Why Choose Ultimate Driving Tours
Ultimate Driving Tours was formed from a passion for pairing incredible vehicles with the roads and circuits for which they were built.
From Europe to America and Australia, we create inspired experiences for discerning travel lovers. Encompassing stunning cars, breathtaking driving roads, luxury accommodation, fine dining, and exclusive activities — whether that be lifestyle experiences, motorsport hospitality, unique track-based driving, or something different.
We also offer a bespoke travel management service, so let your imagination run wild in creating your dream holiday, and we'll take care of the details.
Exploring Options for Your Next Holiday?
Founded on passion and experience
Ultimate Driving Tours is the brainchild of a driving enthusiast, created for fellow enthusiasts. Our team lives and breathes motoring, luxury, adventure and travel and has decades of combined experience creating high-end experiences for the most discerning traveller. Our mission is to ensure you live your bucket-list, and create extraordinary memories with like-minded individuals.
Stunning cars on incredible roads
There is nothing better than getting behind the wheel of your dream car. Except for the opportunity to compare it against a selection of the world's best supercars back-to-back, testing performance and capabilities on the roads for which they were built. This experience will be sure to satisfy any passionate driver, while also affording unparalleled bragging rights in the company of other enthusiasts.
Curated and quality assured
Our dedicated team has decades of experience in creating exclusive motoring experiences. We spend countless hours sourcing and arranging the best cars, roads, hotels, restaurants, and experiences for our events, and have long-standing relationships with carefully vetted partners to ensure only the highest standards of service. All in pursuit of ensuring you enjoy the ultimate in luxury adventure travel!
Unique experiences for small groups
Intimate group sizing ensures the highest standard of service, comfort, and access to exclusive experiences. Whether your event includes private use of a luxury chateau, driving real Formula One cars, dining with motorsport legends like Sir Jackie Stewart, or a personal tour of a famed Champagne maison, our experience and connections ensure a unique, money-can't-buy experience.
Effortless luxury escapes
Our events are based on the concept of 'arrive and drive'. Our dedicated team invests countless hours into researching, planning and arranging the best roads, hotel, restaurants, and experiences for each of our events, compiling these into an all-encompassing luxury escape. From the moment you arrive and until you depart, every aspect is taken care of. All you need to do is enjoy!
Share in an extraordinary adventure
The friendships and camaraderie that develop on tour through shared unforgettable adventures, are one of the most special aspects of our events. You'll meet a group of like-minded people who share your passion for motoring and the finer things in life. Whether you are looking to join us as a couple, with a friend, with family, or on your own, you will be sure to depart with lifelong friends.
Would you prefer to talk?
If you'd like to speak with a member of our friendly team, tap the button below to book a call back.
Request a call back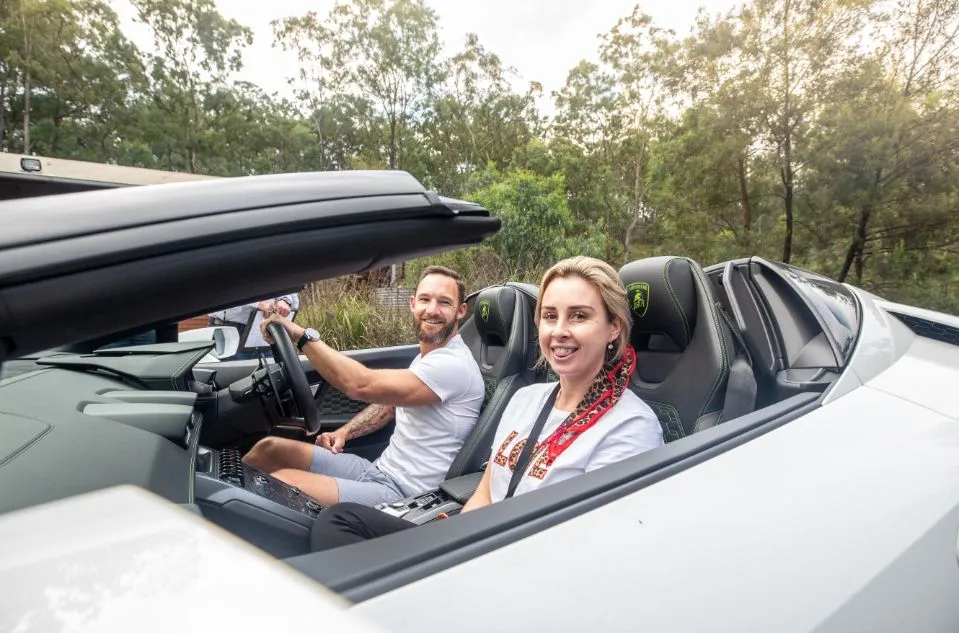 Go Beyond First Class
Create Everlasting Memories

"From the moment you touch down, you feel like a VIP - the accommodation, hospitality, supercars, driving and organization, everything is always beyond first class.

The team are true professionals and make you feel part of the family. Can't wait for my next experience!"

Anthony and Megan, UK

Discover more guest stories
Discover more about Ultimate Driving Tours