Few things in life scream opulence quite like a cocktail party on a superyacht in Monaco. And when the Grand Prix comes to town, a special buzz takes hold of Monte Carlo. You'll feel it all around the winding streets in town and on the fine teak decks of the superyachts floating in the harbour. It's party time, and if ever there was a time to dress to impress, this is it.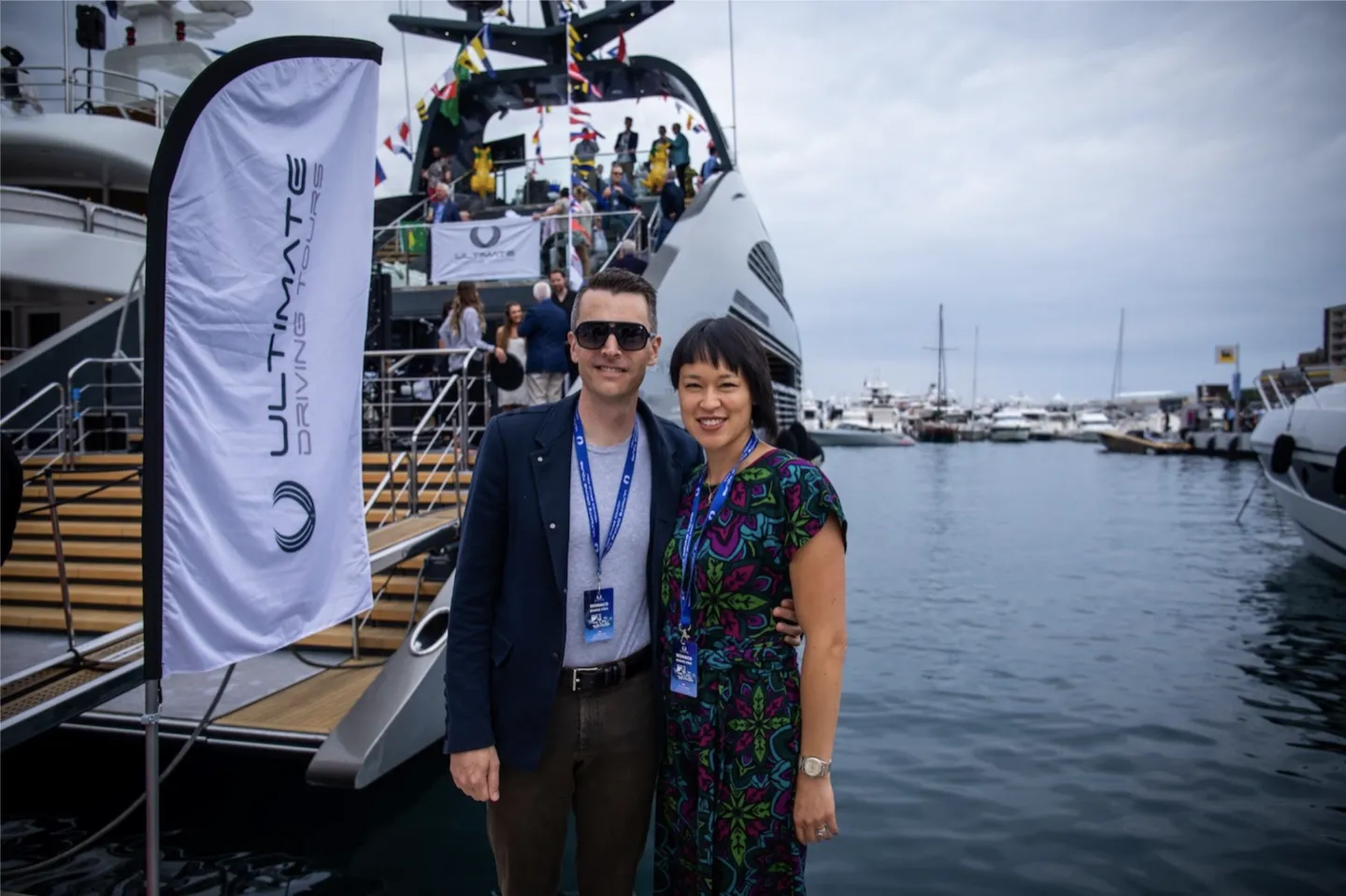 Picking the right attire for Monaco's best cocktail party
We've been hosting cocktail parties in Monaco for over a decade, and we know that if it's your first time visiting this gorgeous principality, deciding what to wear can be a little daunting. After all, Monte Carlo is one of the world's chicest fashion capitals, and people here seem to have an innate ability to dress effortlessly and perfectly for every occasion.
But with a little bit of knowledge and some careful selections, you can put together the perfect outfits to look great all weekend long, and feel incredible on your dream Grand Prix weekend. As we ramp up preparations for the 2022 edition of our European Supercar Tour, we thought we'd share some tips on how to dress to impress.
Monaco Grand Prix fashion
The Grand Prix is the perfect opportunity to flaunt your sense of style, but a smart casual dress code will apply if you're enjoying the hospitality at the Champions Club or Paddock Club. For men, go with trousers (shorts are not recommended) and a blazer or jacket with a shirt; women should wear a dress, skirt or pantsuit. Footwear-wise, men should wear polished, closed shoes and for women, a pair of heels, flats or some smart sandals.
What it's like at our Monaco F1 yacht party
The cocktail party aboard our chartered superyacht is always a highlight of Grand Prix weekend. We host our cocktail party on Friday night, and it always sets the tone for a great weekend of racing and celebrations. The vibe at the party is lively, so Julie and I like to wear comfortable yet stylish outfits that transition perfectly from sunset into the night. A jacket and pants with an open-collared shirt works for me, but some guests like to go all out with classic cocktail attire.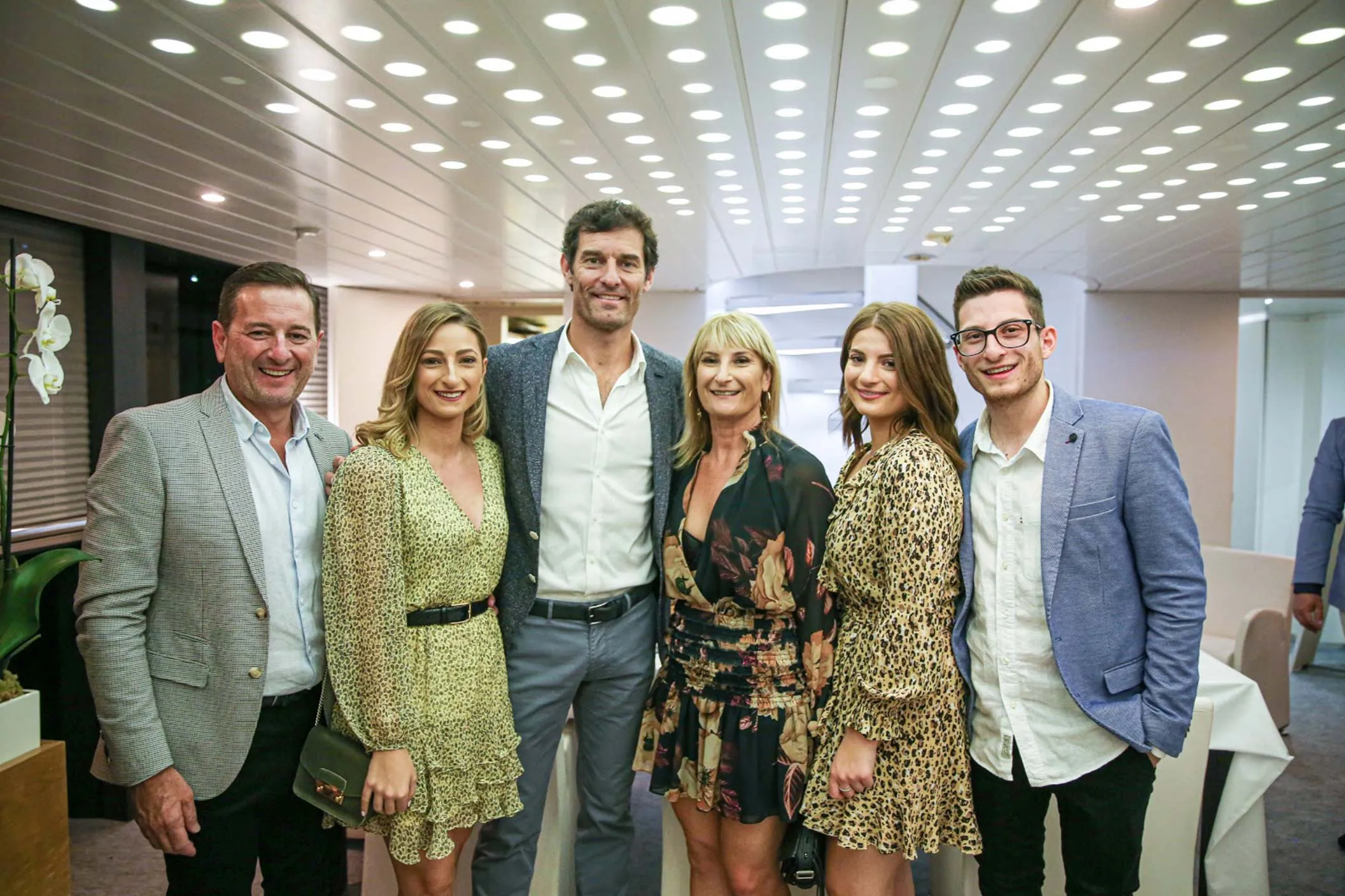 Is there a theme for the cocktail party?
Our cocktail party has a Euro-chic theme. It's a modern theme emphasising comfort over formality. That means there isn't a strict dress code, and guests are encouraged to express themselves with their outfits. So, cocktail attire is welcome but is by no means mandatory. I love seeing guests embrace the spirit of the Cote d'Azur in their outfit choices; linen shirts, colourful jackets and trousers for the men, and vibrant dresses and snappy jumpsuits for the ladies.
If you're keen to buy an outfit while you're on the tour, Nice's Old Town has plenty of boutiques and shops that offer clothing in this style. Don't be shy with your selections—remember this weekend is as much about enjoying life's special indulgences as it is about Formula 1. Guests come here to sip champagne, admire the views from the yacht, and mix and mingle with like-minded people. And people in Monaco do enjoy showing off, so if you're worried your outfit might be too ostentatious, don't be.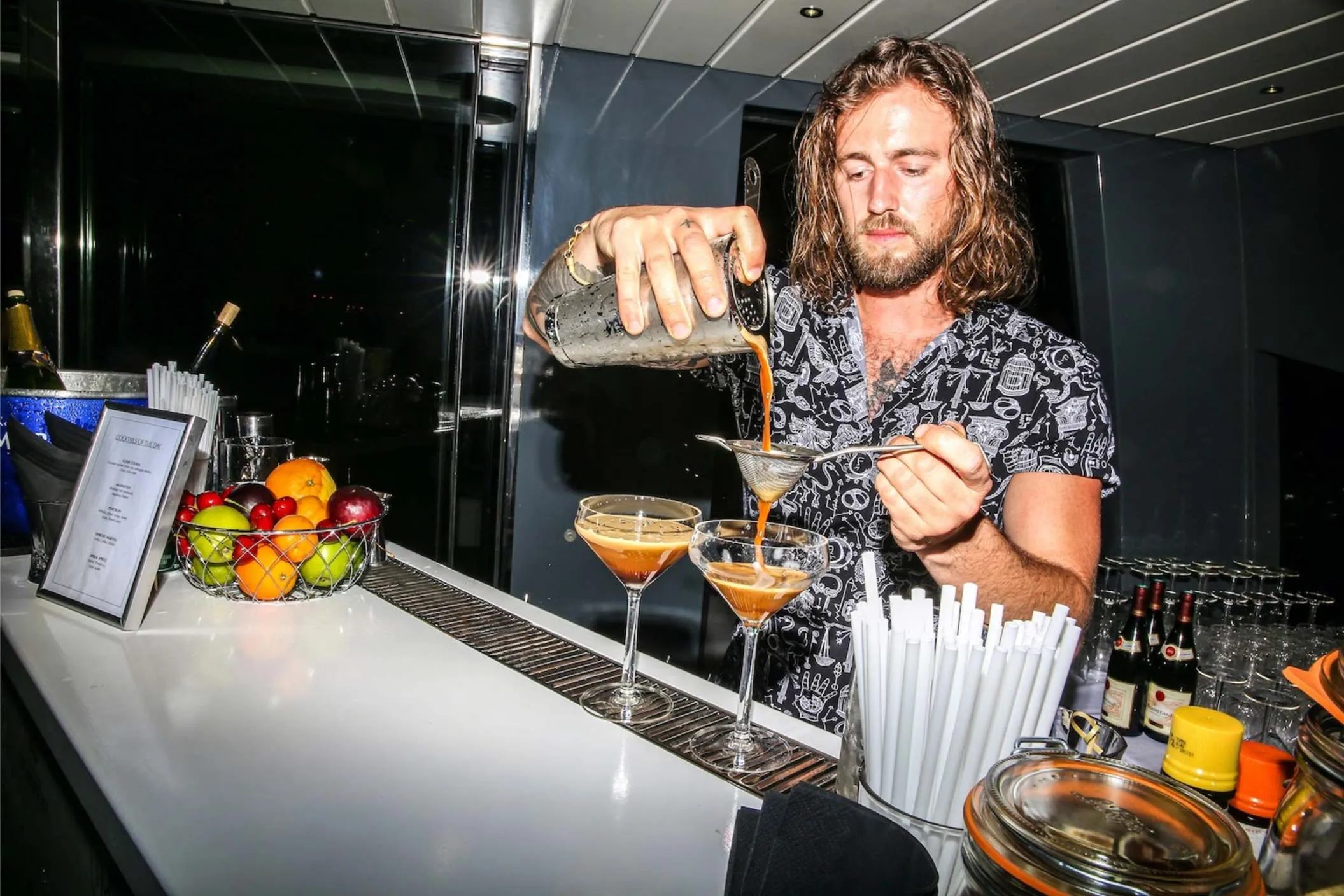 Weather in Monaco on Grand Prix weekend
Weather is always a consideration when selecting your outfit, and the weather in May in Monaco can be changeable. One day it might be around 22℃ (71℉), and the next might be cooler, around 15℃ (59℉). And there's always the chance of rain, so I recommend packing a range of clothing options to cover your bases.
On the water, temperatures can drop quickly once the sun goes down. Over the Grand Prix weekend, guests spend all day Saturday and Sunday aboard the yacht celebrating, so I always recommend bringing a hat for during the day, and a warm jacket so you can enjoy yourself well into the night without worrying about getting cold.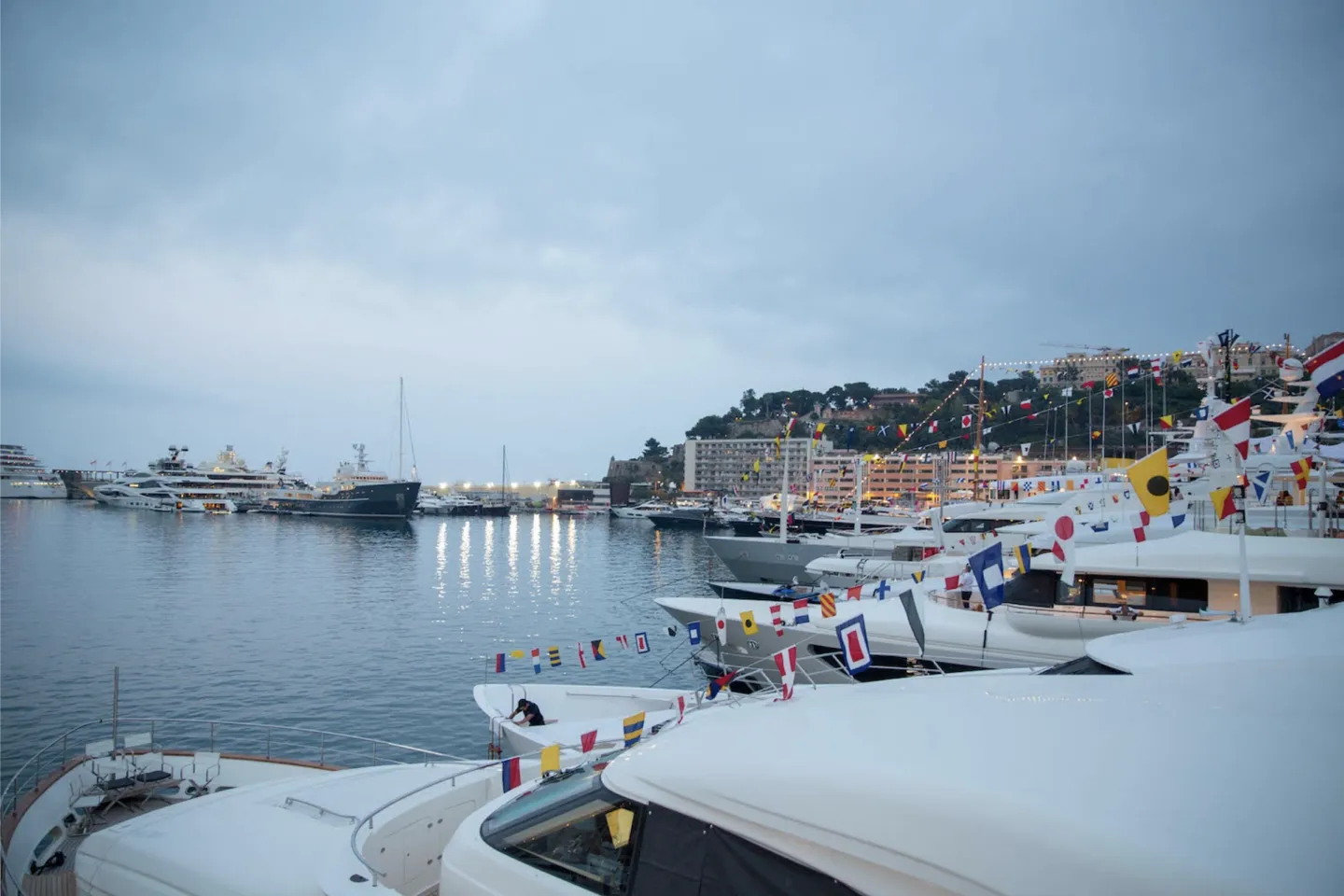 What is cocktail attire?
Cocktail attire is a semi-formal dress code. As the name suggests, it's commonly worn to cocktail parties, but can also be worn to weddings, a day at the races, or an evening party.
While it's less formal than black tie, cocktail attire calls for a suit jacket and trousers for men, and a semi-formal dress or pantsuit for women. The fun part is that unlike black tie, there's room to get creative with colours and matching the individual elements of your outfit. In Monaco, people like to flaunt their fashion sense, and you'll definitely see some pretty impressive outfits as you explore Monte Carlo.
If you're heading out on the town in Monaco, some venues may require a formal dress code, but in general, things are more relaxed than they were in years gone by.
You don't need to dress like James Bond to play the tables at Monte Carlo Casino in 2022, but you might get a few admirers if you choose to do so.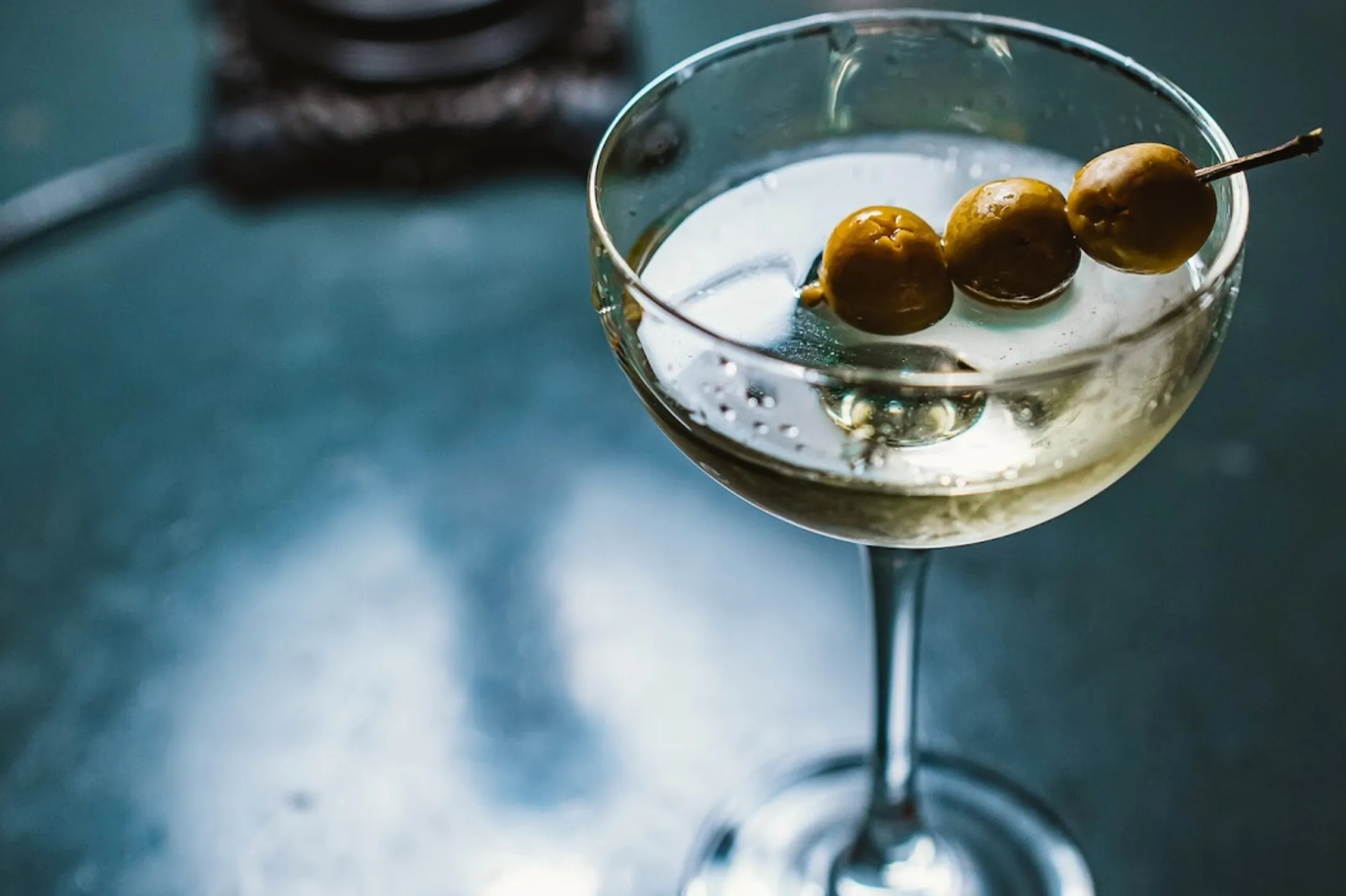 Cocktail attire for men
Traditional cocktail attire for men means an elegant jacket and trousers. Cocktail attire is more formal than business casual, and less formal than black tie. The aim is to dress smart, but you don't need to follow the rules as strictly as you do with the more formal dress codes.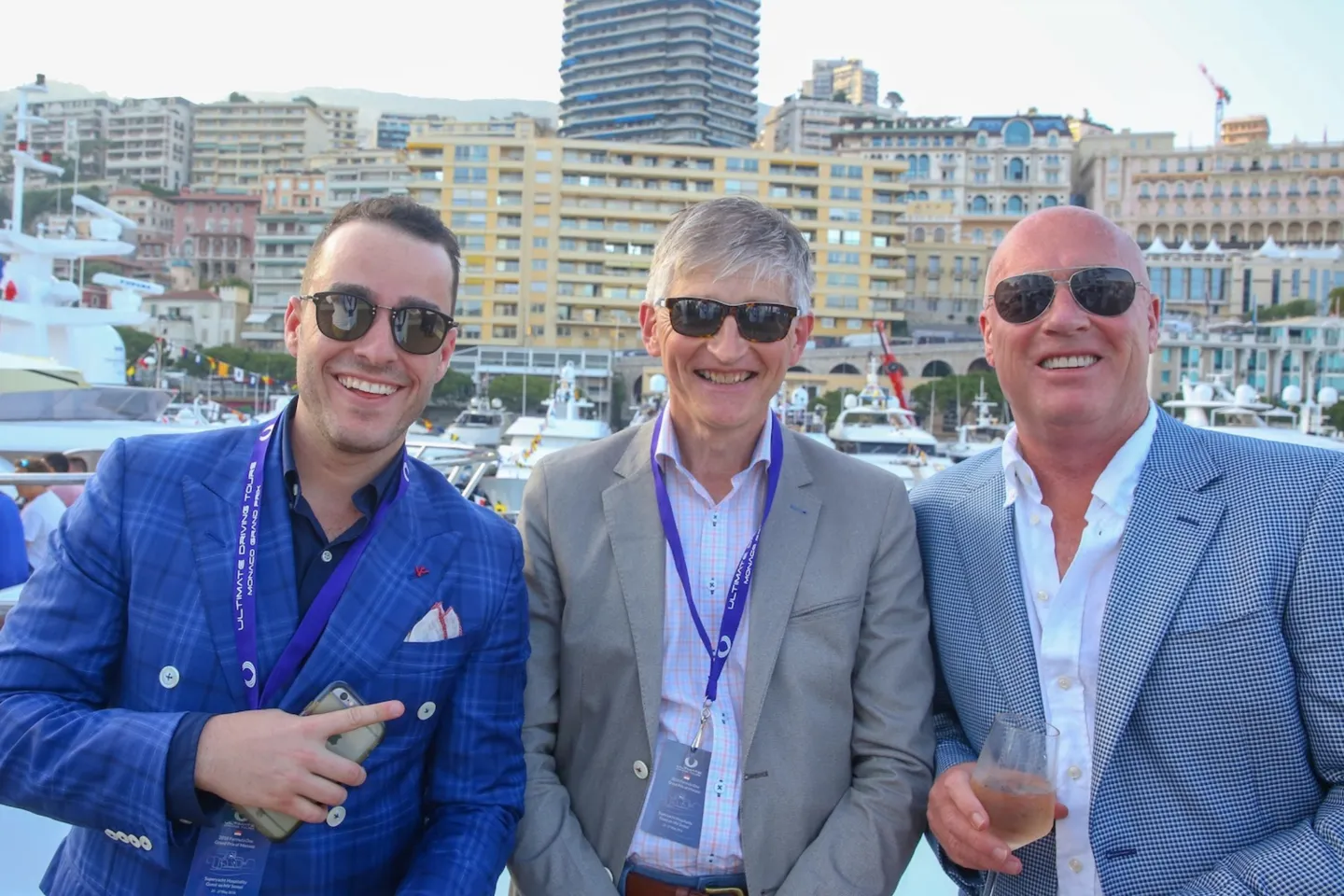 Jacket: Prada, Ermenegildo Zegna and Paul Smith are all known for their jackets and remain solid choices with colour and material options ranging from understated to extroverted.
Trousers: Canali, Fendi and Alexander McQueen offer great fitting trousers including some lighter materials like seersucker and linen. These can be great for warmer days.
Shoes: Classic leather Oxford shoes from brands like Tom Ford and Chrisian Louboutin remain popular. For a more relaxed outfit, I love the loafers from Bally.
Accessories: I like to keep my accessories fairly simple with an understated watch, and I might add an extra splash of colour with a pocket square.
Cocktail attire for women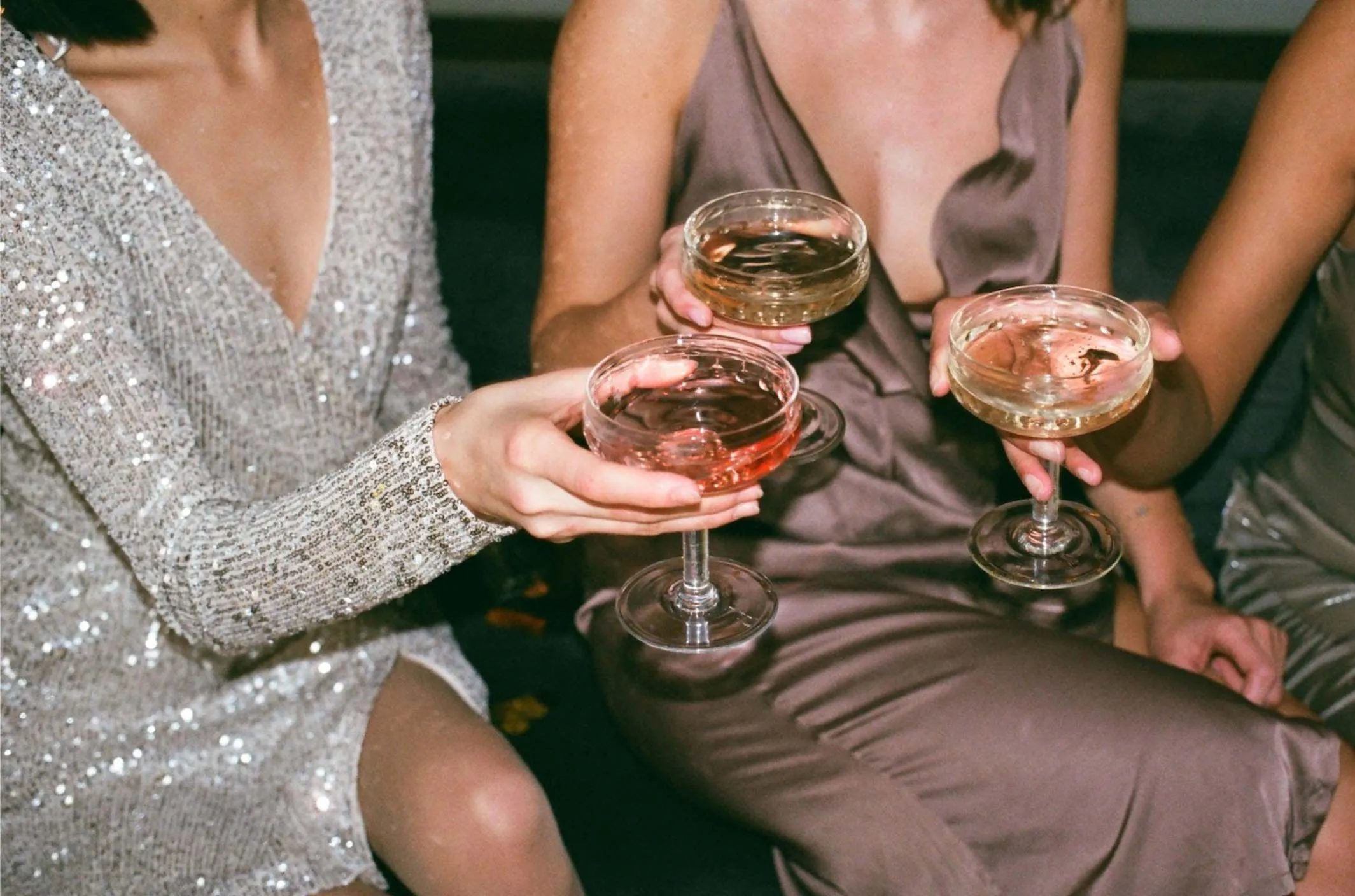 Dress: Alexander McQueen and Just Cavalli offer some modern twists on the classic midi dress, and for jumpsuits, Dolce & Gabbana, Band of Outsiders or Fendi.
Shoes : Far be it from me to comment on ladies' shoes, but Julie tells me that Tom Ford, Jimmy Choo and Valentino make some of the most incredible shoes that are sure to turn heads.
Accessories: A clutch, some earrings and a necklace will see you shining bright even when the sun goes down. Fendi, Tory Burch and Stella McCartney make some of the best clutches.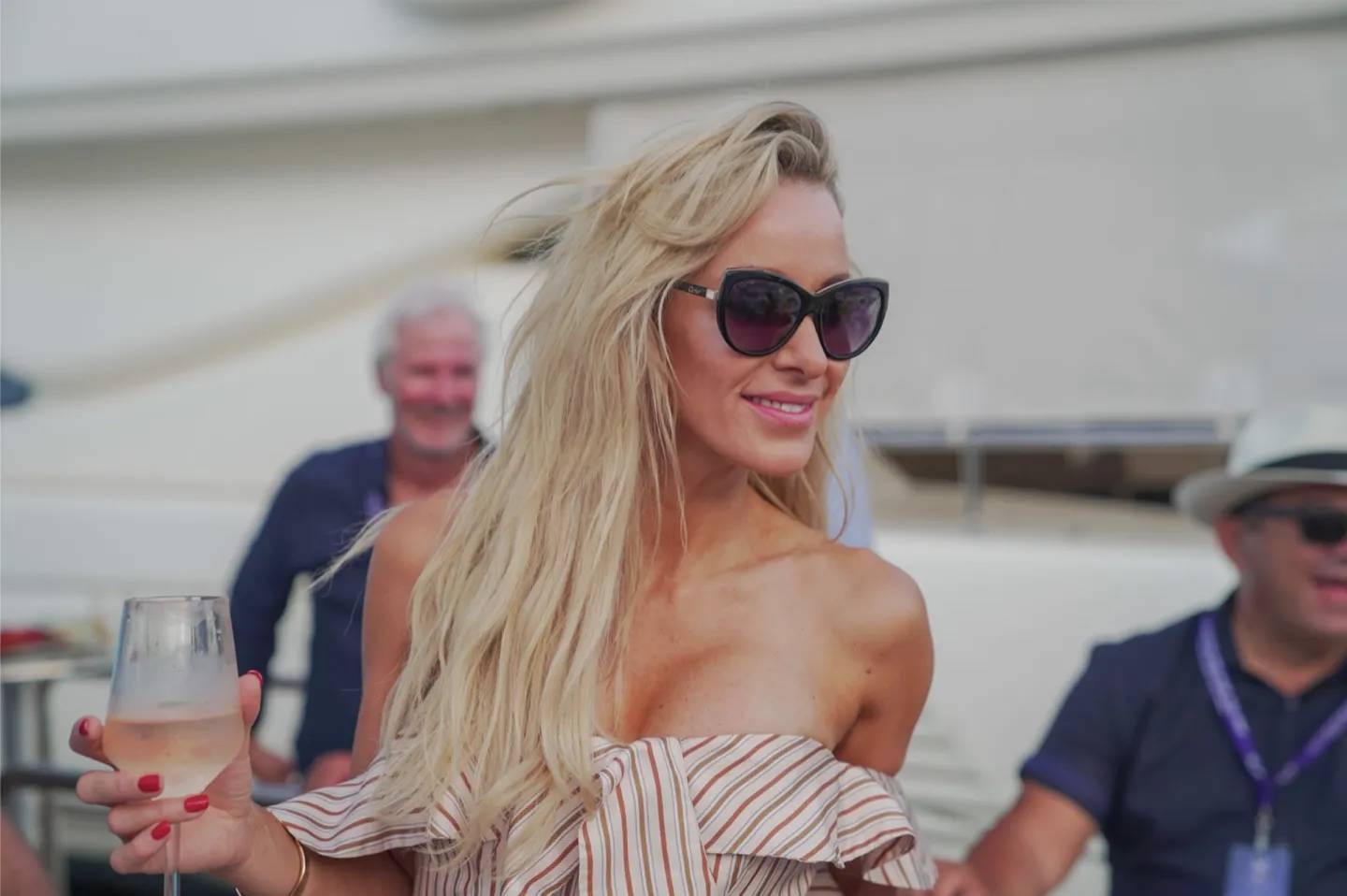 Superyacht cocktail party FAQs
We field a bunch of questions each year about how the cocktail party works and how to dress for the superyacht — here are a few tips and tricks to make your yacht party experience as comfortable as possible.
Can I wear my shoes on your superyacht?
On most superyachts, the answer is no. However, unlike many, our yacht has protective carpeting, meaning you can wear whatever footwear you desire, including heels. There's no basket full of designer shoes on our yacht. For the ladies, block heels and wedges are popular shoe choices as they provide more comfort and stability than stilettos.
Is there a dress code at the cocktail party?
We don't enforce a dress code. Our advice is to wear comfortable and smart clothing that will allow for a smooth transition from day into night. For men, a full suit is not required, but a jacket is recommended. For women, we recommend a dress, jumpsuit or similar.
Does it get cold at night in Monaco?
The average low temperature for Monaco in May is around 13℃ (55℉). It's not icy cold, but a jacket will ensure you don't get chilly as the night wears on.
Explore our Monaco Grand Prix yacht package to experience life at its most thrilling. Places limited.
---
Share Article