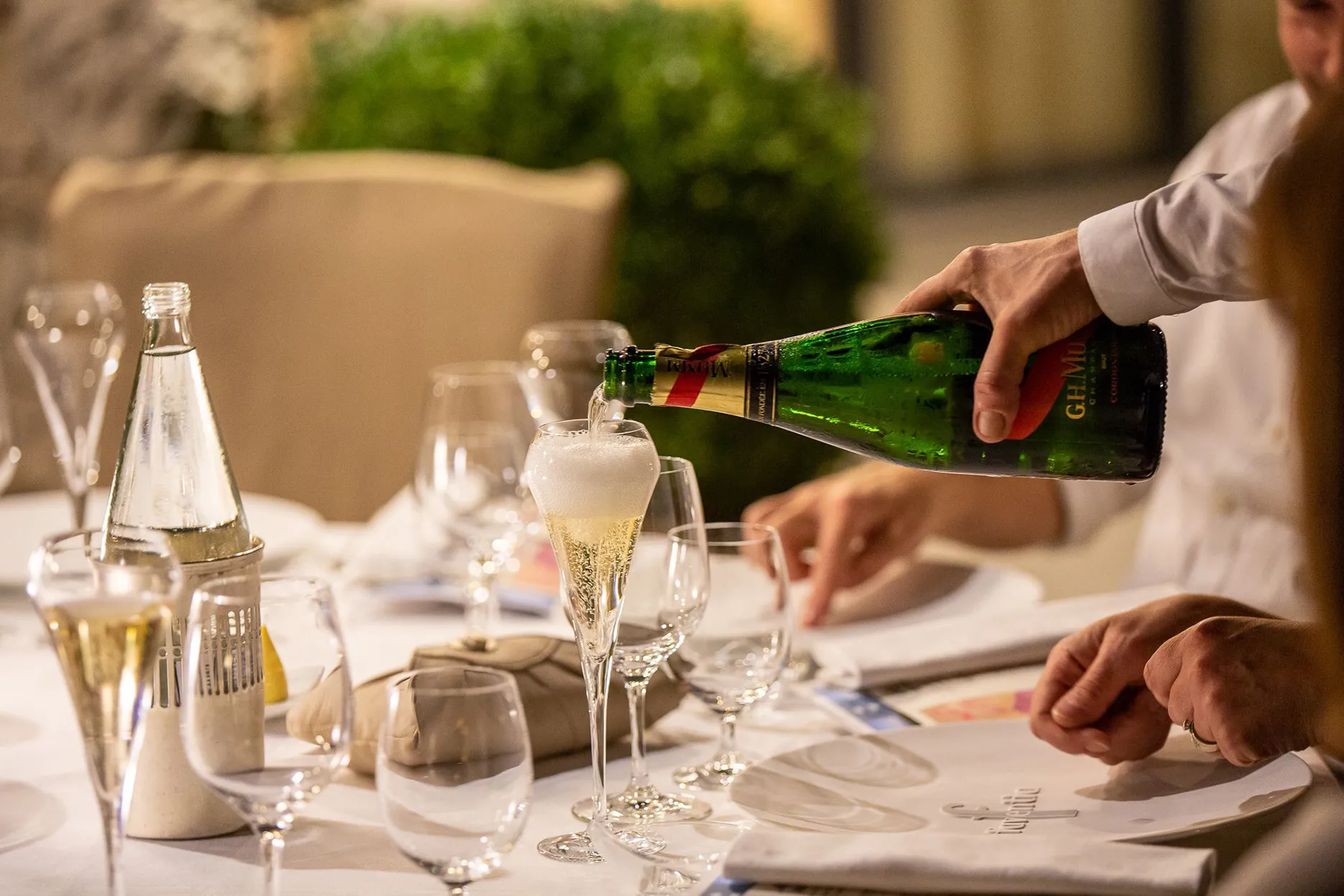 Today, we're exploring the best things to do in the South of France, to celebrate the launch of our brand new luxury tour to Provence and the French Riviera.
Julie and I have enjoyed a lot of time in southern France over the years, and every time we return we discover new things to love about this fantastic corner of the world, whether it's a hidden village, a winery, or a country road that's a driver's dream.
Our luxury tour to the South of France includes nights in Nice and Avignon, taking in the best of the Côte d'Azur along the way. Keep reading to get a taste of what the South of France has in store.
Highlights of Provence-Alpes-Côte d'Azur
Provence is one of our absolute favourite French regions. We love it for its incredible food and wine, sweeping driving roads and unique cultural identity that draws on its Roman and Greek heritage.
This enchanting region in south-eastern France is a heady mix of incredible scenery, a wonderful climate, and historic towns and cities. We've rounded up our picks for the best of Provence below.
Things to see and do in Avignon on a luxury escape
Avignon is the capital of Vaucluse, in western Provence. It's known for its dramatic gothic-influenced architecture, and for the famous Rhône river on which it sits.
These are just a few of the spots in and around Avignon that we always try to get to whenever we're in the area.
Pont d'Avignon (Bridge of Avignon)
This famous bridge across the Rhône was once more than 900 metres long and housed 22 stone arches. Today, just four arches remain and the bridge juts out into the middle of the river, where it can be accessed from the gatehouse end in Avignon.
Le Palais des Papes (Palace of the Popes)
Dating back to the 14th century, the Palace of the Popes is a massive gothic palace which was once the seat of catholicism in France. With over 15,000 square metres of floor space, it's the largest structure of its kind in Europe. A staggering architectural feat.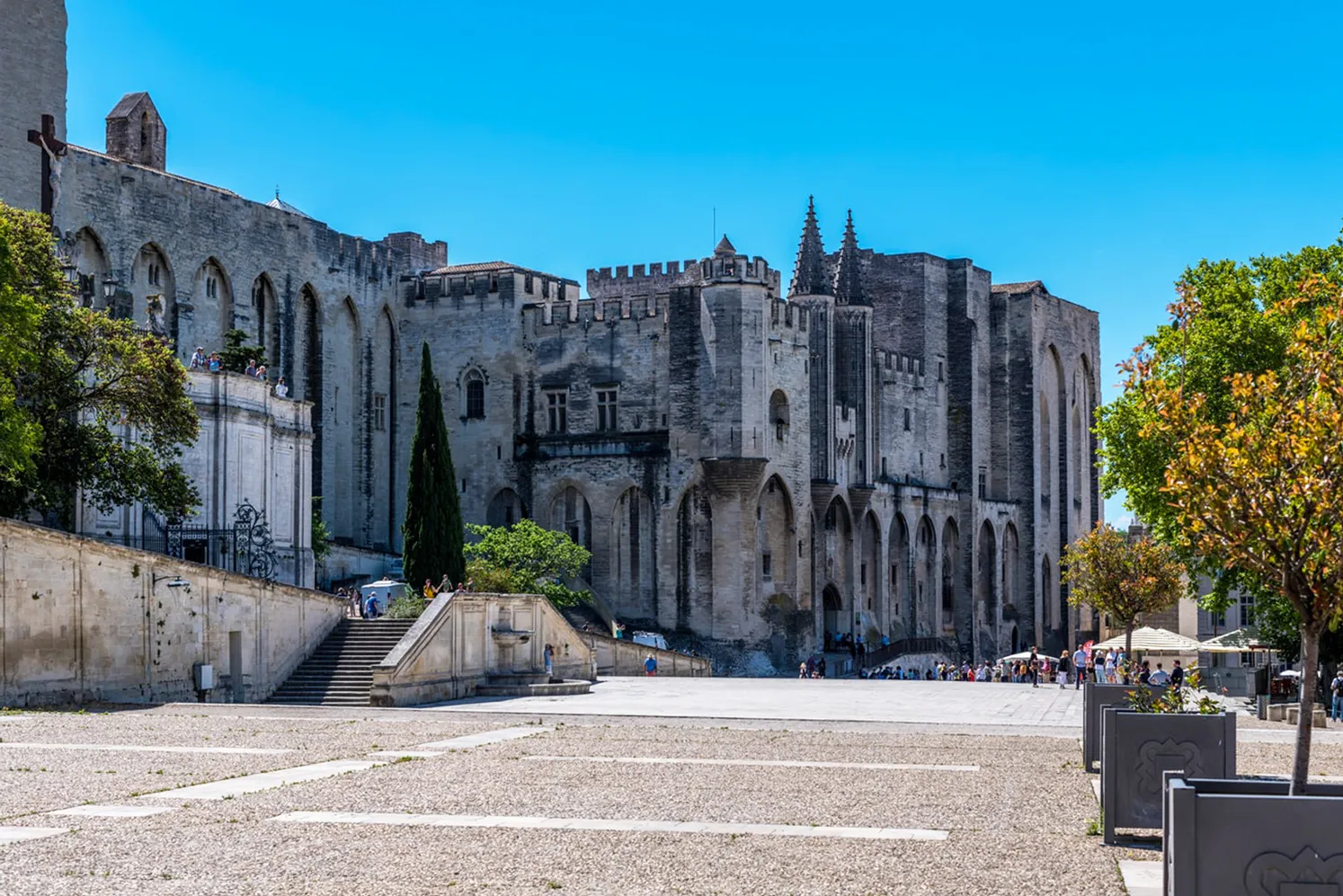 Rocher des Doms
These magical hilltop gardens are the perfect place to take a leisurely stroll and enjoy panoramic views over Avignon and the Rhône river. Cameras essential!
Les Halles d'Avignon (Avignon Covered Market)
Avignon's covered market has a beautiful living green wall on the outside, and the inside is home to more than 40 shops and vendors showcasing the finest Provençal culinary delights.
Gordes
Gordes is a perched village around 45 minutes' drive from Avignon, where it sits high in the hills. Inside its walls are idyllic winding laneways and incredible views of the region below. It's rightly known as one of France's most scenic places.
Lavender fields, Sénanque Abbey
No trip to Provence is complete without seeing the lavender fields. Built more than 800 years ago, the abbey at Sénanque (close to Gordes) is still home to an order of monks who tend to its lavender fields. The lavender fields are an absolute must-see in the warmer months, when the shades of purple contrast brilliantly with the rustic surrounds and the ancient stonework of the abbey.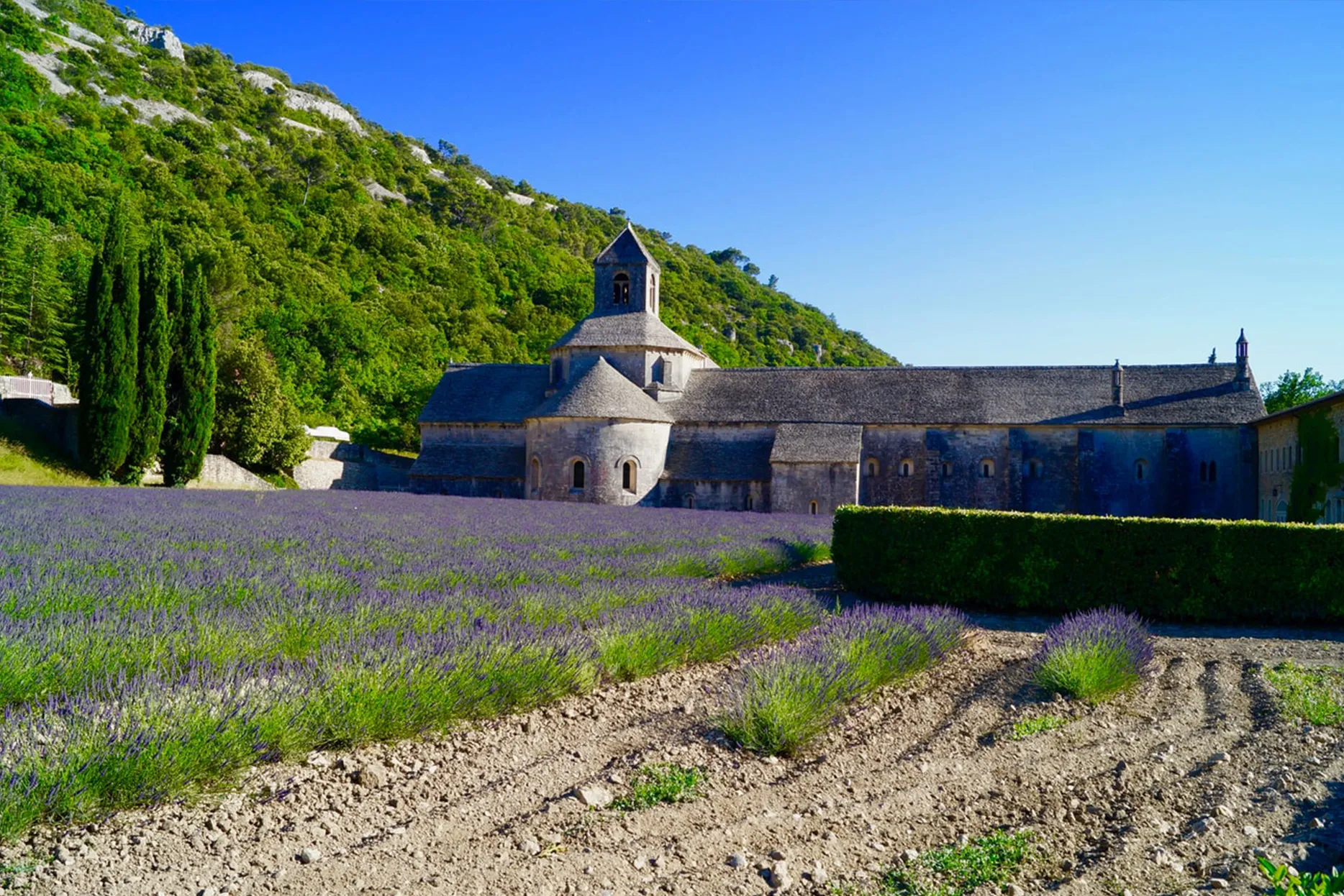 Aix-En-Provence
The university city of Aix-En-Provence is just an hour's drive from Avignon. Birthplace of painter Paul Cézanne, Aix is dripping with culture and heritage, and is a popular spot for artists and creatives who take inspiration from its architecture and gardens.
Moustiers-Sainte-Mari
Moustiers often comes up in conversations about France's most beautiful villages. Its gorgeous pastel-shaded buildings are set against a backdrop of dramatic limestone cliffs to the rear of the village, giving way to jaw-dropping views over the green pastures below. Moustiers is also one of the entrances to the iconic Gorges du Verdon.
Gorges du Verdon (Verdon Gorge)
Verdon Gorge is a natural wonder of tree-lined canyon walls giving way to a river of shimmering emerald waters. Perhaps one of Europe's most beautiful places, you can explore the gorge from above on the surrounding roads (it's a memorable drive), or grab a boat or kayak and explore the stunning river. A true 5-star experience.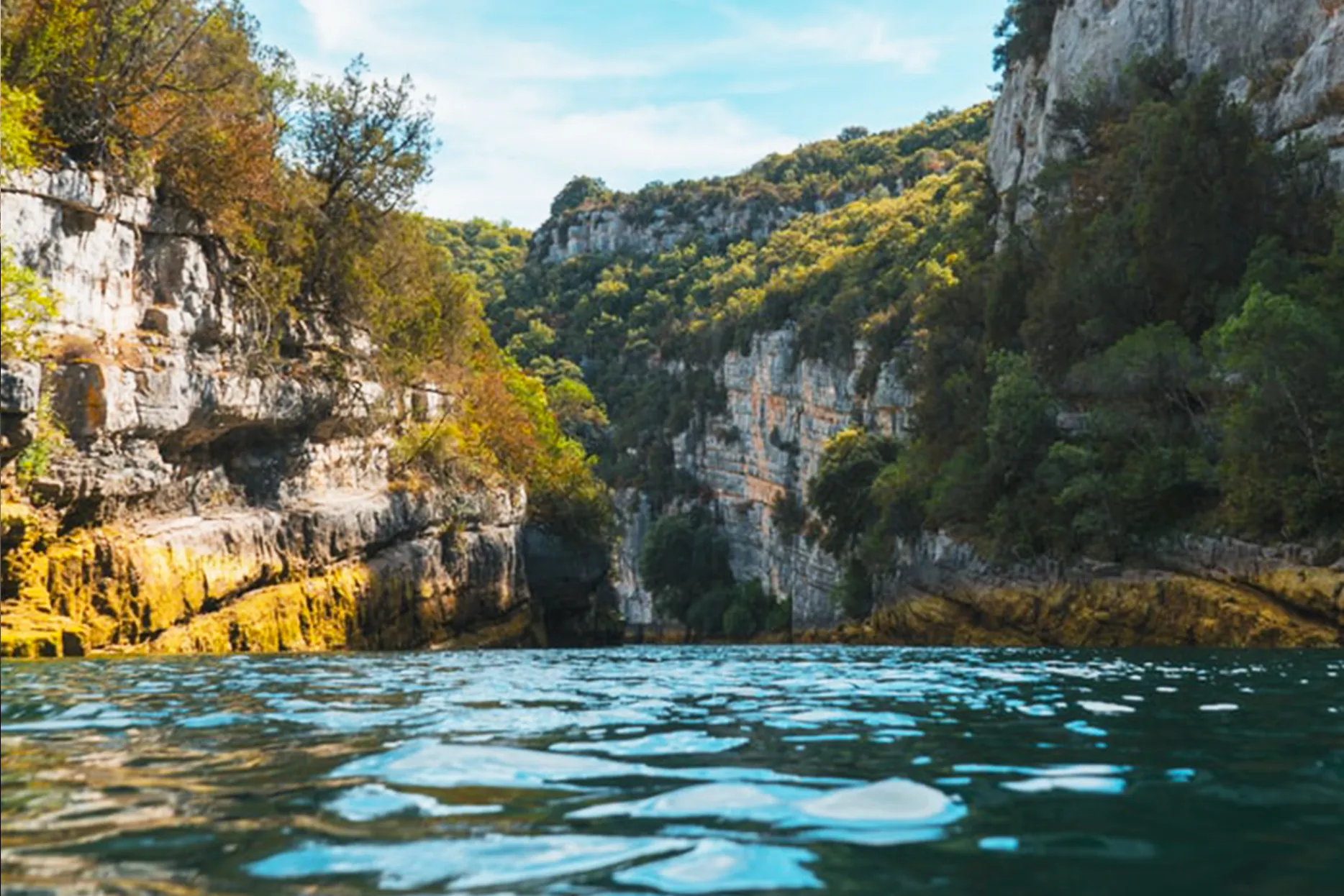 Castellane
Just a short drive from the Gorges du Verdon, Castellane is a tiny commune city with a long and storied history. High up in the mountains, people come to explore its ancient pathways and overlook Lake Castillon.
Castellane is also part of the Route Napoleon, the famous road which meanders its way through the French Riviera to the foothills of the Alps. It's one of our favourite driving roads in France.
Provençal cuisine
The local cuisine is always a highlight in France, and Provence is no exception. Provençal cuisine mixes the coastal influences of the Côte d'Azur with the seasonal bounties of the inland farming regions. The food of Provence celebrates beautiful produce, fresh seafood and wine-based stews of lamb or beef. And truffles. Lots of truffles.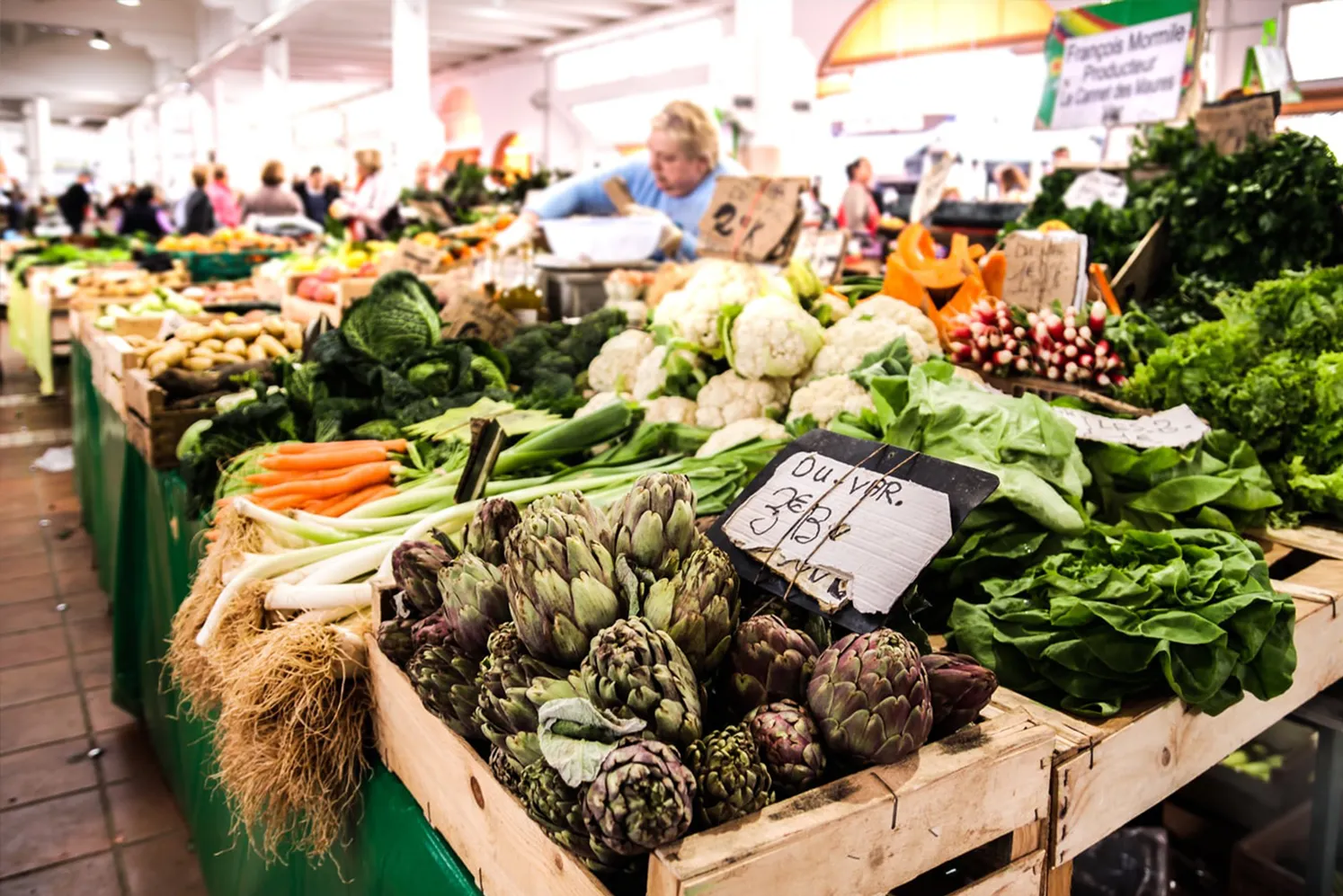 Truffles
The most decadent of ingredients, truffles are a Provençal staple; the region is responsible for more than 80% of France's truffle production. Duck into a cafe or bistro to enjoy fresh truffles shaved over an omelette or pasta-truly incredible. Whether it's morning, noon or night, there's always reason to eat truffles in the Côte d'Azur.
Ratatouille
Ratatouille encapsulates the flavours of Provence. A signature Provençal dish that elevates seasonal vegetables as zucchini, eggplant, tomatoes, onions and peppers are slow cooked to bring out a wonderful depth of flavour.
Bouillabaisse
Perhaps the most famous of Provençal dishes, bouillabaisse is a fresh seafood soup flavoured with saffron, and served with golden croutons made from yesterday's baguette. Ideal for a sun-kissed lunch overlooking the Azur coast-matched with a glass of rose of course.
Highlights of the French Riviera
Prestige, glamour and beauty all come to mind when one thinks of the French Riviera. There are perhaps few places on earth more fitting to be in the seat of a supercar than here.
Carving the coastal roads of the Azur coast as you explore the famous spots and lesser-known gems, it's a truly magical part of the world, and we couldn't be more excited to invite our guests to experience the luxury long weekend of a lifetime.
Here are some of our top recommendations for things to do and places to see on your dream long weekend in the Riviera.
Things to see and do in Nice on a luxury escape
The largest city on the French Riviera, Nice is home base on our luxury long weekend. Nice is the perfect spot because it has everything; beaches, a great climate, fantastic shops, incredible architecture, museums and galleries. And of course, there's also easy access to Monaco and other parts of the Riviera. It all starts at 'la prom'…
Promenade des Anglais
'La prom' is the cultural anchor of Nice. It spans 7 kilometres from the West to East of the city, and is a melting pot of people and activities. There's public and private beaches, restaurants and hotels.
We love to stroll along the promenade and just soak in the atmosphere, before relaxing with a glass of wine on one of the terraces.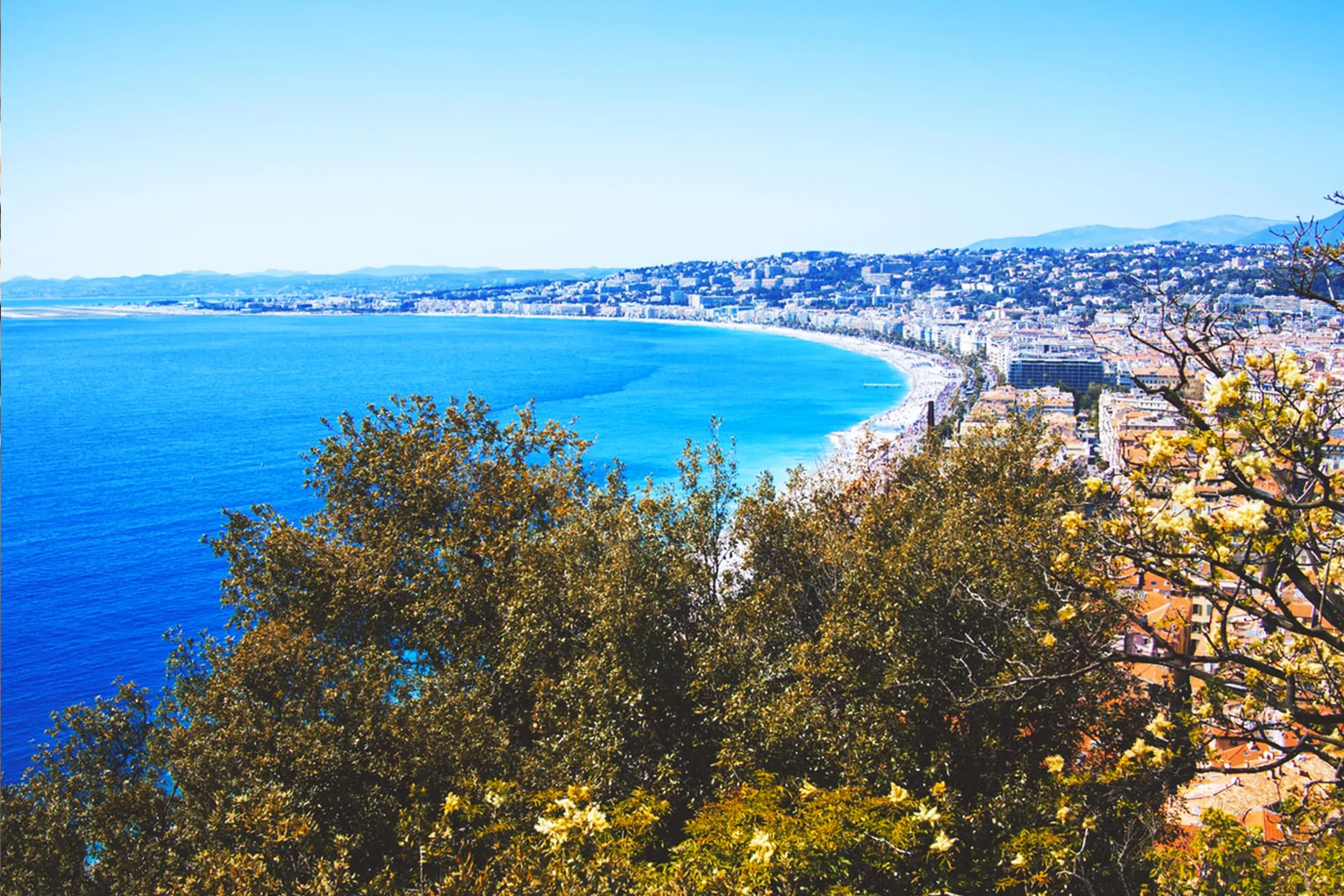 Parc de la Colline du Château (Castle Hill)
High above Nice on the edge of Old Town is the Parc de la Colline du Château, a truly breathtaking garden known for its spectacular city and ocean views. Its ornate waterfall and surrounding park are like a childhood dream come to life, and the views, oh the views.
Vieux Nice (Old Town)
Nice's Old Town is the best place to take a romantic evening walk, or spend the day exploring the markets, cafes and restaurants that adorn its narrow laneways. With its 17th century architecture and relaxed charm, Old Town is a quintessentially French slice of heaven.
Cours Saleya Market
The beating heart of Old Town, the Cours Saleya market is the best, and perhaps only reason to get up early on your French holiday. It's famous for its many flower stalls and fruiterers showing off their artistically displayed fresh produce.
Museums and Art Galleries in Nice
Nice is home to many incredible museums and art galleries. Some of the most famous are the Musee des Beaux-Arts (Fine Arts Museum), Marc Chagall National Museum, Musée d'Art Moderne Et d'Art Contemporain (Museum of Modern and Contemporary Art), and Musée Matisse.
Iconic Towns and Cities to Explore on the French Riviera
Nice is the gateway to the French Riviera and some of our favourite spots in France. We've picked a few of the unmissables below, where you'll find glamour and luxury aplenty, but the Azur coast also has a wealth of charming seaside towns and villages to enjoy as you trace the coastline.
Monaco
The global glamour capital and mecca of Formula 1, Monaco is the sparkling jewel in the crown of the French Riviera. Supercars, celebrities, high fashion and the ultimate indulgences are all part of the Monaco experience. There's simply nowhere else like it.
Highlights: Palais du Prince, Monte Carlo Casino, Jardin Exotique, Monaco Grand Prix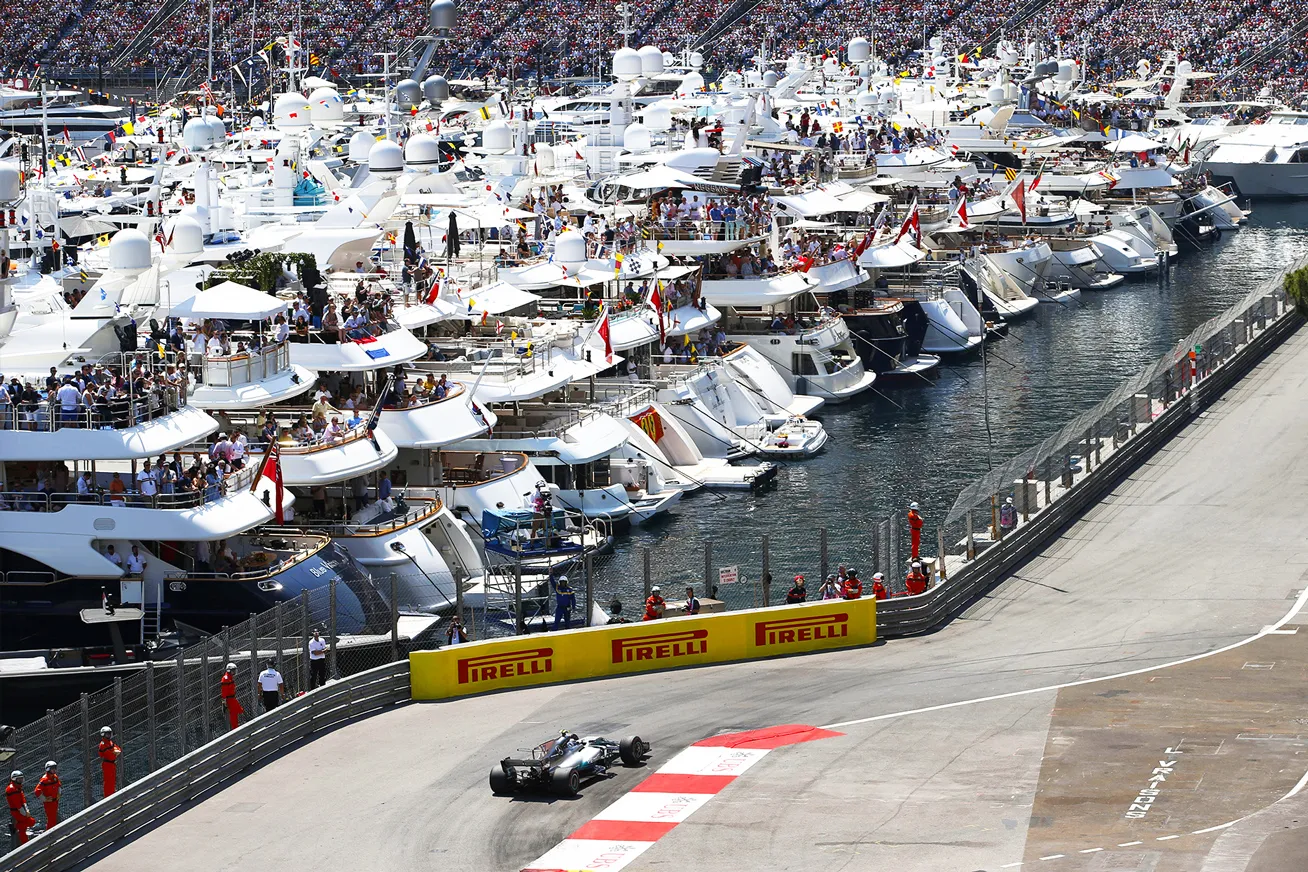 Eze
Enchanting Eze is another of the romantic perched villages that are a signature of the Provence-Alpes-Côte d'Azur region. High up in the hills, with unrivalled ocean views and loads to explore in its quaint laneways, Eze is laidback and gorgeous. Take the opportunity to arrive in style in a supercar, and life simply doesn't get any better.
Highlights: Chateau Eza, Le Jardin Exotique, sightseeing and photo opportunities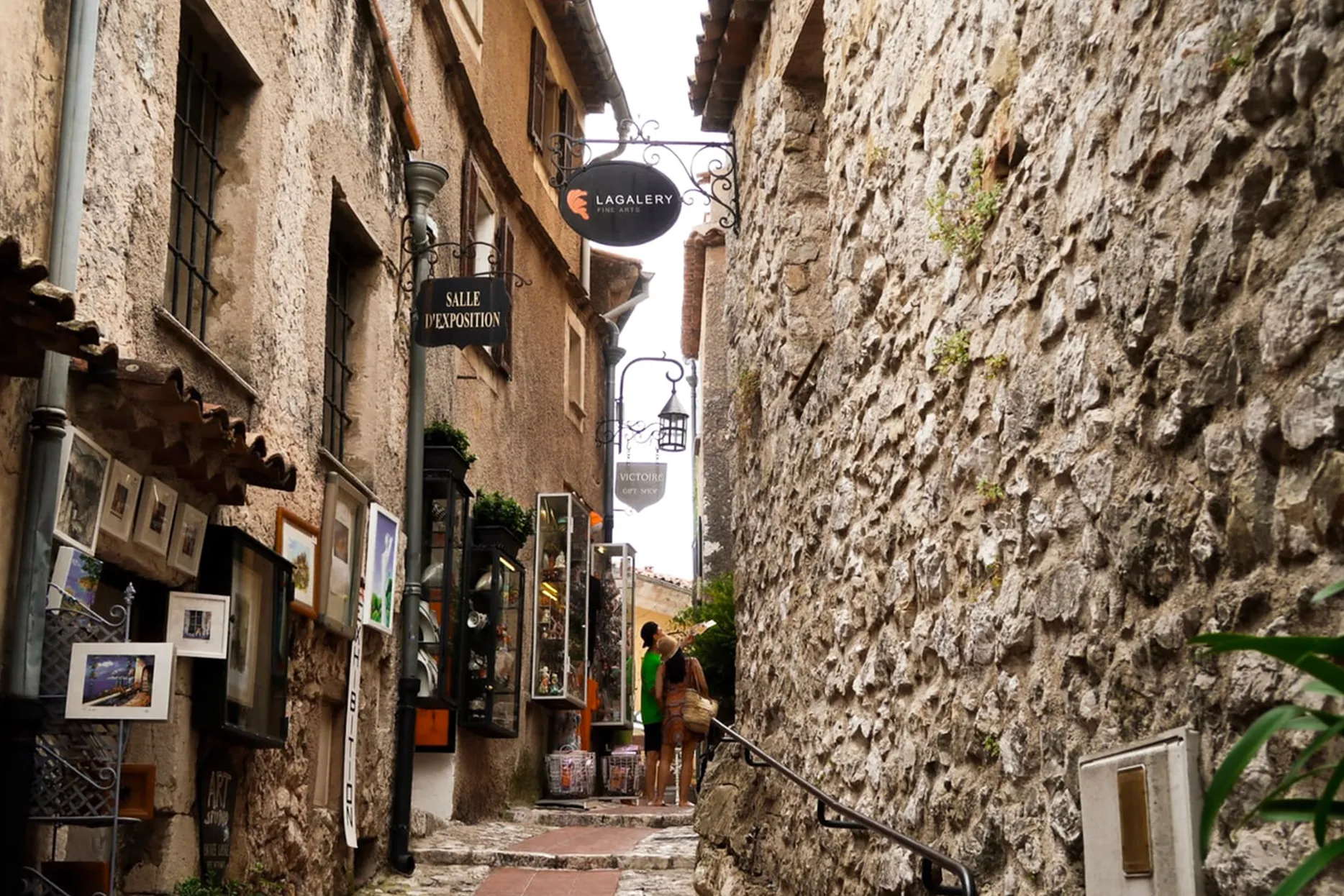 Cannes
Most famous for its annual film festival, Cannes has a long maritime history dating back long before the red carpet arrived. Its 'other' annual festival-Cannes Yachting festival-shows off some of the most luxurious boats and yachts money can buy.
Planning to explore Cannes on foot? La Croisette promenade is the iconic oceanfront walkway, but we also love to take a walk among the pastel tones of the buildings in Le Suquet.
Highlights: Promenade de la Croisette, Musée de la Castre, Le Suquet
Saint-Tropez
Few places capture the spirit of the Côte d'Azur quite so perfectly as Saint-Tropez. Beaches, cobblestone streets lined with cafes and bistros, upmarket fashion boutiques and a vibrant nightlife are all signatures of this icon of the French Riviera.
Highlights: Beaches, Vieux Port (Old Port), Citadel & Musée d'Histoire Maritime
Make a dream come true this year. Drive incredible supercars and explore the best of Provence and the Côte d'Azur on the ultimate luxury long weekend in France. Places limited.
---
Share Article