Are you ready for the ultimate Tasmanian driving experience? Back for its 30th annual run, Targa Tasmania 2022 is bound to be an epic event. Six days, 2000 kilometres, hundreds of special cars, and endless incredible roads - what more could motoring enthusiasts ask for? This year, a special ticket has also been added for Tasmanian residents which should add to the excitement of the event, but more on that later. For now, let's dig into what Targa is and why it should feature on your motoring bucket-list.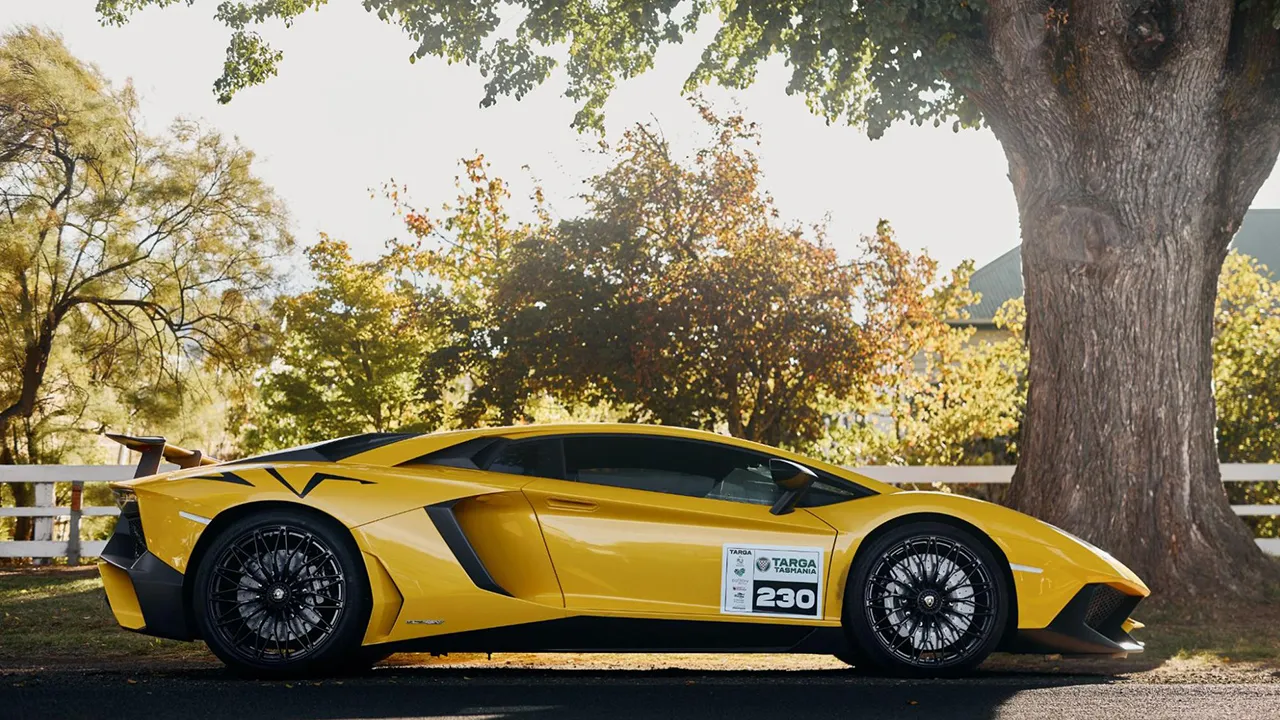 Image: Ultimate Driving Tours
What is Targa Tasmania?
The Targa brand, as a whole, stretches back further than the amazing Targa Tasmania event we know and love today. Its namesake is inspired by the original Targa Florio, a truly wild road race in Sicily that we could never image existing today; in short, picture a Porsche 919 Hybrid tackling 72-kilometres of Italian countryside, on public roads, while cattle and pedestrians roam free.
The first race took place in 1906 before becoming part of the Worlds Sportscar Championship from 1955 to 1973, but it was eventually discontinued in 1977 due to safety concerns. The race was seen as a death wish for anyone but the most skilled drivers, which only added to their legendary status.
Fun fact: in an attempt to reduce weight, most of the cars that took part were open-topped roadsters. Over the years, Porsche emerged as the most successful marque in the race and responded by naming their open-top 1967 911 Targa to commemorate their prowess.
Today, there are several Targa rally events around the world, but let's move on to the reason you're here: Targa Tasmania. In 1990, a brainstorming session between Max Stahl and John Large about a tarmac rally involving classic cars and Tasmania's picturesque roads turned into a framework for what we know today. Thanks to the support of fellow motoring enthusiasts and a lot of careful planning, the inaugural Targa Tasmania rally first took place in 1992. It is now one of the world's longest tarmac rallies and definitely one of our favourites.
Each year, the event is divided into two main categories; competitive and non-competitive. The competitive arm of the rally is governed by Motorsport Australia and sees drivers aim to set the lowest time for each closed road section, with the navigator equipped with pace notes. Cars must be fitted with a full roll cage and drivers are required to meet national safety standards including a full race suit and helmet.
The non-competitive section is known as the Targa tour and is what Ultimate Driving Tours attends each year as part of our luxury Tasmanian Driving Tour. Drivers in the non-competitive arm of the rally still enjoy the closed road stages, albeit with guide cars and in a non-timed manner without pace notes. Vehicles are not required to be fitted with a roll cage and drivers and co-drivers are not required to wear a race suit or helmet.
This arm of the event is also limited to 120kph. But don't let that fool you - this is more than enough speed to have an amazing time on these roads. The tour is enormous fun and the perfect opportunity to test your vehicle's performance and handling on some of Tasmania's best roads (as part of Targa and on our own route), witness the State's exquisite landscapes firsthand, and enjoy some of Australia's finest food and wine.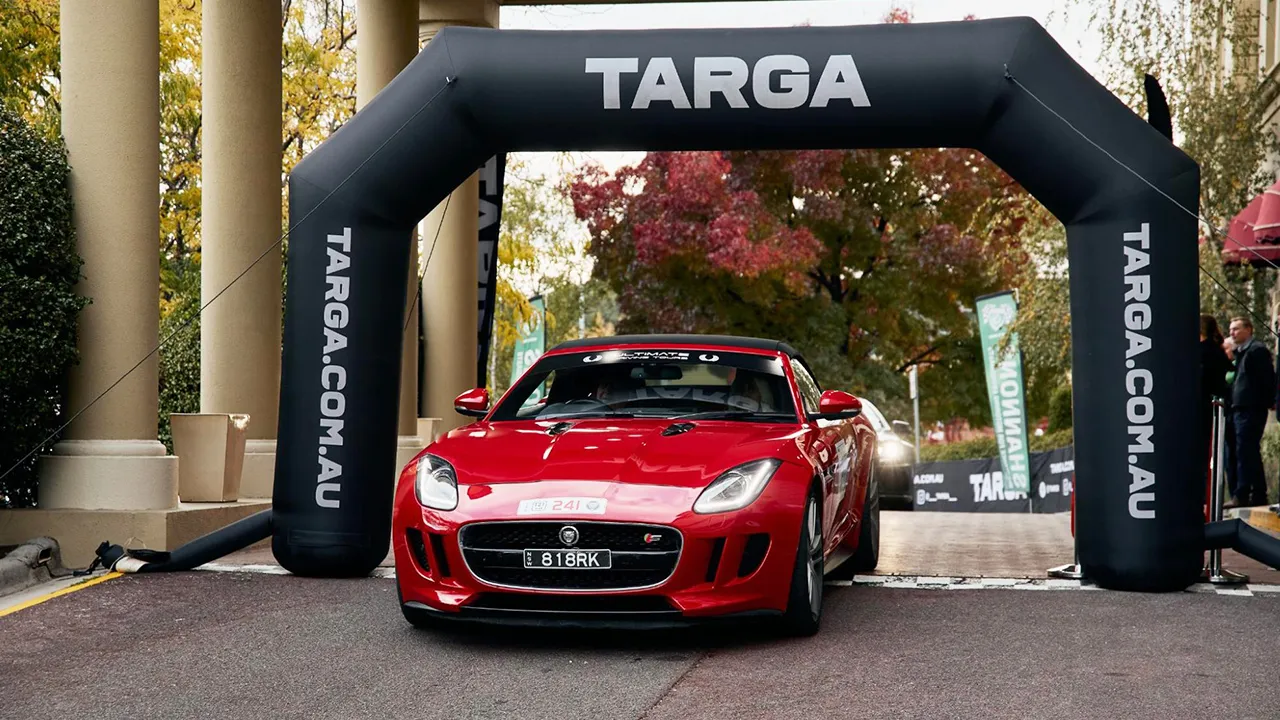 Image: Ultimate Driving Tours
Where is the Targa Tasmania Tarmac Rally Held?
You guessed it, as the name suggests the Targa Tasmania Tarmac Rally takes place around on the enchanting island of Tasmania. The route covers a large proportion of the island over six days in a series of legs, each day of which is represented by its own leg.
Let's have a closer look at the 2022 Targa Tasmania route:
Leg 1: The tour begins in the north-east of Tasmania, with a display start and the legendary George Town street stage.
Leg 2: Staying in the north, Leg 2 creates a loop to the west around Moriarty, Paloona, Mt Roland and High Plains before returning to Launceston.
Leg 3: Explore the east of Tasmania with an exciting loop through Sideling, Moorina, the Weldborough Pass, Elephant Pass, and Rossarden before again returning to Launceston.
Leg 4: Head west again back through Mole Creek and Gunns Plains before enjoying Riana, then continuing south-west on Hellyer Gorge and Rindadeena, concluding in Strahan.
Leg 5: This leg takes drivers north from Strahan to Lake Plimsoll before reaching Camena, Ridgeley and all the way up to Yolla before returning south to Strahan.
Leg 6: The final leg is a great one - east through Queenstown, Derwent Bridge, Molesworth, Grasstree Hill and finally into Hobart for the conclusion of the rally.
As our Tasmanian Driving Tour only joins up with Targa for two days of the rally, we of course have chosen two of the best days to enjoy as part of our five-day driving holiday - Legs 2 and 3. Outside of the closed road action guests will still experience all of the iconic roads from east to west, albeit at a slightly more leisurely pace, while also having the opportunity to stop and enjoy the must-see and do experiences the State has to offer. We like to think it's the best of both worlds - part Targa, part bespoke luxury tour of Tasmania!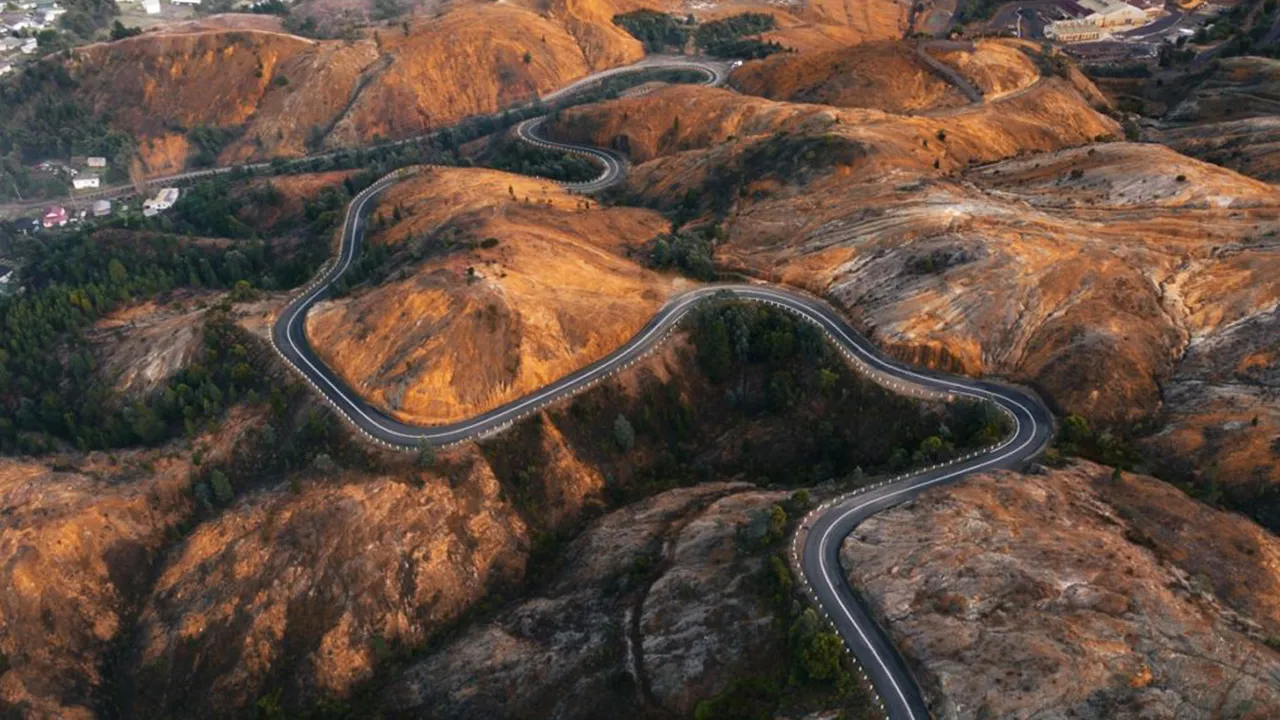 Image: We Seek Travel
Targa news: $1.97 million government funding package
It is with great excitement that we can confirm the news of Targa Tasmania's new funding package. Recently, Targa reached an agreement with the Tasmanian Liberal Government to provide funding to the sum of $1.97 million to support and secure the event's future from 2023 to 2027. Of course, we hope to see Targa Tasmania continue for many years to come, but we are thrilled to know its short-term future has been set.
Why the support you may ask? First and foremost, Targa Tasmania is an international motorsport event and is broadcast to around 130 countries every year. These broadcasts boost the island's tourism industry and promote Tasmania as a whole. Around 80% of competitors are visitors and provide a welcomed lift to the local economy.
Secondary to that is the hope that the Targa Tasmania rally will grow from strength to strength and continue to attract the world's best supercars, Grand Tourers and drivers. Cheers to that!
Image: Ultimate Driving Tours
Targa Tasmania 2022 Dates
As the event's 30th anniversary takes place this year, organisers wanted to ensure it had the best chance of success. With Covid restrictions slowly relaxing across Australia and life slowly returning to 'normal', the dates of Targa Tasmania in 2022 were pushed back by just over one month to allow a little extra time for everything to settle.
Originally planned for 8-13 March, the 2022 Targa Tasmania rally will now take place from Tuesday 26 April to Sunday 01 May, with the Ultimate Driving Tours driving tour falling on Sunday 24 through to Saturday 30 April.
It's worth noting that the new dates place the event firmly in Tasmania's Autumn season, so while it won't be too chilly just yet, an extra layer or two in your suitcase won't go amiss. It's also worth noting that the event will take place after daylight savings ends, meaning the sun will set a little earlier each evening than in summertime.
We hope to see popular competitors from previous years back for the challenge again in 2022. In the past, Targa Tasmania has seen driving greats tackle its route over the years, including the likes of Jim Richards, Peter Brock, Sir Jack Brabham, Denny Hulme, and the great Sir Stirling Moss. So keep an eye out, you may see some up and coming drivers at this special anniversary event.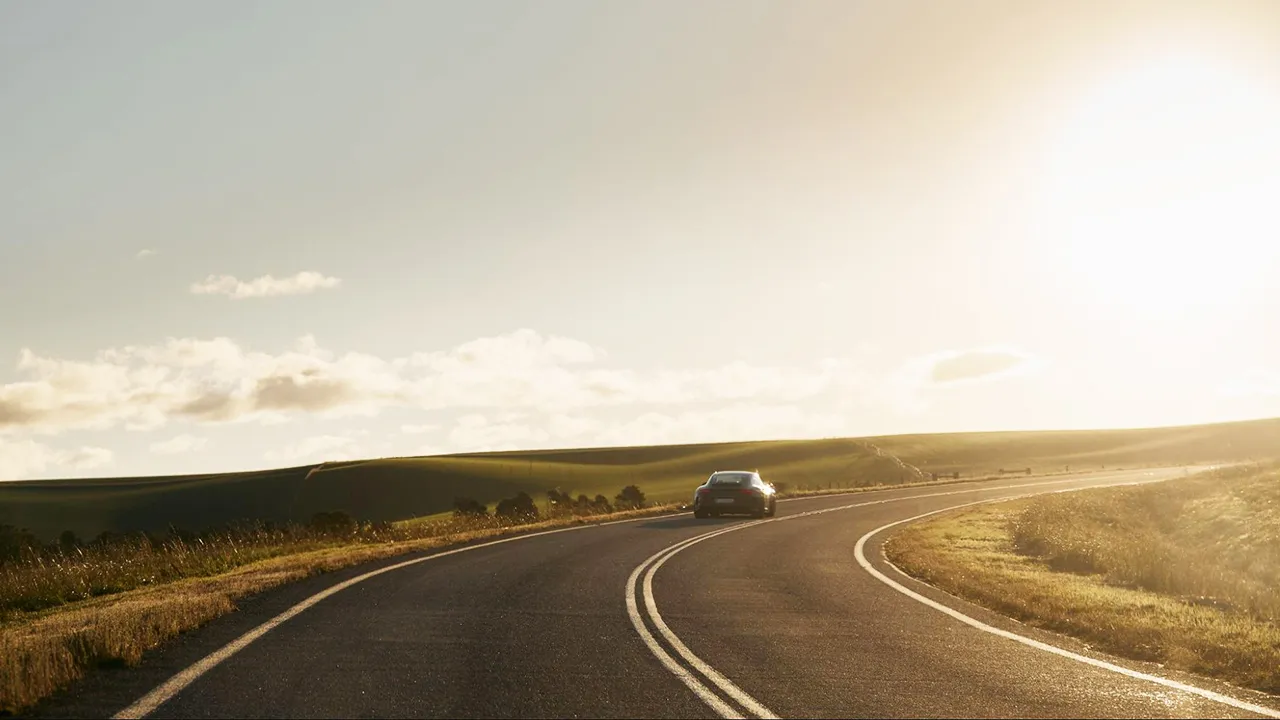 Image: Ultimate Driving Tours
Targa celebrates its 30th anniversary
The 30th anniversary of Targa Tasmania will also be the longest race to date, with around 600-kilometres of closed road stages. It will also see the reintroduction of a number of famed past stages that have not been used in recent years.
While organisers have planned some special inclusions for this year's events that we have yet to be let in on - we all love a good surprise after all! - we do know that there will be a brand new ticket option just for locals. This will be known as the Tasmanian Tour.
In previous years, many locals have wanted to enter the rally but simply found it too expensive. To show gratitude for the support the Tasmanian community has shown to Targa Tasmania since its inaugural event in 1992, local residents will be able to purchase a single day experience on the Tasmanian Tour for $500. While there will always be vehicle safety standards in place, no enhancements or rally-specific equipment or attire is required and the car currently sitting in the garage is perfect to bring out for some fun. That being said, any collectable classics, special edition cars and kitted out favourites will always be welcomed too.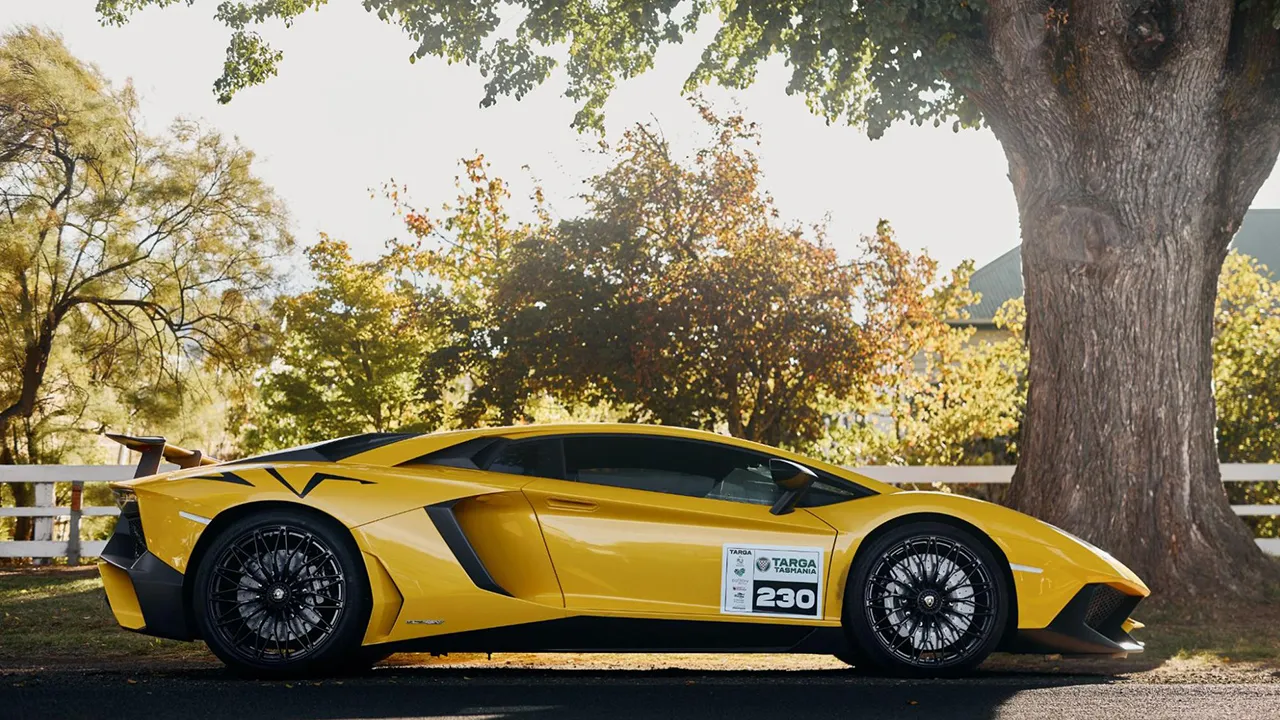 Image: Ultimate Driving Tours
Things to do in Tasmania in April
Outside of Targa Tasmanian - or perhaps our luxury driving tour - there are endless experiences to enjoy on a visit to Tasmania in Autumn. But with so much to do and see, what do you pick first? Allow us to share a selection of our favourites…
Tasmania is lauded as Australia's premier food and wine destination and a must for any fellow 'foodies' out there. To the north of Launceston is Tamar Valley, where cool climes and rich soil meet to produce some seriously stand out wines from chardonnay, sparkling wine and pinot noir. Both Launceston and the Valley are a mecca for culinary fanatics and wine connoisseurs alike. Tamar Valley is also a contributor to Tasmania's legendary oyster reputation. Both here and in Coles Bay you can take the opportunity to learn how to shuck an oyster correctly and then sample the goods with a great local sparkling wine.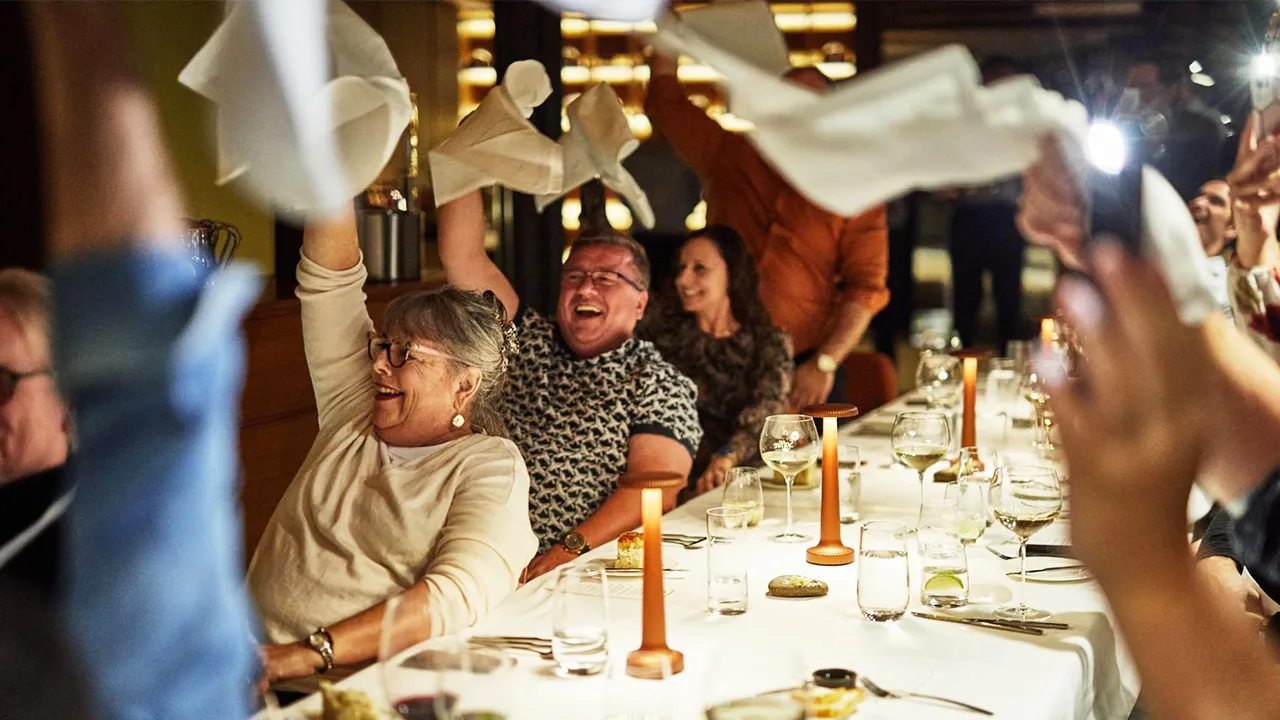 Image: Ultimate Driving Tours
From top to bottom and everywhere in between are incredible natural sights to see. Tasmania as a whole is home to some truly unique and diverse landscapes, making it a nature lover's paradise. Although you will get to see a fair amount from behind the wheel of your car, sometimes nothing quite compares to experiencing places on foot. As we stay in Cradle Mountain along our tour, let's begin there. Located in the northwest region of Tasmania, this stunning nature reserve is brimming with wildlife, seemingly untouched nature, and beautiful, varied terrains - from ancient rainforests and wild alpine moorlands to glacial lakes and snow-capped mountain peaks.
Working our way south-east is Mount Wellington located near Hobart. Summit the peak in a 21-kilometre drive and admire the sub-alpine flora, a lush rainforest, and glacial rock formations along the way before reaching your final destination. It's worth taking your time at the top to truly soak in the spectacular vistas overlooking Hobart, Bruny Island, South Arm, and the Tasman Peninsula from an open viewing platform.
Finally, it's time for the east coast. More specifically, Freycinet National Park where captivating coastal vistas and wildflowers await. One of the park's most iconic outlooks has to be over the beautiful Wineglass Bay with its white sand and turquoise waters - the hike is well worth the views. But it's not all about the coastline below, the sheer magnitude of the Hazards granite mountain range provides a striking and notable backdrop that is rarely out of view.
Nature isn't the only drawcard Tasmania has to offer, there are also an array of manmade interests to explore. Let's start with one of the most well known, MONA. Owned by David Walsh, MONA is the largest privately funded museum in the southern hemisphere and houses a varied collection of ancient, modern and contemporary art that is designed to spark controversial opinions. In David's words, "we need art, but for what?".
The museum is found on the banks of Derwent and comprises three levels of underground galleries. Guests are guided by a custom-built, handheld technology called the O which tells them about each artwork on display. What can we say, it's an experience!
For a true look at part of Tasmania's history, we also recommend a trip to Port Arthur. Established in 1830, the area was originally a penal settlement and timber station, but throughout its history, it has been a place of punishment, hardship, sadness, opportunity and also of leisure. A complicated mosaic if there ever was one.
In terms of other things to consider if travelling in Australia in April, perhaps a stopover in Melbourne for the 2022 F1 Australian Grand Prix may be on the cards? After being cancelled for the last two years, the Grand Prix is back at Albert Park in Melbourne and promises to be an exceptional event. This year, it will take place from 07-10 April. If this opportunity has caught your eye, we recommend taking a look at our Australian Grand Prix guide to find out more about what's to come in 2022.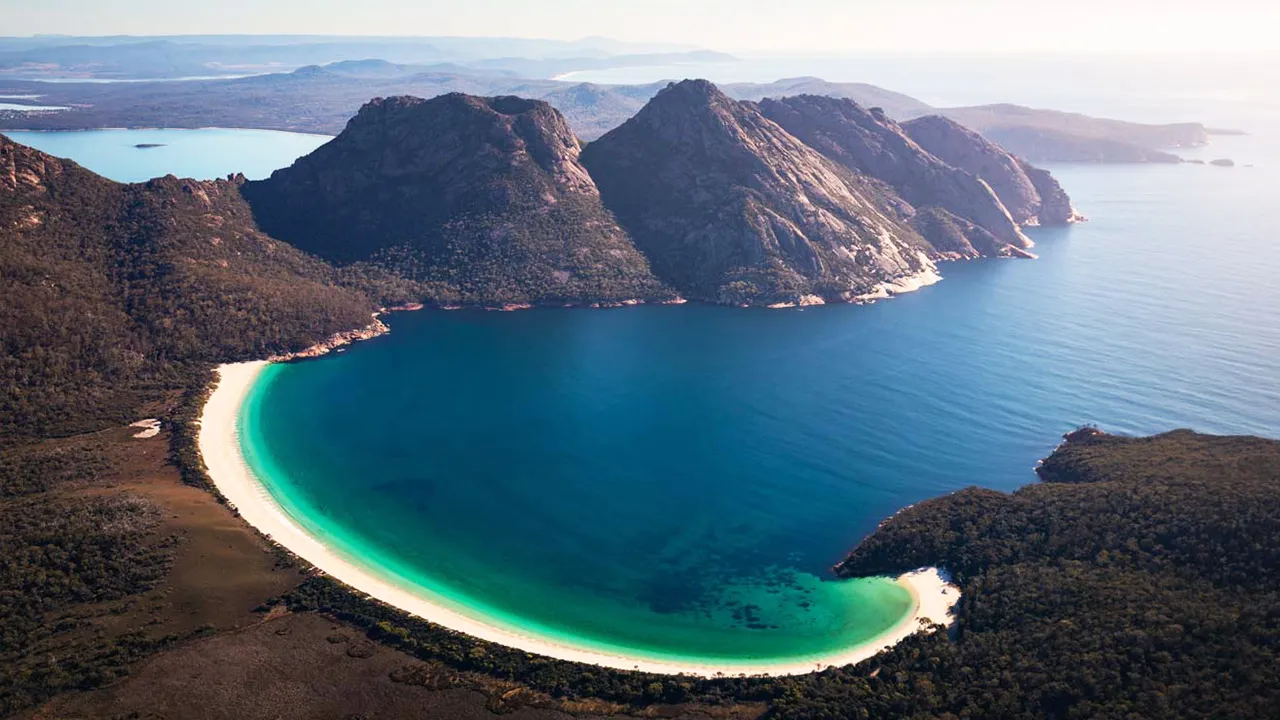 Image: Discover Australia
Enjoy the ultimate Tasmanian driving holiday
So, have you been drawn in by the island and its attractions, or perhaps convinced to take part in the Targa Tasmania tarmac rally, or better yet, our luxury Tasmanian Driving Tour?
If it's the latter, here's a quick reminder of what you'll enjoy: five incredible days of driving a selection of Tasmania's best roads and the spectacular scenery they traverse. Two of those days will see our small group join in with the non-competitive component of Targa Tasmania for Legs 2 and 3 of the rally. For the remainder of the time, we'll be off on our own meticulously planned route exploring several of our favourite parts of the State, all while enjoying a selection of the finest boutique accommodation and exquisite dining experiences the island has to offer. We like to think it's the ideal combination of incredible driving and luxury travel.
So, whether you love to enjoy your car on great roads, indulge in life's finer things, or explore unique and hidden locations, this luxury 'drive your own car' adventure will delight your inner enthusiast and cover all bases in one incredible getaway.
To learn more or discuss the tour in greater detail, please feel free to contact our team
---
Share Article