Frequently lauded as one of the best driving roads in the world, the Stelvio Pass received an ever stronger claim to fame following a Top Gear episode in which they searched for the ultimate driving experience. But the question remains, is Stelvio Pass the best road in the world? Or has its popularity been bolstered by media attention?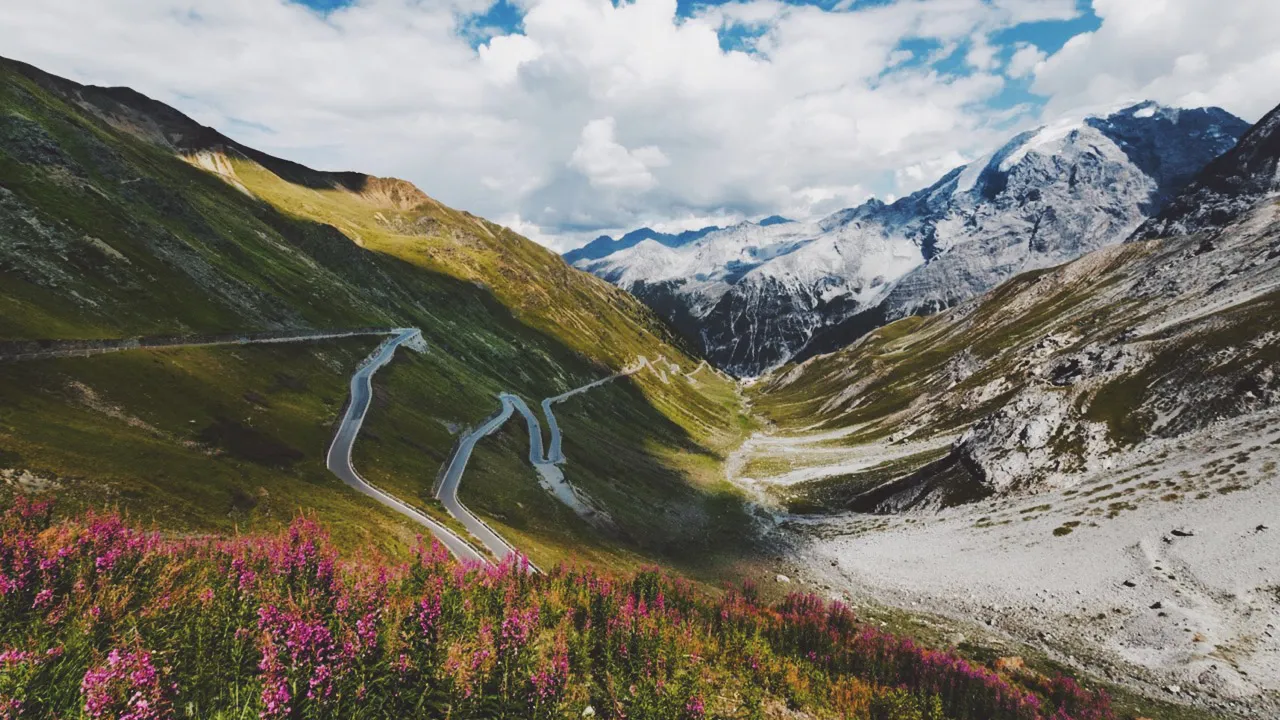 Image: Joseph Vary / Unsplash
Where is the Stelvio Pass?
Located in Italy's Ortler Alps with the Swiss Engadine found to the north, the Stelvio Pass is the highest paved road in the Eastern Alps sitting at 2,756m above sea level. With its prime location between Alta Valtellina and the Vinschgau, we can't deny that its proximity to popular ski slopes adds an extra factor to its favour. Speaking of skiing, the pass actually offers direct access to a cable car leading to the much-loved slopes of Livrio.
Allow us to take the opportunity to warn you, if you are more familiar with the rolling hills and balmy climes of Tuscany, the scenery and temperature in this region may come as quite a surprise. While that could be seen as a con, we most definitely see it as a tick in the box for Italy being one of the most diverse countries we've had the pleasure of exploring - from Tuscan hills and island escapes, to ski slopes and the mighty Dolomites.
But we digress! Stelvio Pass has been a passage through the mountains since the Bronze Age, but it wasn't until the 19th century that the road from Austria became connected to Italy. Under the orders of the then Emperor of Austria, Franz Joseph I, engineer Carlo Donegani began constructing the "Passo dello Stelvio". With access to several countries and providing a more direct route through the mountains, why had no one thought of this before you may wonder. Well, the truth is, they had!
In 1812, the Kingdom of Italy was ruled by Napoleon, as a forward-thinker, he too saw the potential and commissioned Filippo Ferranti to start plotting a more established route from Bormio up to the Stelvio Pass. While this was a great idea, we have to admit, we're rather glad Ferranti's plans didn't come to fruition though, as he devised a three-and-a-half-metre wide road with a fifteen percent gradient suited to two-wheeled carts and animals - perhaps not so suitable for a supercar! Don't mistake that to mean other paths weren't worn though, Napoleon frequently used Stelvio Pass and the town of Bormio as a convenient thoroughfare.
As if that's not enough, Stelvio Pass was also used for some racing events. In 1898, the pass was used for its very first hillclimb event with vehicles whose maximum speed was around 20 kilometres per hour - imagine that in comparison to the raw power of the incredible cars we use to traverse the road today!
Ultimately, until World War I, the pass largely served as the border between what was then the Italian Kingdom and the Austrian-Hungarian Empire. However, as a cross-over area, the pass became the site of several battles during the war. Not only did those conflicts impact the Italians and Austrians but also the Swiss, who maintained a state of armed neutrality at the time. After a Swiss hotel was destroyed on Three Languages Peak (the place where Italian, German and Roman languages meet), a peace treaty was placed over the area and it lost its strategic significance.
Today, it's a well-established, tantalisingly tricky tarred masterpiece ready to be enjoyed.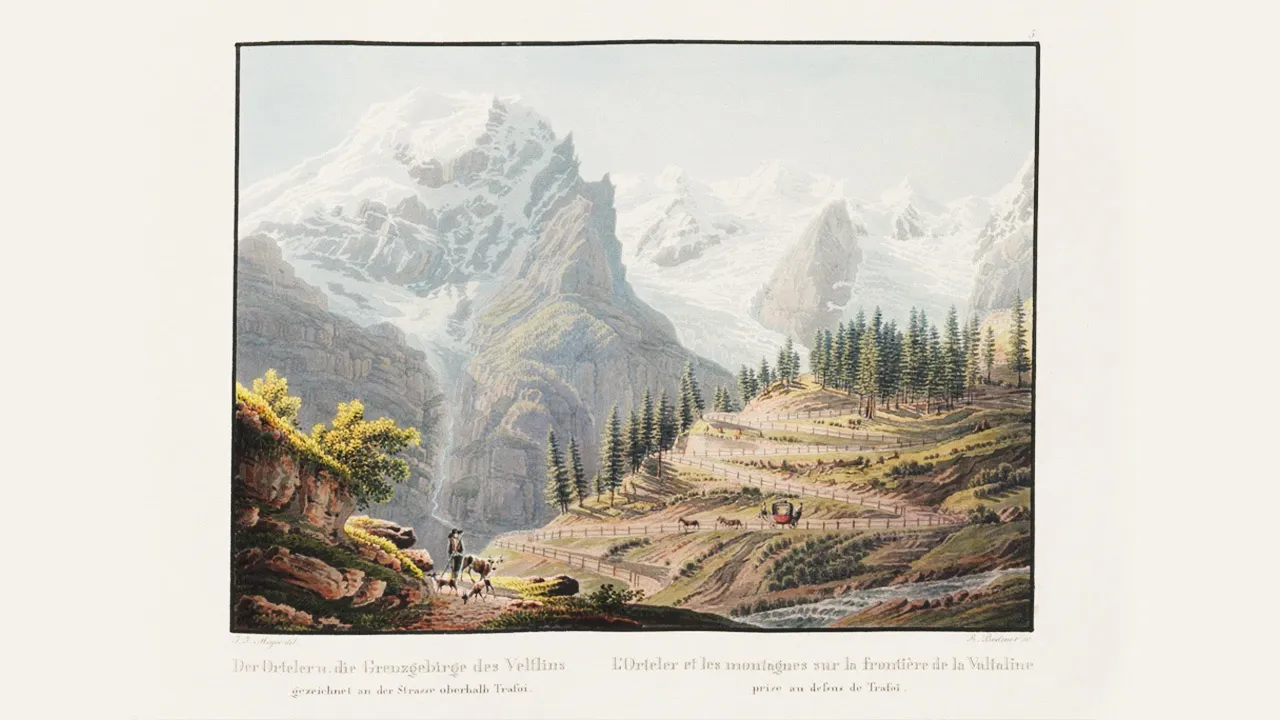 Image: Curves Magazin
What's it like driving the Stelvio Pass?
Allow us to paint you a picture…
Prepare for a total of 60 hairpin bends, 48 of which are counted as the main Stelvio Pass, spread over a surprisingly short 38 kilometres. Your drive? Given how steep the road is and that some of its turns are at a 90 degree angle, it's no surprise that many find the pass a little on the slow side in parts. The road is also deceptively narrow!
We tackle Stelvio as part of our Italian Supercar Tour and have found that while the tightly wound turns sound cool on paper (and look incredible in photos), they don't inspire the same confidence in our guests as some of the other longer, more flowing sections of tarmac on the tour. Perhaps take a look at a few of the other roads and passes we would recommend in Europe.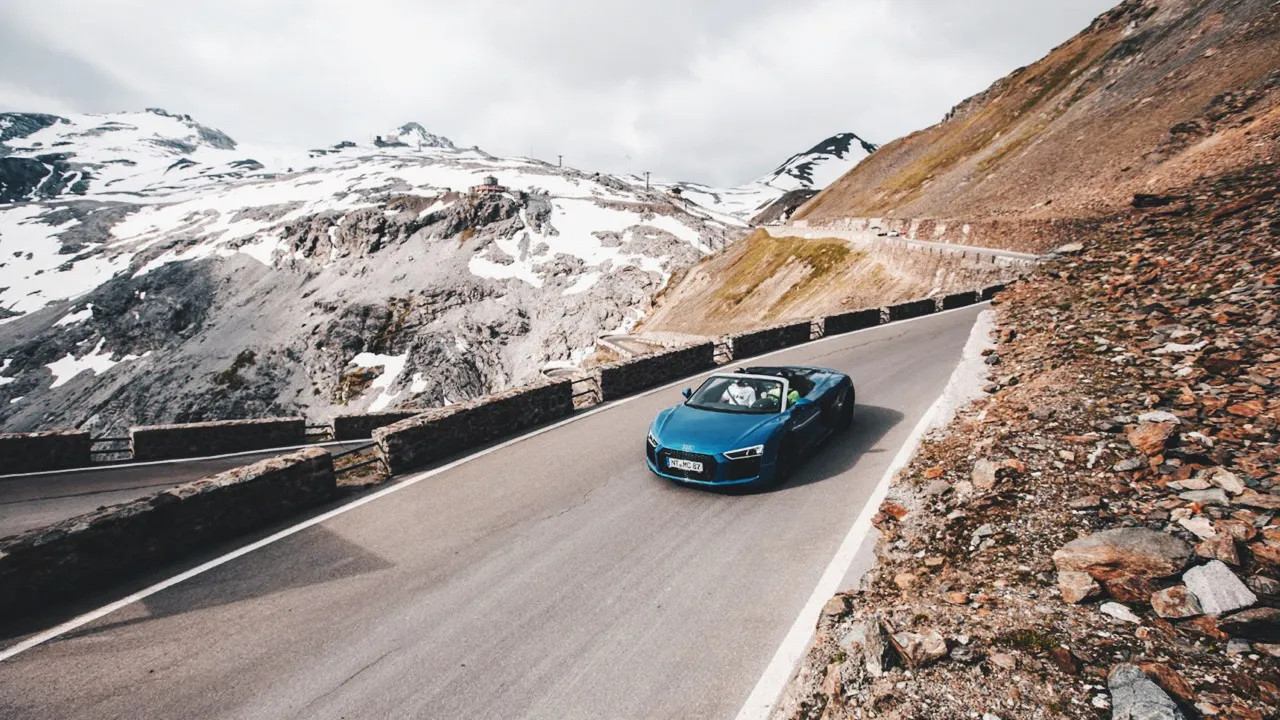 Image: Ultimate Driving Tours
It's also highly worth noting that under winter conditions, Stelvio Pass is closed between mid to end of October and mid May or early June. This has been known to change if the snow comes early or conditions improve sooner than expected - definitely a year-by-year situation worth keeping an eye on!
Unfortunately, due to its somewhat newfound popularity, the pass has also become rather prone to traffic, so if you're hoping to really make the most out of your drive, we recommend avoiding peak season months such as July and August. Our preferred option is to experience the road while the rest of the world is still asleep - there is nothing quite like watching the sun rise from the top of Stelvio Pass, trust us on that!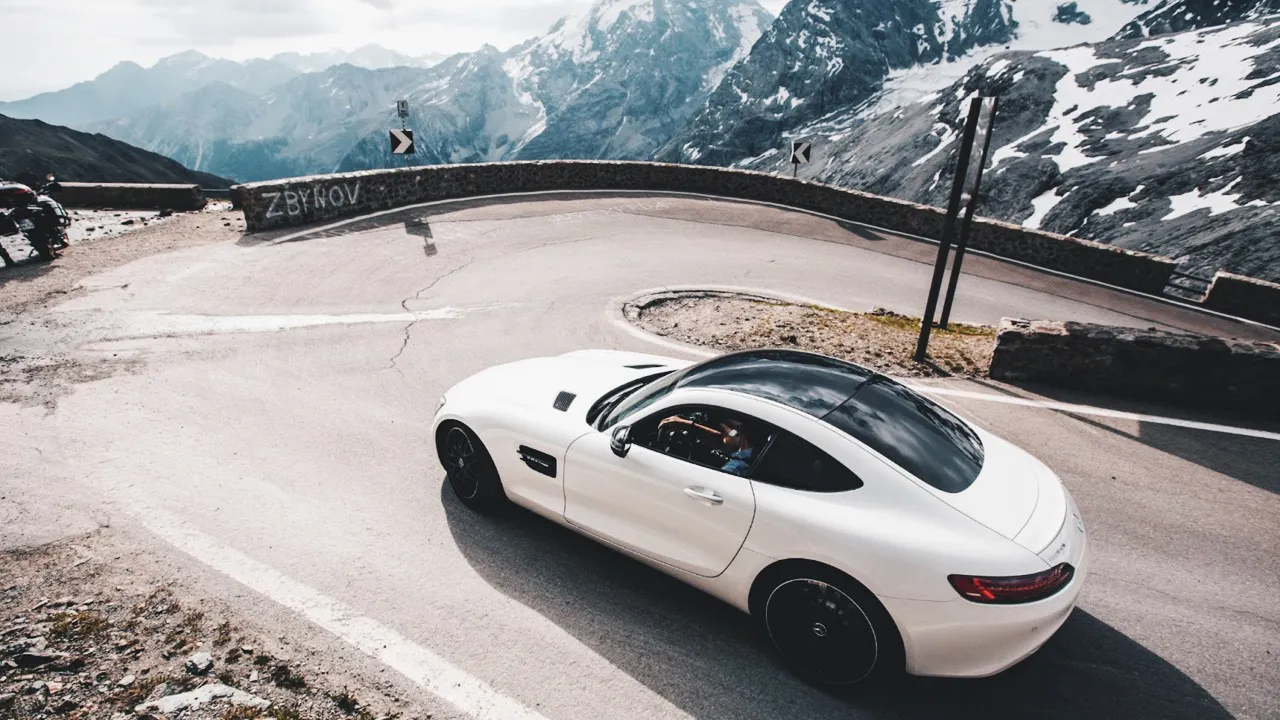 Image: Ultimate Driving Tours
Davos to Stelvio: the enthusiast's choice
What many people don't realise is that the great part of the road that Top Gear referenced isn't actually the pass itself, but the road from Davos to Stelvio. The sweeping sections allow drivers to enjoy the peak performance of their cars and, overall, makes for a more enjoyable driving experience - especially when you have access to some of the most exciting supercars in the world! Our top pick for the pass? It's hard to bypass the power and handling of a Ferrari in this case, more specifically, a Ferrari 488GTB.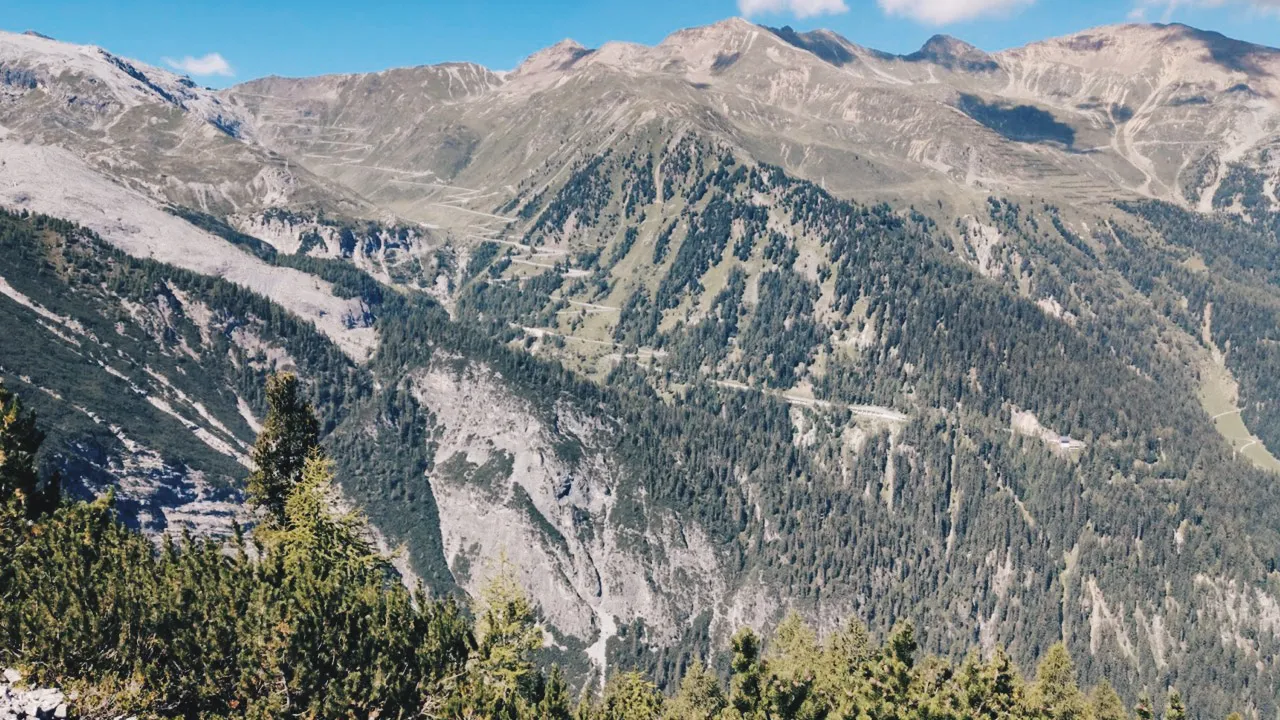 Image: Jarco Penning / Unsplash
Nearby Highlights
There are endless summer and winter activities to enjoy throughout the area.
In the winter, take advantage of your northbound location and discover the powdery slopes in Bormio and the Stelvio Glacier. Should snowboarding be more your speed, an exciting new terrain park has recently opened, perfect for testing your skills.
If the slopes start to get a little chilly, we suggest exploring the charming ski town of Bormio. Discover a beautifully preserved medieval Italian village ready to reveal its rich history and Romanesque architecture, local museums, churches and palaces. You can also warm up with a natural hot spring experience and spa day at the Bormio Terme. Not to be mistaken for your average, every day pools, Bormio's hot springs were originally founded in Roman Times and became an escape for the upper classes from Milan once the pass was completed. Bormio di Terme comprises two types of bath; "old baths" (bagni vecchi) and "new baths" (bagni nuovi). The bagni vecchi appear to be most favoured among locals and who are we to disagree? As they say, when in Rome, do as the Romans do. Or at least in this case, as the residents of Bormio!
Given your proximity, we also highly recommend a trip to Livigno, a fabulous area for skiing and, interestingly, an independent, tax-free zone. Its facilities are both modern and highly accessible despite being spread across 115 km of spectacular, meticulously tended slopes.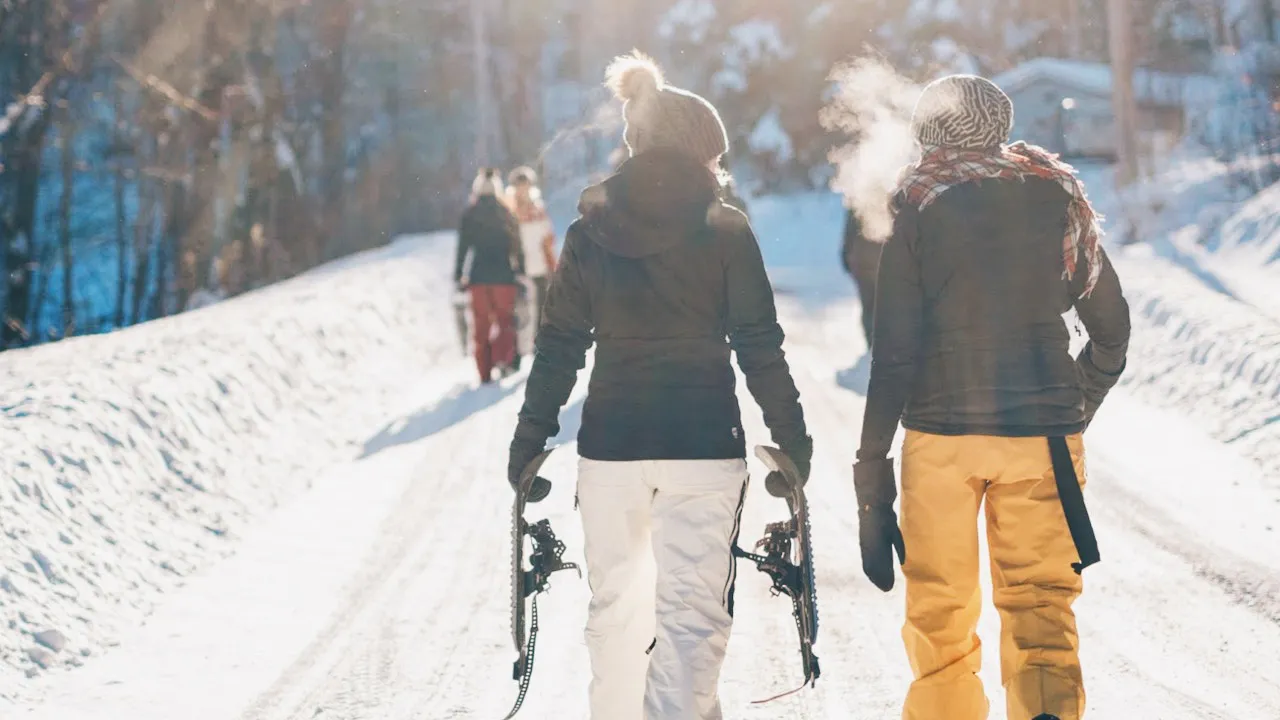 Image: Alain Wong
If you prefer summer activities, the national park offers an abundance of hiking and horseback riding opportunities. We also love visiting in September as all of the foliage turns from bright green to a bewitching burnt orange with rich burgundy and gold accents - don't forget your camera!
In terms of nearby driving, Bernina Pass should definitely feature on your list, we certainly love it. Find yourself at the feet of giants as you navigate majestic Alpine Peaks reaching up to 4000m above sea level and prepare for some of the most striking Swiss scenery. The beautiful Bernina Pass connects St. Moritz, Switzerland with Tirano, Italy and promises 14 hairpin bends, stunning lakeside vistas and ample space to enjoy your supercars' highest level of performance. Be warned, much like Stelvio, the Bernina Pass also receives a lot of snowfall and is affected by road closures in winter months.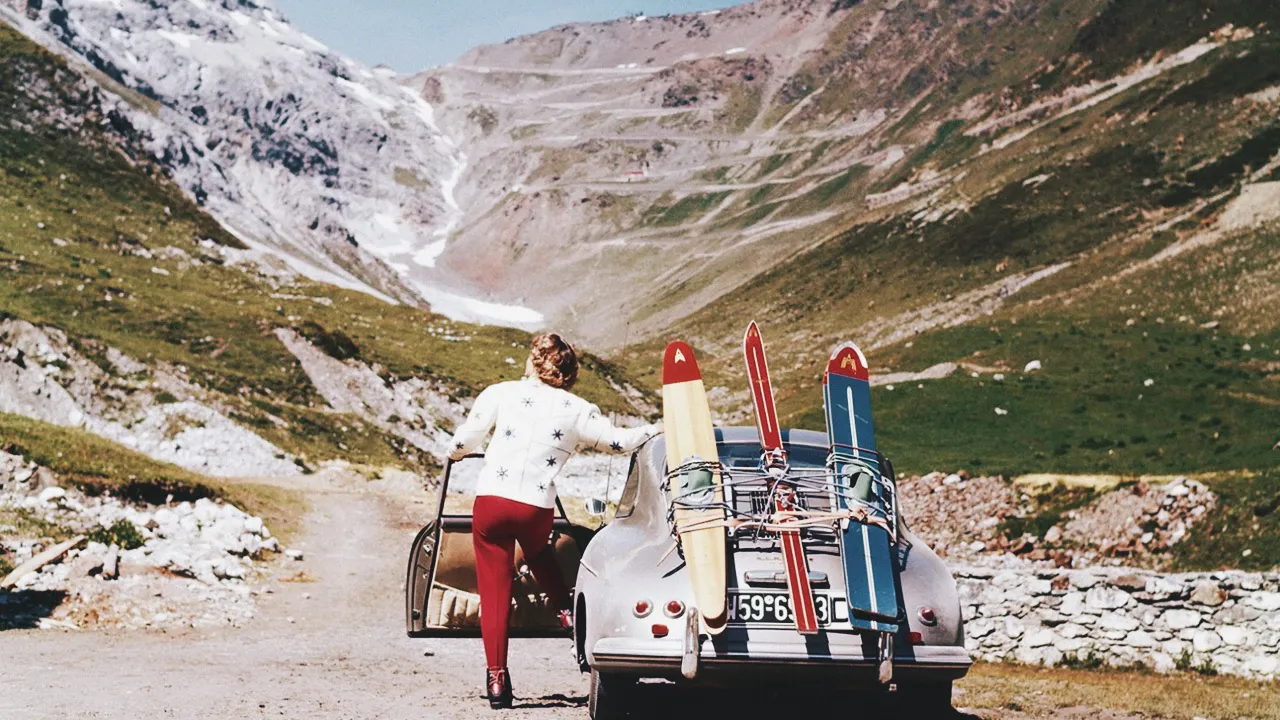 Image: Curves Magazine
The Stelvio Pass: our final verdict
It's verdict time! While the pass is an experience to tick off a bucket-list, we think it's fair to say that a large portion of its popularity came from Top Gear's Stelvio Pass expedition. That being said, is it really a bad thing? We think not.
Each and every year our guests navigate Stelvio Pass and welcome a more technical, challenging stretch of road as they know there will also be plenty of time to let loose and open up on the wider, more open roads that follow. Not to mention the fabulous photo opportunities!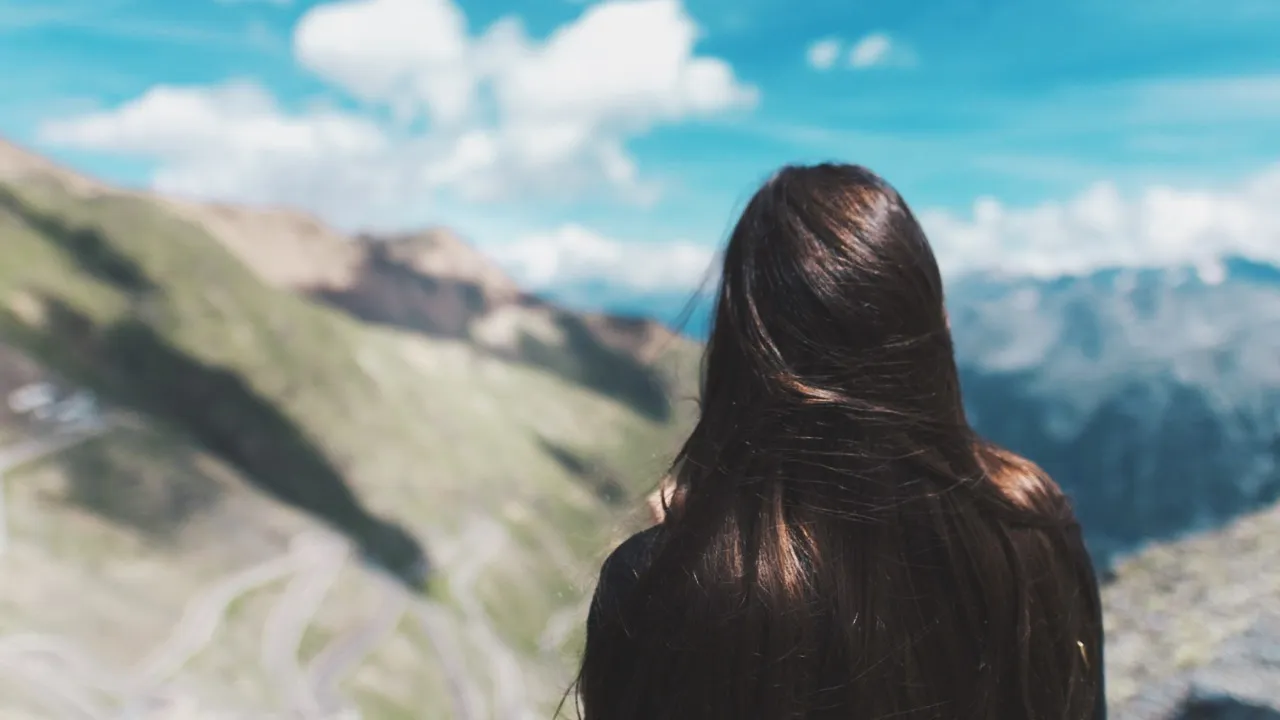 Image: Christian Burri
So, bucket-list? Definitely. Would we also recommend exploring a few of the lesser-known passes also in the area? Absolutely. Make Stelvio Pass a part of your experience rather than the entire thing.
If you're looking to discover Italy and tackle the mighty Stelvio, as well as some of our personal favourites, join us next September for our Supercar Tour d'Italia.
contact our team or visit our website to find out more.
---
Share Article