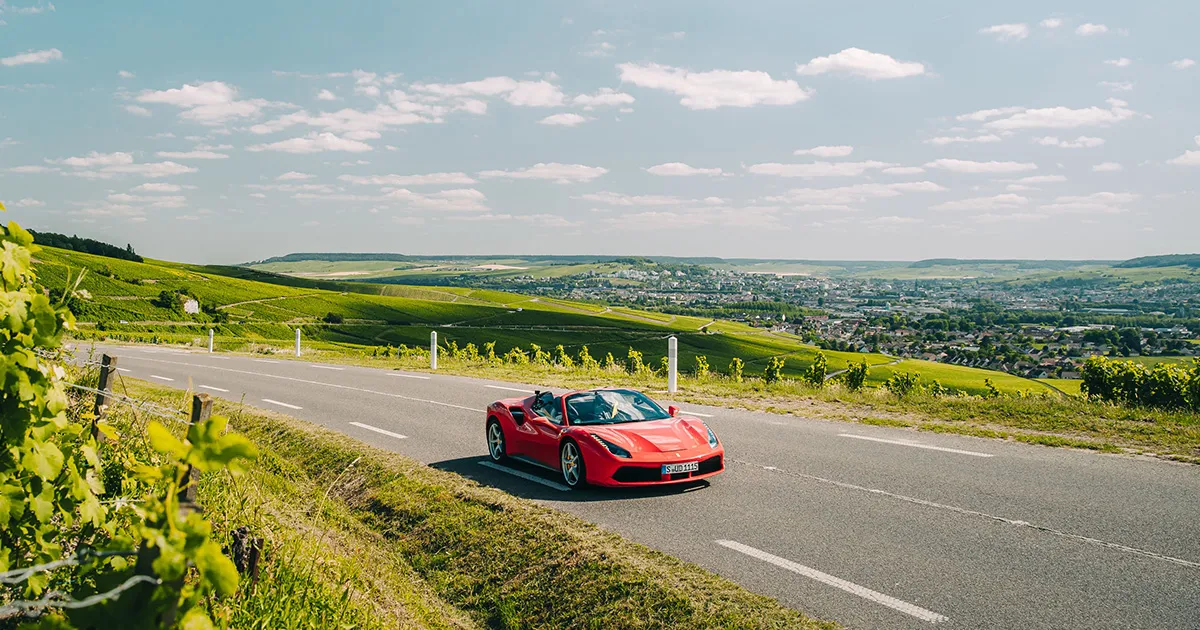 Image: Ultimate Driving Tours
What is France Famous For? Iconic French Things and Where to Find Them
You could stick a pin anywhere in a map of France and find something interesting, famous or fun. With alluring towns home to fairy-tale chateaux, France is a country where romance is almost guaranteed. Adventurous gourmands can indulge in their wildest foodie fantasies and nature lovers can soak in breathtaking natural scenery. When asking what is France famous for – the entire country is awash with iconic landmarks that feature on pretty much every bucket list. It's no wonder that France is one of the most visited countries in the world.
What is France most well-known for?
From the fashionable boulevards of Paris to the glittering seaside resorts of the Côte d'Azur, France has style, heritage and stunning landscapes in abundance. You can find priceless artworks, iconic landmarks and picture-perfect villages all in one country. Not to mention a lot of cheese … and wine. As well as many other French things that this nation does so superlatively well:
Food and wine
Fashion
Architecture
Sporting events
Romance – and so much more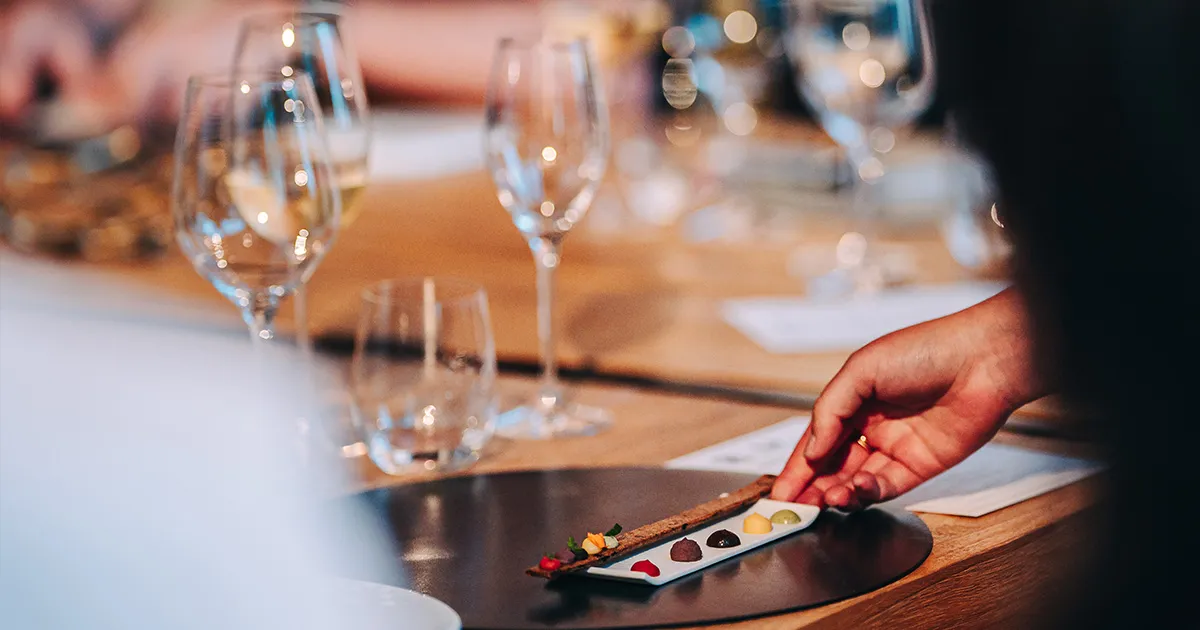 Image: Ultimate Driving Tours
20 of the most iconic, famous and quirky French things
To help you decide why you should travel to France, we've put together a list of 20 iconic, famous and quirky French things you'll find only when travelling around this fascinating country.
Paris
Paris is a magical place where love, fashion, fine food and famous landmarks flourish on the grand, wide boulevards lined with bustling cafés and tempting patisseries. It is one of the prettiest cities in Europe and boasts popular tourist hangouts that need no introduction – the Eiffel Tower, Notre Dame, the Champs-Elysées, the Arc de Triomphe, the Louvre and the Moulin Rouge. For an authentic taste of life in the capital, head out to one of the city's many bars and sip a pastis with the Parisians.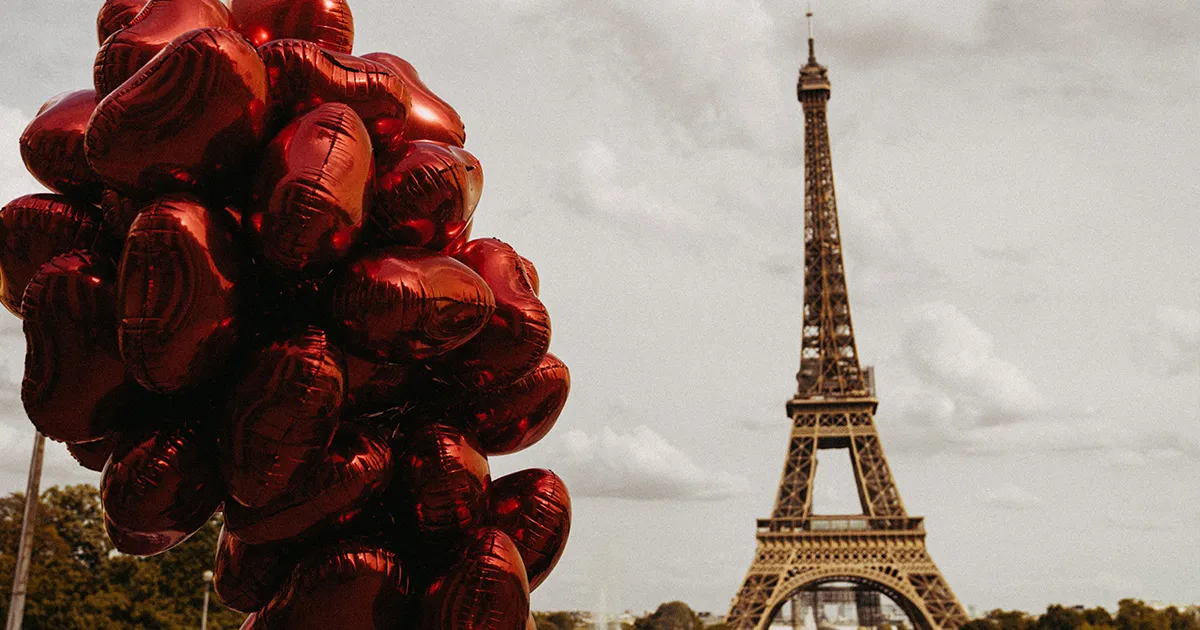 Image: Dusan Jovic on Unsplash
Eiffel Tower
Every year, seven million people visit the Eiffel Tower – not bad for a structure that was supposed to be dismantled after the Exposition Universelle of 1889 world fair. Designed and built by Gustave Eiffel, the quirky tower quickly became such an icon that it stayed. The 'Iron Lady', as it is known by the locals, has become a universal representation of romance that best represents the Gallic nation. Many a couple has elevated their relationship into marriage after visiting this famous erection of love.
Moulin Rouge
The Moulin Rouge made its grand debut in 1889 with seductive scantily-clad dancers resplendent in feathers, sequins and rhinestone costumes taking to the stage to high kick their way through a wildly popular burlesque version of the can-can. This iconic cabaret has been an inspiration for dozens of films, most notably the 2001 musical version starring Nicole Kidman and Ewan McGregor. Known for its bohemian atmosphere and iconic red windmill, this turn-of-the-century French extravaganza is still entertaining patrons today with plenty of sparkle and ooh la la!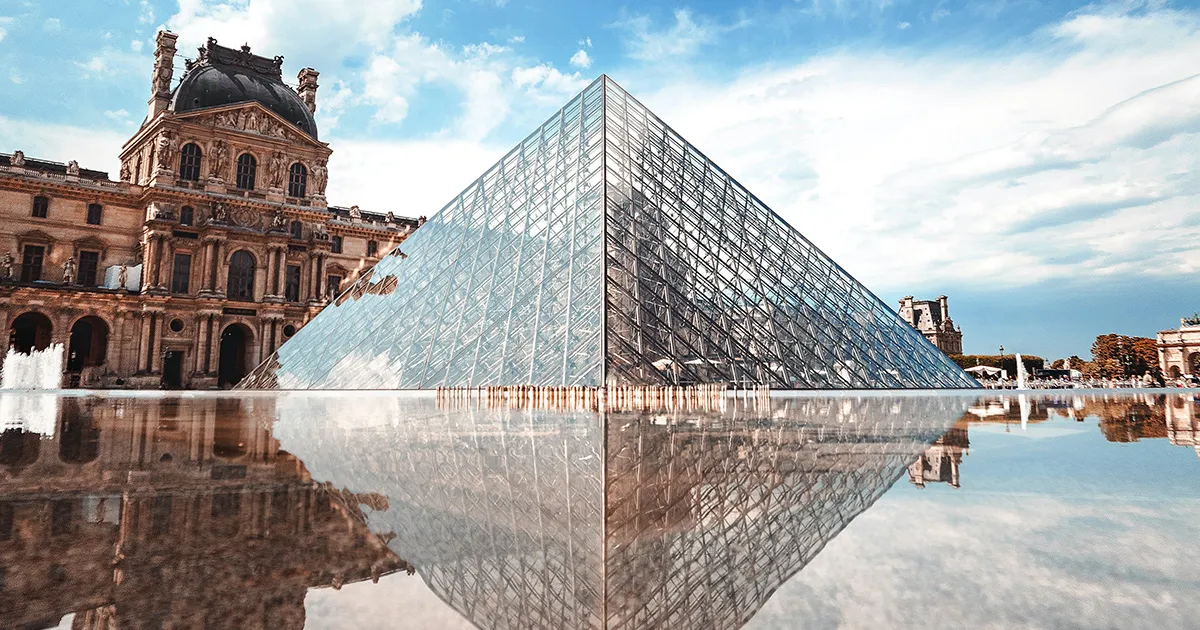 Image: Guillaume Meurice on Unsplash
The Louvre
From the expertly chiseled Venus de Milo to exquisite paintings by masters like Vermeer and Caravaggio, the Musée de Louvre houses the most ethereal collection of art the world has seen. The building and its contents is said to be worth an eye-watering US$45 billion – that's a lot of security! But within the staggering 380,000 objects and 35,000 works of art, one stands out – Leonardo da Vinci's Mona Lisa. This mysterious woman with the enigmatic smile is one of the reasons why you should travel to France.
The Palace of Versailles
Under the guidance of King Louis XIV, who reigned from 1643-1715, a humble residence 19-km west of Paris was transformed into an immense complex. During its heyday in the 17th and 18th centuries, Versailles was the epitome of opulence, decadence and utter indulgence with over 2,000 rooms, a private zoo, roman-style baths and the magnificent echoing Hall of Mirrors. Louis XVI's wife, Marie Antoinette, also known for her lavish lifestyle, had free reign of this property. When she wasn't giving dietary advice to the starving populace to eat cake, France's last queen was rumoured to entertain her many lovers in a romantic hideaway in the gardens.
Cooking
French cuisine has a formidable reputation and is renowned for both finesse and flavour – sometimes traditionally rustic and at other times unabashedly pretentious. French cuisine is so highly regarded that it was added to the UNESCO List of Intangible Cultural Heritage in 2010. If you want to truly appreciate the country's gastronomy, then you will need to plan ahead. Join us for a gourmet driving tour of France to explore the country's celebrated food scene and iconic wine regions. Bon appétit!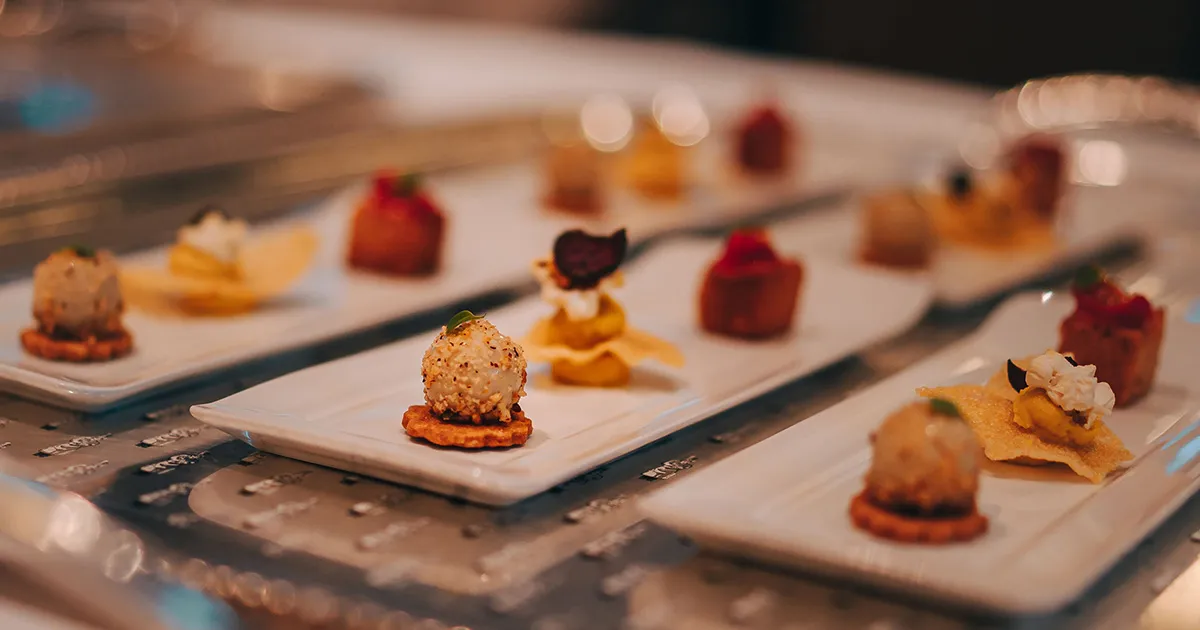 Image: Ultimate Driving Tours
The Michelin Guide
France is the country that brought us the Michelin Guide – the leading global authority on the world's best dining establishments. These highly coveted culinary awards have the ability to make, shape or break a restaurant's future. For gourmets, like us, there is no greater thrill than tasting exquisite cuisine in Michelin-starred restaurants. And there are plenty of these to be found in France – 628 at the last count!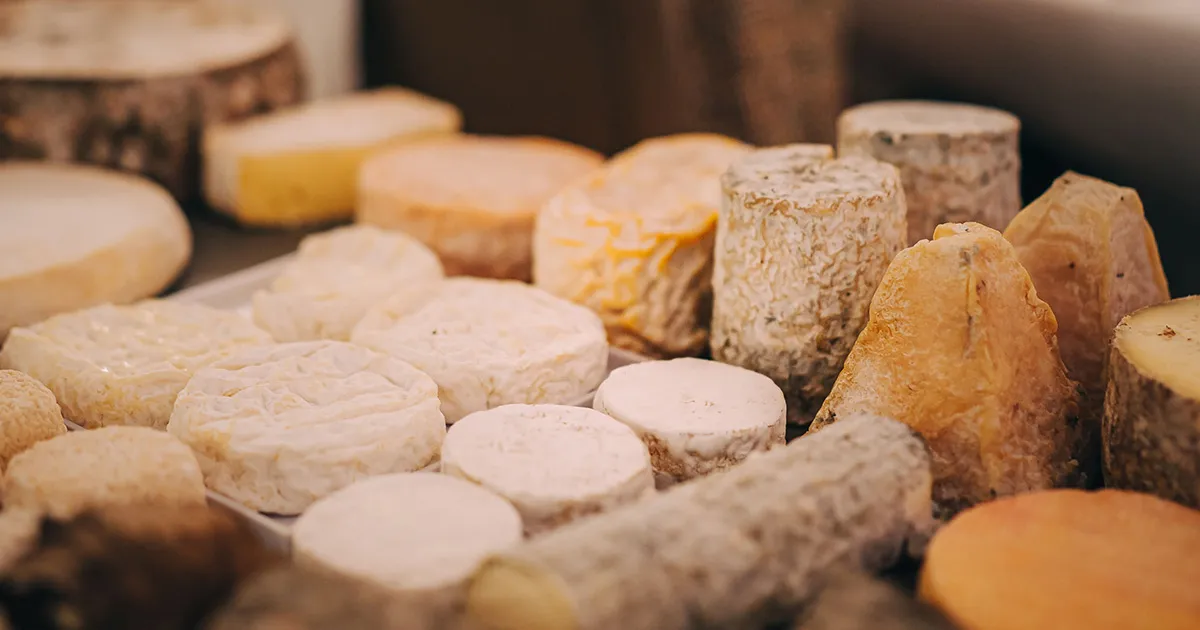 Image: Ultimate Driving Tours
Cheese
The French are the highest consumers of cheese on the planet, eating an estimated 25 kg a year. An overwhelming variety of seriously good cheese is produced on home soil including Brie, Camembert, Roquefort and Comté – all with remarkable tastes and smells. All are consumed with a passion and many famous French dishes are based on cheese such as croque monsieur and tartiflette.
Croissants
Spoiler alert – croissants were not invented in France! This beautifully buttery crescent-shaped pastry was actually cooked up in Austria way back in the 13th century. However, the French have managed to make this humble breakfast staple their own by perfecting the delicate flakiness-to-slight-chewiness ratio. They even made it more delectable by adding chocolate to it – hence pain au chocolate was invented.
Escargots
We can't talk about famous things in France without mentioning escargots – the French version of 'slow food', otherwise known as edible snails. This high protein Gallic delicacy is usually served drowning in garlic butter. However, there are many other ways to enjoy your escargots – baked with brie, in puff pastry, in a (ssh) Spanish paella, or a more traditional French snail salad. When served the French way, this humble ingredient has the ability to become elevated cuisine. And once you've mastered snails, move on to French 'fast food' and try frog's legs.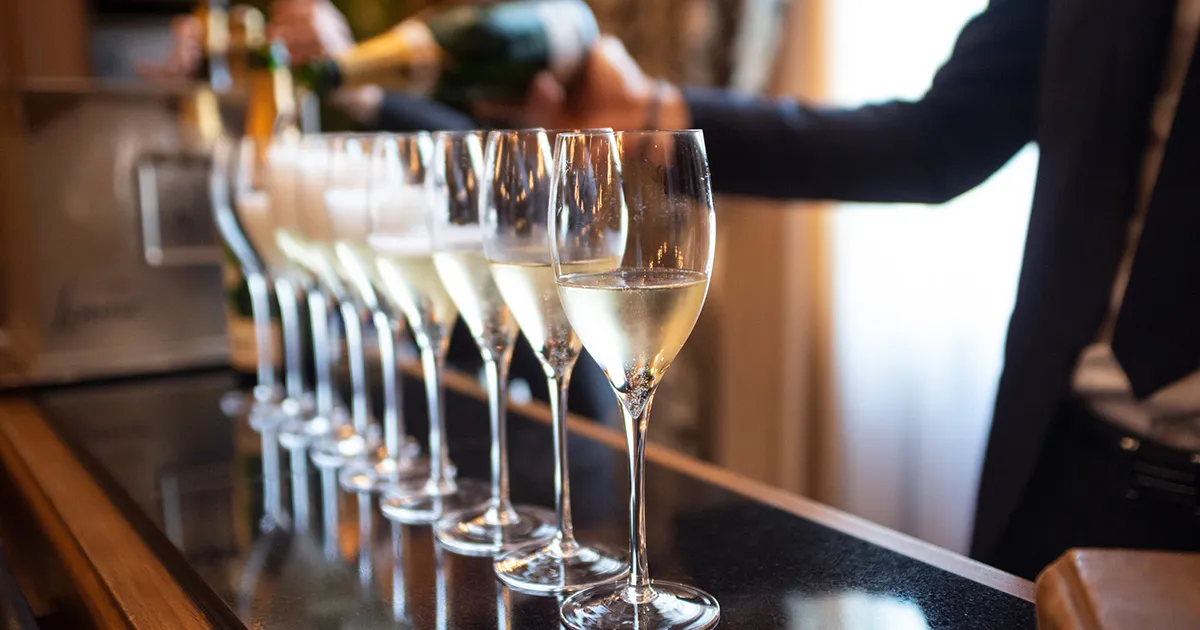 Image: Ultimate Driving Tours
Champagne
If you relish a cold glass of fizz, you're not alone, champagne is appreciated all over the world. But let's be clear, the term 'champagne' isn't a catch-all for anything sparkling. It refers to a type of bubbly exclusively from the Champagne region in France. Hence, there are super strict rules for companies to be able to use the name 'champagne' as a brand name. Some of the most famous and luxurious French champagnes can be seen toasting Formula One winners including Moët & Chandon, Dom Pérignon, Veuve Clicquot and Laurent-Perrier.
Fine wines
The French population's penchant for a tipple, or two, of a fine vintage may have something to do with the fact that the country is one of the world's biggest wine producers, churning out a myriad of varieties such as Beaujolais, Chablis and Merlot. The fascinating world of French wines is vast. Luckily, we can help you navigate the best wine regions in France, from the famous vineyards of Bordeaux to the terroirs of Burgundy.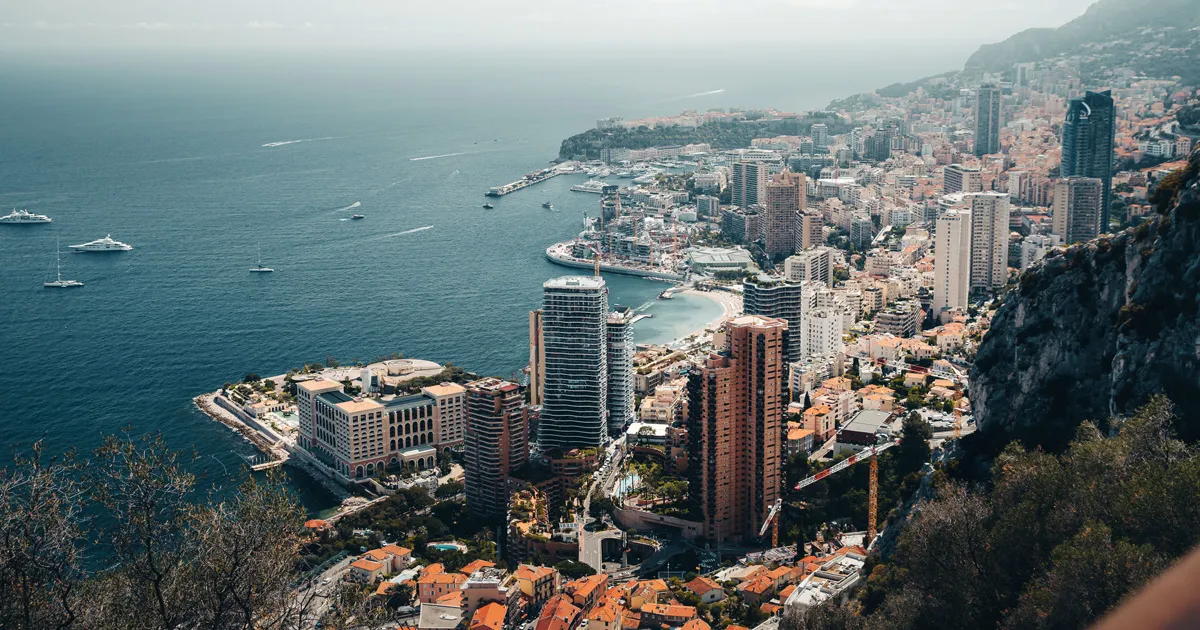 Image: Ultimate Driving Tours
The French Riviera
The French Riviera, known as the Côte d'Azur in France, is famous for stunning beaches, azure sea, gorgeous views, royalty and superyachts. Stretching along the southeast coast of France, here you'll find the iconic cities and resorts of Cannes, Nice, Antibes and Saint-Tropez. Despite its glamorous image, there is also an abundance of natural beauty, medieval monuments, charming villages and pristine vineyards. Explore these diverse landscapes on a self-drive tour and discover why the chic French Riviera towns attract so many artists, celebs, sun-seekers and jet-setters.
Cannes Film Festival
Since 1946, everyone who's anyone in the film world has migrated to the French Riviera for the invitation-only Cannes Film Festival. The famous event combines previews of new films of all genres with star-studded red-carpet premieres, and has launched the careers of many prominent filmmakers. Even without a coveted invitation, there are still ways for cinema aficionados to enjoy the festival, as a selection of films are screened on the beach each night.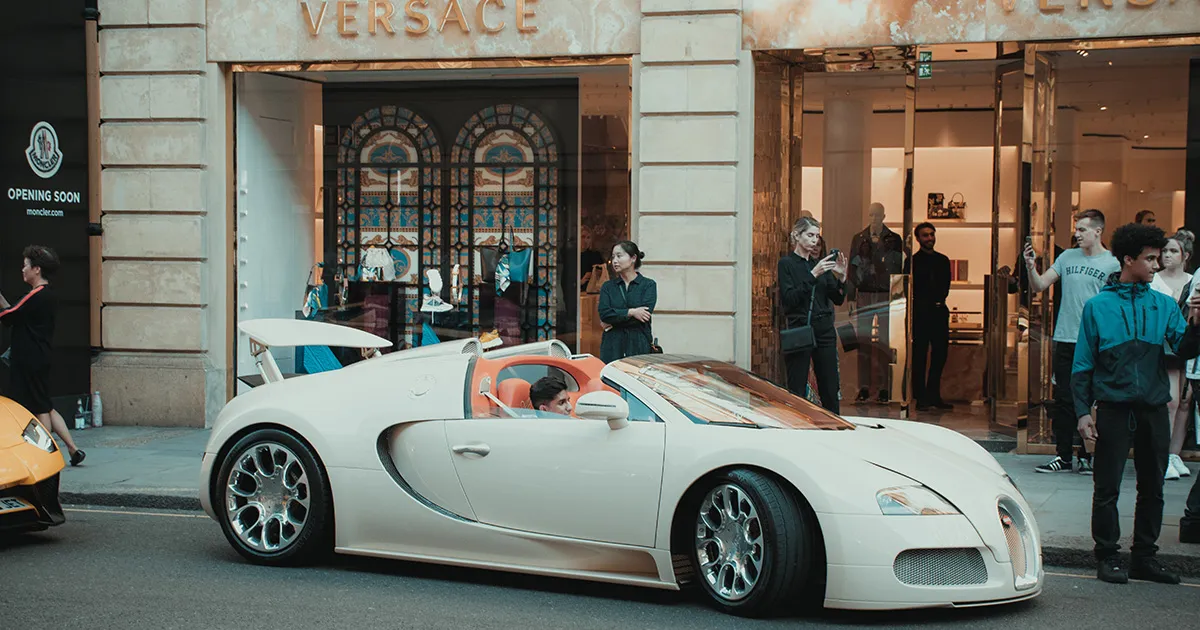 Image: Jacob Vizek on Unsplash
Cars
French cars are packed with personality — be it the pocket rocket Renault 5 Turbo, the outrageous two-seater Renault Clio V6 or the cult classic Citroën 2CV. And let's not forget the revolutionary and futuristic Citroën DS. In fact, the failed assassination attempt of President Charles de Gaulle in 1962 was widely credited to the nifty getaway of his bullet-riddled Citroën DS. But this decade's most wanted supercar has to be the insanely fast Bugatti Veyron. Often wrongly assumed to be Italian, this French-produced supercar takes no prisoners, launching off at the mere touch of a pedal.
French Grand Prix
Not all Grand Prix races are created equal – and make no mistake, the French Grand Prix is on an epic scale. After all, France is the ancestral home of motorsport with what was regarded as the first Grand Prix racing through the streets of Le Mans in 1906. One of the greatest Formula 1 drivers of all time hails from France – Alain Prost. Prost held the record for the most Grand Prix victories until 2001 when Schumacher finally overtook him.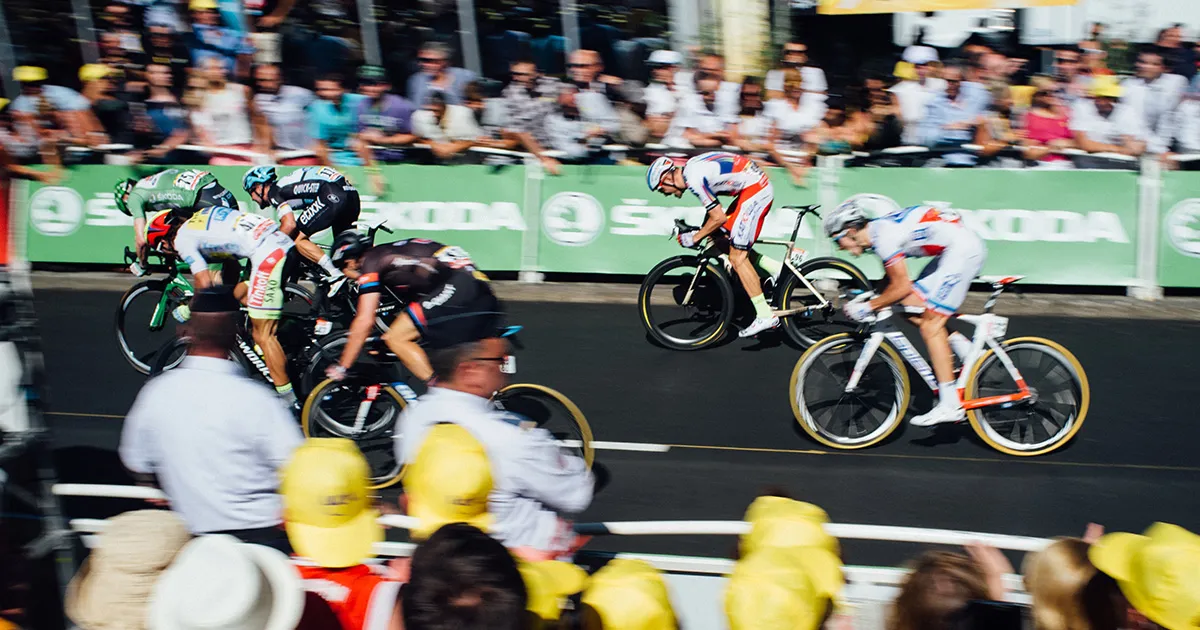 Image: Howard Bouchevereau on Unsplash
Tour de France
Even COVID-19 couldn't halt the Tour de France. This prestigious race was first held in 1903 and has run every year since, except for two world wars. What started with just 60 cyclists has grown to become the world's greatest cycle race and an event of incredible human endurance. The 21 gruelling stages of the competition pass through stunningly picturesque vistas and mountain passes before reaching the finish line on the Champs Élysées in Paris.
Fashion
In answering the question – what is France known for, it is impossible not to mention fashion. The nation is the undisputed queen of style. Coco Chanel, the iconic designer of the ubiquitous little black dress, stated: 'Fashion changes, but style endures'. And we doubt the French will be budging from their stylish throne anytime soon. It's not just the runways that make French fashion famous. It is also the designer labels that originate from this country - Yves Saint Laurent, Dior, Balmain, Louis Vuitton, Christian Louboutin, Thierry Mugler, Givenchy, Pierre Cardin…
The Beret
Worn by artists, revolutionaries and chic Parisians, the beret has flair and panache. This quintessential chapeau was originally part of military uniforms before becoming a symbol of non-conformism, rebellion, creativity and intellect. These days it is more of a fashion statement and has adorned the heads of Hollywood stars and celebrities from the 1920s onward, such as Greta Garbo, Marlene Dietrich and Cameron Diaz.
The Rooster
The Coq Gaulois is the unofficial symbol of the French people because of the play on words of the Latin gallus meaning both 'rooster' and 'inhabitant of Gaul'. This proud barnyard bird decorated flags during the French Revolution and symbolised the resilience of the French Resistance in World War II. It can be seen on emblems, old coins, weathervanes and in shop and restaurant's names. France's national football team has worn shirts bearing a Gallic rooster for more than 100 years, as have their rugby union counterparts who gain superpower inspiration from this humble bird.
Discover quintessential France with Ultimate Driving Tours
Intrigued to visit France and discover some of these iconic French things for yourself? Our Provence & French Riviera Luxury Driving Holiday will take you through one of France's most renowned and beautiful regions in style behind the wheel of the latest supercar. Weave through legendary alpine passes, zoom along fast-paced autoroutes and meander along winding country backroads. Evenings will be spent in luxury boutique hotels with plenty of gastronomic experiences in exquisite and quintessentially Provençal restaurants. The excitement continues in Monte Carlo aboard our privately chartered superyacht for Formula 1's most glamorous race — the Monaco Grand Prix. Enjoy an all-inclusive premium hospitality package including gourmet catering, a cocktail and champagne bar, and live entertainment, elevated by the thrills and intensity of this prestigious race.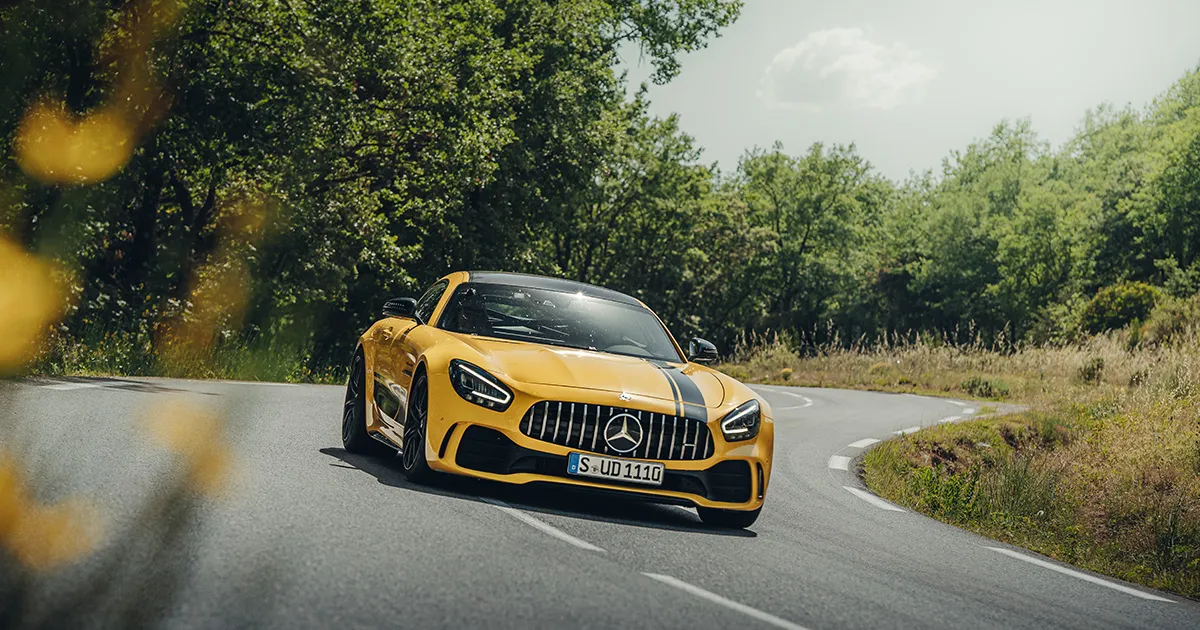 Image: Ultimate Driving Tours
Contact our friendly team for more advice about famous French things and how to discover them in the ultimate of style.
---
Share Article