Awards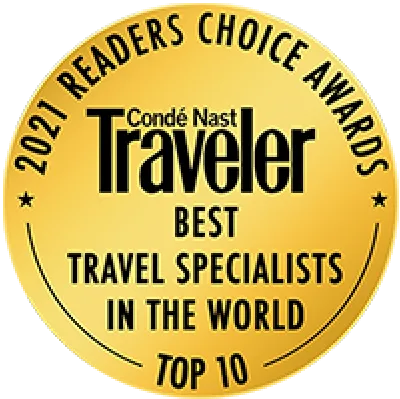 Best Travel Specialists in the World (Top 10)
2021 Readers Choice Awards - Condé Nast Traveler
The Conde Naste Readers' Choice Awards are the longest-running and most prestigious recognition of excellence in travel. More than 800,000 transatlantic readers submitted responses rating their travel experiences across the globe to provide a full snapshot about the best destinations and operators in the industry.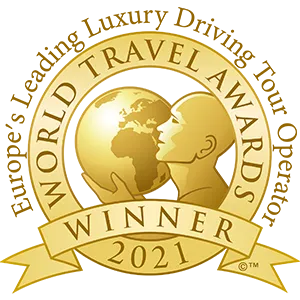 Europe's Leading Luxury Driving Tour Operator
2021 World Travel Awards
The World Travel Awards is one of the longest-running awards for the travel, tourism and hospitality industries. For almost three decades, it has been recognised globally as the ultimate hallmark of industry excellence, with over 2.3 million people voting on their preferred operators and providers.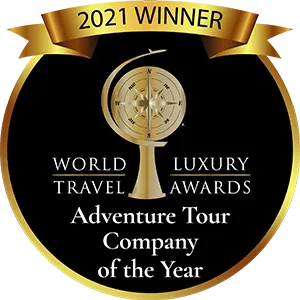 Adventure Tour Company of the Year
2021 World Luxury Travel Awards
Launched in 2019, the World Luxury Travel Awards offers international recognition for the most prestigious operators in the travel, tourism and hospitality industry. Voted for by guests, travellers and industry players alike, it is the pinnacle of achievement for the industry.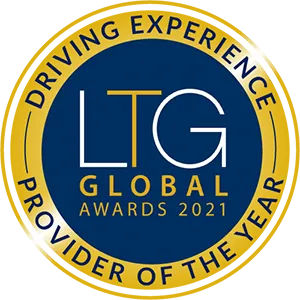 Driving Experience Provider of the Year
2021 LTG Global Awards
The Luxury Travel Guide is an exclusive resource for the affluent traveller. The LTG Awards recognise and celebrate excellence across all sectors of the high-end travel and tourism industry. The LTG team of experts have scoured the globe to identify everything from the very best hotels and airlines through to tour operators.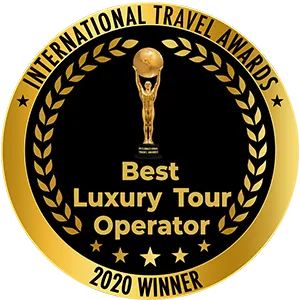 Best Luxury Tour Operator of the Year
2020 International Travel Awards
The International Travel Awards are a prestigious and globally recognised award which celebrates businesses within the travel, tourism, and hospitality niches for their efforts. This professionally and industry judged award ensures consumers can have confidence when choosing to book with recognised brands.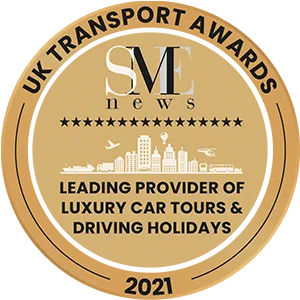 Leading Provider of Luxury Driving Holidays
2021 UK Transport Awards
SME News UK Transport Awards aims to reward a diverse range of individuals, firms and endeavours across the transport industries, sectors and markets. The awards are judged on merit by an expert panel and aim to celebrate the innovation and excellence of those who are most deserving.