Among Italy's spectacular regions, few shine more brightly than Tuscany.
With historic cities surrounded by gorgeous patchworks of olive groves, vineyards and tumbling farmland in the countryside, Tuscany has an enchanting quality that is often emulated elsewhere, but rarely matched.
And for lovers of luxury, the myriad of boutique hotels, spectacular stone castles, and secluded country villas make for a thrilling holiday itinerary that will delight even the most seasoned traveller.
As we visit Tuscany each year on our tours, we thought we'd share some of our absolute favourite spots. These are our picks for the most incredible luxury hotels, castles and villas in Tuscany.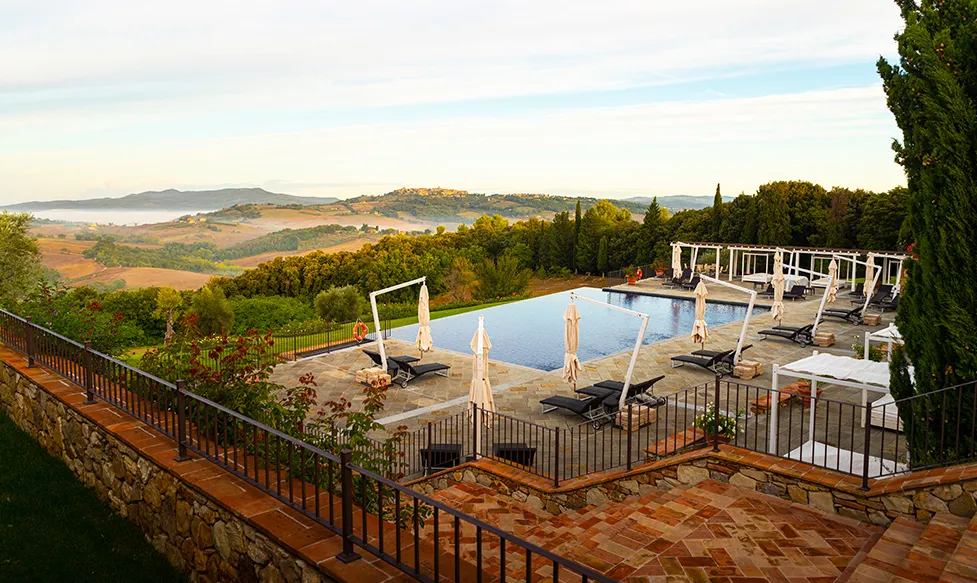 Luxury castles and rural hotels in the Tuscan countryside
The Tuscan countryside is dotted with private estates and converted castles, some of which are many thousands of years old; bastions of high luxury and comfort. They are stout buildings of brick and stone, nestled within expansive grounds dashed with cypress trees and rose beds. And there's a special kind of romance to these grand old 'casales', as they are known locally.
Over the years, Julie and myself have been lucky enough to explore many of the best Tuscan castles and luxury rural hotels, but a couple stand above the rest as exceptional in our eyes.
Castello di Casole
Castello di Casole is one the finest examples of Tuscany's castle hotels. This epic property has more than 4,200 acres of grounds, and 39 beautifully restored rooms.
It's grandiose, but with an effortless quality that only comes with a long history. This property dates back to the Bronze Age, and the castle itself is over 1,000 years old, first built in the 10th century.
The warm days and long evenings at Castello di Casole are always a highlight of our luxury holiday to Tuscany, where our guests get to try truffle hunting in the forest, and explore the far reaches of the grounds on bicycles—perhaps with a bottle of sangiovese tucked away to uncork and share at a secluded spot.
While it's only an hour's drive from the city of Florence, life at Castello di Casole couldn't feel further away from the hustle and bustle of the city.
It's one of those magical places where time slows to a crawl, and you get to savour every moment. Here, you get a feel for life as it really ought to be, but so rarely is these days. Without a doubt, one of Tuscany's finest luxury castle hotels.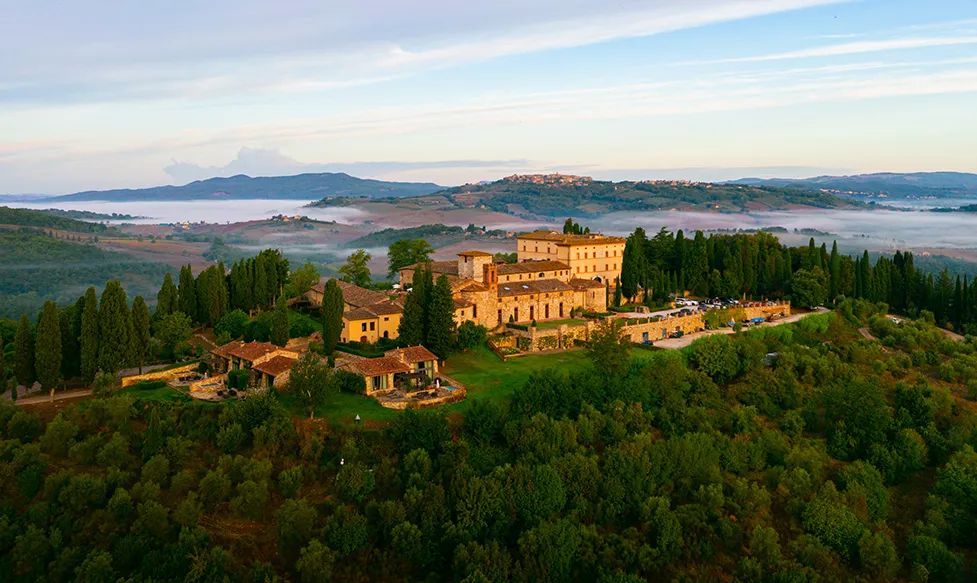 Borgo San Felice
Borgo San Felice isn't your ordinary luxury hotel. Or castle. In fact, it's an ancient hamlet, reinvented as a private estate where guests can get wonderfully lost among the community's many loggias, villas and laneways. It's an incredible place.
A sustainable innovation introduced in the 1980s, the 'albergo diffuso' (meaning 'scattered hotel') is an Italian concept that sought to reinvent medieval villages as luxury estates. And there's no better example of the concept than Borgo San Felice. The converted Etruscan villas with their traditional kitchens and opulent rooms give the perfect insight to life in a time now long gone—a life that was unhurried, relaxed, perfectly content.
But there are also plenty of modern comforts like the Botanic Spa with its cutting edge wellness facilities.
The Michelin-starred restaurant, Il Poggio Rosso, marries a classic timber and brick dining room to a suitably extensive wine list (it will be hard to look past a local bottle of Chianti Classico), and authentic cuisine sourced from the local territories by executive chef, Juan Quintero. Some vegetables are picked from the garden just minutes before serving for an unmatched freshness of flavour.
It's fitting that such a special place is the only Relais & Chateaux resort in the Chianti region.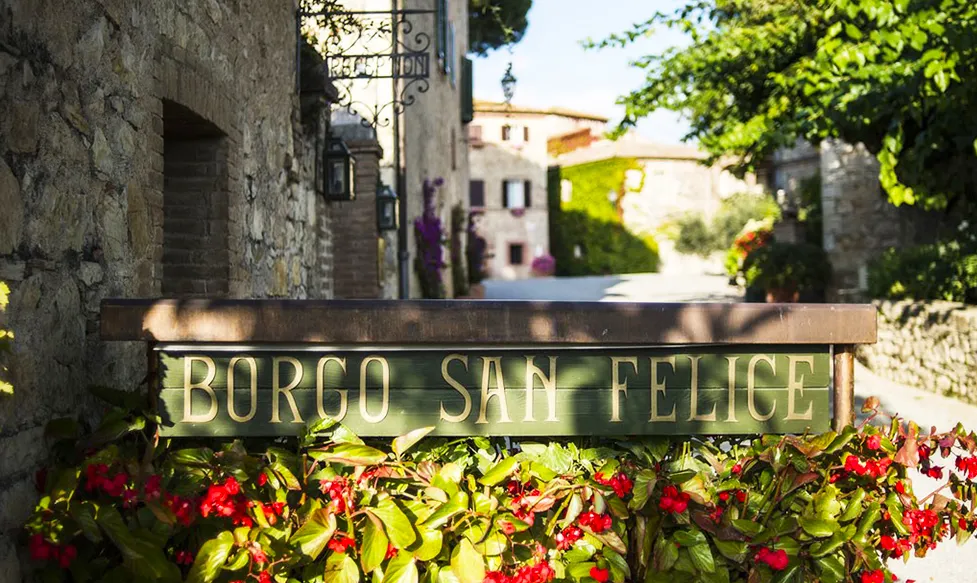 Luxury villa hotels in Tuscany
Whether in the cities or the rural areas, there's nothing more quintessentially Tuscan than the villa.
These historic homes can be found all over Tuscany, in cities, hamlets, towns, or the countryside. Many are more than 500 years old, with roots in the 14th and 15th centuries.
With their rugged and beautiful stone construction, distinctive bent clay roof tiles, and pastel-coloured detailing, the villas of Tuscany are ageless; they are as much a part of the landscape as the trees and gardens that surround them.
There are many beautiful luxury villa hotels in Tuscany, but having visited more than a few, there are a couple that Julie and I find ourselves returning to year after year with our tour guests. Here they are.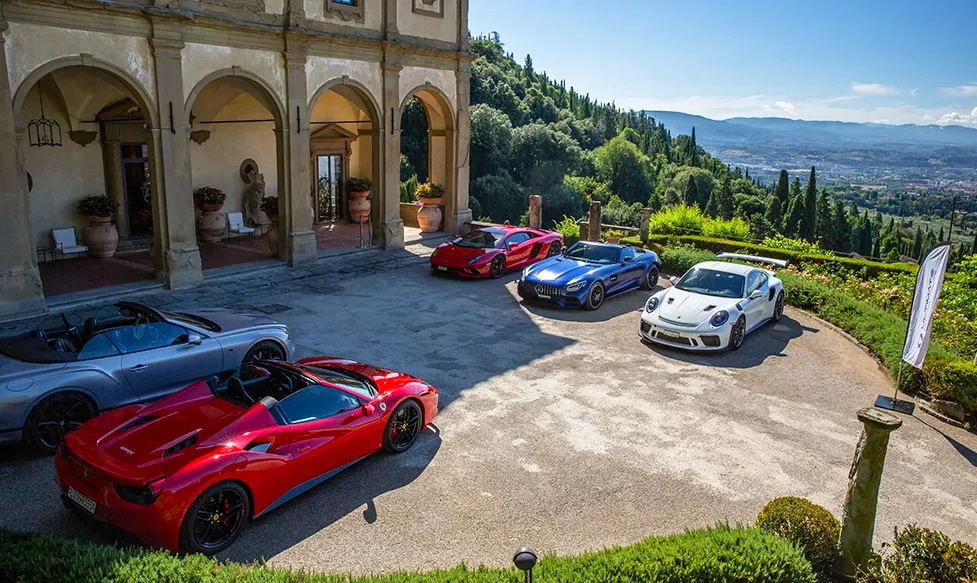 Il Salviatino, Florence
Il Salviatino impresses from the moment you pull into its driveway, in the Florentine hills overlooking the city. Its imposing stone staircase sits in the foreground, with the magnificent 14th-century stone villa behind.
The huge arched windows and cast stone balustrades give the building a real sense of occasion, and inside the rooms and suites carry on the theme with decadent fitouts adorned with leather furniture and Renaissance artworks.
It's the perfect place to while away your afternoons and evenings with a Negroni by the pool, or wander through the nearby park to spot the three pines planted by poet Ugo Ojetti back in 1911.
Guests on our luxury self-drive tour of Tuscany get to spend two nights at Il Salviatino, both before and after exploring the open roads of rural Tuscany in their chosen supercar from our fleet.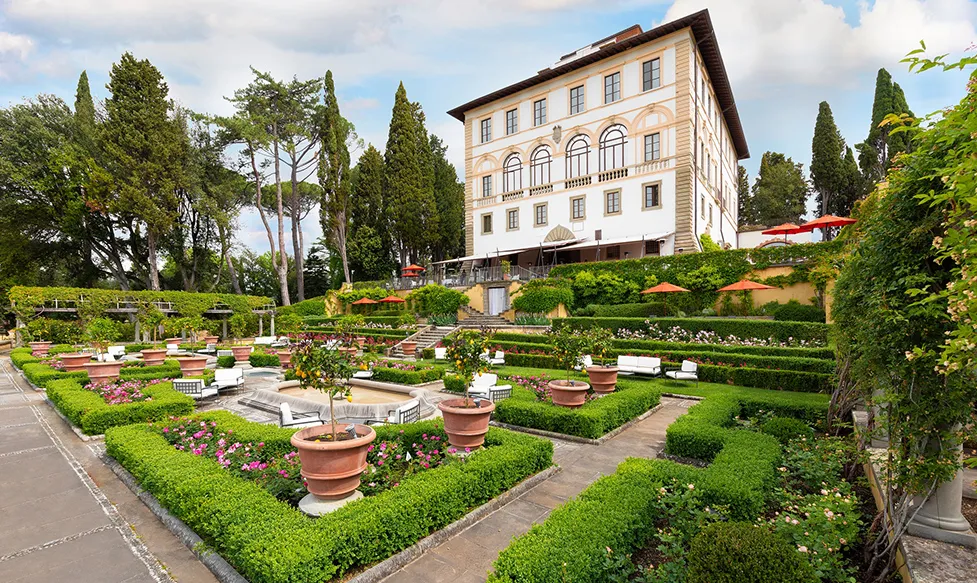 Villa La Massa
A little further afield lies another of our favourite Tuscan villas, Villa La Massa.
Sitting on the banks of the Arno River and surrounded by rolling green hills, the villa and its surrounding buildings are painted with warm colours that create an idyllic atmosphere, complemented by the lush flowerbeds and the cypresses as they wave gently to and fro by the river.
We love to stop for a night at Villa La Massa at the conclusion of our Taste of Tuscany supercar tour as it's so close to Florence (just a 15 minute drive), yet feels a world away. And as it's in the heart of the Chianti Classico region, it's the perfect place to sit down for a fantastic meal at Il Verrocchio to sample zero-kilometre produce from the gardens, and sip some of the best vintages from nearby vineyards.
A special bottle of Brunello di Montalcino paired to a dish featuring locally-sourced truffles is our recommendation for the perfect way to cap off any Tuscan adventure.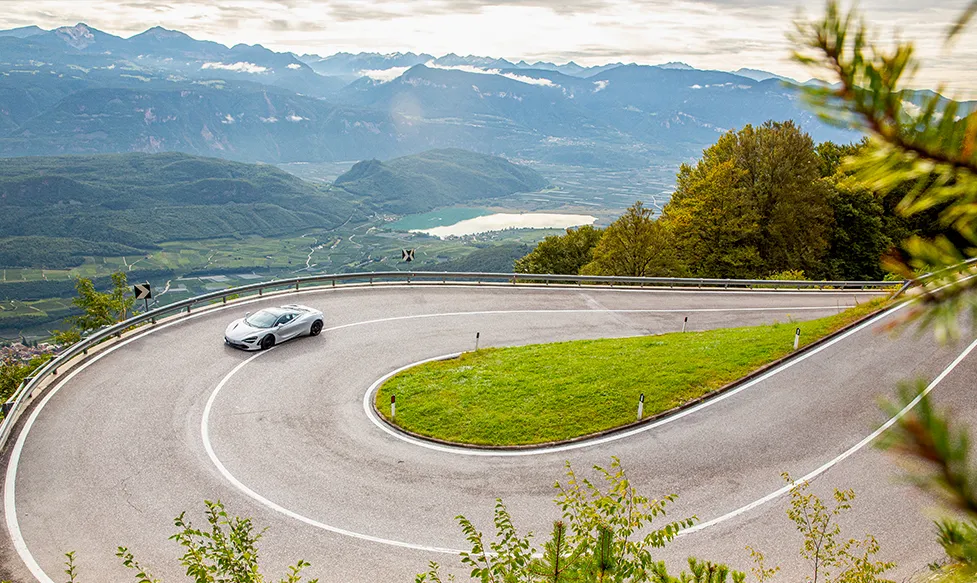 The best tour destinations in Tuscany
While Tuscany is perhaps best known for its rural areas, the towns and cities of Tuscany certainly do not disappoint. Rich with history and brimming with culture, they are places where modernity meets heritage.
From the Florentine laneways and markets, to walled townships in the country hills, here are some of the best places to visit on your Tuscany tour.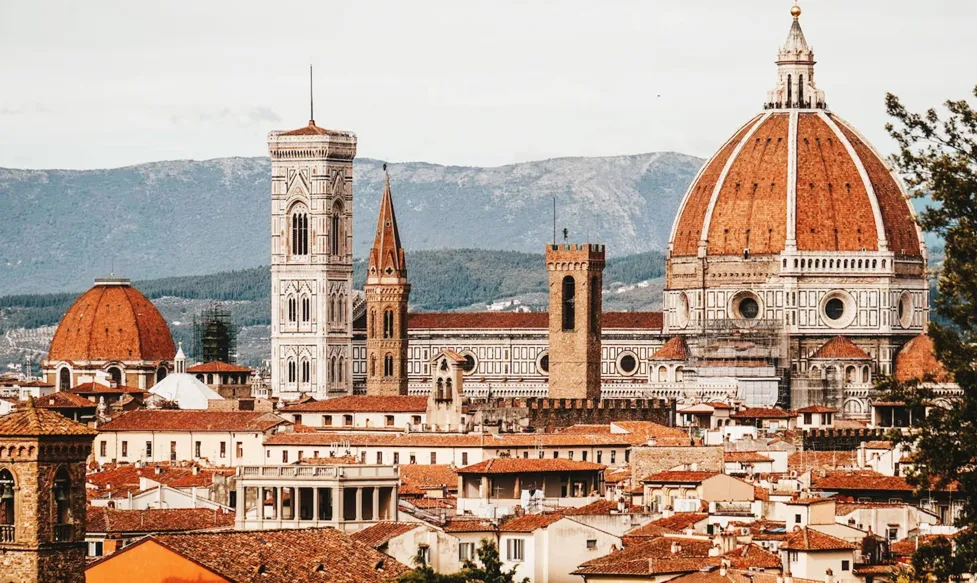 Florence
The Tuscan capital city, Florence is one of the world's most wonderful places to explore. A place of rare beauty, with great significance in art, architecture, and political history. The best way to discover Florence is with a local guide—their knowledge really elevates the experience, and they can show you all the best spots. From the chic ateliers hidden away on tiny backstreets, to the gorgeous Renaissance architecture of Old Town, and the Mercato Centrale—the food and wine lover's paradise. We offer our guests an immersive tour as part of our Taste of Tuscany tour each year.
San Gimignano
A beautiful medieval township, encircled by ancient walls, and sitting atop a hill, San Gimignano is a slice of bucolic paradise. It's a UNESCO World Heritage Site, and always one of the most talked about stops on our Taste of Tuscany Tour. It's a mesmerising place that compels you to stay a little while longer to wander through its ancient streets.
Casole d'Elsa
Casole d'Elsa is all charm; you're enchanted by it as soon as you see its intimate town square adorned with olive trees and flanked by red brick buildings. It's the sort of Tuscan village that you might daydream about. Known for its local artisans, the small town is packed with interesting art and sculptures to see. And of course you'd need to stop for lunch at a local pizzeria, perhaps with fresh gelato to follow.
Siena
The small city of Siena is a must-see on any Tuscan tour. It's a place to lose track of time as you wander through the Piazza del Campo in the sun, or see the breathtaking marble loggias of the Duomo of Santa Maria Assunta. As with many places in Tuscany, the architecture is beautifully preserved despite its great age; many buildings are 700 years old or more and have lost none of their majesty—a testament to the quality of craftsmanship.
Final Thoughts
Would you like to explore Tuscany on a small group driving tour or luxurious self drive holiday?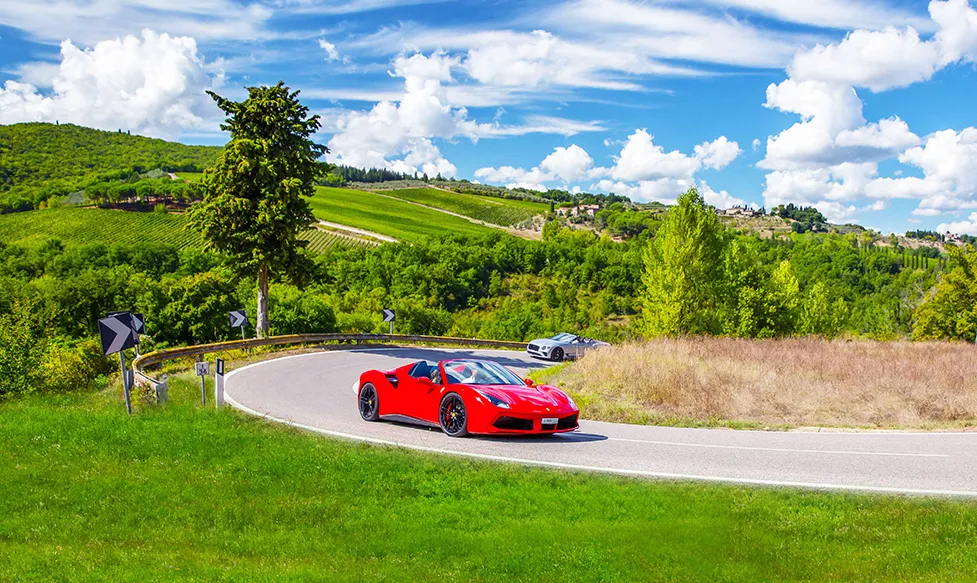 Join one of our tours to discover Florence and explore the Tuscan countryside from the hand stitched Italian leather seats of a Ferrari or Lamborghini—or choose to drive something different, yet equally exotic. The choice will be yours.
Enquire today to reserve your place.
---
Share Article