Set to a backdrop of glitz and glamour, and with the latest ever lights-out time for an F1 race, the inaugural Las Vegas Grand Prix is already shaping up to be one of the highlights of the 2023 calendar.
Dubbed 'The Circuit That Never Sleeps', Las Vegas will be one of three races held in the United States next year, alongside the legendary US Grand Prix in Austin and alluring Miami Grand Prix.
But exactly where is the Las Vegas Grand Prix held? What does the Las Vegas F1 circuit look like? And what kind of speeds will we see? Our Las Vegas Grand Prix Guide will run you through everything you need to know about this exhilarating event.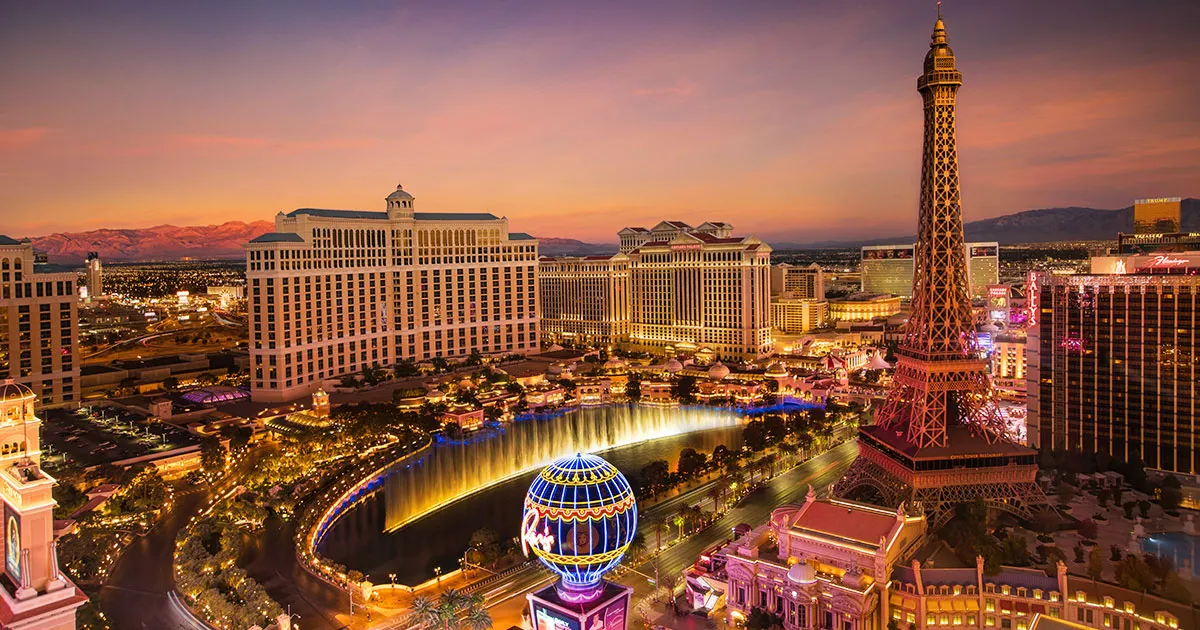 Image: Stephen Leonardi on Unsplash
Where is the 2023 Las Vegas Grand Prix being held?
Next November, the streets of the City of Lights will be converted into an exhilarating F1 circuit. The race will be held in the centre of Las Vegas, incorporating the world-famous casinos and luxury hotels both on and off the iconic Strip. You can expect to see familiar faces such as:
The Bellagio (and it's magnificent fountains)
Caesars Palace
Paris
MGM Grand
The Venetian
The Mirage
Mandalay Bay
Flamingo
MSG Sphere (to be completed in 2023)
When will the 2023 Las Vegas Grand Prix take place? Dates, details and race information
After a bit of a wait, the organisers have confirmed that the Las Vegas Grand Prix will take place on Saturday, 18 November 2023, with the night race starting at 10 pm local time (PST).
Let's put that into context for F1 fans across the globe:
United States East Coast (ET): Race starts at 1 am on Sunday, 19 November
United Kingdom (GMT): Race starts at 6 am on Sunday, 19 November
Australia (AEDT): Race starts at 5 pm on Sunday, 19 November
Despite being in the middle of the Mojave Desert in Nevada, the city of Las Vegas is still subject to cold spells during November. You can expect dry weather and clear skies, with temperatures of around 5°C at night. If you are attending the live event, you will want to wrap up warm.
When was the Grand Prix last held in Las Vegas?
Interestingly, Formula 1 has visited Vegas a couple of times before. Between 1981 and 1984, the Caesars Palace Grand Prix was held in what was essentially the car park of the illustrious luxury hotel. The race took place four times, but only the first two races were part of the Formula 1 World Championship (the latter two were part of the now-obsolete CART series).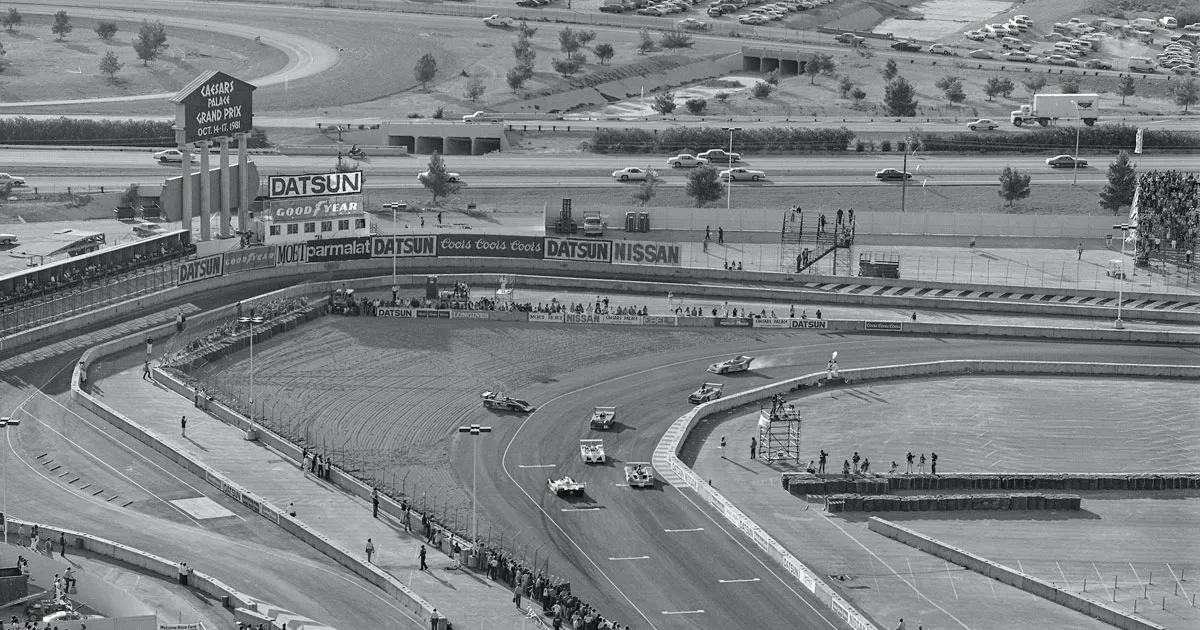 Image: fox5vegas.com
Las Vegas F1 circuit information
So, what does the Las Vegas F1 circuit have in store? The official F1 announcement has provided a couple of key details that make this neon-lit street race a mouth-watering prospect.
Being a street circuit with several high-speed corners and a chicane section, this GP will certainly demand its share of precision. However, unlike other street circuits, such as the Monaco GP, speed is very important.
In fact, with a signature straight running at nearly 2km (1.2 miles) along the Strip, we can expect top speeds to hit around 342km/h (212mph).
Key Stats of the Las Vegas F1 circuit:
Laps: 50
Length: 6.12 kms (3.8 miles)
Top speeds: ~342 km/h (~212 mph)
Corners: 17
Straights: 3
DRS zones: 2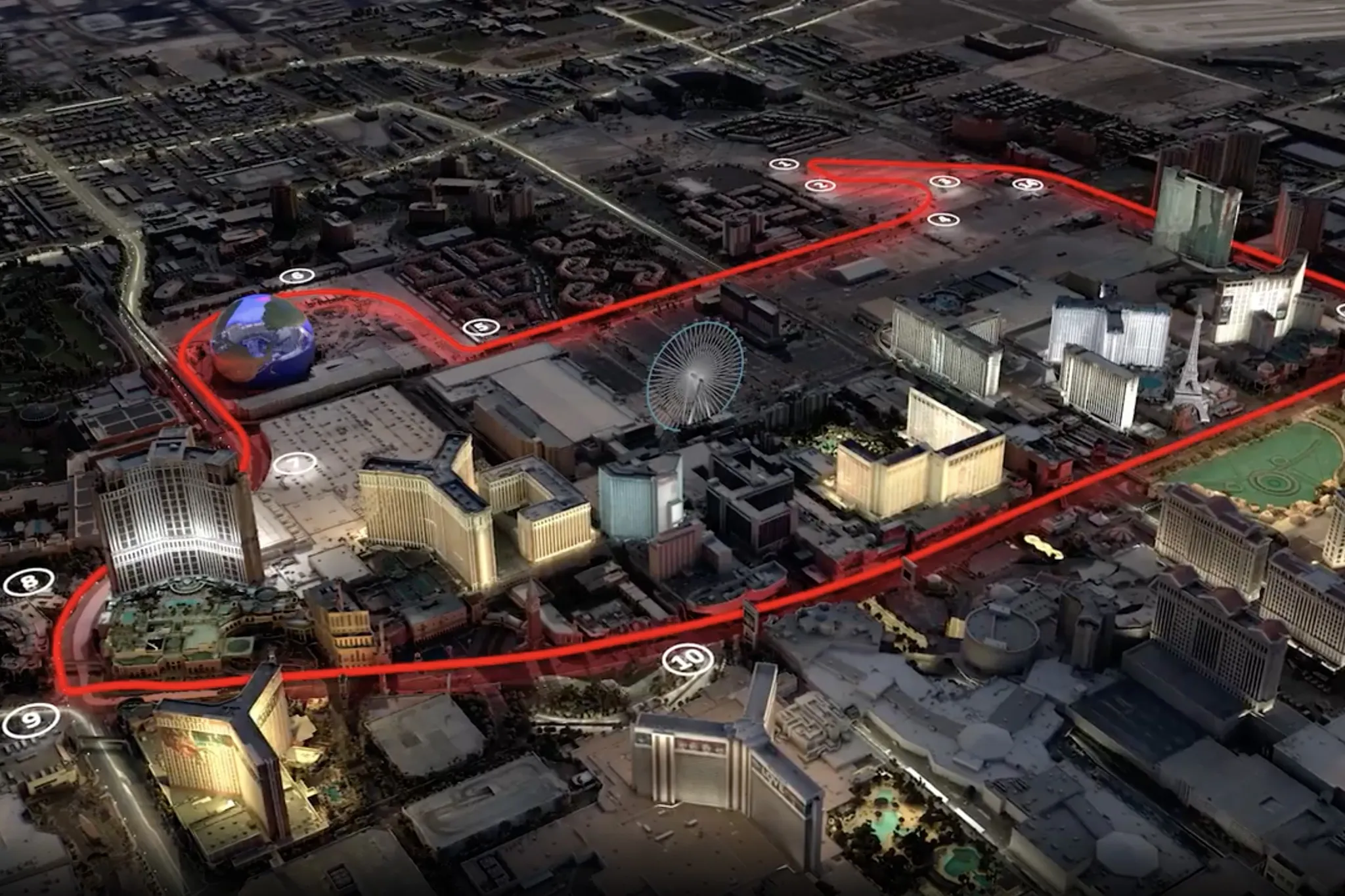 Image: formula1.com
How to attend the 2023 F1 Las Vegas Grand Prix
With a truly unique setting and a spotlight on speed, the Las Vegas Grand Prix is turning out to be a must-see race.
At Ultimate Driving Tours, we have put together a luxury hospitality package for the Las Vegas Grand Prix, where every detail is taken care of. This unmissable experience includes trackside suites, stunning views of the race, hospitality, entertainment, and catering. There's no better way to be a part of this inaugural event. Viva Las Vegas!
Discover more F1 guides
If the Las Vegas Grand Prix has whetted your appetite for an American adventure, you may want to check out the other two F1 races held in the USA next year. Read our Ultimate Guide to the USA Grand Prix and our Ultimate Guide to the Miami Grand Prix for more.
Before we know it, November 2023 and the Las Vegas GP will be here – and we can't wait. In the meantime, check back for regular updates as more details are announced.
---
Share Article