Want to visit one of the most beautiful places in France? And find out why champagne inspires so many great quotes? So do we! We love travelling via Champagne and experiencing the best producers and vintages this region has to offer.
Given the political chaos that has been going on in Britain for the last few years, it's good to discover the country has had at least one leader with his head screwed on.
Apparently Winston Churchill called his colleagues into line during the war years with a comment that shows he had his priorities in order: "Remember, gentlemen, it's not just France we are fighting for, it's champagne!"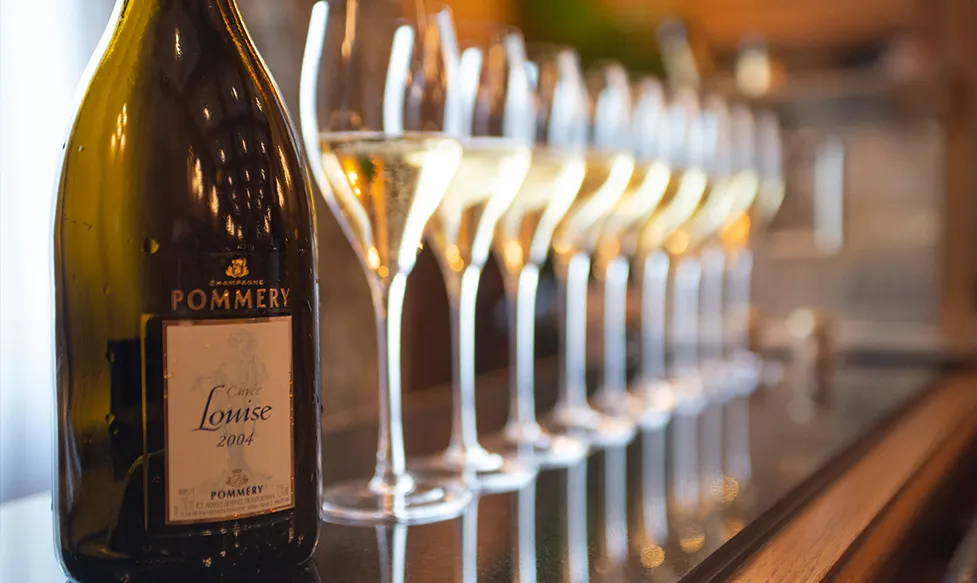 Wise words indeed and thankfully heeded, so the whole world can enjoy champagne – and the region it hales from – forever more.
Some years before him, and on the French side of the Channel, another statesman espoused what an important role 'bubbles' have in life. That was Napoleon Bonaparte who declared "I drink champagne when I win, to celebrate… and I drink champagne when I lose, to console myself."
And in case Bonaparte's words don't ring true enough, we're also strong supporters of American 'Jazz Age' fiction writer F Scott Fitzgerald who declared that 'too much of anything is bad, but too much champagne is just right'.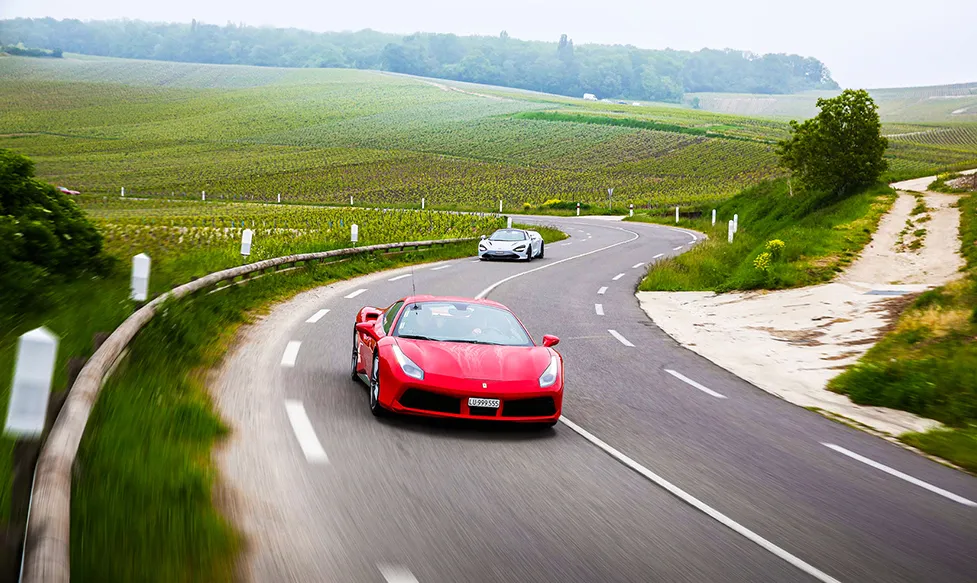 At Ultimate Driving Tours, we have a similar take on life, so it won't surprise you to learn that getting to know more about champagne, and the Champagne district, has been a priority for us.
The result of that quest for knowledge is our Beautiful Cars and Michelin Stars tour, which takes us into the heart of the Champagne region. And what better place to stay, than a hotel aptly named Royal Champagne.
Once a coach stop (Napoleon stayed here several times, as did Charles X on his way to Reims for his coronation), only two walls of the original building have been retained since the site was bought in 2014 and subjected to four years of building and development.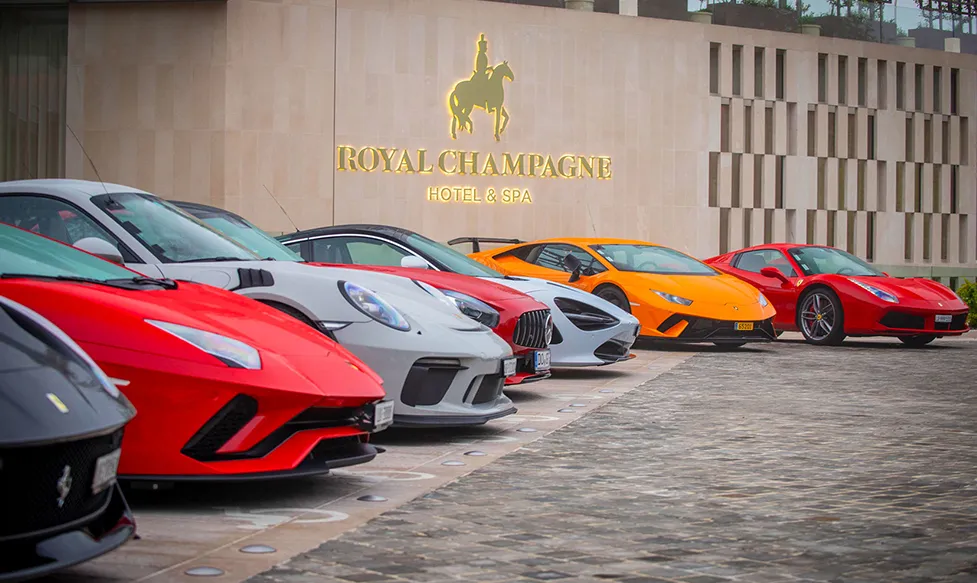 Opened in July 2018, the Royal Champagne Hotel and Spa – to give it its correct name – sits midway between Reims and Épernay, overlooking the Moët & Chandon vineyards.
In the short time it has been opened, it has notched up a number of prestigious awards, including winning Conde Nast's Traveller magazine's Readers Choice Award for Best Hotel in France.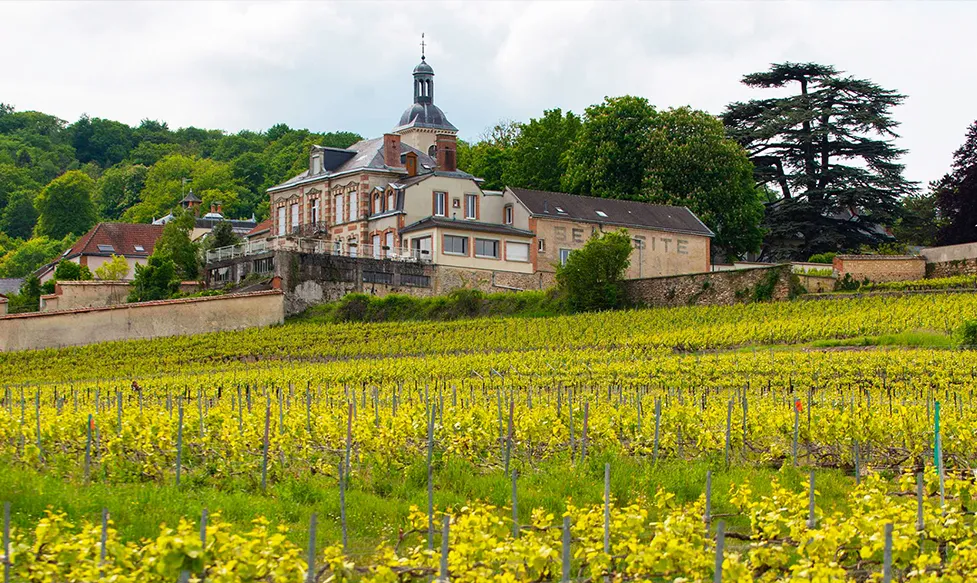 We love it because all the rooms overlook the vineyards – of course! In fact, if you take a swim in the infinity pool overlooking the vines, you are gazing onto the Marne Valley where Benedictine monk Dom Pérignon (1638–1715) lived and worked. He was born in the nearby village of Hautvillers and is buried in the abbey there.
Aside from being a monk, he was also the cellar master at the abbey, and pioneered a number of winemaking techniques including blending different grape varieties to improve the quality of the wine.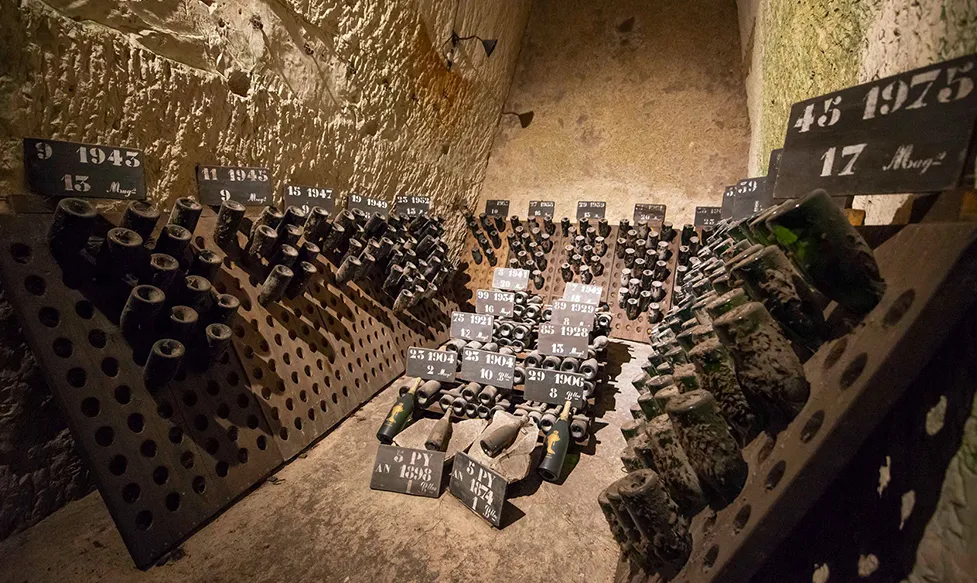 We particularly owe him a debt of gratitude for his work with champagne. Among his achievements was the decision to use cork rather than wood (fastened to the bottle with hemp string), to keep the bubbles where they were needed, and pioneering the use of thicker glass for the bottles that were prone to explode back in his day.
In effect, he was the creator of the sparkling wine we pay homage to on the Beautiful Cars and Michelin Stars tour. He was asked to fix a 'problem' in 1693 when some still wine was discovered to have unexpected bubbles in it. As part of the quality control process, he tried the 'faulty' wine and is alleged to have said "Come quickly, I am tasting the stars." Seems an accurate description to me – and we give you plenty of opportunities to see if he was right!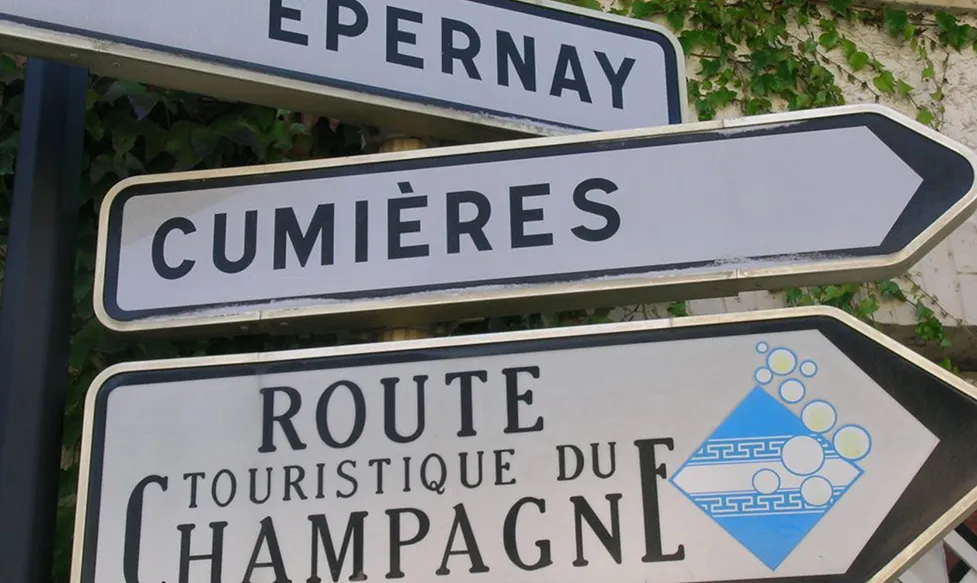 There are more than 2000 wine producers in the area, with Mumm, Pommery, Dom Pérignon and Moët & Chandon (the largest producer in the region) among the recognisable names. The hotel stocks around 200 varieties, including Gosset, which is the oldest champagne house in the region, through to some of the smaller boutique operators.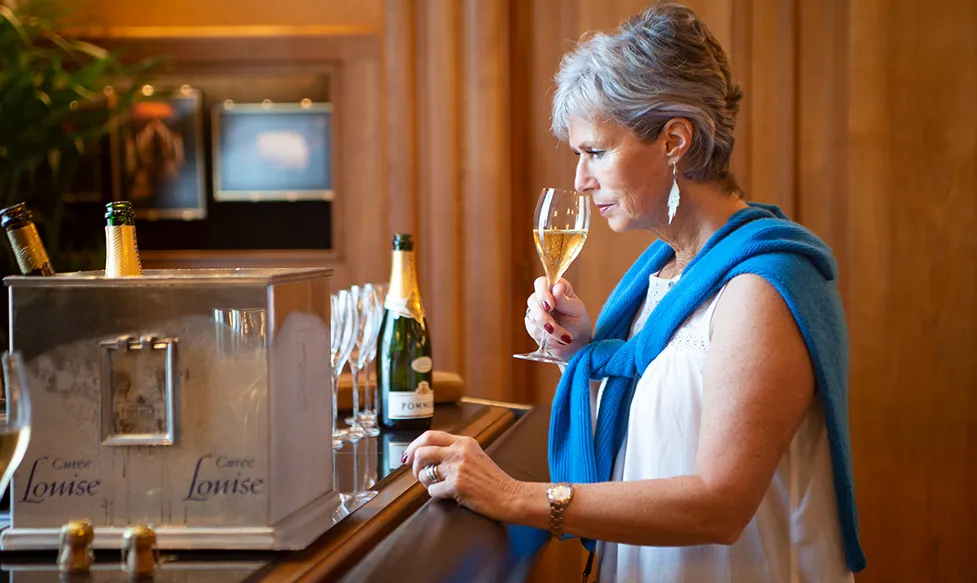 You will find Royal Champagne Hotel has a real connection to its location; every aspect of the design is a celebration of what this region is all about. Even the interior designer has connections – she's a member of the Taittinger family. But it's not all about the grapes, which are represented inside and out.
In a nod to the building's heritage as a staging post, you will also find horses immortalised in the décor.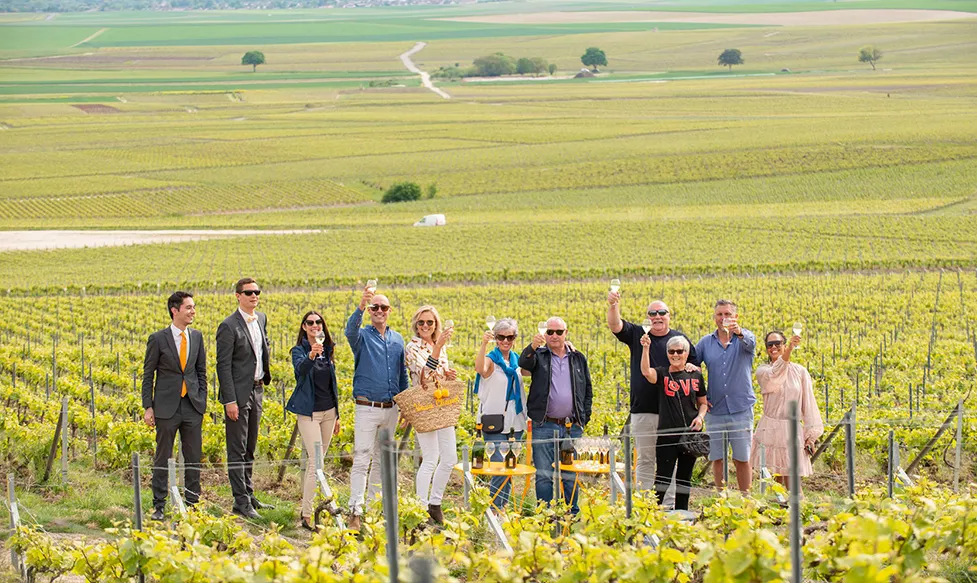 You have probably gathered by now that apart from giving you the chance to drive some wonderful cars on some great roads, and eat incredible food, our Beautiful Cars and Michelin Stars tour is designed to provide a very special experience of champagne – the famous region and its equally famous beverage. So why not join us?
---
Share Article