Attending the illustrious Goodwood Festival of Speed is a bucket-list experience for any motoring enthusiast – and today we take you on an intimate tour in our Goodwood Festival of Speed guide.
Taking place in southern England every summer, Goodwood's Festival of Speed is one of the world's greatest celebrations of motorsport and car culture, complete with exclusive garden parties, priceless supercars, and one of the most famous racetracks on the planet.
In 2023, the legendary circuit celebrates 75 years of action – and we can't wait!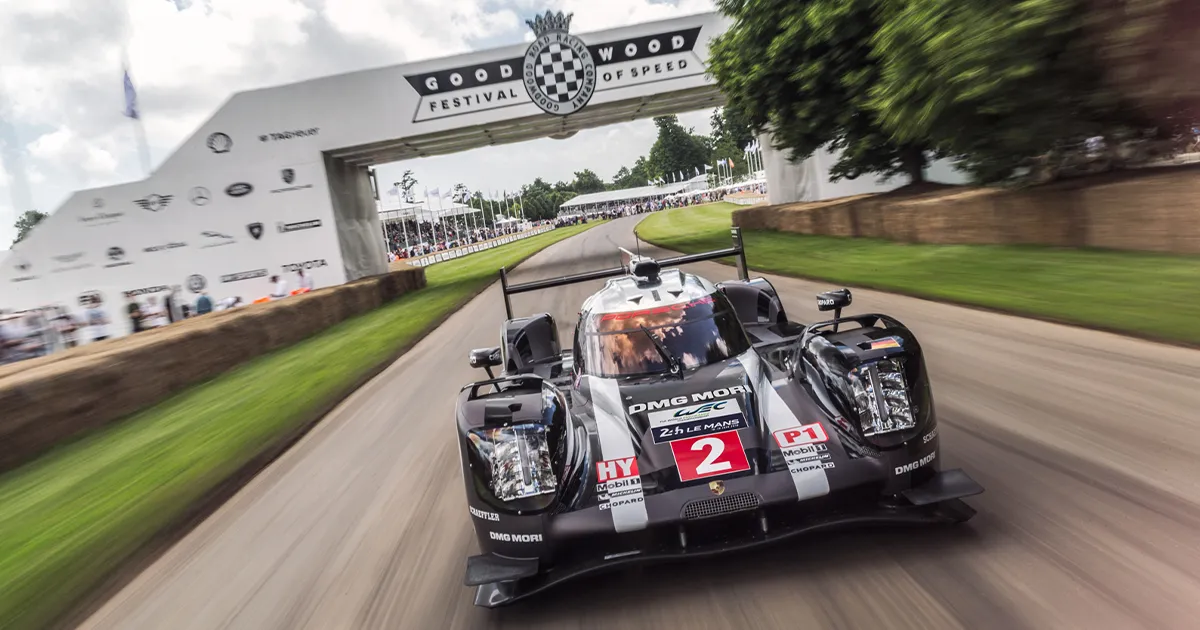 Image: Ultimate Driving Tours
What is Goodwood?
Goodwood is a grand estate located in the verdant English countryside and the Festival of Speed is its annual celebration of motoring. Widely regarded as one of the world's greatest motorsport festivals, the FoS is a weekend of non-stop horsepower, automotive masterpieces, glamour and socialising.
It's also the place to rub shoulders with some of the biggest names, from motoring legends such as Nigel Mansell and Lewis Hamilton to Hollywood A-listers like Tom Cruise, who all come to indulge in this motoring dreamland.
But celebrities take a backseat at Goodwood – it's undoubtedly the cars that steal the show. Each year, the world's finest high-performance motor vehicles are on display, allowing you to get up close and personal to your favourite supercars and bikes.
Even more remarkable is that many of these will take to the track to measure up against Goodwood Hill – a world-famous 1.16-mile hillclimb that has come to define this legendary motoring event.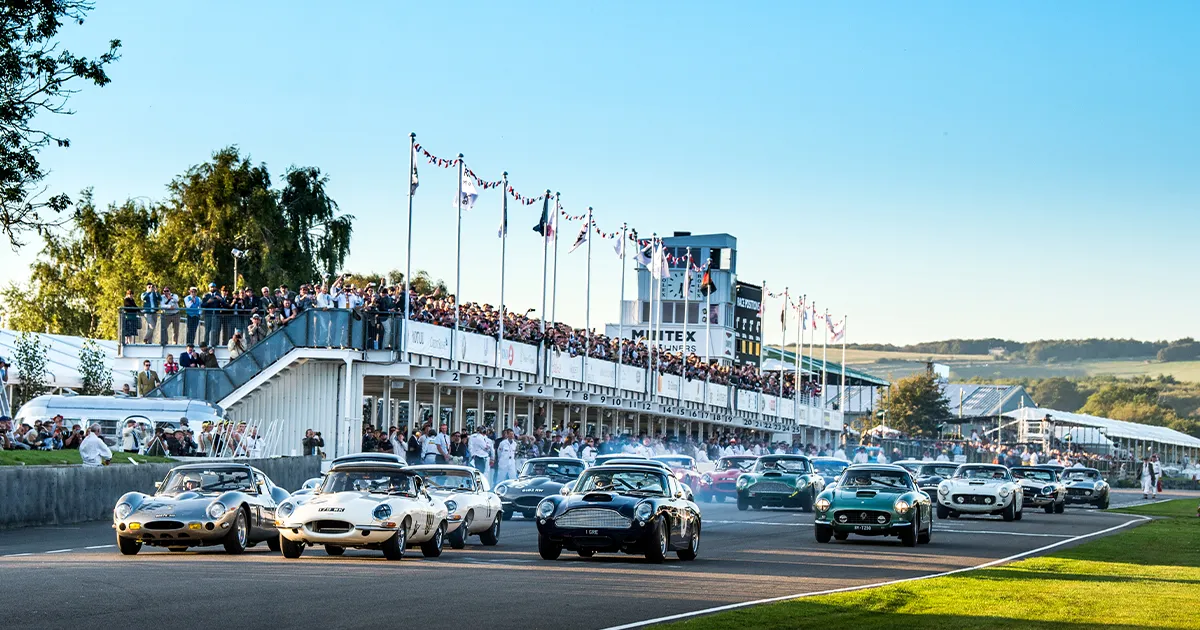 Image: Goodwood Festival of Speed
When is Goodwood Festival of Speed 2023?
The 30th edition of the Goodwood Festival of Speed takes place from Thursday 13 to Sunday 16 July 2023. Join us for our legendary Goodwood hospitality package and celebrate the weekend in true style.
What's new at Goodwood 75?
If a visit to Goodwood has ever tempted you, then this is the year to do it. In 2023, the Goodwood Motor Circuit will celebrate 75 years since opening, with the festival marking its 30th year – and there's plenty planned to commemorate the momentous occasion.
The headline feature, as always, is the iconic Sunday hillclimb. Goodwood 75 will be showcasing a hillclimb batch of cars and bikes from the last 75 years; from the Racing Years of the late 1940s right up to modern 21st century supercars.
You will also have the opportunity to enjoy the global debuts of some of the world's latest supercars, while admiring some of the rarest cars ever made on the Cartier Style et Luxe lawn.
The weekend also gives you the opportunity to meet current F1 drivers and cars in the festival's F1 Pit Lane, immerse yourself in cutting-edge tech exhibitions in the Future Lab, and watch off-road, rally and air displays in the Action Zone.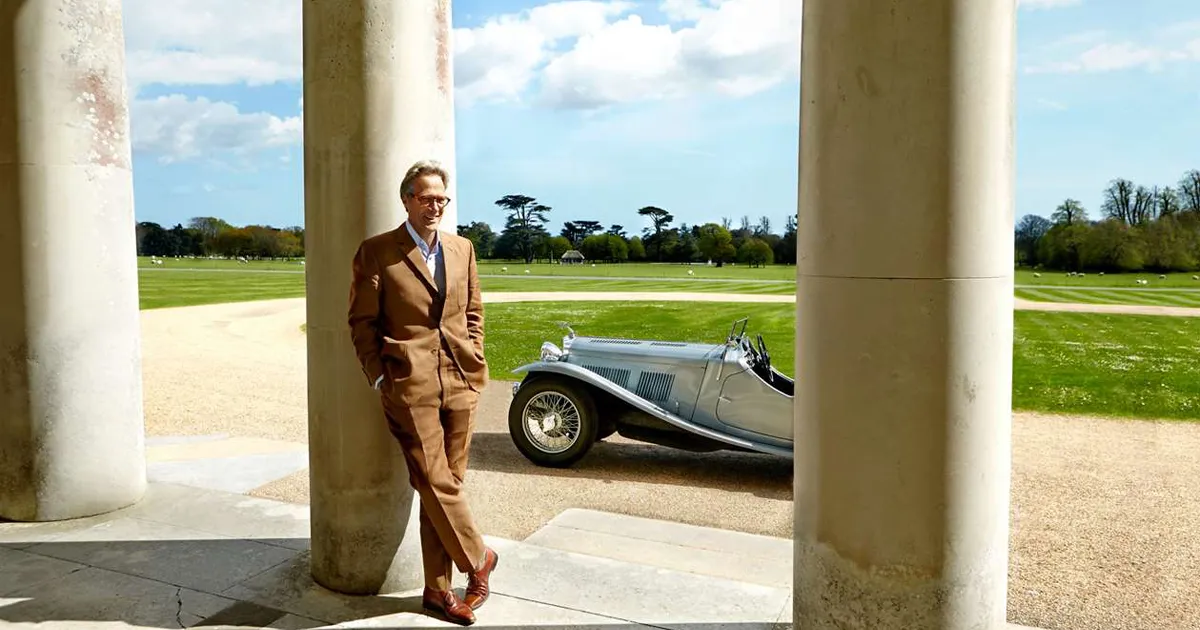 Image: Goodwood Festival of Speed
Who owns Goodwood?
The 12,000-acre Goodwood Estate currently belongs to Charles Gordon-Lennox, the 11th Duke of Richmond. After a highly successful career as a photographer in London, the Duke took over from his father and predecessor in 1994, and is considered the founder of Goodwood's Festival of Speed.
When was the first Goodwood Festival of Speed?
The Festival of Speed began in 1993, yet its origins stretch back to 1936. This is when the then Duke of Richmond hosted a hill climb for Lancia Car Club on the grounds of the Goodwood House, setting the scene for the Goodwood we know and love today.
Fast forward to June 1993 and, building on events of the previous half century, the current Duke launched the first official Goodwood Festival of Speed. 
This rudimentary festival attracted 25,000 people and was declared a resounding success. Since then, the festival has become bigger, better and more prestigious with each passing year.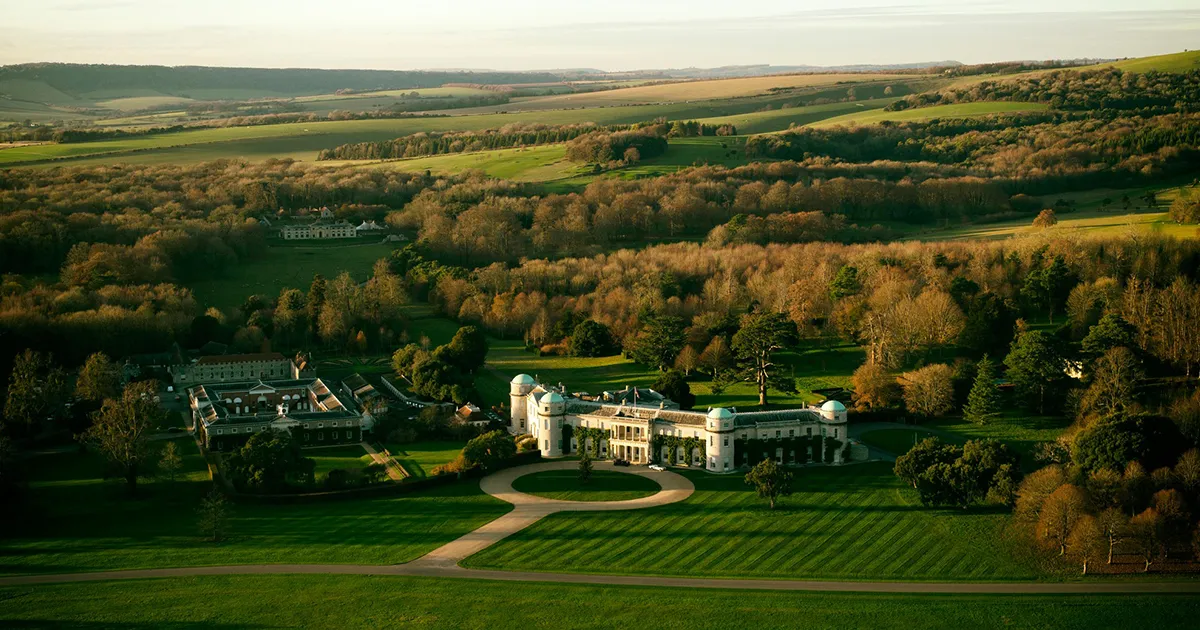 Image: Goodwood Festival of Speed
Where is Goodwood Festival of Speed?
The Festival of Speed is situated in the heart of rural West Sussex, at the aforementioned Goodwood Estate. In addition to the festival, the estate also plays host to the exciting Goodwood Revival and Glorious Goodwood events each year.
How to get to Goodwood
With more than 200,000 guests attending over the four days, the roads around Goodwood understandably become very busy. Luckily, the organisers have helped ease this by carefully planning the road network to allow traffic to flow.
If you are arriving by car, it's advised that you do not follow a sat nav system. Instead, follow Goodwood's parking guide to avoid ending up in the wrong parking area.
Of course, if sitting in traffic isn't your cup of tea, you can always join us on a chartered helicopter flight to and from the festival, enjoying bird's-eye views of the lush English countryside at the same time.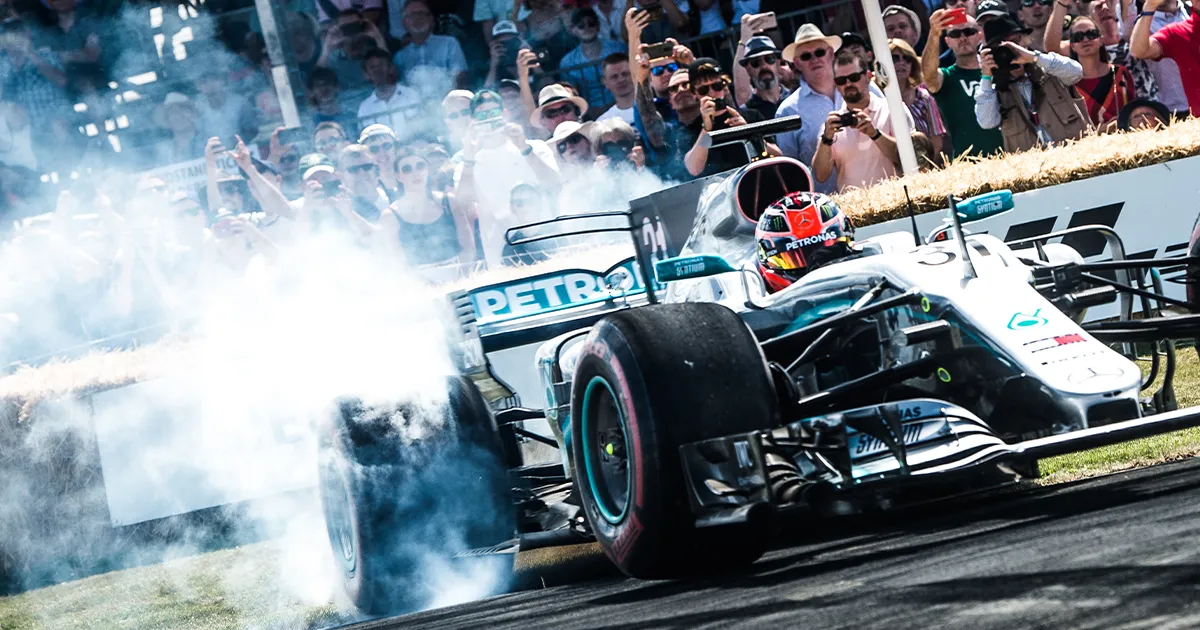 Image: Goodwood Festival of Speed
What's the best day to go to Goodwood Festival of Speed?
With so much on the timetable, it can be a little tricky to decide where to be and what to prioritise over the four-day festival.
Truth be told, any day at Goodwood is a pleasure, yet Saturday and Sunday are considered the best days to visit for several reasons.
Firstly, Saturday is when you can enjoy the festivities of the lively Library Lawn Garden Party, which is an exclusive soirée in the Duke & Duchess' private garden. 
Then Sunday is when we get to see the legendary Sunday Shootout – a timed assault on the infamous hillclimb designed to crown one true champion. With us, you can enjoy watching the action unfold from the Clark Pavilion, situated on the most dramatic corner of the course and including full hospitality with a premium open bar.
The two weekend days are also when most celebrities and motoring stars make their appearances, which only adds to the excitement.
What to wear to Goodwood Festival of Speed
Goodwood is a relatively relaxed event, although if you are planning to spectate from any of the hospitality suites, smart casual attire is required. While the event will be held in summer, English weather is notoriously unpredictable, so pack a rain jacket just in case the heavens open.
Goodwood style tips for men
Typically, the dress code for men entails trousers, a collared shirt and a jacket. Although the days of full-piece suits at Goodwood are largely over, we recommend smart casual with a modern twist. Anticipate the weather showing its best with your shirt choice – try a bold look and really make a statement.
Goodwood style tips for women
You can't go wrong with a stylish summer dress and hat (you know, the one you keep meaning to wear but never seem to have the perfect occasion for). Linen trousers are also very in and a nice alternative if you're not in the mood for a dress or skirt. Otherwise, we recommend opting for comfort and wearing flat shoes – there's so much to see at Goodwood, and walking a fair distance is often the best way to do it.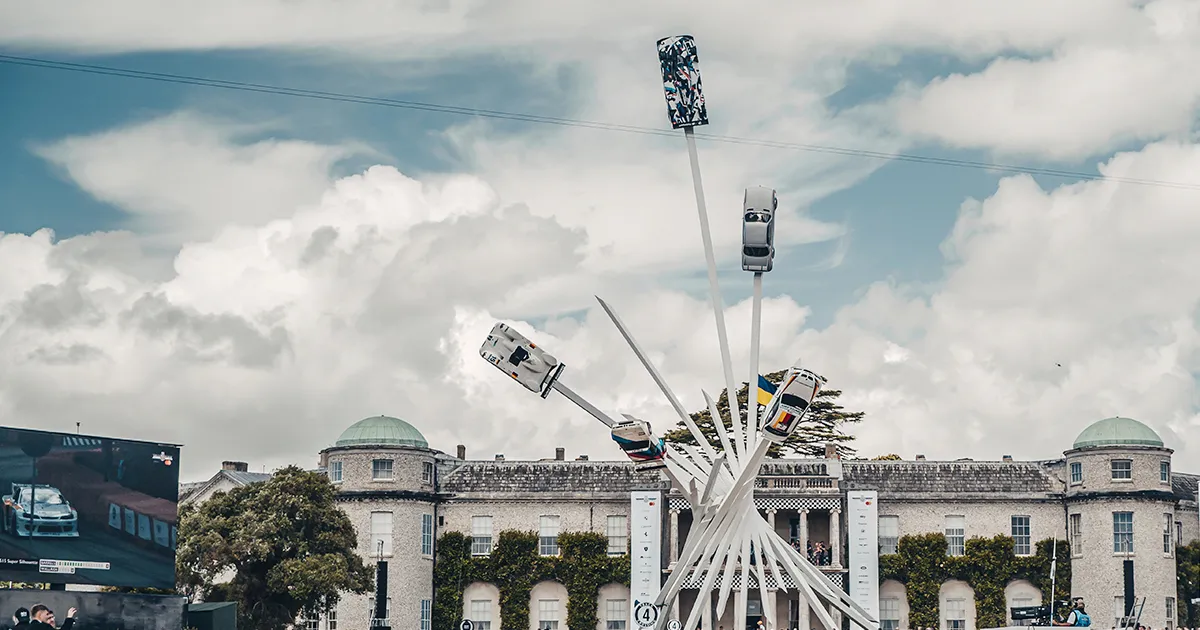 Image: Goodwood Festival of Speed
Final thoughts
If you love motoring, then a weekend at Goodwood's Festival of Speed could be the highlight of your year. Join us this July to make the most of this memorable event with VIP access, unrivalled views, and great company. Discover more about our 2023 Goodwood Festival of Speed hospitality package today.
---
Share Article