Each year, one of the world's greatest celebrations of motorsport and car culture takes place in the UK.
Held in the beautiful parkland surrounding Goodwood House, the Festival of Speed is motorsport's ultimate summer garden party, an intoxicating celebration of the world's most glamorous sport.
Nowhere else will you get so close to the cars and bikes as they blast up the Hillclimb track; nowhere else will you enjoy such unrestricted access to the machines and the drivers who made them famous.
A sell-out event each year, the Festival of Speed is a must-see bucket-list experience for any motoring enthusiast, and we're here to give you the ultimate Goodwood Festival of Speed Guide.
For those of you who are unfamiliar with the Festival of Speed, here's some fun history for you! It all began one weekend almost three decades ago, the 19-20 of June 1993, to be exact, and has since become a motorsport staple. At this time, the Festival's founder, Lord Charles March, established the 1.16 mile hillclimb as the ultimate platform for comparing automotive performance, creating an experience that has only grown in popularity and prominence since.
Few know, however, this iconic event has roots that reach back even further than the official Festival of Speed, to a hillclimb event organised for the Lancia Car Club by the 9th Duke of Richmond, Freddie March, in 1936.
From classic sports cars to the latest Formula 1 machines, Le Mans winners to drag racers and supercars to vintage bikes, you'd be hard-pressed to see and experience up-close such a vast array of machines anywhere else in the world. Cars aside, the weekend is also spent rubbing shoulders with famous faces and racing legends, witnessing the latest and greatest supercars make their debut and, of course, taking in the thrilling hillclimb action in total luxury for a weekend like no other.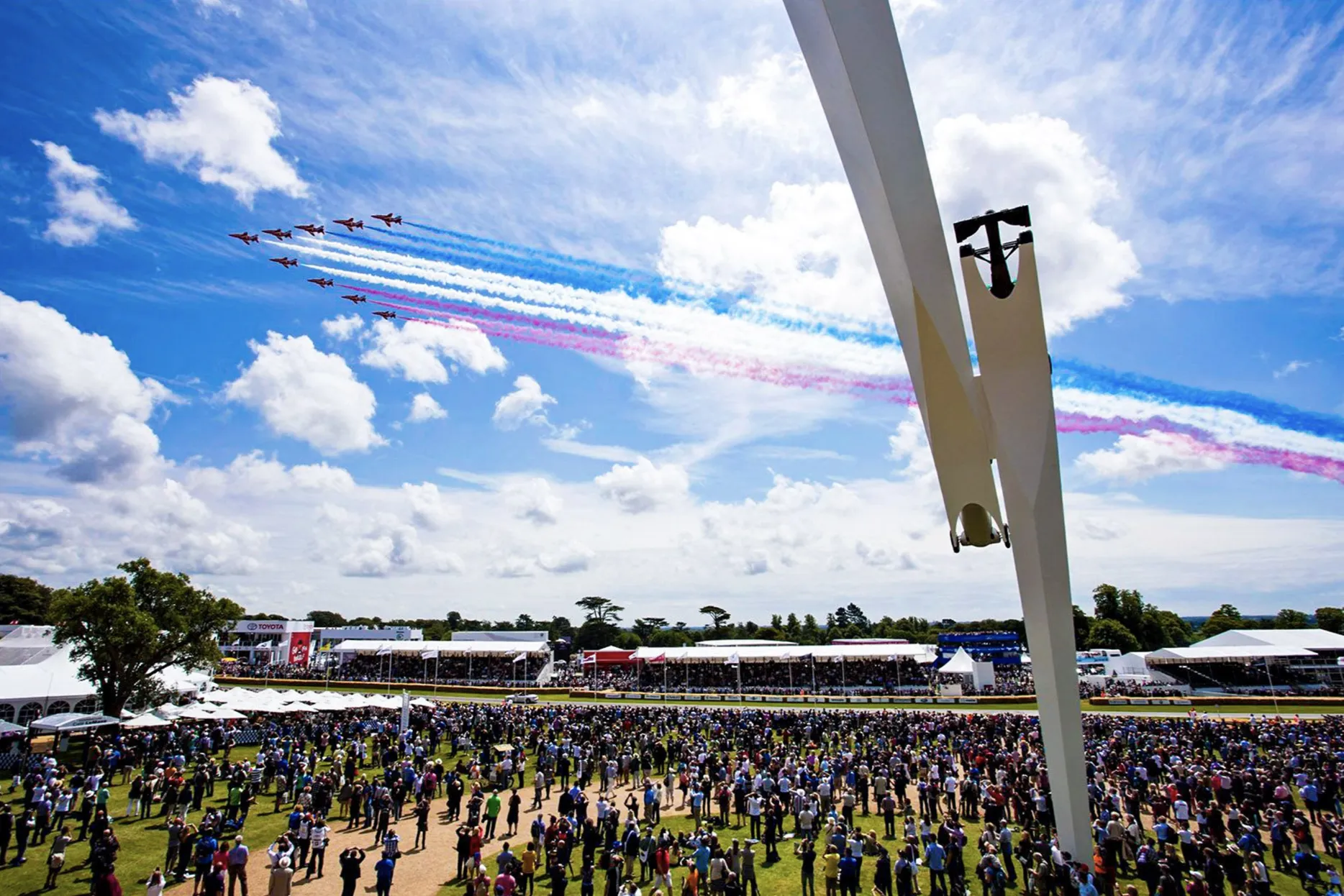 Image: Ultimate Driving Tours
What is Goodwood?
Goodwood, as a whole, is a prestigious estate located in the verdant countryside of Chichester, West Sussex, England. Although the focus of this blog is the Goodwood Festival of Speed, the Estate also plays host to a variety of other motoring events such as the Members' Meeting and the Goodwood Revival. Further to that, a beautiful equine-focused racecourse that organises events such as 'Glorious Goodwood' and around 19 other prestigious race days.
It's easy to get lost in all of the wonderful goings on at Goodwood, but let's get back to the reason you're here! The Goodwood Festival of Speed is widely regarded as one of the world's greatest celebrations of motorsports and supercar culture. Every year, the crème de la crème of high performance motor vehicles, from bikes to cars, measure up against the infamous Goodwood Hill. Others are simply on static display, ready to be gazed upon with awe. Not only will fans see some of their favourites take on the track, but also be the first to witness the debut run of unreleased vehicles.
But it's not just about the track and the cars, it's about the people. The Festival of Speed welcomes some of the most talented, sought-after drivers through its doors, providing attendees a chance to hear tales of thrills, spills and career-changing moments right from the horse's mouth, it's a chance to rub shoulders with the greats. One of the Duke's desires when it came to the weekend was for fans to have as much access to bikes, riders, cars, and drivers as possible, and from the get go, the paddocks have been brimming with cameras, autograph books and legendary motorcars - as well as the legends who drove them!
The first ever event saw a pair of V16 BRMs, an Alfa Romeo Alfetta, D-Type Jaguars, a Formula 1 McLaren and a 1952 Vincent to name just a few.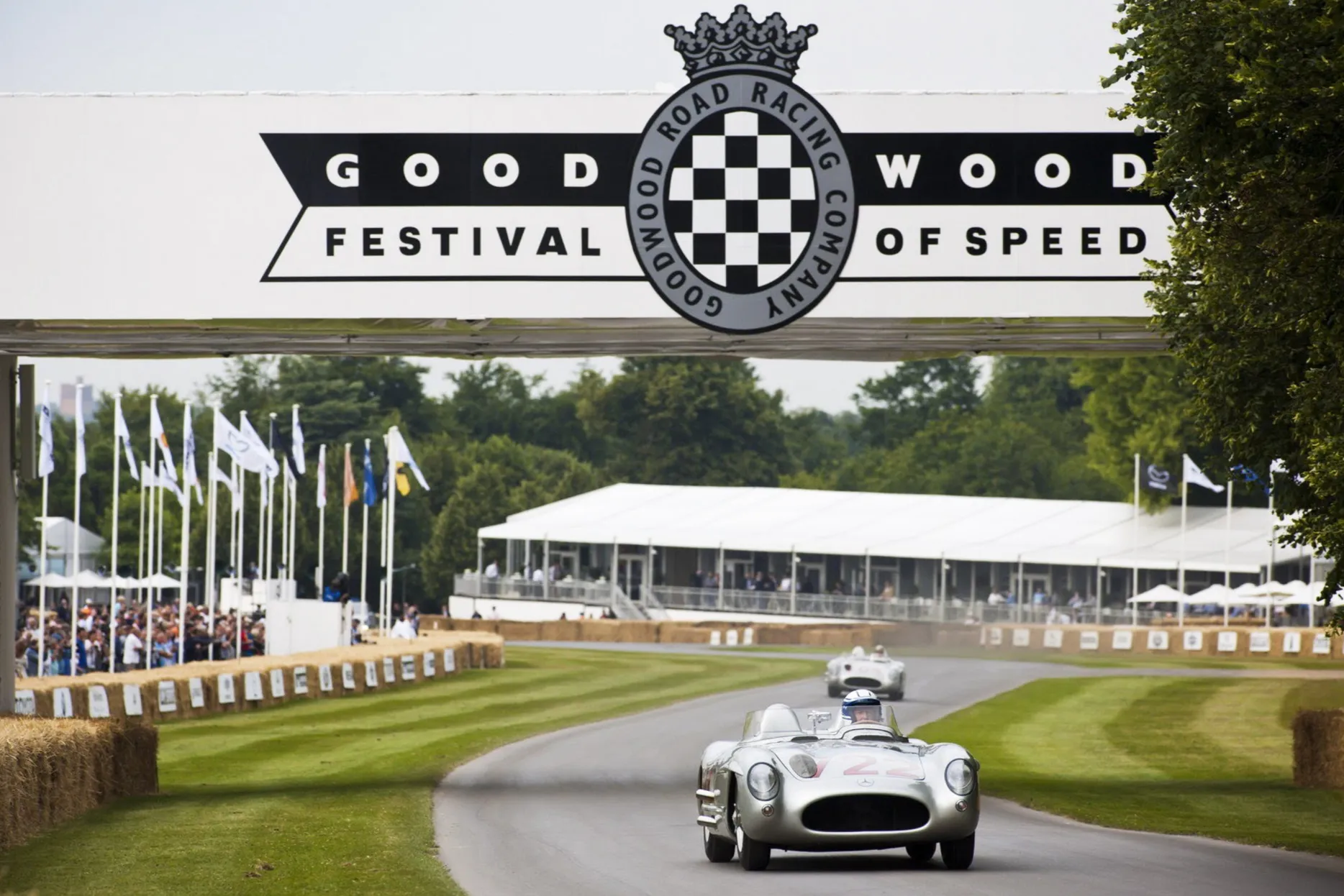 Image: TopSpeed
When was the first Goodwood Festival of Speed?
How did it all start you ask? Simple: a love for motorcars. Its origin story takes us back to 1936 when the then Duke of Richmond (Lord March) hosted a hill climb for Lancia Car Club on the grounds of the Goodwood House. That initial hillclimb set the scene for the Goodwood we know and love today. Twelve years later, the Duke's descendent, Freddie March, set up a racetrack at the grounds of the Goodwood Estate which enabled England to host its first race on its newly-built 2.4-mile track, which completely surrounds the Goodwood Aerodrome.
In 1966, the event tapered off and was later resurrected in 1993 and has since become a resounding success and a much-anticipated staple in the racing calendar.
So, we're getting into the technicalities, the first official Goodwood Festival of Speed was hosted on the 19th and 20th of June 1993. Back then, the setup was far more rudimentary and predominantly entailed moving the sheep off the land, using straw bales and rope to line the track, and setting up a few marquees in case of poor weather - all executed by the existing team at the racecourse, farm, forestry, and 'repairs and maintenance'. The only outside assistance came from local contractors who built a bridge over the track by the paddock as well as a local production company who provided live trackside footage.
The catch? It turns out, so many people turned up that there wasn't enough catering! Here's an excerpt from the Duke describing the day:
"There were queues of people coming in through the gates, more than I could ever have imagined, and soon I was hearing of traffic backing up as far as Midhurst – just like the old days at the circuit on Easter Monday. Later that day we would run out of tickets, handing out cloakroom tickets instead by mid-morning. Advance booking had not been part of our plans. Staff and volunteers were collecting cash in carrier bags and handbags hastily borrowed from wives and girlfriends. The BARC had told me to expect around 2,000 people but by the end of the weekend we'd welcomed nearer 25,000 to our first event."
Adding to the magic of the day, as one of their first ever sponsors, an Aston Martin DB7 was mounted on a plinth outside the main house for people to admire. The last thing you expect to see when you look up is a car but it's just another fantastic feat of engineering!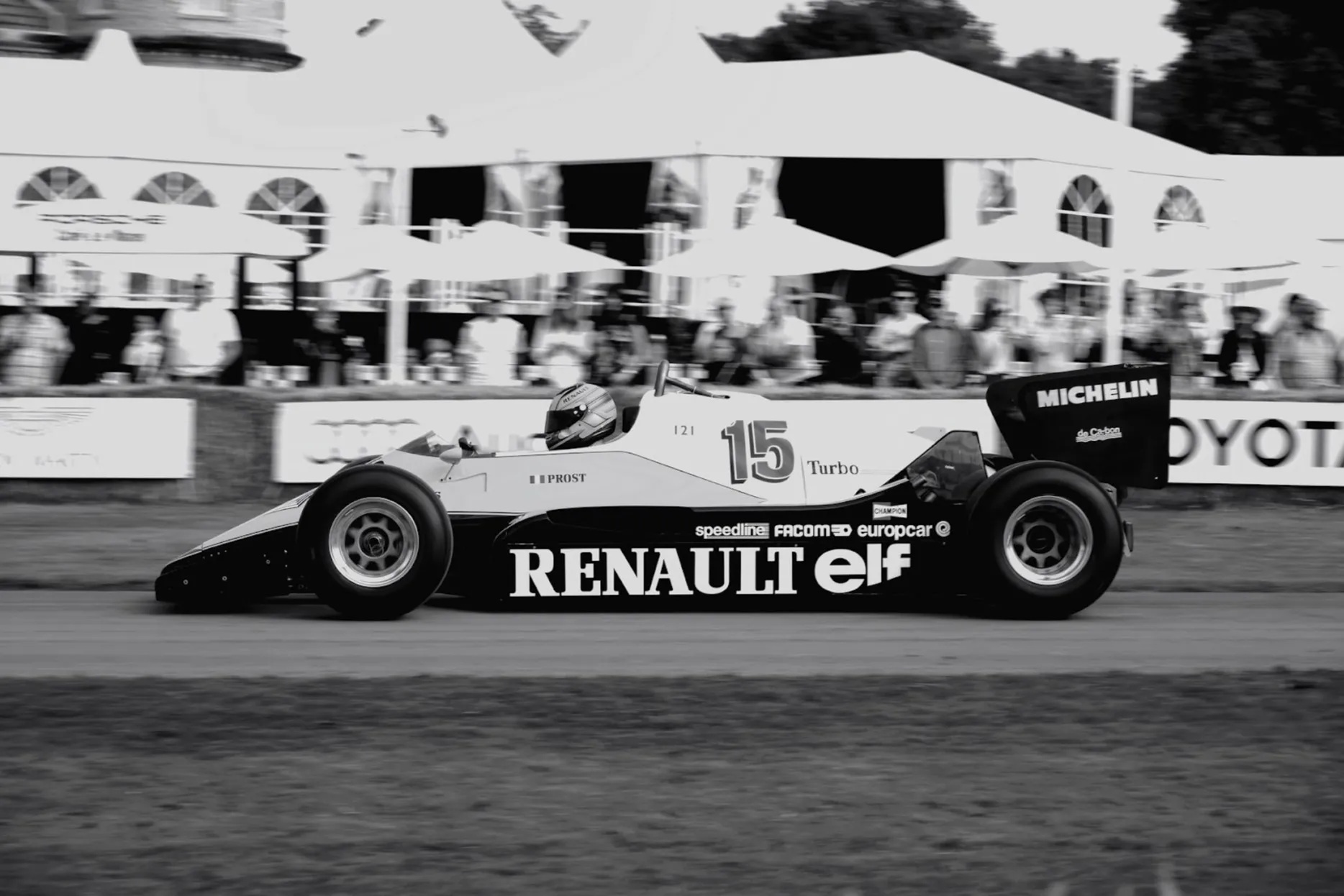 Image: Jeff Cooper / Unsplash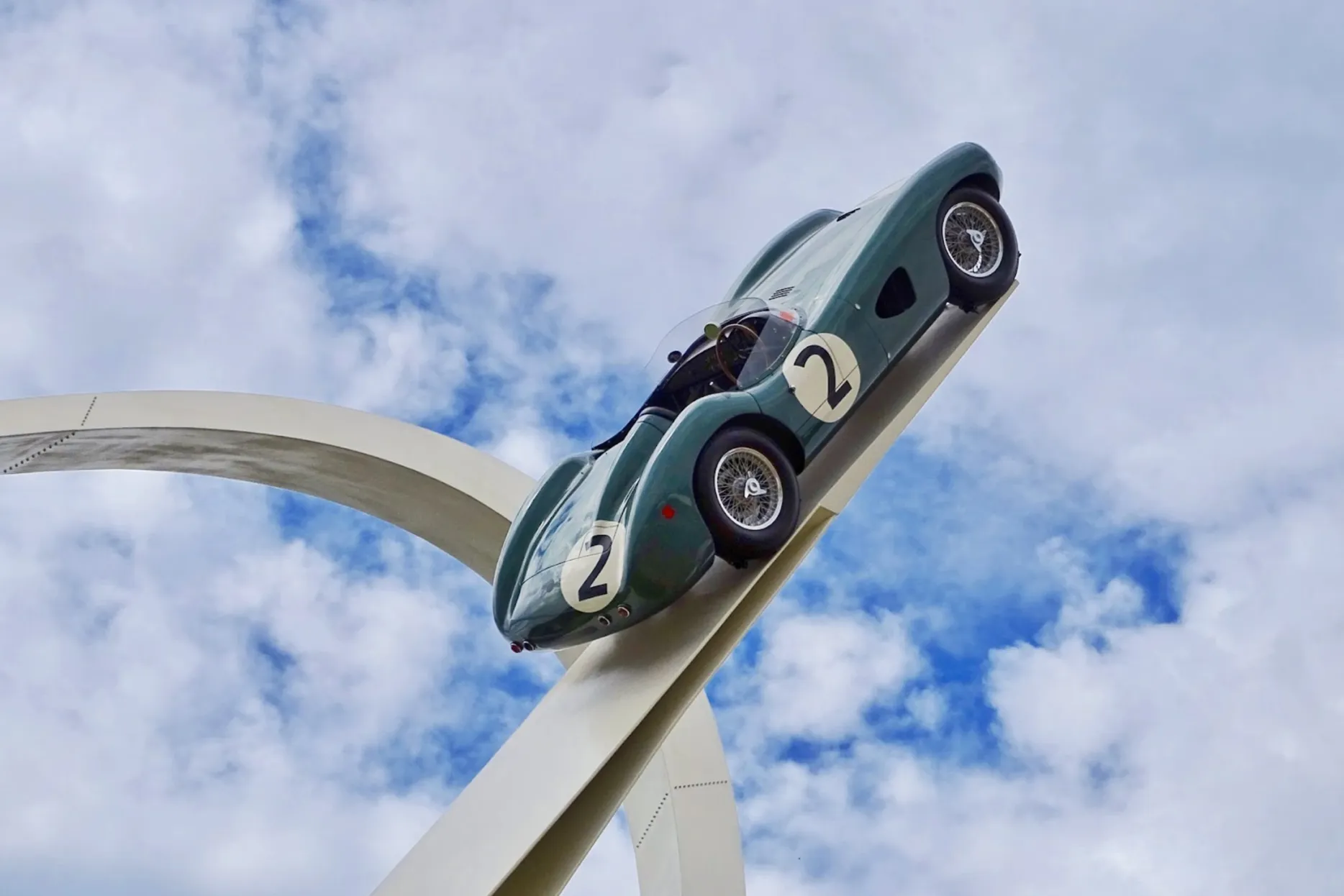 Image: Belinda Fewings / Unsplash
Who Owns Goodwood?
Passed from generation to generation, Goodwood belongs to the current Duke of Richmond. At present, that prestigious title falls to Charles Henry Gordon-Lennox (the current Lord March), 11th Duke of Richmond, Lennox, Gordon and Aubigny.
Born in 1955, Charles took over from his father and predecessor in 1994 and is considered the founder of Goodwood Festival of Speed. Prior to assuming his current position as manager of the Estate, he was a highly successful photographer in London and continued his work as 'Charles March'.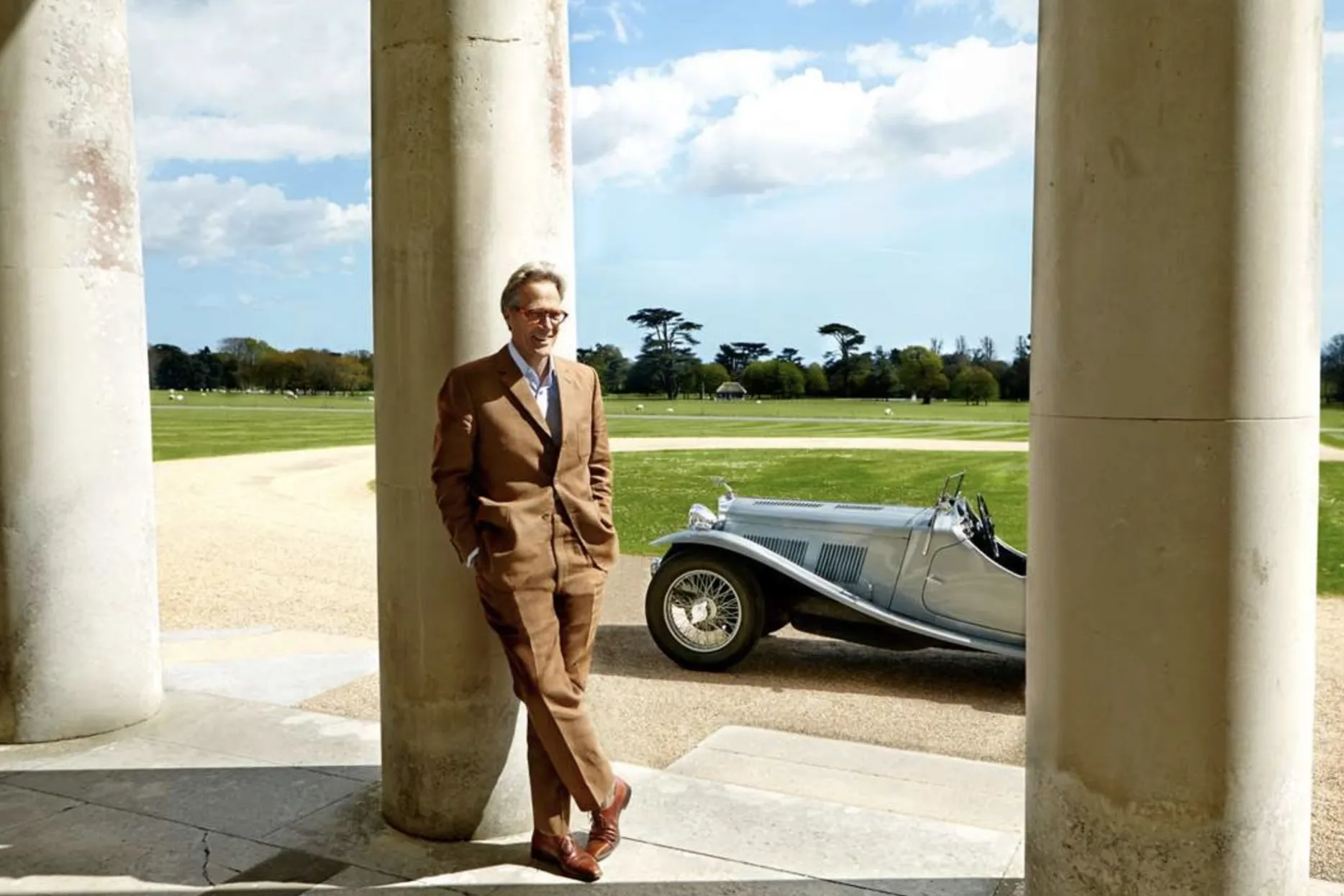 Image: Goodwood
Where is Goodwood Festival of Speed?
Now you know a little more about the event, perhaps it's time we answer a key question - where is Goodwood Festival of Speed held?
Located in the heart of rural West Sussex, and more specifically Westhampnett, the approximately 12,000 acre Goodwood Estate plays host to the Festival of Speed, Goodwood Revival, and Glorious Goodwood each and every year. The Richmond family have called the Estate home for over 300 years and remain key custodians of the land.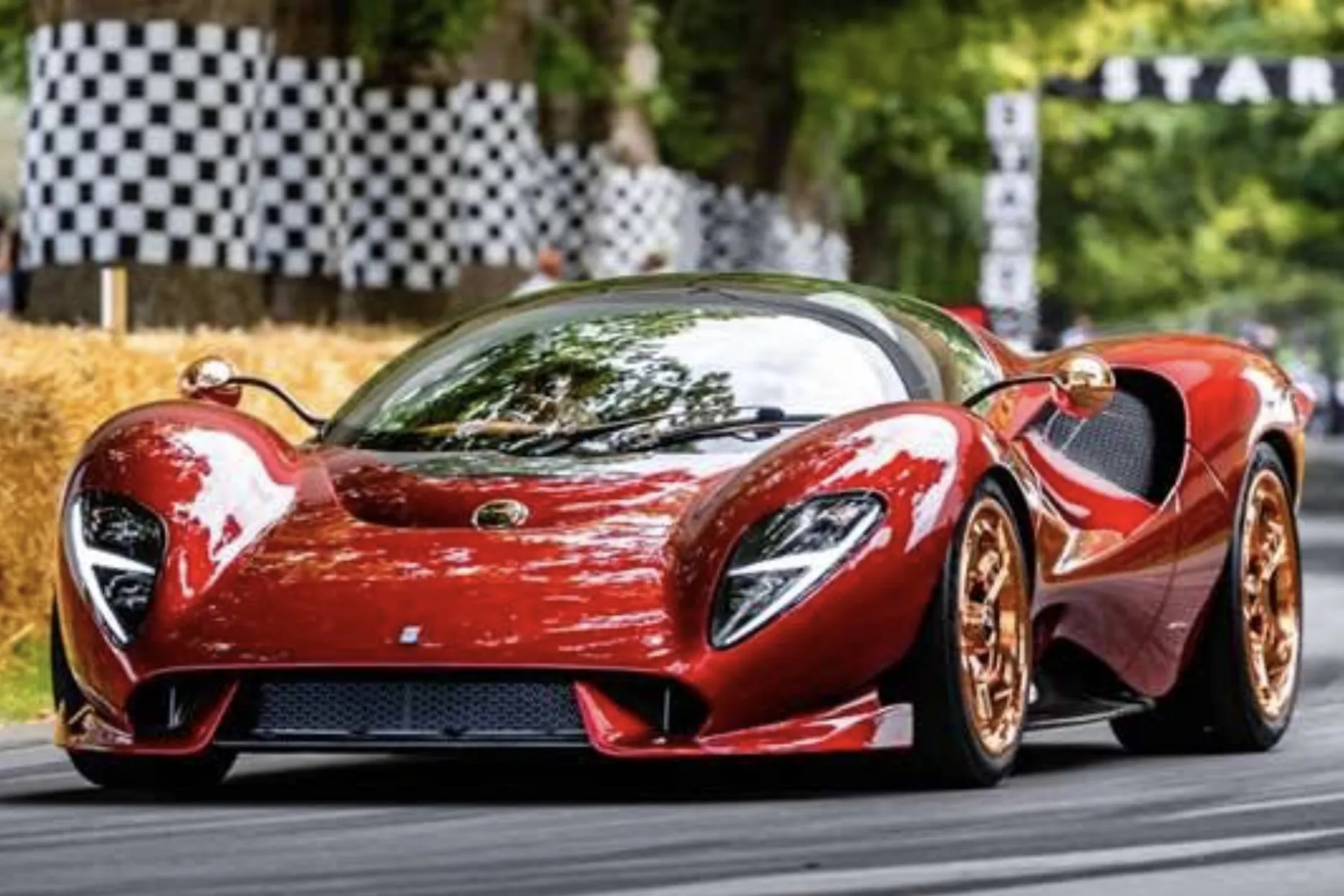 Image: Goodwood
How to get to Goodwood
If you're planning to drive to the event, organisers have put together a helpful 'How to find us' page, which you can find here.
Due to the sheer volume of attendees, there is a very carefully planned road network designed to allow traffic to flow and ensure you end up in the correct parking area - your GPS is likely to mislead you!
Fortunately, England's public transport is incredibly reliable and efficient so it's equally possible to make your way to the Festival without having to get behind the wheel of your own car, just be sure to plan your route beforehand.
Access to the Motor Circuit typically opens at 06:30and your parking pass will need to be visible through your windscreen so that you can be directed to the appropriate area for your package. Depending on where the parking permit you have, a complimentary shuttle service may then be on hand to take you to and from the Festival of Speed site.
If waiting in traffic on the road isn't up your alley, skip the traffic and join us on a chartered helicopter flight to and from the festival. It's the perfect opportunity to skip the traffic and enjoy bird's eye views of the lush English countryside all in one.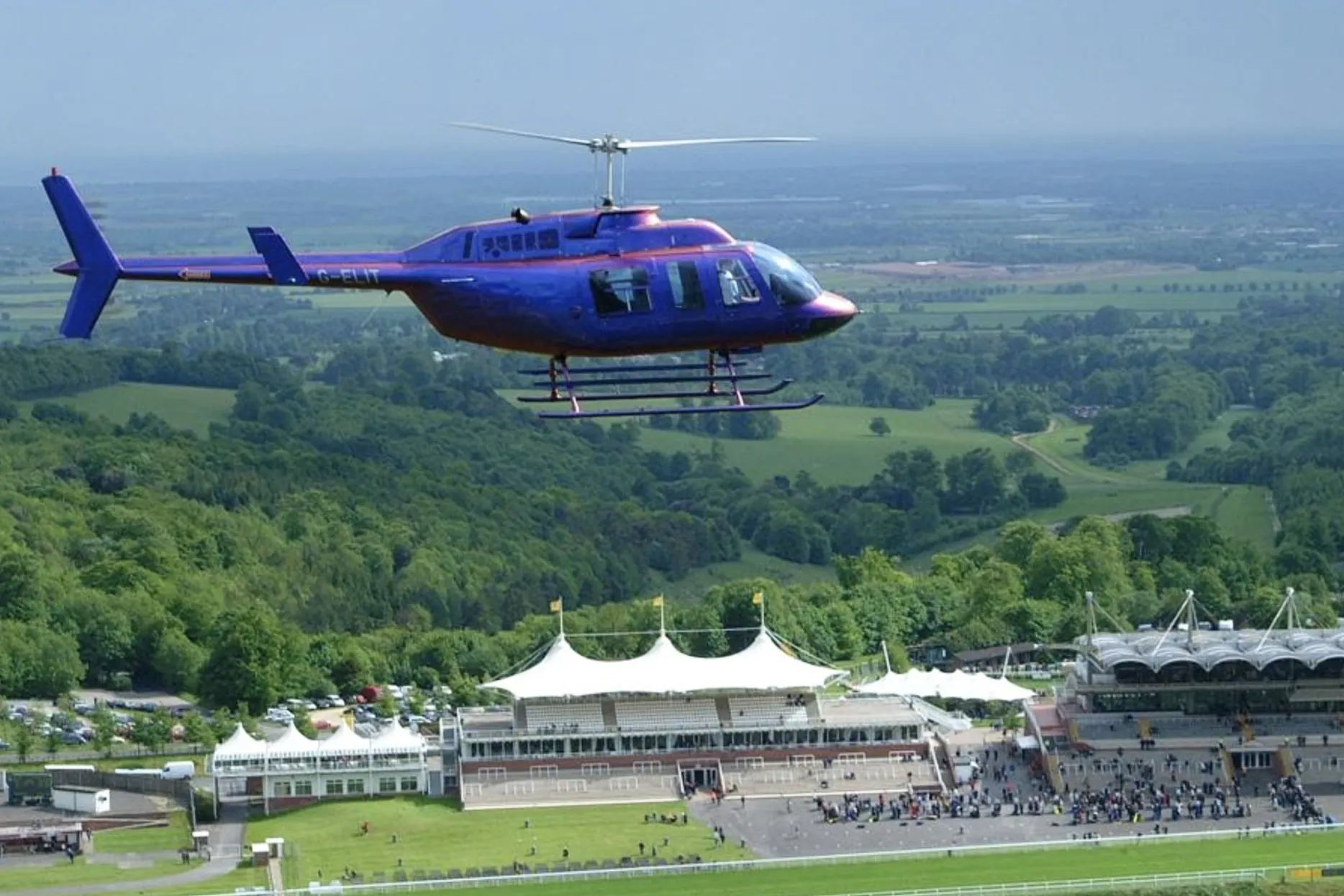 Image: Elite Helicopter Flights
When is Goodwood Festival of Speed 2023?
Next year's dates have officially been announced and the 2023 Goodwood Festival of Speed will take place from Thursday 13 to Sunday 16 July 2023. If you plan to join us for our legendary hospitality package, block out your calendar from Friday to Monday.
When do Goodwood 2023 tickets go on sale?
General release tickets for the Festival of Speed will go on sale on Monday 7th November. Packages will be confirmed shortly, so we are now accepting early interest for anyone who feels this isn't an event to be missed. The Goodwood FoS is always a sell-out and in previous years, has welcomed up to 200,000 people over the weekend, so booking quickly is recommended.
Ultimate Driving Tours attends the Festival every year and offers a luxurious weekend package including suite hospitality, accommodation, transfers and more. If you'd like to learn more about what's included, please take a look at the tour package here.
What's the best day to go to Goodwood Festival of Speed?
With so much on the Festival of Speed timetable, it can be a little tricky to decide where to be, what to prioritise and so on.
To make it slightly more simple, we can confirm that one of the most popular events is the Sunday Shootout — a timed assault on the infamous Hillclimb designed to crown one true champion.
Historically, Saturday and Sunday are the days where most star appearances take place, which only adds to the excitement. On Saturday, it's all about the lively Library Lawn Garden Party! But our favourite spot to spectate from on Sunday? The Clark Pavilion. Not only is it situated on the most dramatic corner of the course, but the package includes breakfast, a premium open bar, a three-course gourmet luncheon, and afternoon tea.
All of the key features of the festival will be coming back so if this is your first time, you'll experience the full, fantastical force of the GFOS. What are we talking about? The top 10 sights to see, of course! Would any trip to the Festival of Speed be complete without Electric Avenue, Future Lab, The Cartier Lawn and the iconic Central Feature. Rather than try to describe them each in detail to you here, we feel it's much better to experience them in person over the weekend!
What to wear to Goodwood Festival of Speed
One of the most commonly asked questions we hear is what does one wear? For those spectating from one of the hospitality suites, smart casual attire is required. Although the event will be held in summer, the English weather can be a tad unpredictable so we recommend packing a jacket just in case.
Goodwood style tips for men
Typically, the dress code for men entails trousers, a collared shirt and a jacket. Although the days of full-piece suits are largely over, we recommend smart casual with a modern twist. Put it this way, if the weather decides to show its best, would you be happy to walk around without a jacket? Don't be afraid to make a statement with your shirt!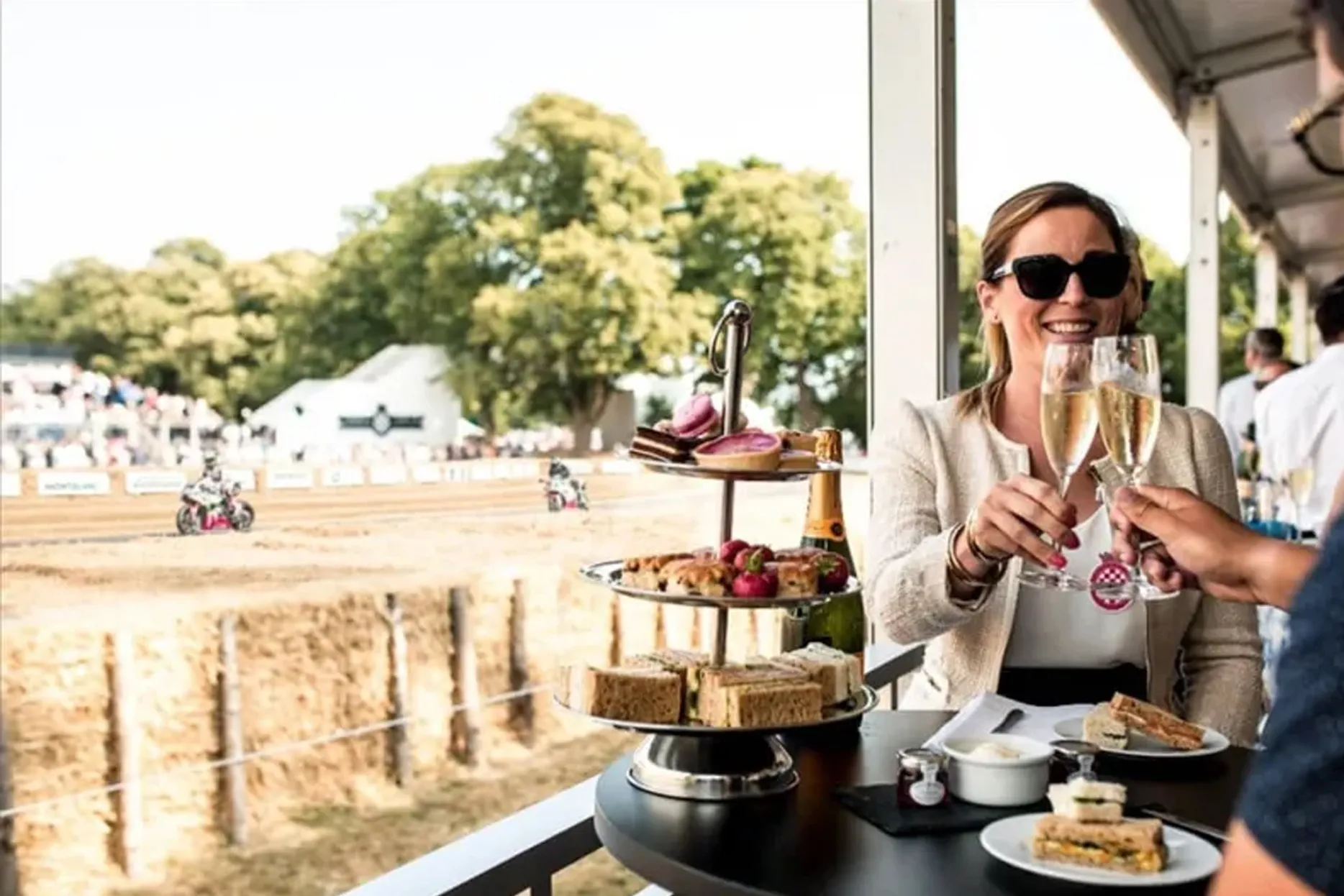 Image: Goodwood
Goodwood style tips for women
There's no way you could go wrong with a stylish summer dress and that hat you keep meaning to wear but never seem to have the perfect occasion for. Linen trousers are also very 'in' and a nice alternative if you're not in the mood for a dress or skirt.
Otherwise, we recommend ensuring you are comfortable and preferably wearing flat shoes—there's so much to see, not being able to walk around would be a real shame.
Final thoughts
For any fan of motoring or motorsport, the Goodwood Festival of Speed is a must. Not only is there an incredible variety of things to do, see and experience, with something suited to every guest, it's also the perfect opportunity to watch some of the big names test their mettle against the Hillclimb.
Have we convinced you? To join us for the ultimate weekend at Goodwood next year, contact our team for more information.
---
Share Article