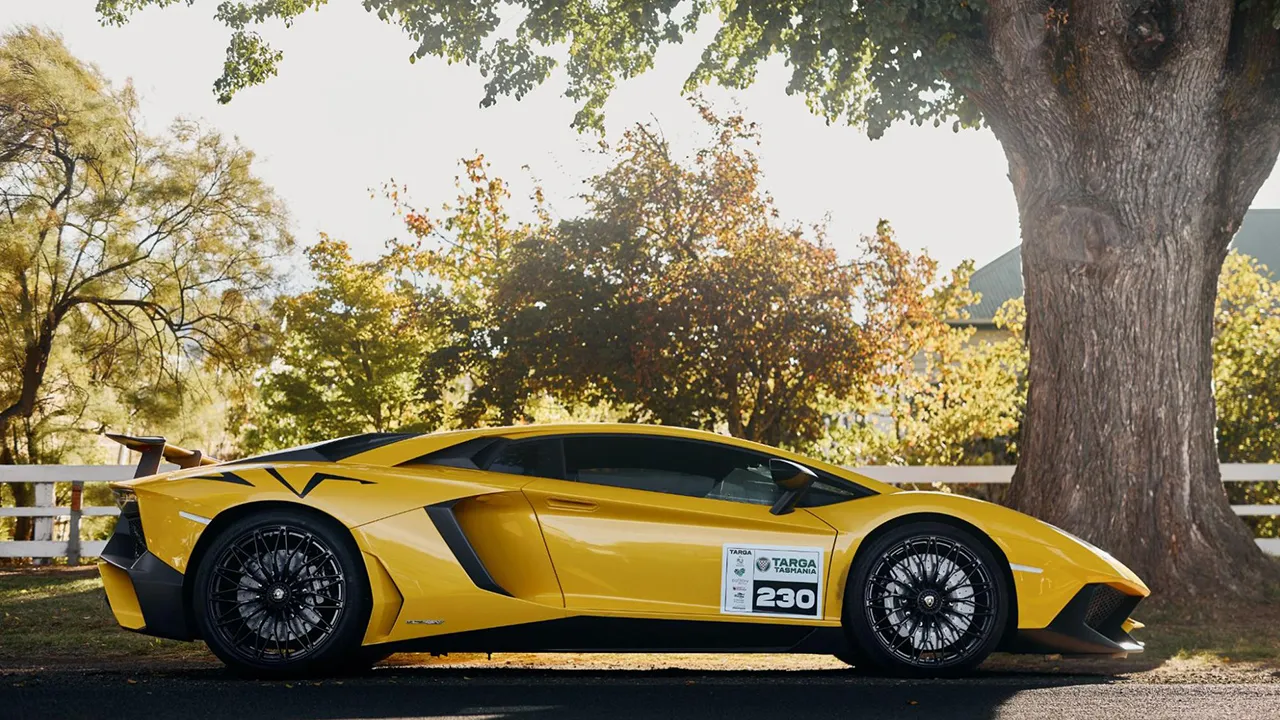 Image: Ultimate Driving Tours
Ferrari versus Lamborghini. The epic motoring rivalry born from humble beginnings in a pair of quiet villages in Emilia-Romagna, Italy. It's the raging bull against the Italian stallion; power versus finesse. These iconic brands were created by two of the largest egos ever to rule Italian car manufacturing, and perhaps they were always on a collision course. But what started it all, and why are many enthusiasts so passionate about these supercar marques above all others? Let's find out.
Image: Unknown author, Wikimedia Commons
A brief history: the story of Lamborghini and Ferrari
It was 1963 when the course of motoring history would be forever changed by a falling out between two Italian vehicle manufacturers.
In the small comune of Pieve di Cento, Ferruccio Lamborghini had built a name for himself as a tractor-maker of good repute. Meanwhile, in nearby Maranello, the Ferrari brand was already an established leader in motorsport and, increasingly, off the race track with its road cars.
But everything was to change when Ferruccio took delivery of his Ferrari 250GT, a car which he thought to have a weak clutch, prone to breaking.
When Ferruccio drove his car to Maranello to offer his feedback to Enzo Ferrari, he was told in no uncertain terms to "stick to making tractors."
Furious, Ferruccio Lamborghini drove home, deciding immediately that he too would build sports cars, cars that would not only rival, but outdo those of Enzo Ferrari. And so began a rivalry that would span decades and inspire countless debates among motoring enthusiasts.
What are the differences between Ferrari and Lamborghini?
While both Ferrari and Lamborghini are Italian makers best known for powerful and luxurious two-seater sports cars, the two brands couldn't be more different in their approaches. Lamborghini's persona matches its bull insignia — muscle-bound, grandiose, full of swagger. Then there's Ferrari, the thoroughbred with elegant lines and electrifying performance.
Ferrari is known for beautiful, sweeping designs — in rosso corsa red, of course — often penned by the legendary Pininfarina design house. A Ferrari's engine note is a symphony; refined, complex, an astonishing V8 or V12 crescendo that sings like a race car as it revs ever higher, seemingly without an upper limit.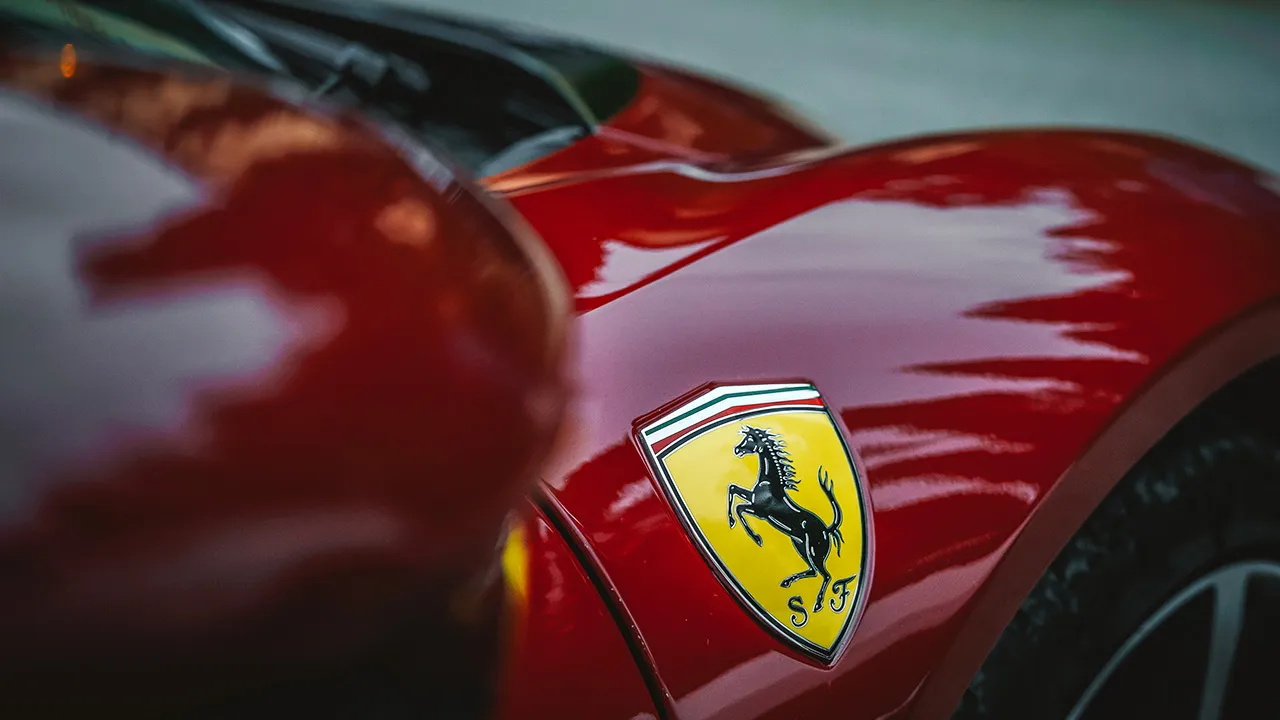 Image: Ultimate Driving Tours
In contrast, Lamborghini is synonymous with a more brutal design aesthetic; dramatic wedges, impossibly low to the ground, oozing power and intimidation — traditionally in bright giallo clarus yellow. Under the hood it's the same story; the Lamborghini signature is a huge V12 with massive power and torque and an engine note that rattles windows as it passes through city streets. More recently, Lamborghini adopted V10s for its Huracán and Gallardo models, which produce a soaring wail reminiscent of a Formula 1 car.
Performance-wise, you'll find the two brands are often in lockstep — any Ferrari or Lamborghini is capable of searing acceleration and staggering top speeds. As of 2022, the fastest car offered by either marque is Ferrari's SF90, which boasts a vanishingly quick 0-60 mph time of 2.3 seconds.
Our favourite current Ferrari and Lamborghini models
Recently, both Italian icons have expanded their ranges, creating controversy among purists by adding SUV models and hybrid power to some vehicles. But neither brand has abandoned its supercar roots. So, which are our favourite current offerings from Lamborghini and Ferrari?
Our picks: current Ferraris
Ferrari's range is now broader than ever, and that's without even mentioning its special project cars. Among current Ferraris, favourites of the UDT team and our family of guests include the 812 Superfast, the Portofino and the F8 Tributo. We also can't wait to drive the upcoming Purosangue SUV, which already has opinions divided among Ferrari's legions of passionate tifosi.
Our picks: current Lamborghinis
Lamborghini continues its long tradition of blockbusting V12-powered supercars with the stunning Aventador, a car with a presence like no other and a perennial favourite among UDT guests. The more compact Huracán is the perfect 'lighter' way to experience a Lamborghini, but with its sophisticated 4WD system and scorching V10, it's no lightweight performer. And the Urus SUV is a wonderful luxury car, perfect for long journeys.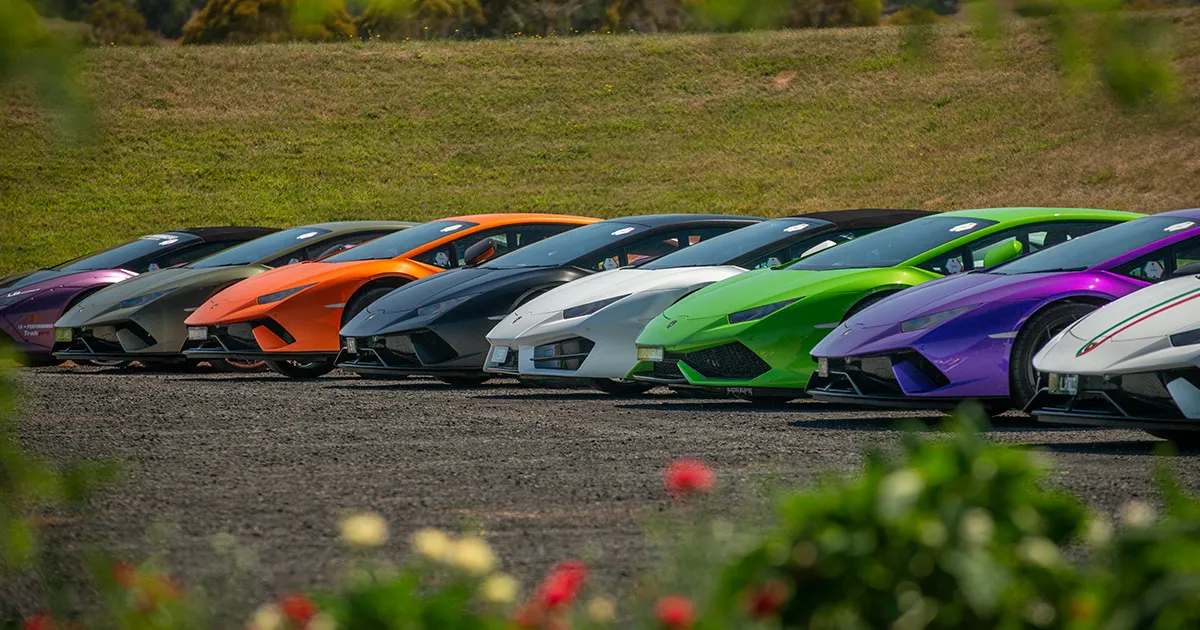 Image: Ultimate Driving Tours
Our favourite older Ferrari and Lamborghini models
Asking a lifelong motoring enthusiast like myself to select a favourite Ferrari or Lamborghini is like asking a musician to choose their favourite instrument — it could take hours and you may not get a definitive answer! But I'll give it a go. Here are some of my favourites from both marques through the years.
Image: Paulo Carrolo on Unsplash
Our favourite older and classic Ferraris
For vintage Ferraris, the 250 GTO is a legend among legends, while the mighty F40 still draws a crowd anywhere it goes. In the 90s, the F355 ushered in a new era of Ferrari supercar dominance with its incredible high-revving V8. And in more recent years, it's difficult to look past the 458 Speciale; so often this car was the top pick for our guests who were able to experience it. An instant classic.
Image: Adrian N on Unsplash
Our favourite older and classic Lamborghinis
When it comes to classic Lamborghinis, none are more memorable than the Countach, which stunned the world 50 years ago with its scissor doors and aggressive styling, both of which are now brand signatures. Renowned for its ultra-heavy clutch (Ferruccio would've approved), later models like the Diablo and Murciélago were a little more user-friendly while retaining the monstrous V12 and out-there styling.
How do Ferrari and Lamborghini choose buyers?
While it's no secret that both Ferrari and Lamborghini are among the most expensive car brands, in the case of Ferrari, getting yourself into the notoriously exclusive owner's club requires a lot more than just a healthy bank balance.
You'll also need to meet a set of criteria regarding your status, age and existing relationship with the brand; you are also expected not to modify your car or have it serviced by anybody other than a Ferrari-approved vendor. In fact, it's often more the case that Ferrari selects you as an owner, rather than the other way round — particularly in the case of its limited edition cars, which are sold by invite only and reserved for the elite among Ferrari's existing customer base.
Even Chris Harris, renowned motoring journalist, was temporarily banned from test-driving Ferrari's cars for publishing this 2011 article in which he was less-than-complimentary about some of Ferrari's business practices.
Owning a Lamborghini is a little more straightforward, as the company does not apply so many exclusivity measures, though limited models such as the 2022 Countach are reserved for the brand's most loyal customers. Lamborghinis are always in demand and wait times for a new order can be well over a year.
Image: Ultimate Driving Tours
So, which is better, Lamborghini or Ferrari?
Today, Ferrari continues its tradition of building supercars which take inspiration from the race track, featuring ferocious performance, responsive handling and the mystique of the prancing horse emblem. Lamborghini remains the natural choice for those who love to be the centre of attention; there's no better way to make an entrance than via the scissor doors of a Lamborghini (though to do it with style requires some practice).
Our advice? The best way to discover whether a Ferrari or Lamborghini best suits you is to join us for a luxury driving tour where you can test these incredible cars on the roads for which they were built.
Ferrari vs Lamborghini? You be the judge. Join us for our Italian Supercar Tour to compare and contrast the world's finest supercars on Italy's best driving roads.
---
Share Article