If you have ever fancied yourself as James Bond, racing the highways and byways in an Aston Martin, there are two ways of doing it.
You can drive an Aston Martin like Bond on the Best of Britain supercar tour (more of that later), or you can spend big at a very special auction in August, where Sotheby's will sell a beautifully restored Aston Martin DB5.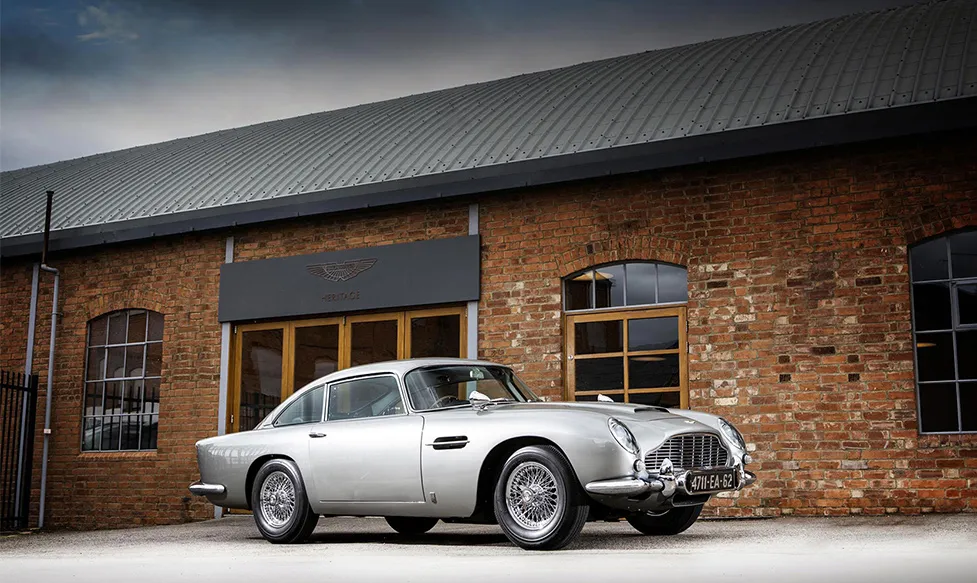 The car is one of just three surviving examples commissioned in period by Eon Productions and fitted with MI6 Q Branch specifications as pictured in Goldfinger and Thunderball. Sean Connery played the famous spy in both.
Sotheby's last sold this car in 2006, largely unrestored. Since that time, a no-expense spared restoration has been done – and not just the chassis and body completely refinished.
All 13 of the Bond modifications created by special effects designer John Stears were properly refurbished to function as originally built. They include a Browning machine gun in each fender, wheel-hub mounted tire-slashers, a raising rear bullet-proof screen, an in-dash radar tracking scope, oil, caltrop and smoke screen dispensers, revolving license plates, and a passenger-seat ejection system.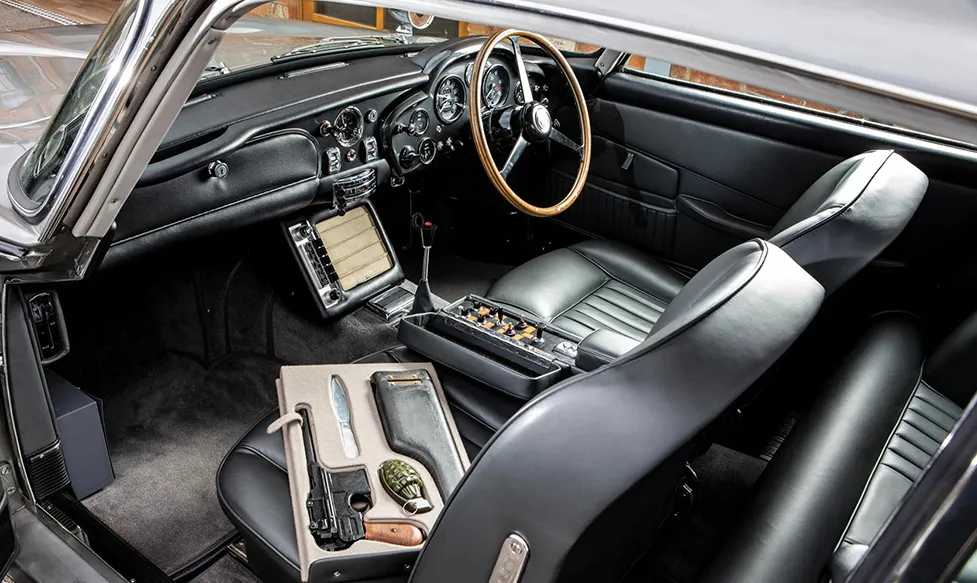 All of us at Ultimate Driving Tours love Aston Martins, but there's no doubt the 1965 DB5 is the ultimate – perhaps if we pooled resources we could go to the auction. The estimated winning bid is expected to be in the realms of four to six million dollars.
The alternative way to drive an Aston Martin like Bond is to join Ultimate Driving Tours on our Best of Britain driving tour – as some of our clients have just been doing!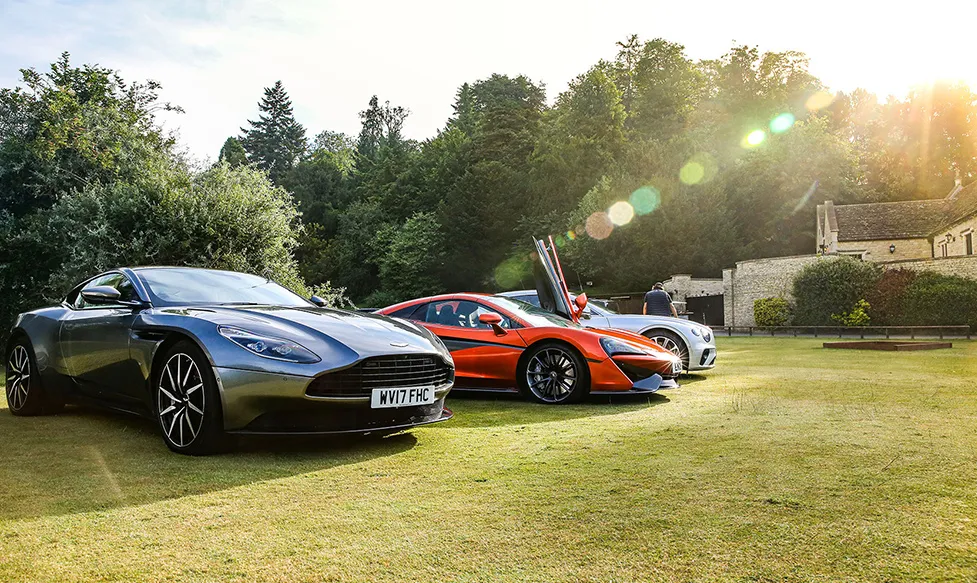 Yes, we've just finished the 2019 tour. This year we had an Aston Martin DB11 on the tour fleet, which allowed our drivers to compare its capabilities with other premium 'British' models such as the Jaguar F Type R, McLaren 570s and Bentley GT, as well as representation from continental Europe in the form of a Ferrari 488 Spider, Lamborghini Huracan and Porsche 911 Turbo.
At its heart, the 'Best of Britain' is a luxurious guided tour of England and Wales, made up of seven nights and eight days –starting with two days enjoying one of the best motorsport events in the world, the Goodwood Festival of Speed. If you like the sound of that combination, why not book for next year?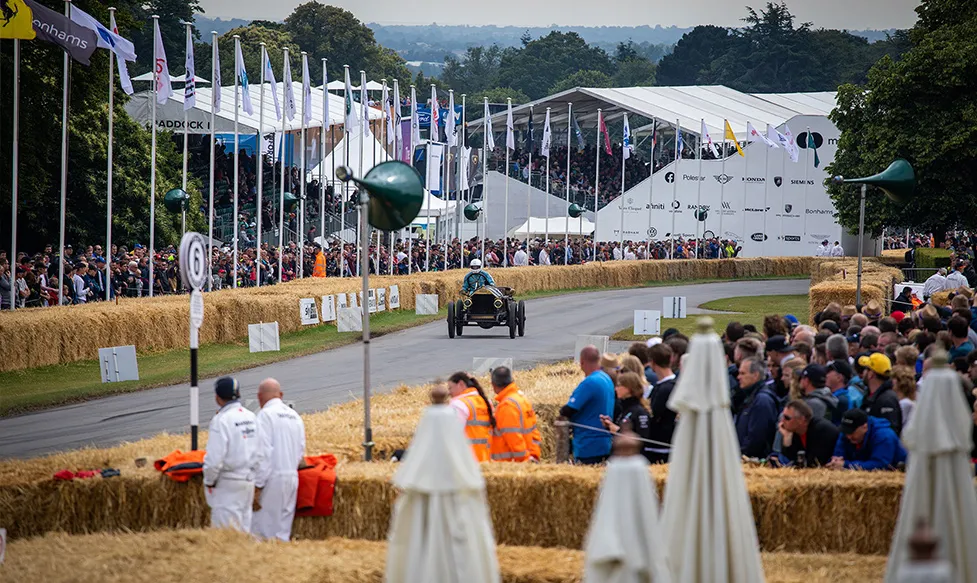 While there this year, we enjoyed full corporate hospitality at one of the Festival's best viewing positions, Clark Pavilion. The Pavilion is located on Molecomb Corner, the most challenging point on the famous Hillclimb, a great spot to keep an eye on the contenders vying to set a new record.
That honour was (notice I say 'was'!) held by former F1 driver Nick Heidfeld who drove a McLaren MP4/13 up the hill in 41.6 seconds in 1999. Last year, two-times Le Mans 24-Hour winner, Romain Dumas, posted a run of 43.86 seconds in the fully electric Volkswagen ID.R, which was a new record for electric cars.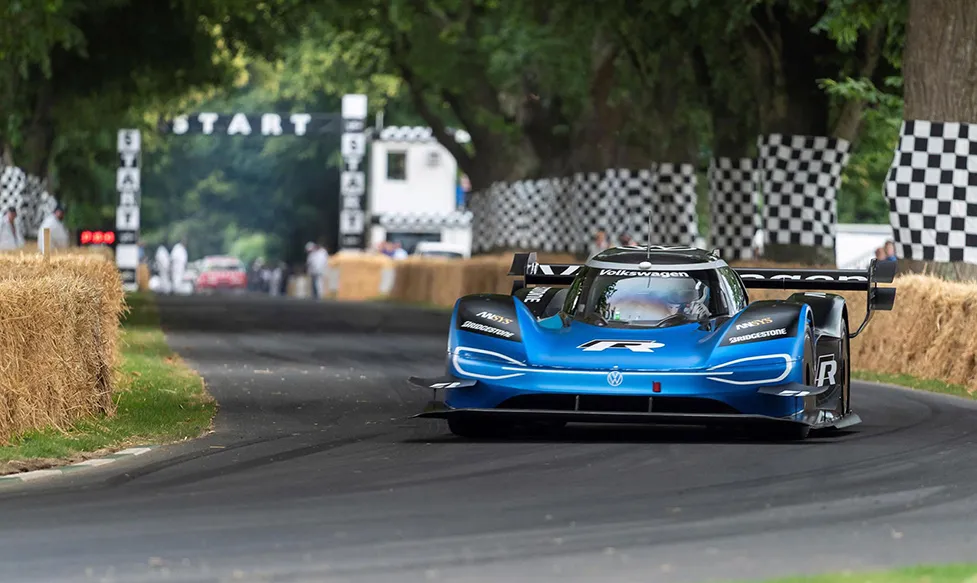 This year we were there when history was made. He did it again, setting the fastest ever time up the hill – 00:41:18 seconds! He was driving a stripped-down version of the car he ran last year, the same ID.R that set a new electric vehicle lap record around the Nürburgring in June this year. Pretty exciting!
On the other side of Goodwood was some serious driving by all – including some of the best country backroads in Britain and Wales. If some of them look vaguely familiar, it probably won't surprise you to learn that many have been used by the Top Gear crew for some of their escapades.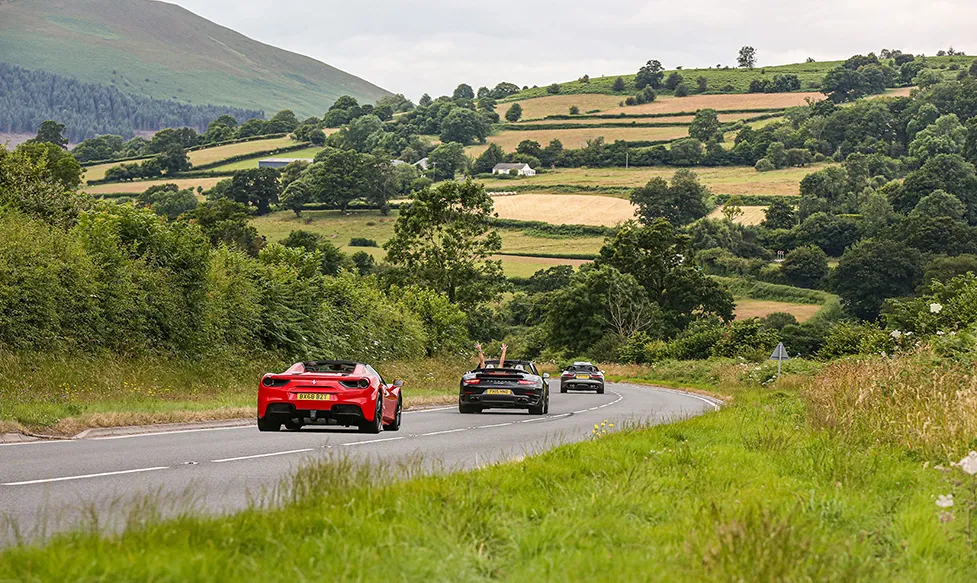 Our route included visits to the Cotswolds and Brecon National Park, with evenings spent in a curated range of accommodation including converted castles and historic manors.
One such venue is the elegant Edwardian country-house hotel, Llangoed Hall, tucked away in the Wye Valley in the heart of the Welsh countryside. Jane Fonda, Sting and Bill Clinton are among the famous names who have stayed here, enjoying the views of the Brecon Beacons, River Wye and Black Mountains – and the stunning Laura Ashley décor.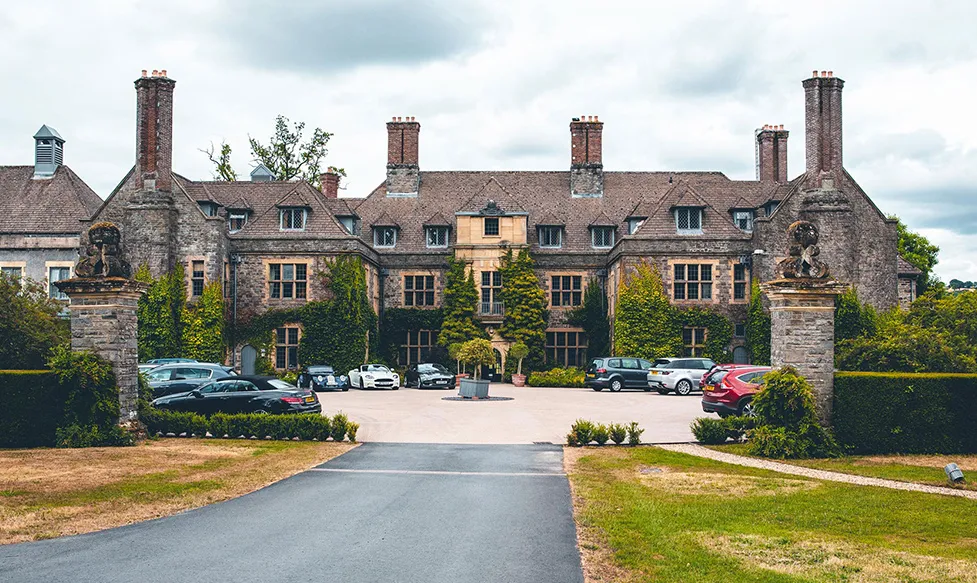 If you think there's a connection, you're right. Laura Ashley always wanted to own the building, having driven past it many times when it was derelict, but it didn't come onto the market until after her death in 1985.
The Grade II-listed building – dating back to 1632 – was bought by her widower, Sir Bernard Ashley, to restore and decorate in her memory, opening it as a hotel in 1990.
The hotel is no longer owned by the family – it was sold after Sir Bernard died in 2009 – but you could be forgiven for thinking otherwise. Family photographs, much of the family's art collection and, of course, Laura Ashley design, is everywhere, with no two bedrooms the same.
Keep an eye out when you venture onto the second floor – there's a framed apron in pride of place, the first garment she ever made.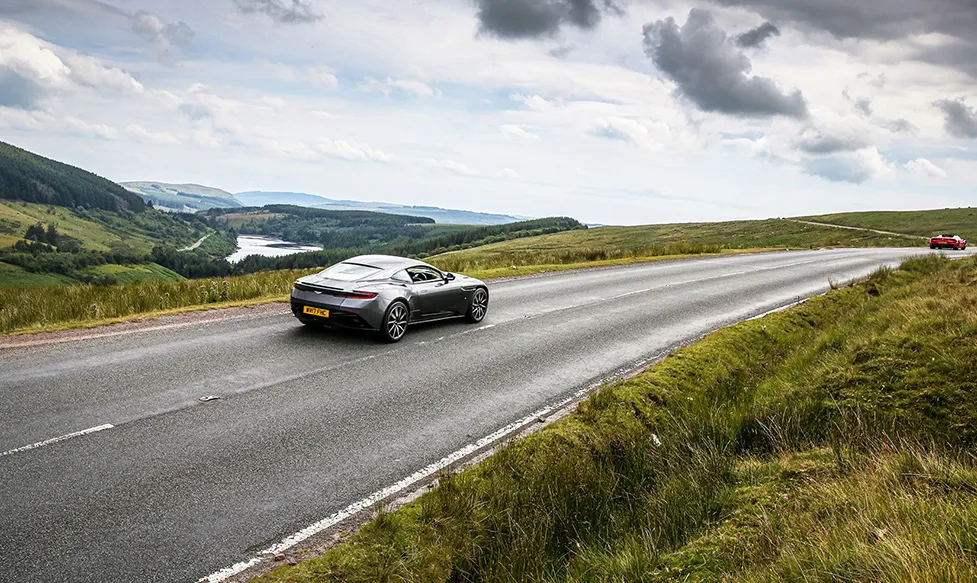 So, with Ultimate Driving Tour's 2019 Best of Britain tour done and dusted, why don't you join us next year? For 2020 we completely revamped the tour, with the driving now taking place on Switzerland's best roads, followed by the option to private jet to the Festival of Speed for a weekend of luxurious hospitality and incredible motoring experiences. Check out the details here.
---
Share Article