If you've ever wondered about the practicalities of enjoying Oktoberfest and driving the great roads of Germany, Ultimate Driving Tours has the solution.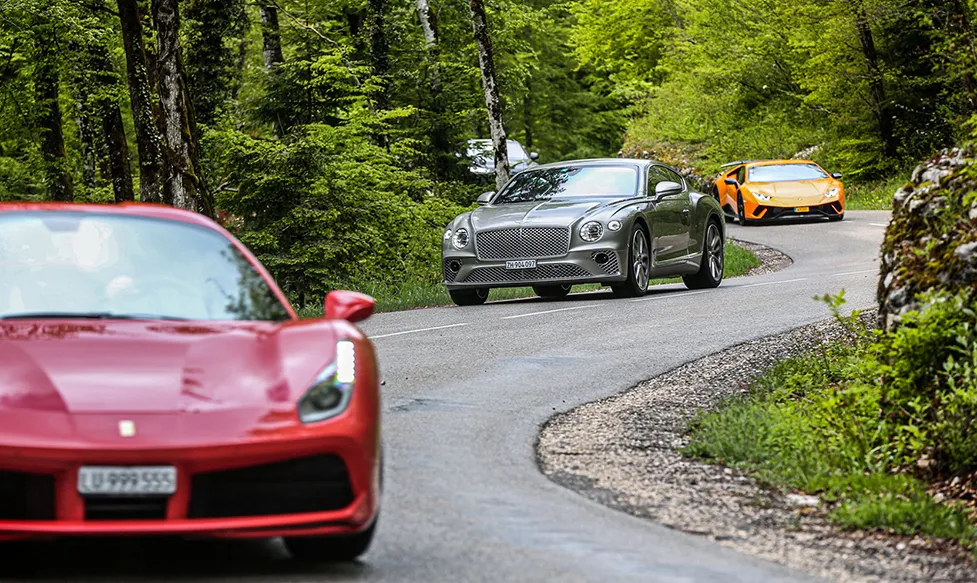 Anyone who knows me well will tell you I love a good beer. Who doesn't? And I love driving gorgeous cars on great roads too – but I don't believe in mixing the two.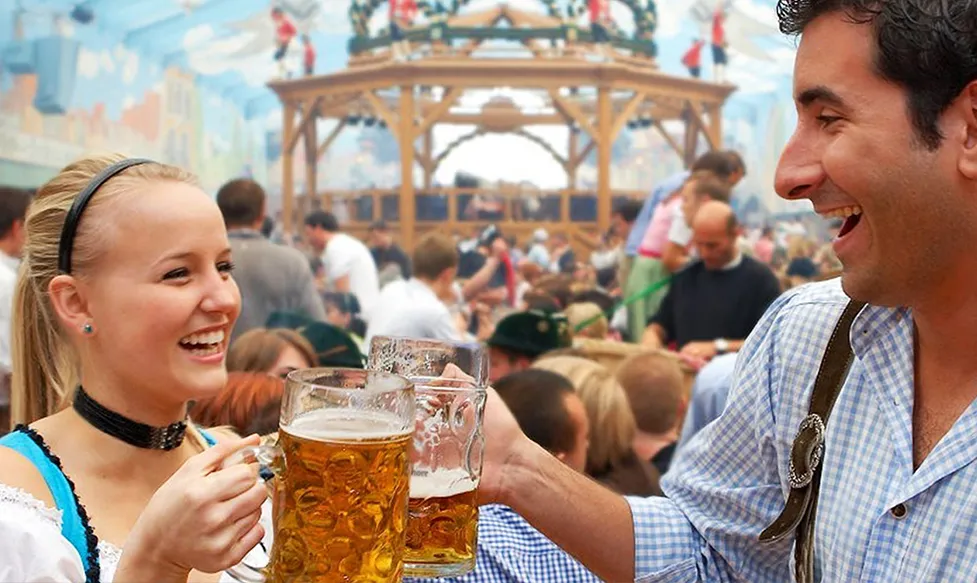 That's the reasoning behind why we created our Oktoberfest Supercar Tour. It's a chance to do both – but not at the same time!
First things first, though. Given our name is Ultimate Driving Tours, it is all about the cars and the driving, so the tour starts in Stuttgart. It's often referred to as 'the cradle of the automobile', hardly surprising given it is the home of Mercedes Benz and Porsche.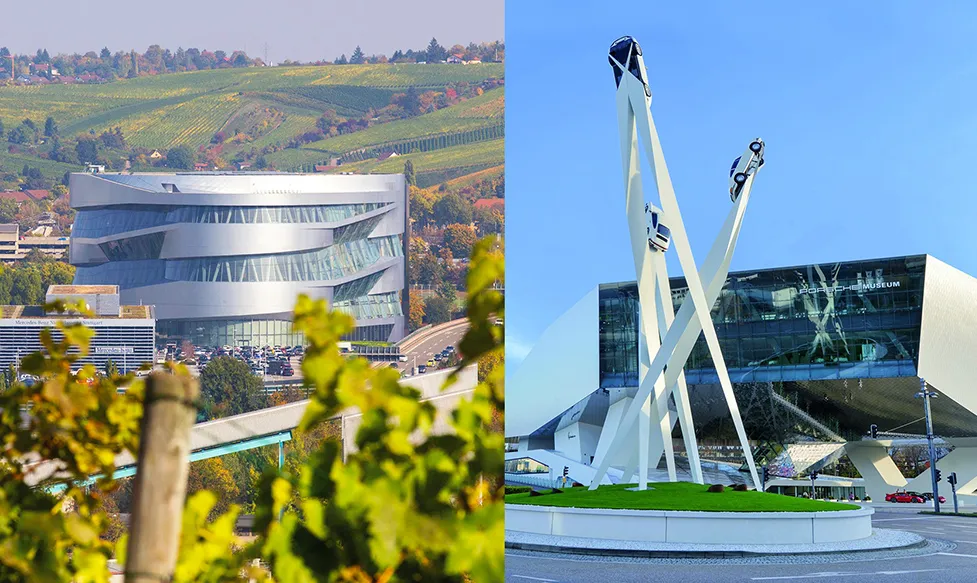 Both companies have museums that cover the history and passion of the marques, and you will get a chance to spend time in both – and the Porsche factory – before we grab the keys to our fleet of supercars and head out through the Black Forest to Bavaria.
Naturally we will have some examples from both companies for you to test, and you will be able to compare their performance with other supercars from Italy and the UK, including Ferraris, Lamborghinis, McLaren and more.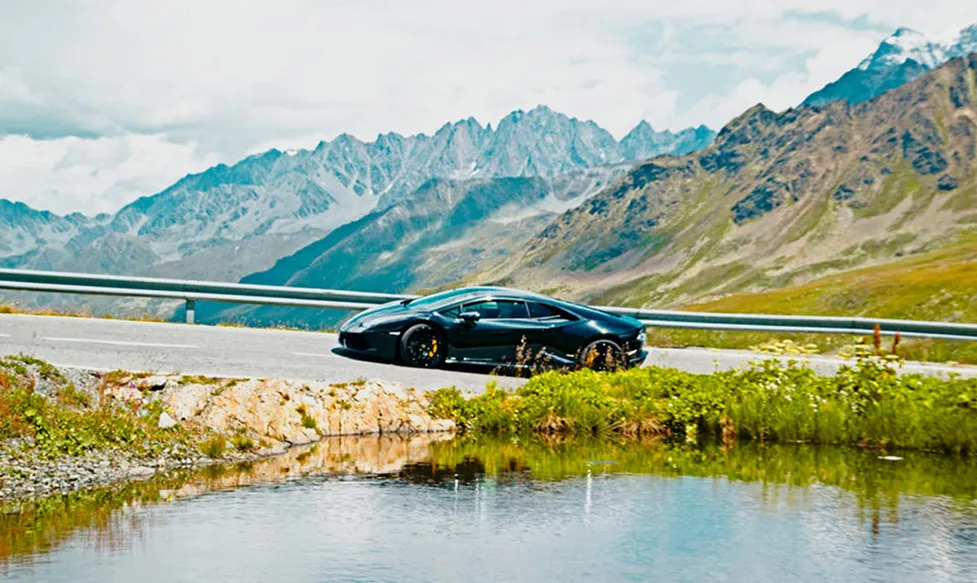 Our route takes us across all types of roads, from sweeping stretches of mountain passes and the beautiful villages that line them, to the super-fast autobahn that will draw us into Munich.
Here, we trade car keys for steins so we can enjoy all the fun of the world's largest 'Volksfest', universally known as Oktoberfest. This famous folk festival attracts more than six million people to Munich each year – and you can be among them.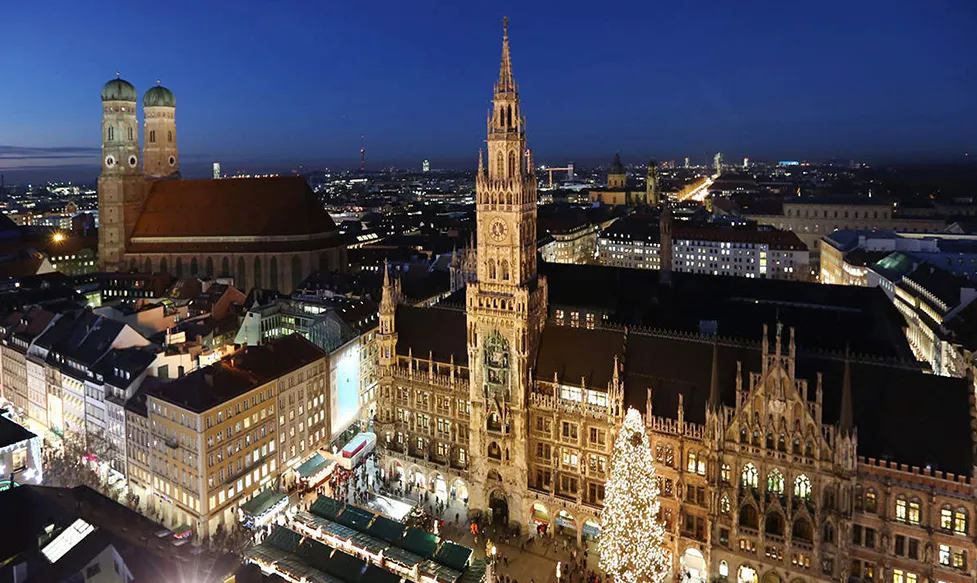 Oktoberfest originally started more than 200 years ago as a wedding celebration, when Bavaria's Crown Prince Ludwig married Princess Therese von Sachsen-Hildburghausen on October 12, 1810.
The citizens of Munich were invited to join the festivities which were held over five days on the fields in front of the city gates. The fields were named 'Theresienwiese' ('Theresa's Meadow') in honour of the Crown Princess, andhave kept that name ever since, although the locals have since abbreviated the name simply to the 'Wiesn'.
The celebrations then included drinking, feasting and horseracing. These days Oktoberfest includes horse racing, games, rides, music – and lots of beer. Apparently nearly seven million litres is consumed over the two weeks of the festival!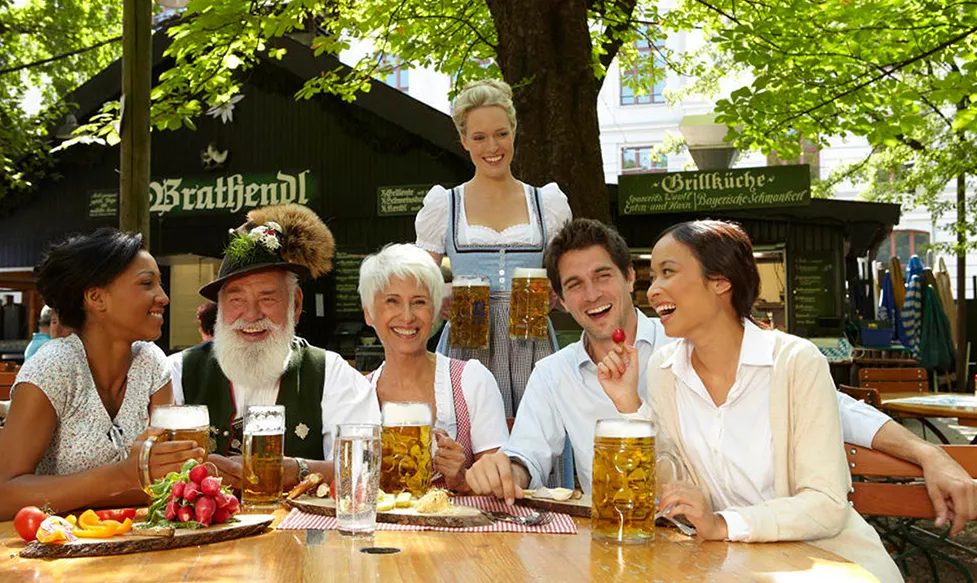 It officially begins each year on the second to last Saturday in September, at midday, when the mayor of Munich taps the first barrel at the Scottenhamel Tent calling out "O'zapft is", which means "it's open".
Only beer conforming to Bavarian Purity Laws (the Reinheitsgebot) and brewed within the city limits of Munich, can be served at the Munich Oktoberfest. Those laws dictate Bavarian beer may only consist of water, malt, hops and barley and ensure the beer is some of the tastiest in the world. For sure, there is no better place and time to enjoy the so-called Oktoberfest Beer than in Munich at Oktoberfest.
Oktoberfest Beer is a registered trademark by the Club of Munich" Brewers, which consists of six breweries = "Augustiner-Bräu, Hacker-Pschorr Bräu, Löwenbräu, Paulaner, Spatenbräu and Staatliches Hofbräu-München.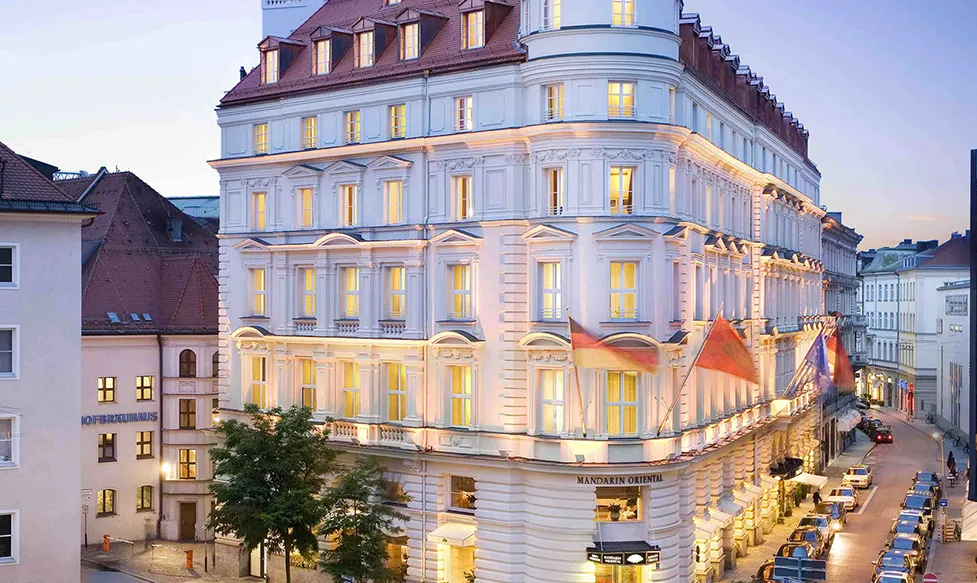 While in Munich we will be staying at the luxurious Mandarin Oriental Hotel, which used to be an opera house in the 1880s. It's a great" central location for the weekend's activities = "accessing a selection of the most prestigious bierhaus in Bavaria.
We have two days at Oktoberfest, and to fit in with the crowd, you will have to wear traditional Bavarian attire (don't worry, we have you covered!). The guys wear lederhosen (just like me) and the ladies wear dirndls (just like Julie), which means a white blouse, a skirt and an apron.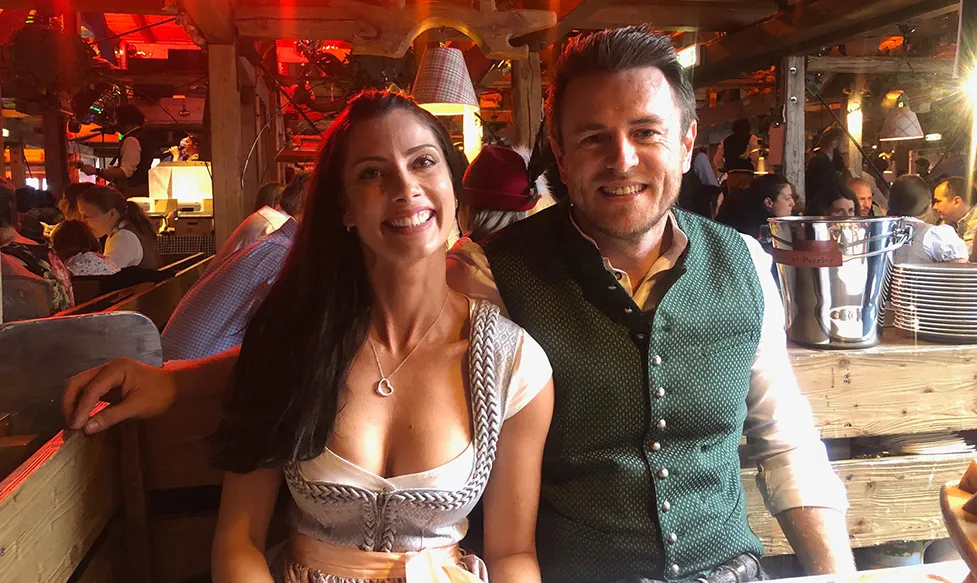 There's one word you will need to know, and that is 'prost', the German word for 'cheers'. You will get plenty of practice at it. The phrase you need to know is 'noch ein bier, bitte' (nock eye-n beer bit-a). Commit this to memory too, because it's how you ask for "another beer, please!"
There will be plenty of German sausage and plenty of German beer to enjoy – and you can enjoy it all without worry because we will leave the fleet 'at home'.
Want to know more? Next year's tour is already starting to fill up, so here's your chance to grab a few more details about what we will be doing.
---
Share Article