California's diverse terroir and mild climes make it the ideal environment for the fruits of the vine to thrive. So much so that even some of the rarer grape varietals can be found in the region, such as Valdiguié, Zinfandel and Pinot Noir. Not to be outdone, the region's decadent dining scene makes for a nearly unbeatable pairing. Join us as we weave our way through verdant valleys to discover the best wineries to visit in California.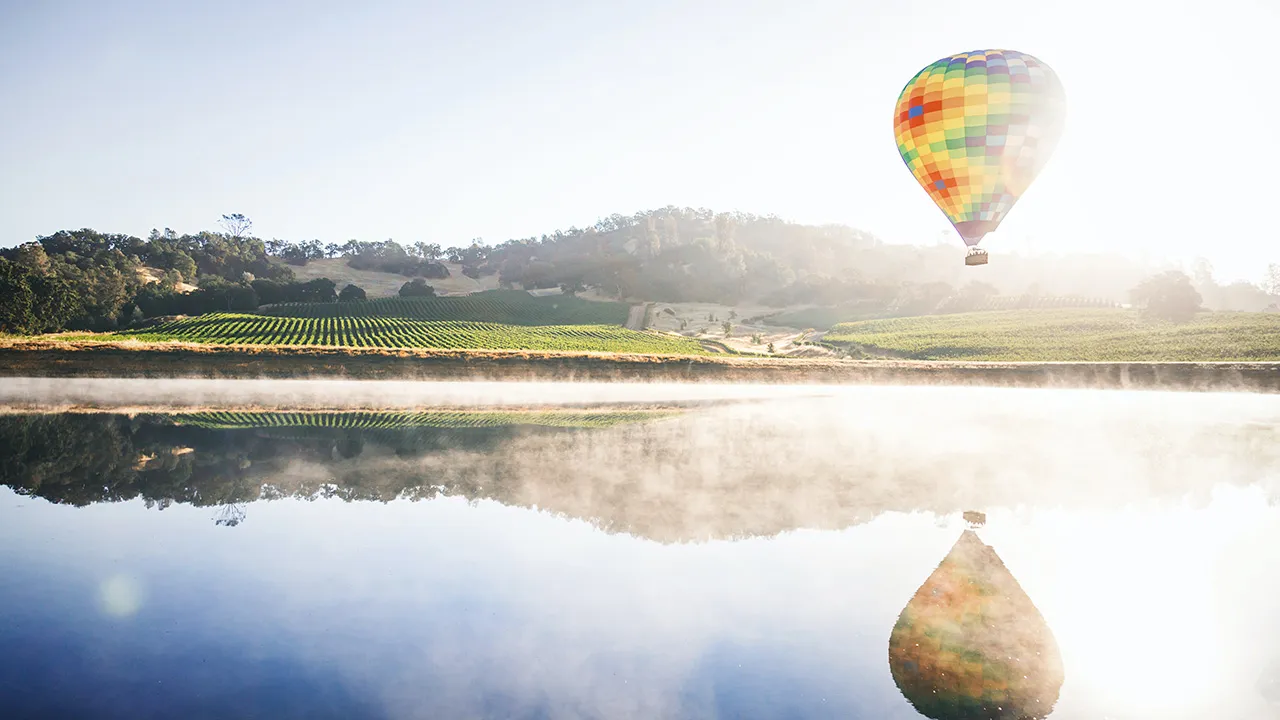 Image: Sebastien Gabriel / Unsplash
The most famous wineries in California
Did you know that California is responsible for around 90% of the wine produced in the United States? So it should be no real surprise that it is also home to almost all of the country's most famous wineries. Areas such as Napa Valley, Sonoma County, Paso Robles and Carmel Valley have become synonymous with sensational wine regions and their wineries. But just because an area is famous, and its wineries well-known, does that really make them the best? Or are there other, smaller places that may be better, but frequently get overlooked?
Let's start with a shortlist of some of the most famous wineries in California:
Heller Estate
Castello di Amorosa
Stag's Leap
Joullian Vineyards
Epoch Estate Vineyards
Daou Vineyards
Ready? Let's hit California's iconic and spectacularly scenic Highway 1 and venture into wine country.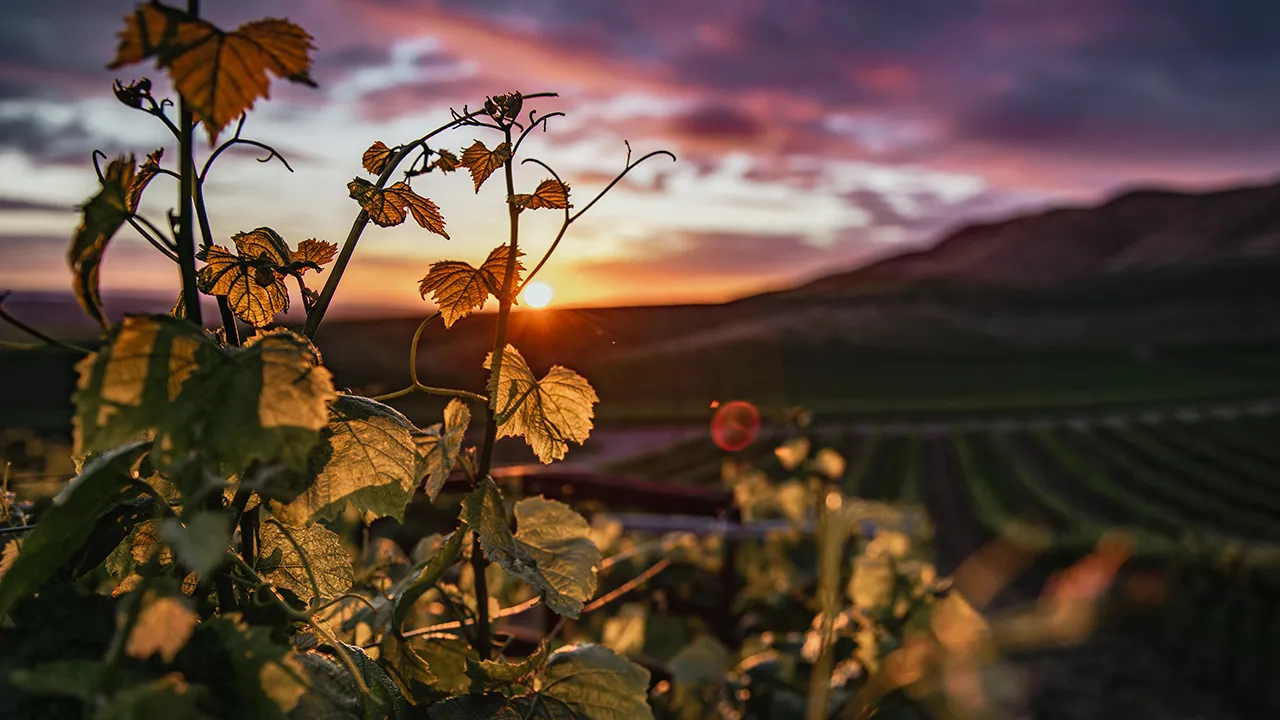 Image: Tim Mossholder / Unsplash
Best wineries to visit in Napa Valley
Having risen in popularity and esteem over the last 50 years, Napa Valley undoubtedly still holds the top spot for wine-centric experiences in California. Napa Valley wineries have worked tirelessly to improve the quality and consistency of their varietals, which includes the addition of 'old world' varietals such as Burgundy and Piedmont.
With over 375 wineries open for tastings as well as around 90 urban tasting rooms, a handful of Michelin star restaurants and almost perfect weather all year, it's no wonder Napa has become such a popular Californian destination.
Castello di Amorosa
Classically structured Italian-style wines produced on the hillside surrounding an authentically built 13-century Tuscan-style castle. Castello's winemaking team follows a simple philosophy: to produce well-balanced, intensely flavoured, elegant wines created by traditional winemaking approaches. Their 2014 and 2016 Cabernet Sauvignon have each won accolades - most definitely worth adding to the tasting list.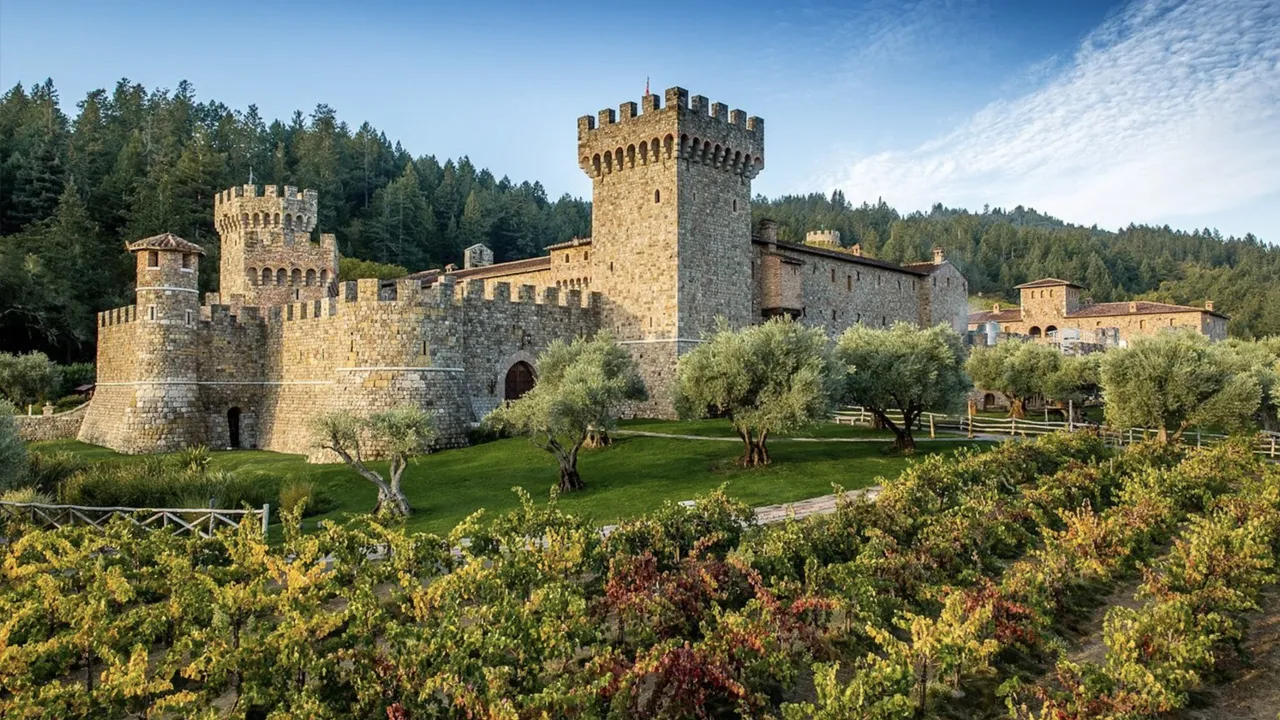 Image: Castello di Amorosa
Stag's Leap
Stag's Leap was one of the first Napa Valley wineries. Its rich and varied history makes for wonderful anecdotes throughout the intimate twice-daily tours. The estate's most notable claim to fame was being the winning winery for best Cabernet Sauvignon at the 1976 Judgment of Paris. It's character and charm certainly provide an extra draw card where we're concerned.
Interesting fact: there are in fact two Stags Leap wineries in Napa. One is famous for a Cabernet that bested the top Bordeaux at the 1976 Judgement of Paris and the other is also a lovely winery, however, without the same claim to fame. As both wineries then benefited from the publicity, and Stag's Leap felt this was unfair, they sued for the right to be the sole bearer of the name. Unfortunately for them, both wineries were founded around the same time and the court ruled that they could not force Stags' Leap to give up the name. In an attempt to compromise, the court decided that each winery would use apostrophes for differentiation. The famous Cabernet producer being Stag's Leap and the other Stags' Leap. In short, be sure to check your labels!
Duckhorn Vineyards
Introducing one of North America's premier producers of wine in Napa Valley. Founded in 1976 as one of the area's first 40 wineries in Napa by Dan and Margaret Duckhorn, the estate has grown from strength to strength becoming known for its quality and excellence. From its Cabernet Sauvignon and Merlot to the sensational Sauvignon Blanc, these award-winning wines are well worth the visit.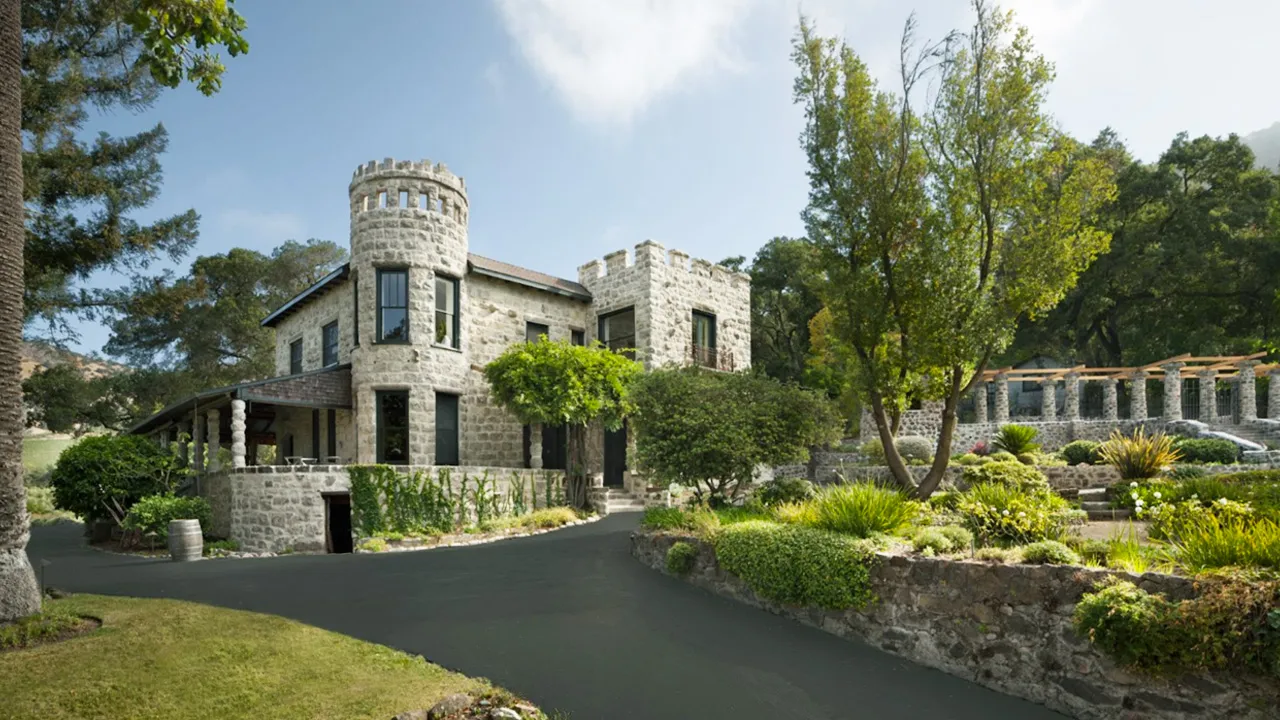 Image: Visit Napa Valley
Best wineries to visit in Sonoma County
Sonoma County wineries are the perfect example of why we say that the biggest are not always the best. Journey to the land of southern California wine country and discover the beauty of family-owned and run wineries. As production is smaller scale, these bespoke vineyards create some of the finest wines in California, but it would be hard to know without going there and trying some for yourself. Although occasionally overshadowed by Napa, Sonoma County should undoubtedly feature as one of the best wine regions in California.
Matanzas Creek Winery
Found in the strikingly beautiful Bennett Valley in Sonoma County, Matanzas Creek Winery has built its reputation on Sauvignon Blanc and Merlot. Thanks to the area's temperate climes and the estate's sustainable farming, their chosen varieties have thrived and delivered consistently good wines every year. Matanzas is also known for its incredible lavender fields.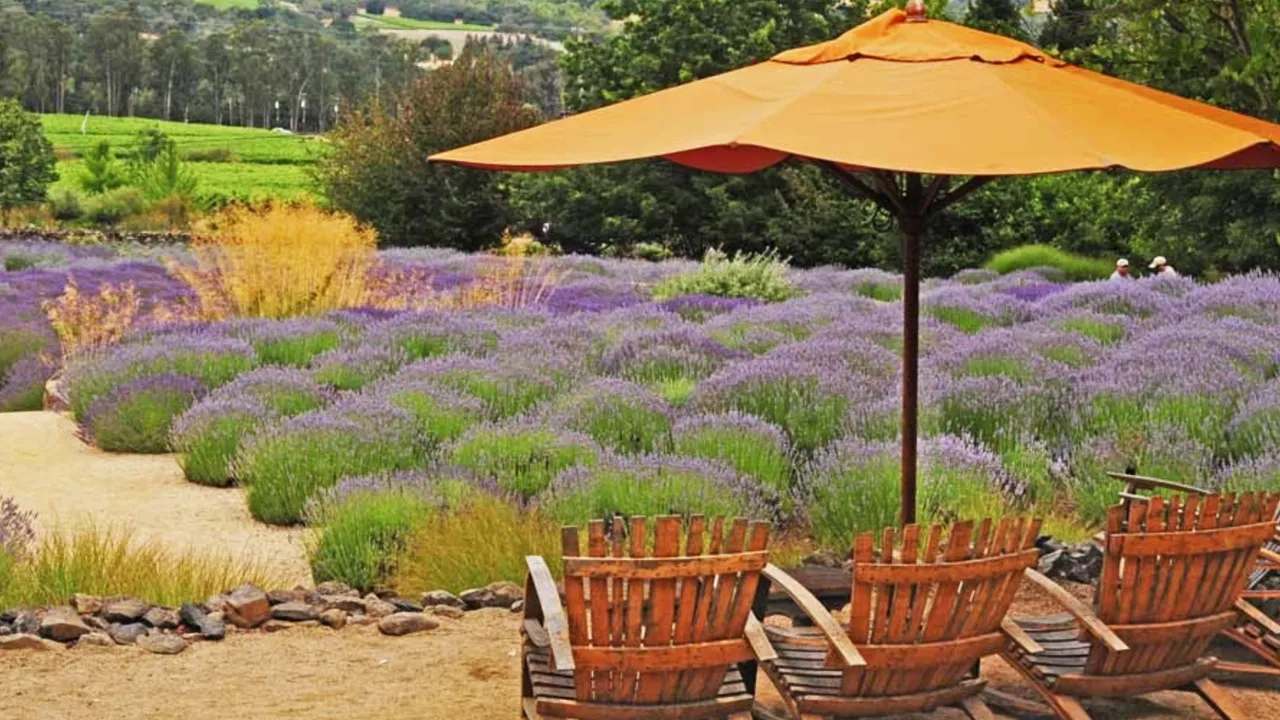 Image: Matanzas Creek Winery
Rodney Strong Vineyards
Rodney Strong is known as a wine pioneer of sorts in Sonoma County given the amount of 'firsts' he's achieved, including crafting a single-vineyard Alexander Valley Cabernet Sauvignon, planting Pinot Noir in Russian River Valley, and producing a Chalk Hill appellation Chardonnay. Tastings of their premium, small-lot wines are by appointment only and well worth the booking.
Gloria Ferrer Caves & Vineyards
This is the place to stop by if sparkling wine tantalises your tastebuds. The Ferrer family recognised that the Sonoma terroir was perfect for Pinot Noir and Chardonnay, and ideal for sparkling wines. While no sparkling wine made outside of the Champagne region of France may be termed Champagne, the family still follows the traditional methods.
You may, however, still see some bottles of bubbles in the USA with labels stating 'Champagne'. As America never ratified the Treaty of Versailles stating that the use of the word Champagne be reserved for sparkling wine produced in the Champagne region of France using approved methods, the word was not protected and remains on the labels of several wineries. A new agreement states that it is now illegal for any new labels using generic terms such as Champagne and Chablis to be produced, but existing labels may continue to be printed.
Either way, we find these bubbles are best enjoyed on the veranda overlooking the view.
Best wineries to visit in Carmel Valley
Welcome to one of the sunniest places in the Monterey Peninsula. There will never be a question of what to do in Carmel Valley, because the options are almost endless: discover the sensational wineries and cuisine of the region, visit Carmel Valley Village, or cruise Carmel Valley road. Rejoin Highway 1 at Carmel-by-the-Sea and continue for as long as you please. Views of verdant valleys, meadows filled with wildflowers and lambs frolicking in fields await.
Joullian Vineyards
Calling all Chardonnay fans, this is the winery for you. Joullian Vineyards produces three distinctive Chardonnays; the first is a blend of grapes sourced from five different vineyards in the same area while the second and third are single-vineyard wines. Meticulously crafted and aged to perfection in French Oak barrels, perfection. Joullian also makes a stellar Sauvignon Blanc and a range of reds from Merlot and Zinfandel to Cabernet.
Heller Estate
Discover what it means to be truly organic at Heller Estate. Every inch of the 120 acres of vineyards is dry-farmed and certified as 100% organic, but at Heller Estate, it's not just a label, it's a culture. The tasting rooms are unpretentious and the estate is worth meandering around to discover a host of interesting sculptures across the grounds. Each of their wines is pleasing to the palate, but the Petit Verdot is particularly noteworthy.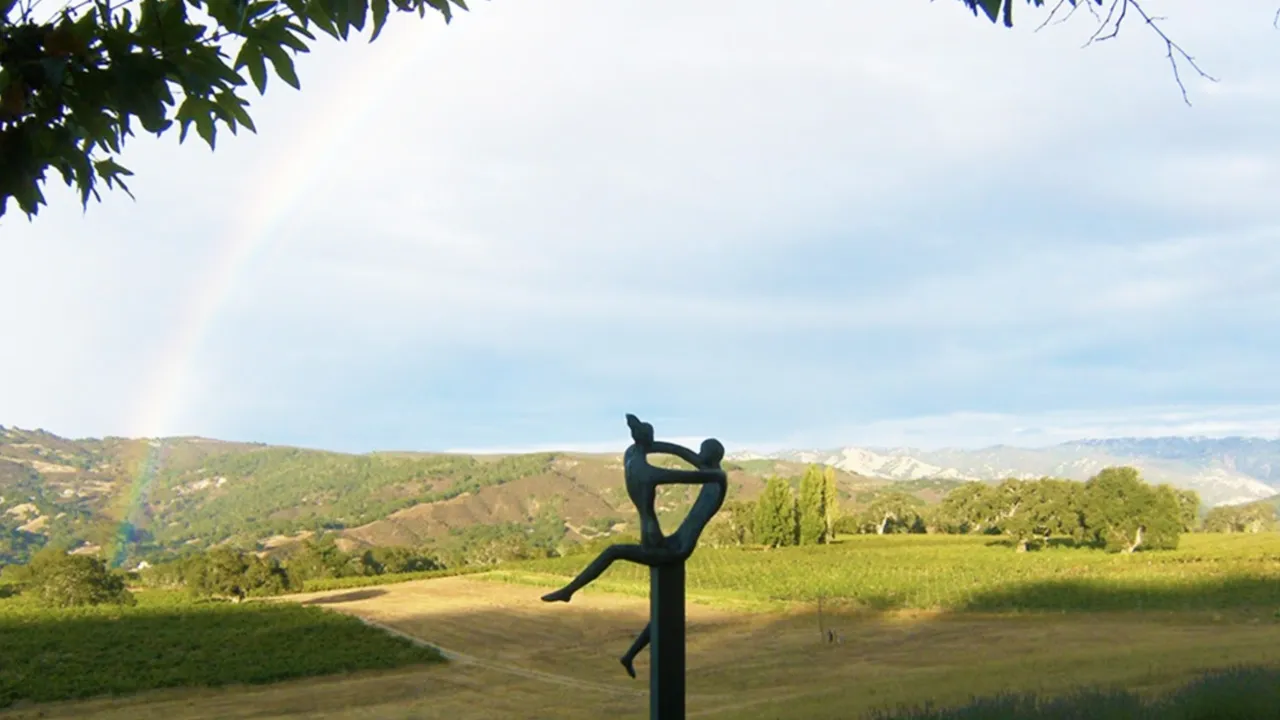 Image: Heller Estate
Holman Ranch
Here's something a little different. While this is a blog about the best wineries in California, it's also about uncovering the gems. From sparkling wine and Rosé to Pinot Noir and Chardonnay (plus a little Sauvignon Blanc in the middle), Holman has it all. But it also has exquisite, ranch grown olive oil. An unusual pairing but both are of the finest quality. A must-try - their Sweet Love Sauvignon Blanc.
Best wineries to visit in Paso Robles
Introducing California's fastest-growing wine region. Its warm climes, ocean breeze and rich soil make for the ideal environment for prolific vineyards. Although its impressive collection of over 200 wineries could keep one busy for a long time, Paso Robles is also known for its rich heritage and distinctive rural beauty. Explore the iconic Hearst Castle, dine at sensational restaurants, or make the most of the great outdoors.
Daou Vineyards
A spectacular Spanish Colonial structure atop a magnificent mountain awaits. The slope and calcareous soil make the perfect conditions for Cabernet Sauvignon. It would be remiss to sit inside when the view from the terrace is simply exquisite. Choose between two tastings; one of cheese and charcuterie perfectly paired with a Daou wine, or the other where the resident chef creates a delicious meal. Either way, it's difficult to go wrong.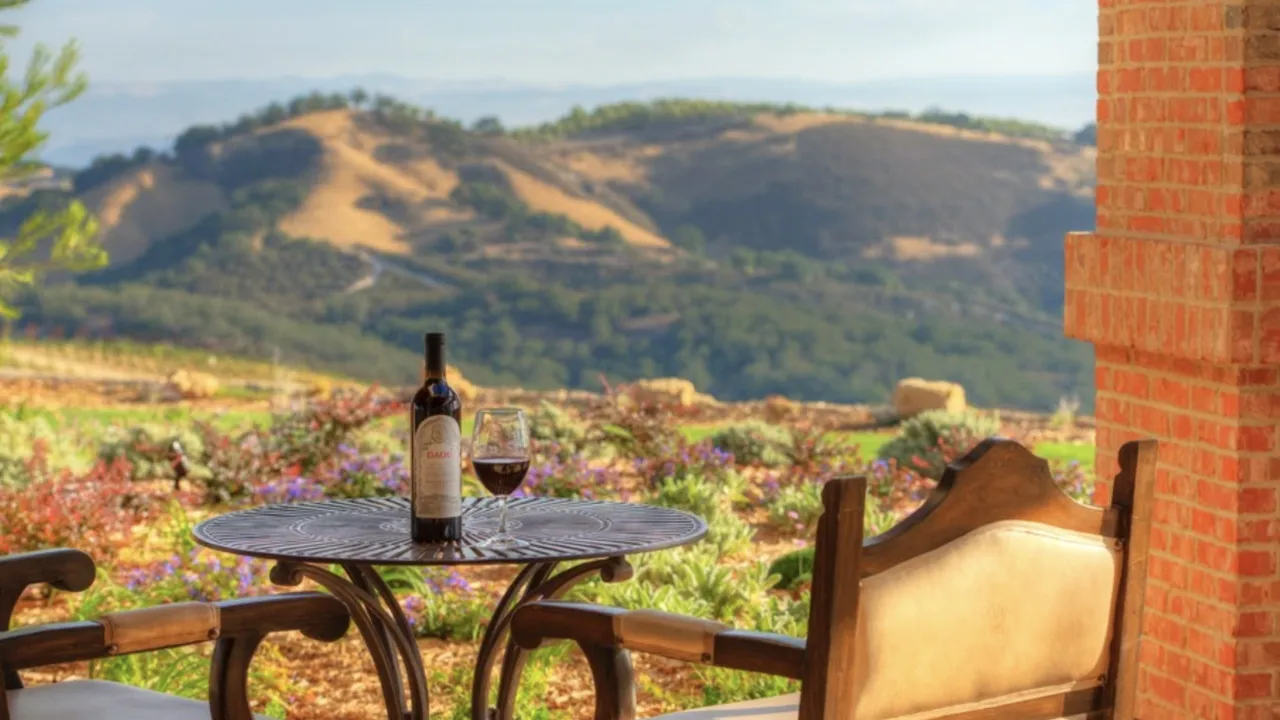 Image: Wine Maps
Epoch Estate Wines
This winery requires a bit of a drive, but it's worth it for the varietals. In 2004, the new owners of Epoch saw the estate had fallen into disrepair and its vines looked tired. A patchwork of Syrah, Grenache, Mourvédre, Petite Sirah, Tempranillo, Zinfandel, Grenache Blanc, and Picpoul Blanc were planted and the rest was up to the ocean breeze and warming sunshine. Discover the oak forest and sweeping vistas before visiting the historic tasting room to sample their five wines. Bookings are required.
Le Cuvier
With charismatic winemaker John Munch at the helm, it's no wonder Le Cuvier is such a delightful, engaging place. His theory on the creation of wine is as follows "at Le Cuvier, we have firmly dedicated ourselves to making life as interesting as possible, while leaving the entire process of winemaking in the hands (so to speak) of the wild beasties. Indeed all human efforts in the effervescent process are evanescent." Discover the effects of wild yeast fermentation, coupled with uncommonly long barrel-ageing while admiring the delightful views.
Wrap Up
Phew, what a roundup. We feel confident in saying that California has no shortage of incredible wines just waiting to be sampled. Whether you would prefer a characterful family holding with a few house wines, or one of the biggest wineries in the region, there are seemingly endless options to choose from.
If getting behind the wheel and touring the culturally rich, wine-infused and sensationally scenic roads of California appeals, we have the perfect way to explore. Take a peek at our Californian self-drive holiday.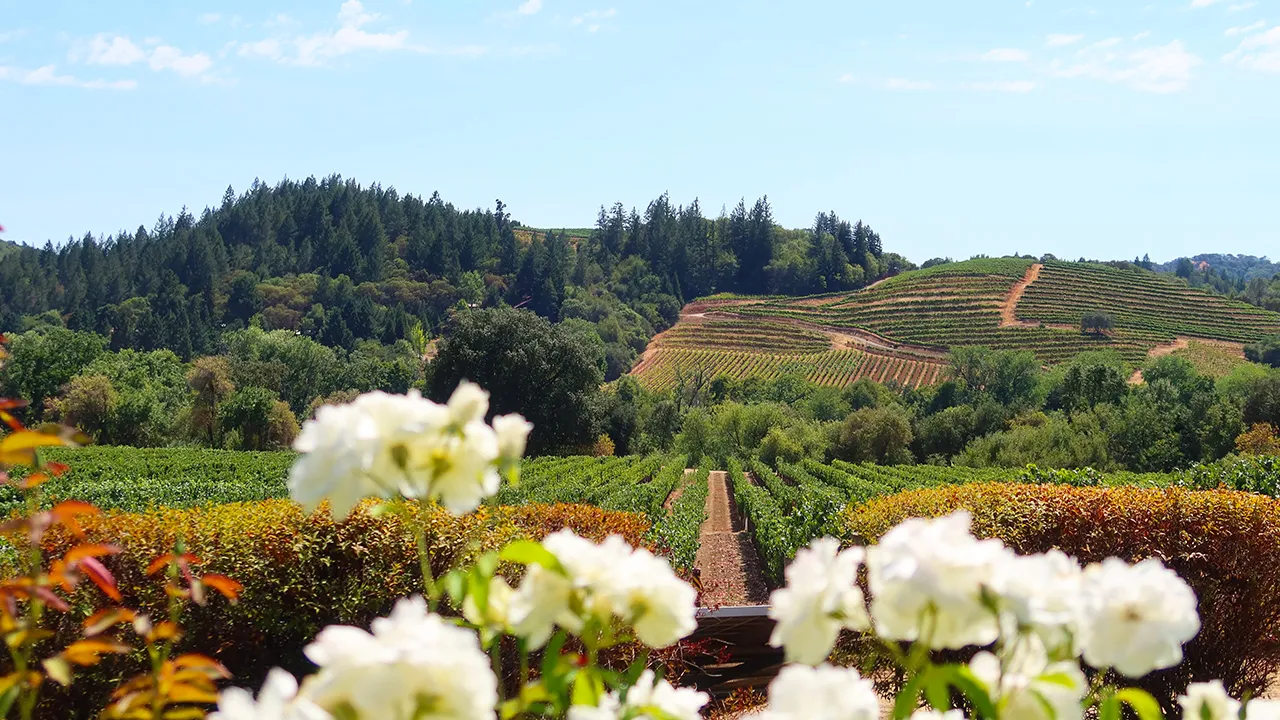 Image: Ugi K / Unsplash
contact our team or visit our website to find out more.
---
Share Article