From floating in geothermal waters under the Northern Lights to infinity pools with sensational views, prepare yourself for serious spa envy as we run you through our handpicked selection of 10 of the best spa hotels in Europe.
These upscale spa hotels offer the finest facilities and truly unique experiences in addition to providing remarkable views that will be forever etched in your memory. We explore retreats across the continent, from the elegant English countryside to the dramatic Swiss Alps.
In no particular order, here are some of our favourites.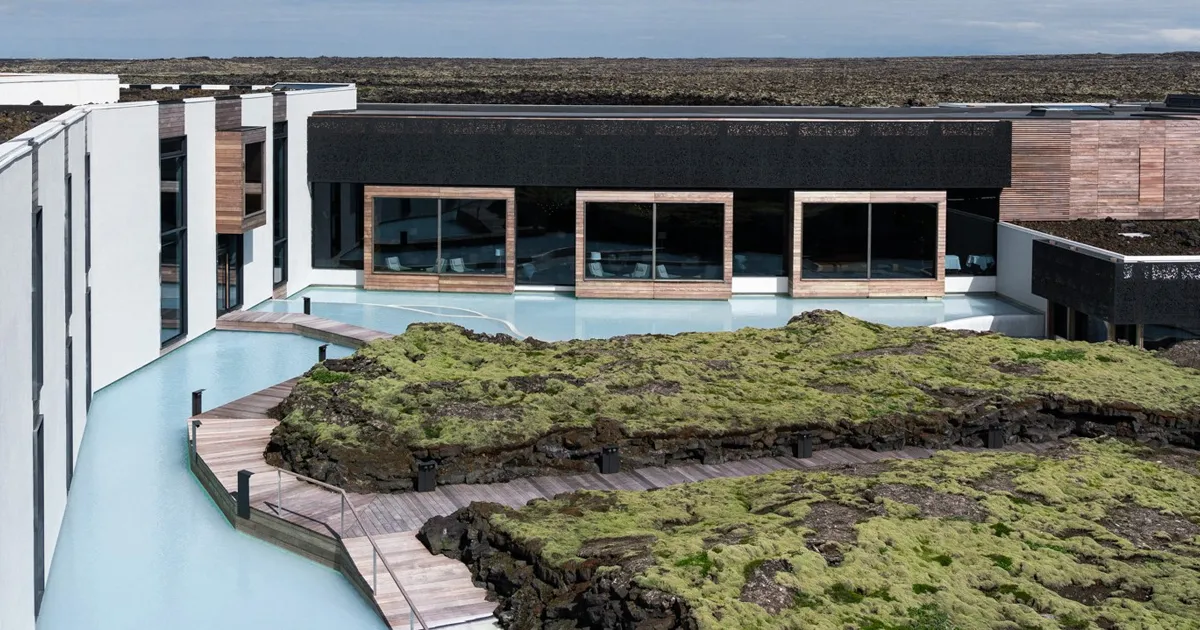 Image: bluelagoon.com
The Retreat Spa, Blue Lagoon (Iceland)
We begin with a truly astounding Icelandic winter spa that sits on an 800-year-old lava flow. Having opened in 2018, The Retreat is a modern ultra-luxe hotel that is surrounded by the world-famous Blue Lagoon – a striking geothermal spa among the mossy lava landscape of the Reykjanes Peninsula.
The Retreat Spa allows you to truly make the most of this idyllic location with special access to private areas of the lagoon. It's the perfect place to recuperate after an adventurous day of ice driving.
Enjoy a soak in the mineral-rich waters, swim to secluded lava canyons, and cleanse yourself with a trip to the subterranean steam cave. Of course, venturing to the swim-up bar to grab a premium cocktail is another must.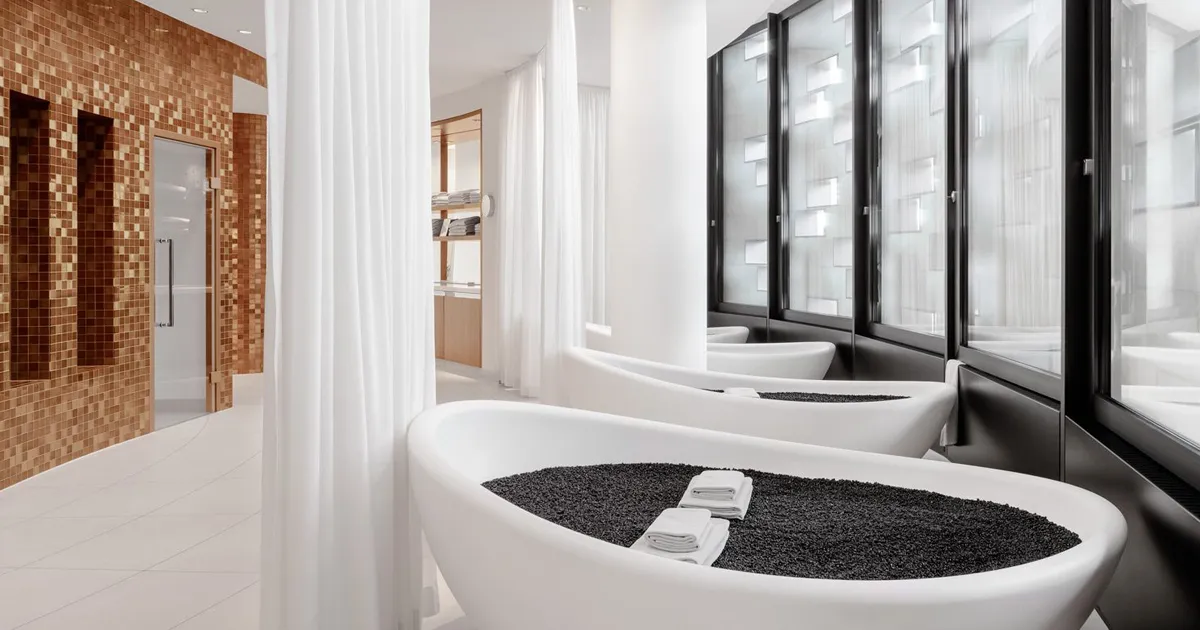 Image: thedoldergrand.com
The Dolder Grand Spa, Zürich (Switzerland)
Overlooking the city of Zürich, the Dolder Grand is an imposing 19th-century castle that looks like something plucked out of a fairy tale – and its multi-award-winning luxury spa is certainly on the magical side.
Across a sprawling space of more than 4,000m², the spa boasts an abundant aqua zone with swimming pool, indoor and outdoor whirlpools, snow paradise zone, and the sunaburo – traditional Japanese heated pebble baths.
Evaporate your stress away with the steam pots, steam bath, sauna, kotatsu foot bath and many other experiences – not forgetting the outdoor hot tub with views of the city and Lake Zürich. You can enjoy the full extent of the Dolder spa on our signature European Supercar Driving Tour.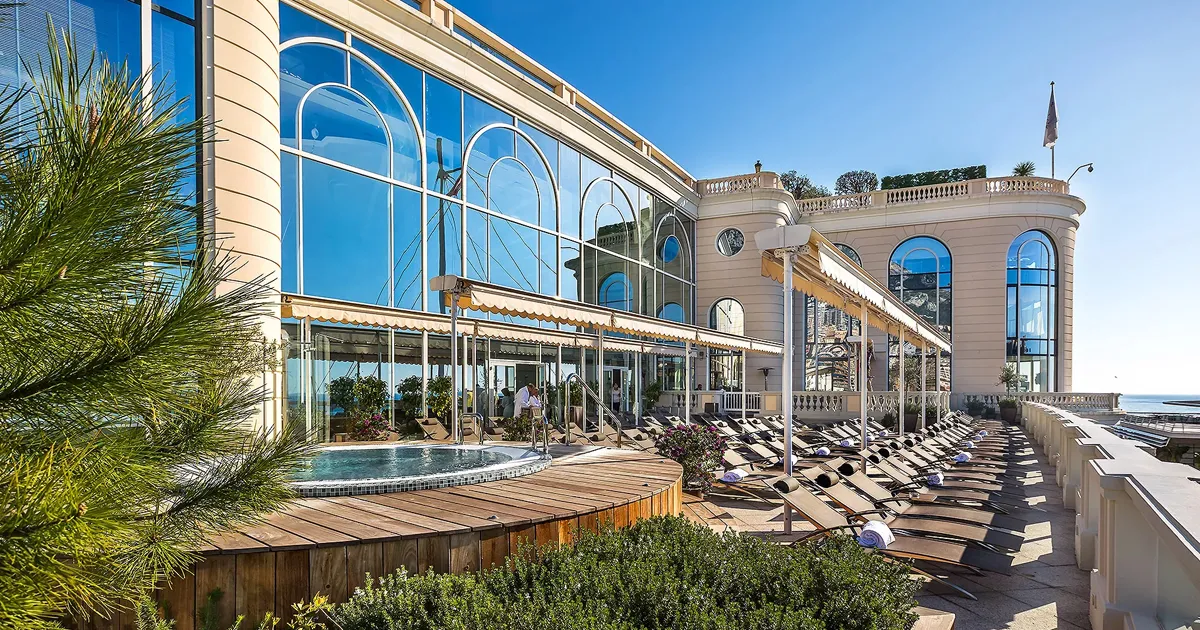 Image: montecarlosbm.com
Thermes Marins, Monte Carlo (Monaco)
There's no shortage of luxury spas in the home of opulence, yet the best spa retreat in Monaco is in Monte Carlo's prestigious Carré d'Or district – Thermes Marins, accessible from our favourite hotel in the city, Hôtel Hermitage.
This stunning spa boasts a huge 6,600m² of wellness facilities. You can enjoy a dip in the seawater pool, heated to a blissful 29°C, then invigorate your senses by alternating between the sauna and hammam, as well as the cold bath and ice fountain.
The spa also offers a solarium and jacuzzi that both overlook the Mediterranean sea. While these are not accessible during the F1 Grand Prix weekend, you can join us onboard our exclusively chartered superyacht to watch all the motoring action as part of our bucket-list Provence Driving Tour.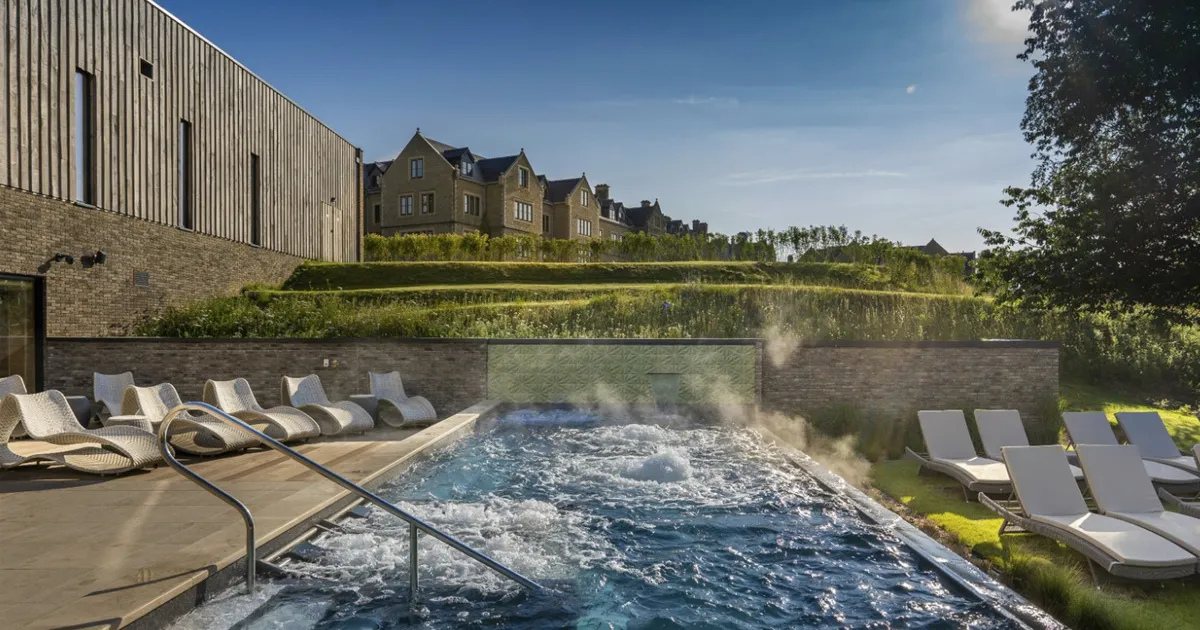 Image: exclusive.co.uk
The Spa at South Lodge, Sussex (England)
South Lodge is a historic manor turned five-star parkland hotel, nestled in the heart of West Sussex. The hotel is home to an irresistible English countryside spa, where indoors and outdoors meet and beautifully complement each other.
Inside the spa, you can immerse yourself in the infinity edge pool, botanical sauna and marble-lined salt steam, as well as enjoy treatments in one of 14 nature-themed therapy rooms. If you are in town for the nearby Goodwood Festival of Speed in July, you can also head outdoors and make the most of the British summertime on the terraced sun decks and in the bubbling outdoor hydrotherapy pool.
Recharged and refreshed, you can then enjoy a salubrious meal at the hotel's health-focused Mediterranean restaurant, Botanica.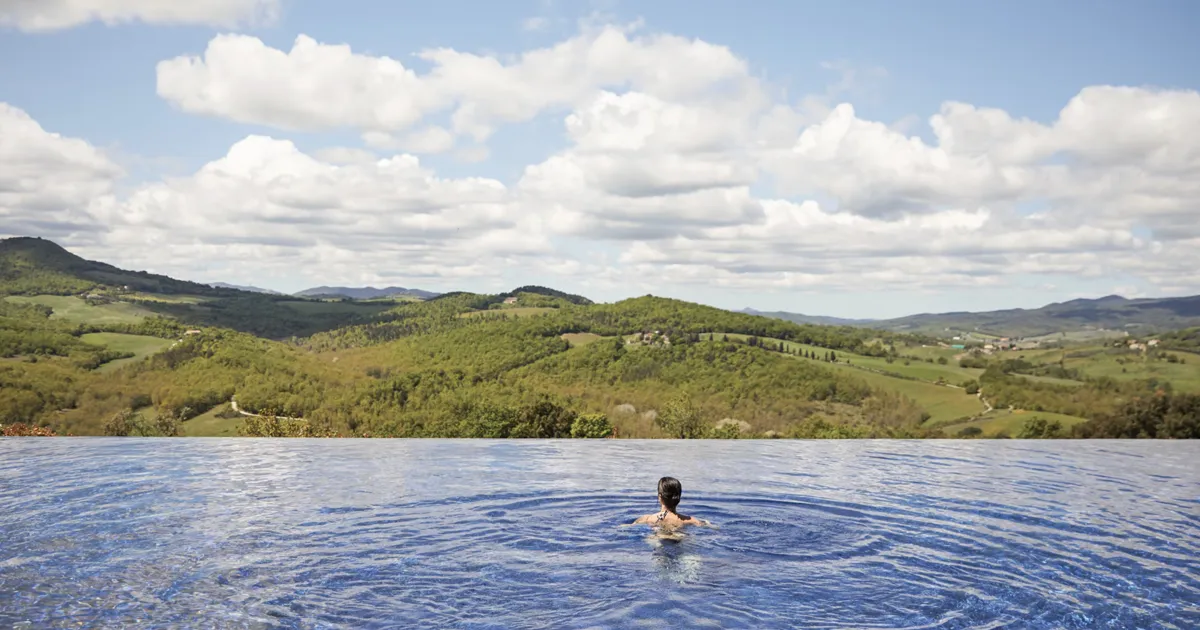 Image: belmond.com
Essere Spa, Tuscany (Italy)
Deep in the Tuscan countryside, the spa at Castello di Casole certainly gives you a taste of la dolce vita. The Essere Spa sits in the former wine cellars of this restored 10th-century castle, which happens to be one of our favourite luxury hotels in Tuscany.
Original stone walls and barrel-vaulted ceilings set a tone of intimacy and exclusivity as you explore the spa's saunas and steam rooms. You can also dive into a mouth-watering menu of massages and holistic treatments, all inspired by local ingredients such as olive oil, orange and rosemary.
The highlight is undoubtedly perching on the side of the heated infinity pool as you admire the gorgeous Tuscan hills – the best way to see out a day of supercar driving on our Taste of Tuscany supercar tour.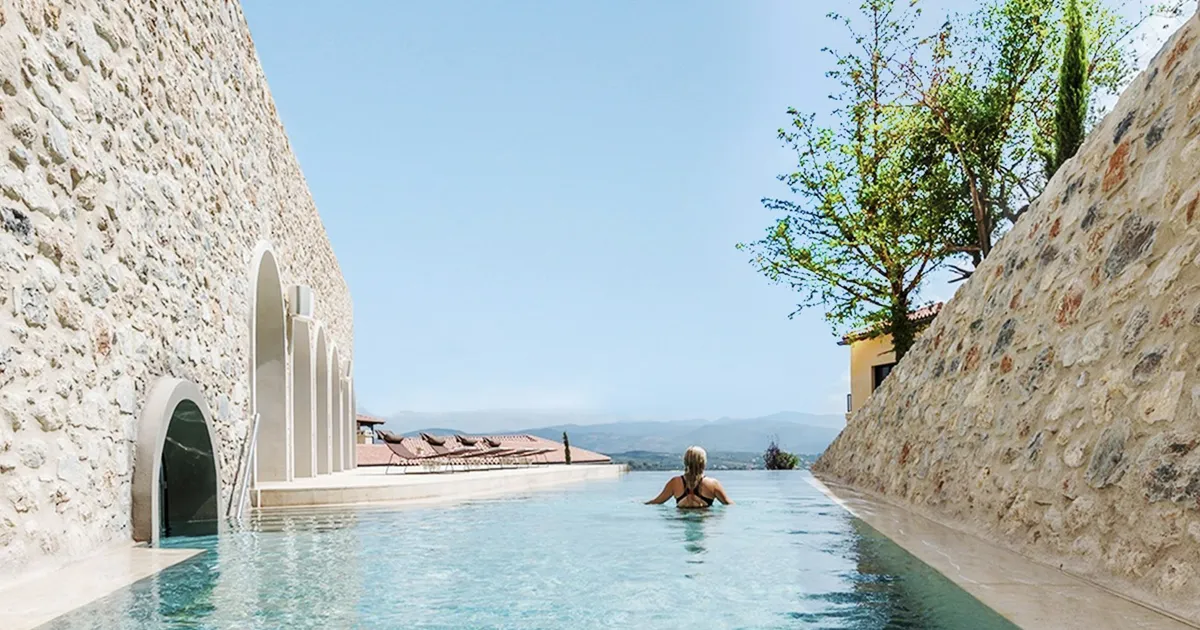 Image: euphoriaretreat.com
Euphoria Retreat, Mystras (Greece)
Considered one of Europe's leading destination spas, Euphoria is a seriously impressive luxury health and wellbeing retreat in Greece, within the UNESCO World Heritage site of Mystras.
There are many showstopping features at this unique spa. For example, the sphere pool – with underwater marine sounds – offers a womb-like experience and the promise of a spiritual rebirth. Or there's the speleotherapy salt room, which is said to aid your respiratory system.
Euphoria's four storeys also offer you a picturesque outdoor pool, Byzantine hammam, and a series of experiential showers; there's also an ice fountain, cold plunge, infrared sauna, a tepidarium, and more. Even better, it all takes place in a location that's rich with natural beauty.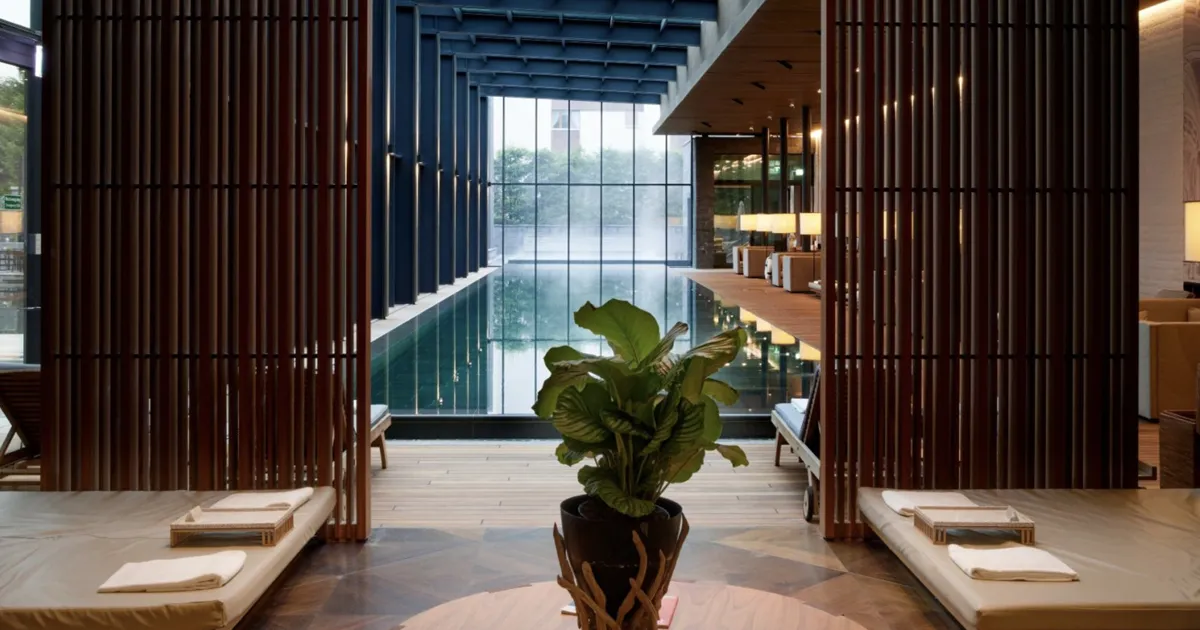 Image: thechediandermatt.com
The Spa at The Chedi, Andermatt (Switzerland)
Set in the gorgeous Swiss ski resort of Andermatt, the opulent ski chalet The Chedi offers 2,400m² of true tranquillity in its Asian-inspired spa.
This incredible spa is a firm favourite with guests on our Swiss Supercar Tour, who enjoy a good post-drive stretch with a leisurely swim in the largest indoor hotel pool in Switzerland. The spa also features a heated 12-metre outdoor pool, complete with a dramatic alpine backdrop.
Back inside, invigorate yourself in any of the four saunas, jacuzzi, and hot and cold plunge pools, then retire to the Tibetan Relaxation Lounge for a little zen time. The hotel's cosy log fires are the place to extend your relaxation, perhaps with a glass of something chilled.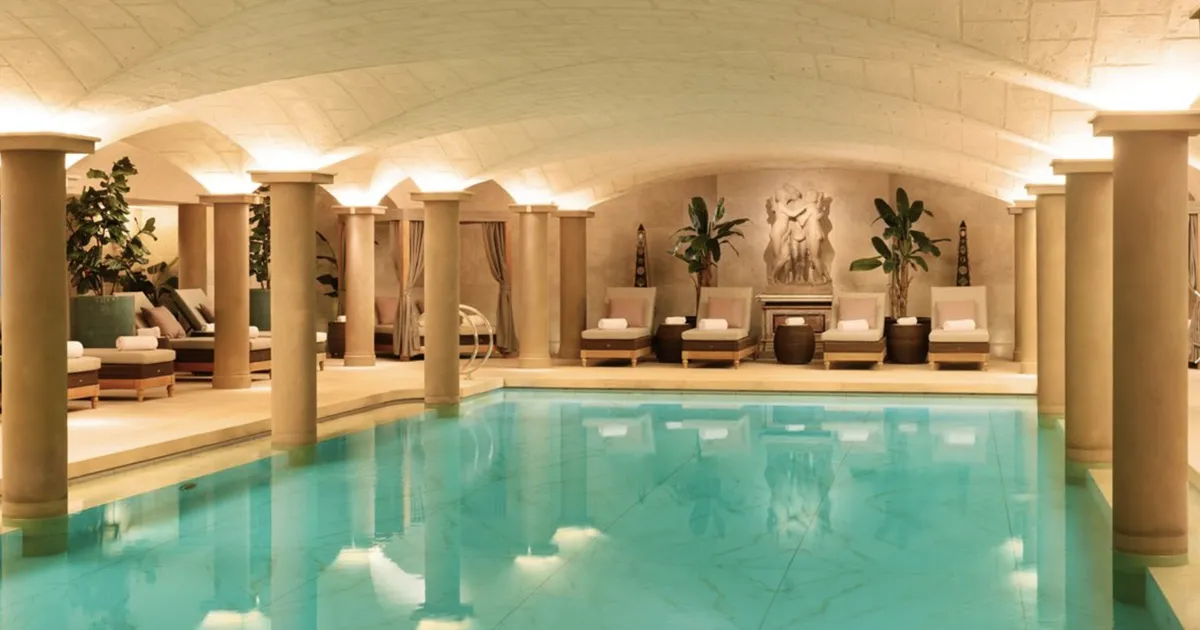 Image: grantleyhall.co.uk
Three Graces Spa, North Yorkshire (England)
One of our favourite stately homes in northern England is the majestic Grantley Hall – a 17th-century country house that's now a renowned five-star hotel, with some excellent wellness facilities.
Notably, Grantley Hall boasts the most advanced hotel fitness facility in the United Kingdom, with state-of-the-art workout and analysis equipment that would leave many professional gyms severely envious. This includes an underwater treadmill, cryotherapy chamber and 3D body scanners.
After a high-tech workout, the Three Graces Spa is ready to relax you. This sophisticated spa seeps serenity, with a pristine indoor-to-outdoor hydrotherapy pool, as well as a handful of thermal experiences, including a steam room and snow room.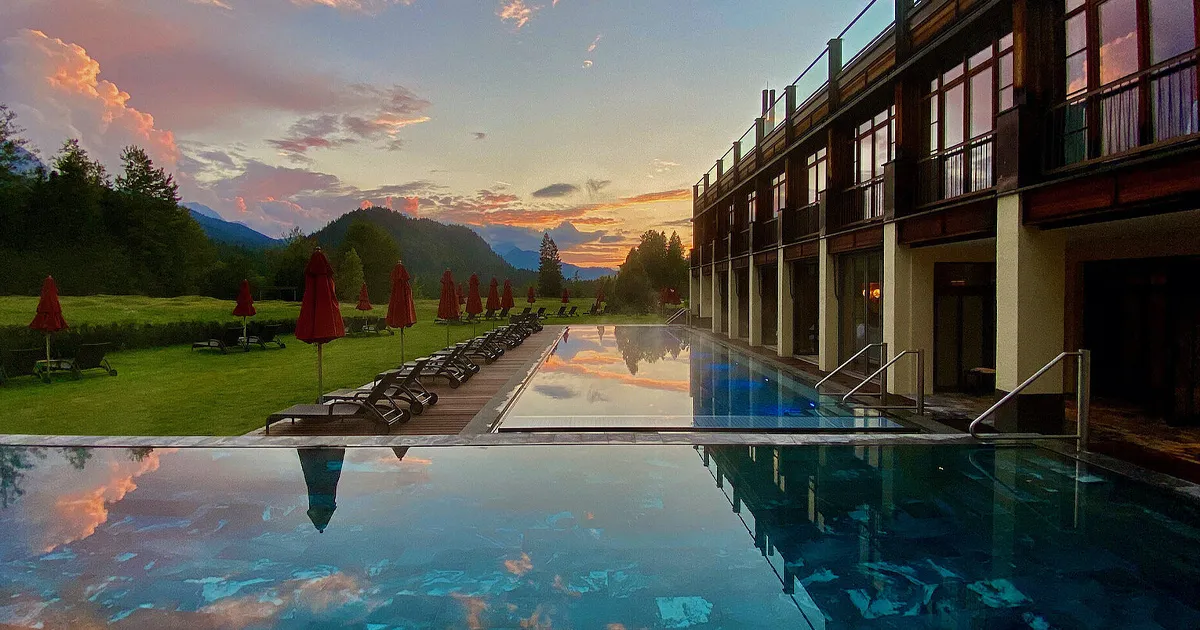 Image: schloss-elmau.de
Schloss Elmau, Oberbayern (Germany)
In a jaw-droppingly beautiful Bavarian hideaway that boasts six restaurants, two libraries, a concert hall and a bookshop, it makes sense that Schloss Elmau has no less than four excellent spas. For us, the pick of the bunch is the Badehaus Spa.
This strictly adults-only spa offers some of the most breathtaking views you will find at a luxury spa in Europe. Here, you can swim laps of two heated outdoor infinity pools, which is enhanced when the snow hits Oberbayern.
Back indoors, warm up with a Finnish sauna and enjoy a myriad of speciality treatments. You can then enjoy exploring everything else this sensational complex has to offer.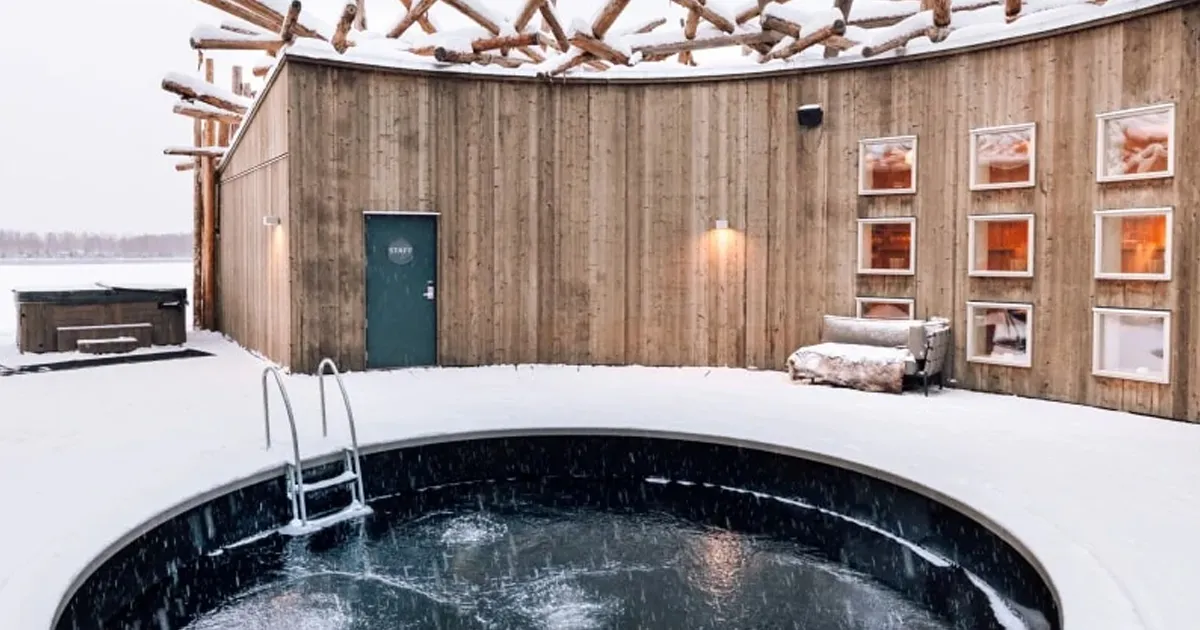 Image: arcticbath.com
Arctic Bath, Lapland (Sweden)
Floating in the heart of Swedish Lapland on the edge of the Arctic Circle, this destination spa ticks a few boxes – 'brisk' and 'unique' are two of these! The resort features a circular spa with a criss-cross of birch trunks creating a magnificently imposing structure.
It's at the centre of this frosty structure that the action takes place, as you plunge directly into the icy Lule river, at temperatures often no warmer than 4°C. It's an experience that certainly clears away the cobwebs.
You can then thaw yourself with a visit to the dry saunas, steam room and hot tub, as well as a multitude of dreamy treatments – did somebody say Swedish massage? Then retire to your cosy hygge cabin for a tipple by the wood-burning stoves. 
Enjoy luxury spa experiences as part of a unique adventure with Ultimate Driving Tours
If this article has you desperate for some swimming, steam and serenity, then there's no time like the present to consider your next trip. 
You can join us at one of these exceptional luxury spas on a selection of our exclusive driving tours. Reach out to our friendly team today to learn more.
---
Share Article