The Australian Grand Prix is officially back!
After a pandemic-necessitated break, the Melbourne F1 race will be back in full force at Albert Park in April 2022. We're sure the question at the forefront of everyone's mind is, has anything changed? Will it be the same as previous years? To answer some of those pressing questions, we've compiled the ultimate Australian Grand Prix guide.
So, if you want to know more about the event or have questions you can't find answers to, keep reading.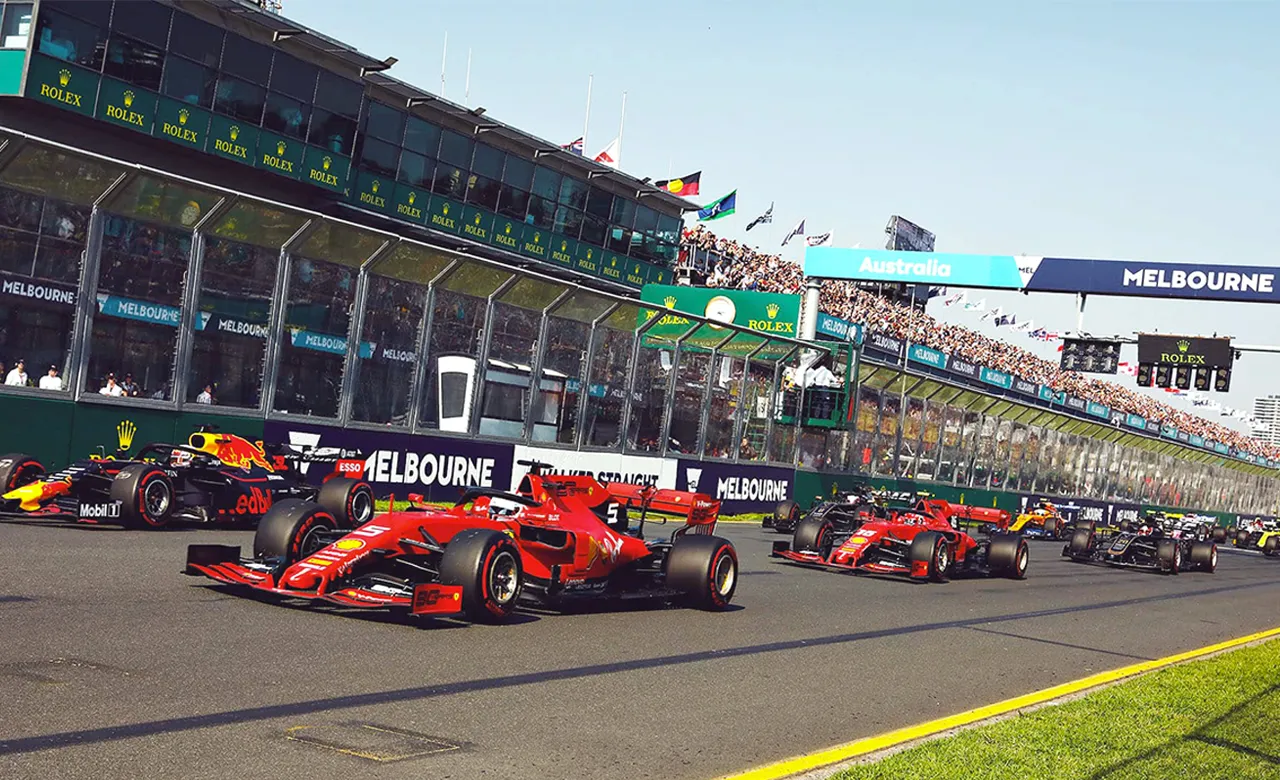 Image: Formula 1
Australian Grand Prix latest news
We could not be more excited to see the Australian Grand Prix return this year. The event will take place from 07-10 April and, as with every year, promises to be a divisive experience among F1 fans.
For some, it provides a delightfully unique atmosphere and often produces unexpected results. Others, despite enjoying the event, can't help but reminisce about the previous Adelaide Street Circuit. For us? Both have been fantastic in their own rights.
Following its sabbatical, the demand for tickets has been unbelievable and the 2022 edition sold out at an unprecedented rate. If you blinked, you may have missed it.
In terms of what to expect, we've heard there will be several firsts on the cards. First and foremost, it will be Daniel Ricciardo's first race with McLaren on home soil. Exciting new release F1 cars will also be making their debut at Albert Park and we can't wait to see what kind of action they bring to the table.
Previous years have seen around 300,000 spectators throughout the weekend, with a crowd in excess of 100,000 on race day, making it one of the top attended events in the F1 calendar.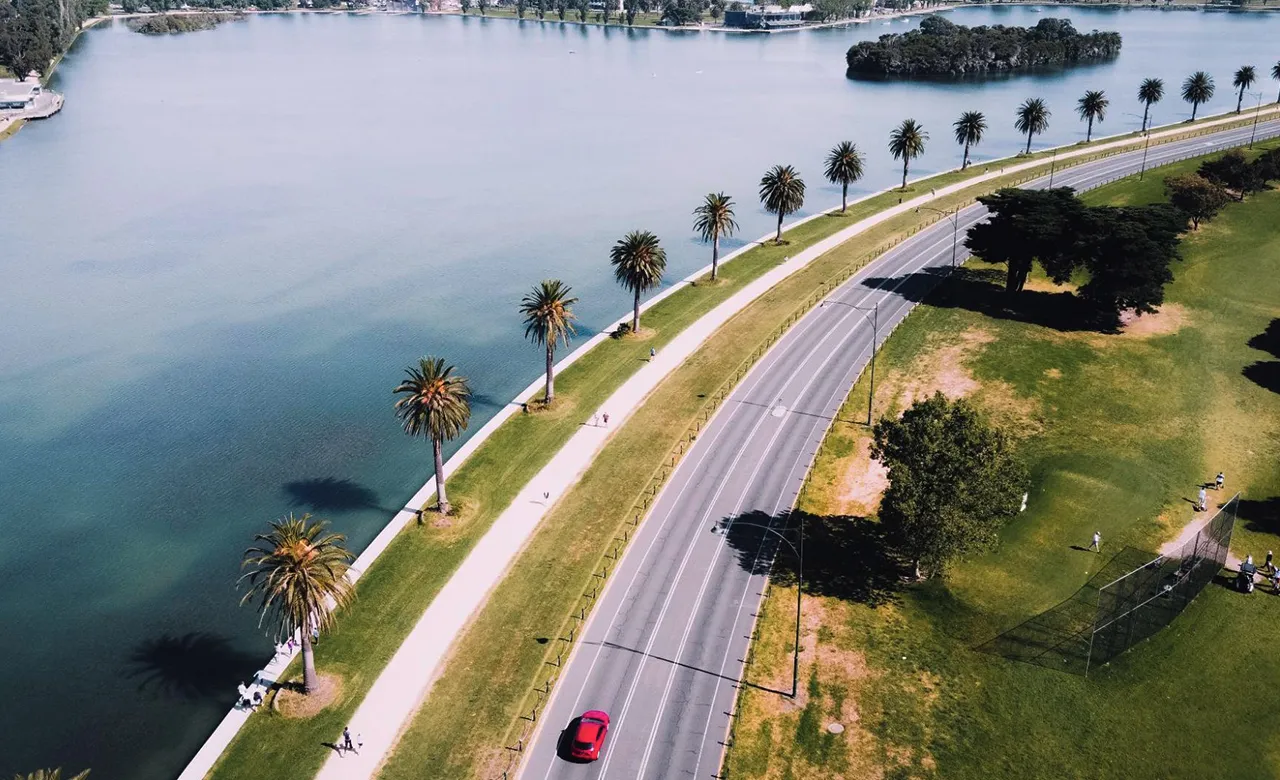 Image: Pat Whelen / Unsplash
It's official: Australian GP to remain in Melbourne through 2025
In 2015 organisers of the Australian Grand Prix signed a contract to ensure the event's continuation until at least 2023. Several years later in 2019, the contract was reviewed and a deal was made ensuring that the Grand Prix will continue in Melbourne until 2025. As the event had to be cancelled in 2020 and 2021 due to the Coronavirus pandemic, perhaps we may even see a further extension. We can always hope, right?
There has always been a fierce rivalry between Melbourne and Sydney, and that is no different when it comes to which city would be the better host for the F1. Although there have long been attempts from The Premier State to woo race organisers north. Head of the Australian Grand Prix, Andrew Westacott, dismissed reports stating that the race could potentially end up in Sydney. However, there have also allegedly been talks of New South Wales bidding to take the race from Melbourne although nothing can be confirmed as yet.
As the race was originally run in Adelaide from 1985 - 1995 before moving to Melbourne, it's not outside the realm of possibility for it to shift again. That being said, there will be a fight afoot as Melbourne is keen to hold on to the Grand Prix.
Read a little more about the Grand Prix hosting debate.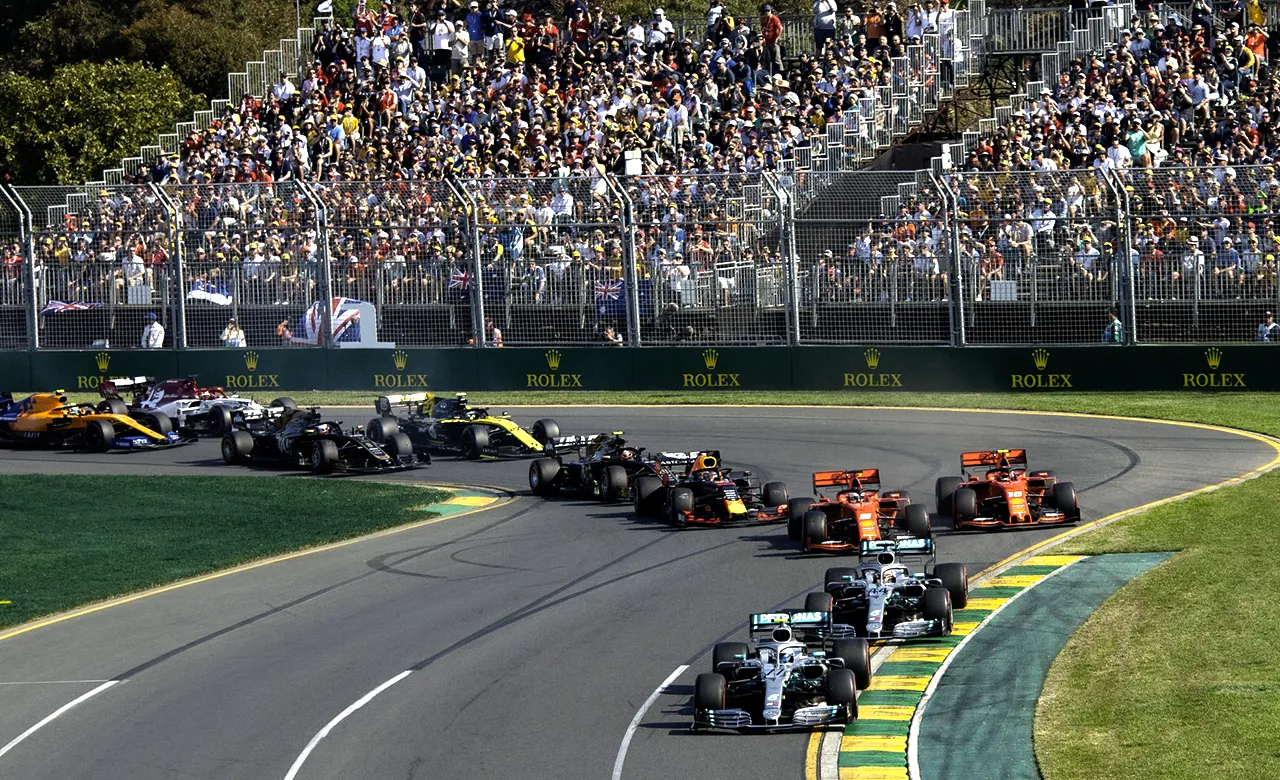 Image: Formula 1
Australian Grand Prix race facts, circuit and city information
Now that we've looked at some of the event's background, it's time to talk about time around the Grand Prix, facts about the race in Melbourne and what makes the circuit unique. As we all know, no two tracks are the same, and each comes with its own tricks, challenges and thrilling corners - so where should you be? And what awaits the drivers at the Albert Park street circuit in April?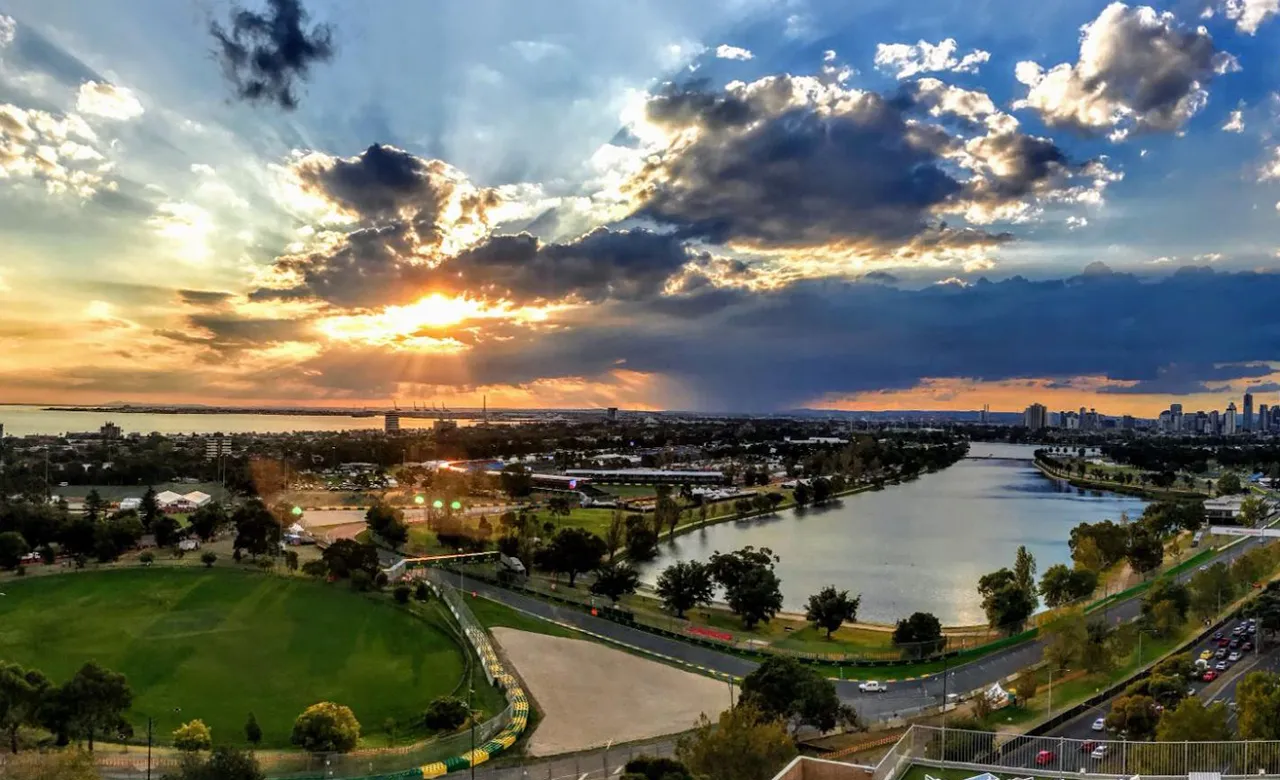 Image: Jose Mizrahi
Australian Grand Prix race facts
In 1953 and 1956, Albert Park hosted two non-World Championship Australian Grand Prix races on a shorter, anti-clockwise track. Following that, a street circuit was built in Adelaide and the Grand Prix found a new home before being brought back to Melbourne's Albert Park in 1996.
For the majority of the year, Albert Park is a roadway surrounded by a recreational park with ample walking trails, picnic areas, a great golf course, and various other sports facilities. But fast forward to six weeks before race day and the park is bustling with people setting up the temporary track.
Fun fact: Michael Schumacher set, and still holds the title of the fastest lap of the circuit, with a time of 1:24.125. A title he has held since 2004! Schumacher is also currently the most accomplished driver at Albert Park with a total of four wins (2000, 2001, 2002, 2004).
The Australian Grand Prix is known for its unpredictability. One minute the podium positions seem to be set, and the next it's all up in the air. A prime example of this is when David Coulthard moved up from 11th position to claim the F1 Championship title in 2003. That win ended up being the last in his Formula One career.
A further feather in Albert Park's hat is that the 2012 Australian Grand Prix was the first F1 race to feature six current or former World Drivers' Champions all vying for the top spot - Sebastian Vettel, Fernando Alonso, Jenson Button, Lewis Hamilton, Kimi Räikkönen, and Michael Schumacher. In the end, the 58-lap race was won by McLaren driver, Jenson Button. In second place was reigning double World Champion Sebastian Vettel, with Lewis Hamilton claiming the final podium position.
That year also happened to be the final season for the 7-time world champion, Michael Schumacher, as he announced his retirement from Formula One for the second time, after the 2012 Brazilian Grand Prix later in the year.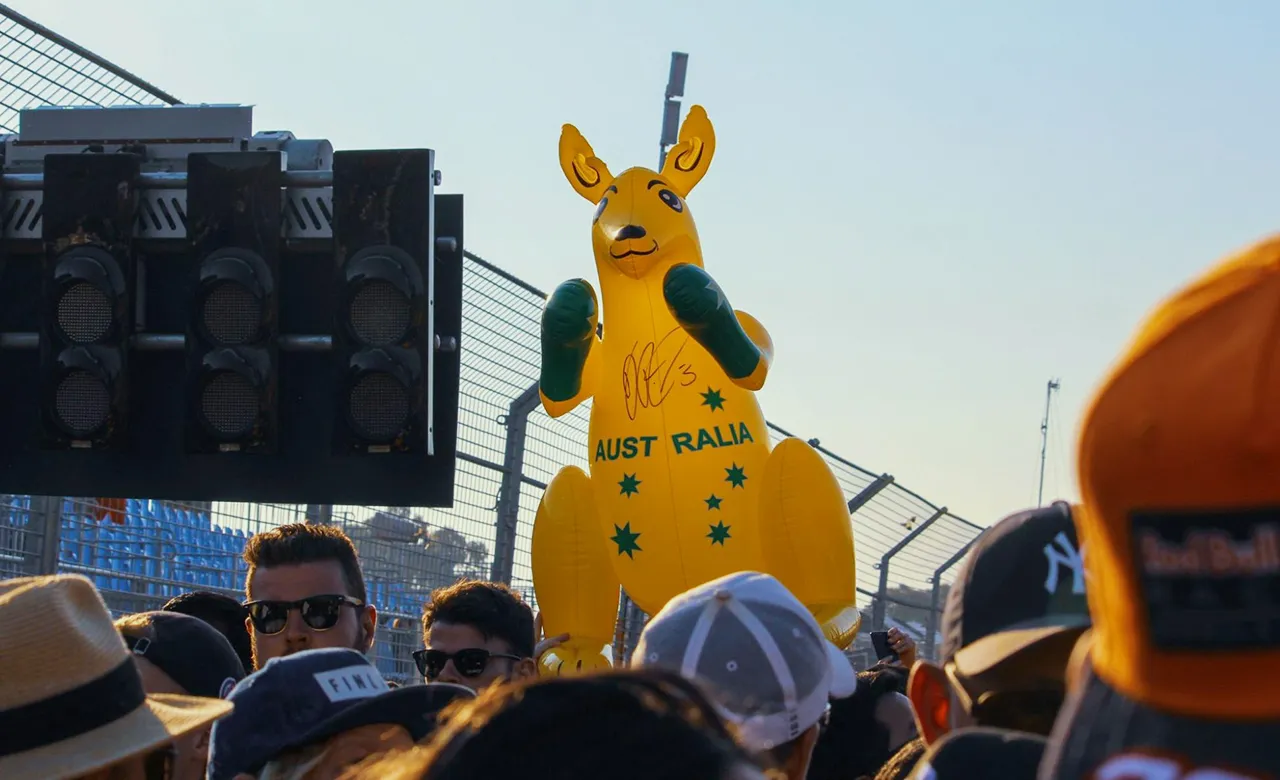 Image: Daniel Pelaez
Albert Park Circuit, Melbourne
Picture this: 58 laps of a 5.30 kilometres streetside track surrounding Albert Park Lake, with a maximum speed of 321.1 kmh and some of the best F1 drivers in the world—it's a recipe for excitement.
As we mentioned, the structure is put together just six weeks before the Australian Grand Prix and is only taken down four weeks after what we're sure will be an unforgettable weekend. The idea was always to use some of the pre-existing roads around the park as well as a quick dash through the parking lot.
Given that it's a temporary fixture, the track can be a tad bumpy at times for drivers, and reportedly a little slippery until it develops more grip after a few sessions. In particular, drivers need to keep their wits about them when heading into the turn 11-12 chicane. Its short and sharp layout requires a reactive front end that will enable drivers to 'chuck' it into the corner and come out smoothly.
Not only is it exciting and technical in places, but the Melbourne track is also known as one of the fastest on the F1 calendar. A prime example is the 2018 Australian Grand Prix where Lewis Hamilton set the pole lap pace at a blistering average of 235 kmh.
The circuit is also conveniently located in close proximity to the inner city Melbourne, and its bustling day- and night-life. This makes it a great race to attend for those who would also love to explore the city, outside of attending the Australian Grand Prix.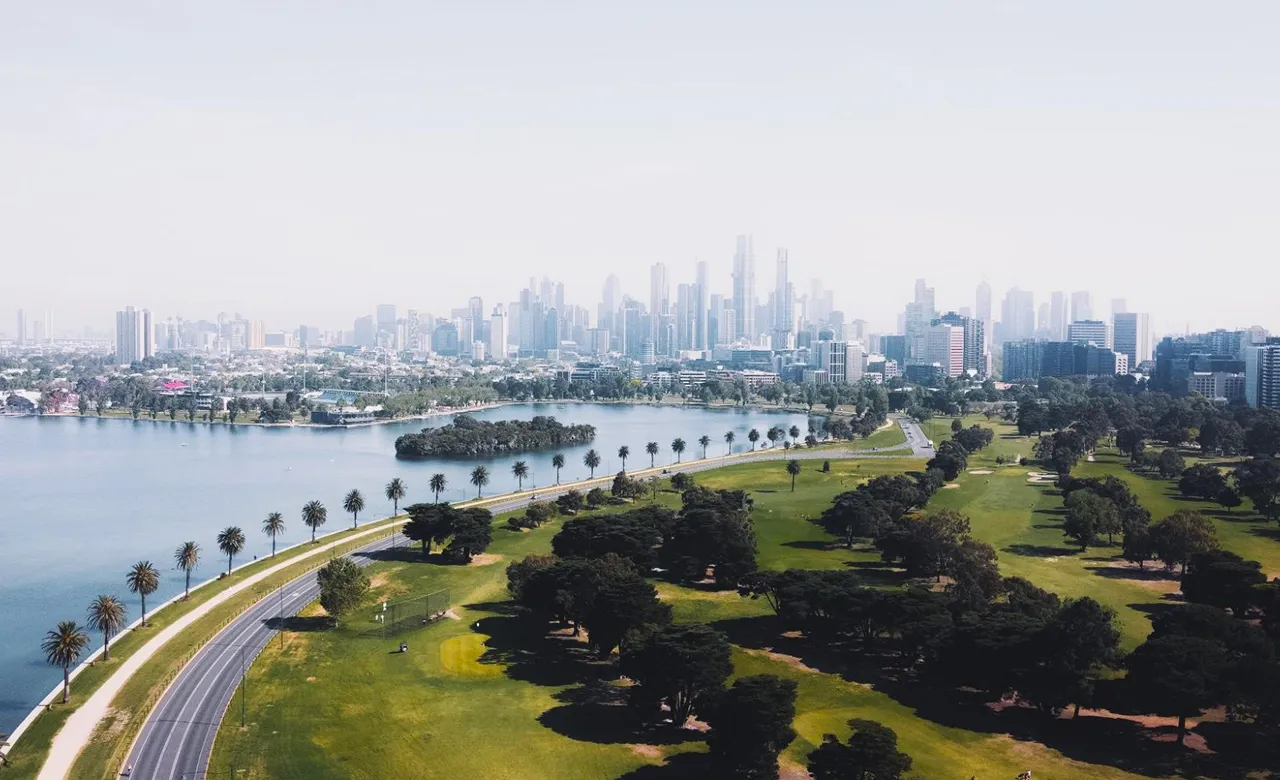 Image: Pat Whelen
Things to do in Melbourne while the F1 is on
While the Grand Prix is undoubtedly the main event and crowning jewel of Melbourne's summer event calendar, it doesn't have to be the only thing you do while visiting the city.
Melbourne is a sensational place to visit year-round with an exciting array of restaurants, bars and exquisite beaches. Thanks to the city's multicultural local community, there's a chance to sample cuisines from around the world and experience a few gastro pubs too.
Looking for fine dining or an elevated experience? With UDT's main office headquartered in Melbourne, our team are more than happy to give advice and suggestions on the hottest options on the city's dining scene. For example, if you're looking for haute-gastronomy, we recommend the internationally celebrated restaurants, Attica and Vue de Monde. But be sure to book well in advance, they're popular spots for good reason. Alternatively, head to Flinders Lane or the inner city outposts of Fitzroy, Richmond or South Yarra, for a selection of more relaxed but equally impressive restaurants.
While April is the start of autumn, the climate in Melbourne can be balmy and sunny yet comfortable. But be warned, it's also the perfect time of year for an unexpected rain shower and an occasional chilly breeze. The city is known for its four seasons in a day!
For sports fans, we recommend heading to the iconic Melbourne Cricket Ground (the MCG or simply the 'G' in the local vernacular) and the National Sports Museum. A behind-the-scenes tour is well worth taking the time to do. Should you be looking for a more relaxed experience, head to Yarra Valley for a tour of the local vineyards and wineries found just outside the city. Otherwise, start at a landmark and head off on foot to soak in the intoxicating sights and sounds of the city.
If you have a day or two around the main event, we also recommend heeding the call of the open road and embarking on a trip along the Great Ocean Road for sensational scenery, including the iconic 12 Apostles. As planning this yourself can be somewhat daunting, not to mention time-consuming, why not enjoy an incredible luxury driving tour?
As part of the tour, you can journey from Adelaide to Melbourne, enjoying iconic roads, exquisite accommodation and delightful dining experiences, while paying homage to Australia's Grand Prix events of past and present. All that before witnessing the 2022 event yourself!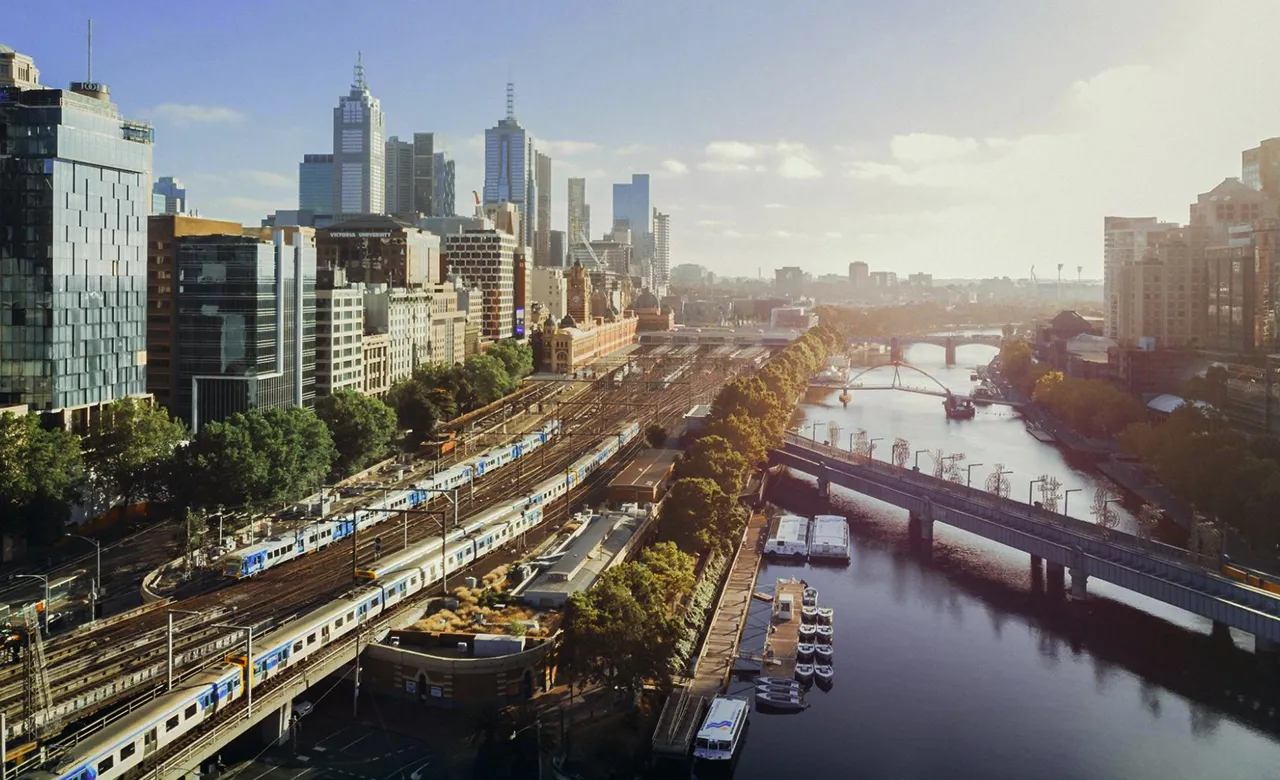 Image: Dmitry Osipenko
See all the action from Ultimate Driving Tours' private suite
Ultimate Driving Tours is extremely excited to be returning to Melbourne this year with our own private suite at the Australian Grand Prix. Join us on pit exit, just metres away from the action, and be amongst the first in the world to get up close and personal with the all-new 2022 F1 cars. This luxury F1 hospitality experience also includes a sumptuous dining and beverage package each day.
So, if the Australian Grand Prix is on your bucket list, don't hesitate to contact our team to reserve your space.
Love Formula 1 or motorsport in general? Read more of our ultimate guides
Are you the ultimate F1 fan? Or perhaps you just love all things motoring and motorsport. Peruse our other F1 guides and start making plans to tick them off your list.
Although not technically an F1 event, Goodwood still features on our list of guides as a must-attend event for any motorsport enthusiast.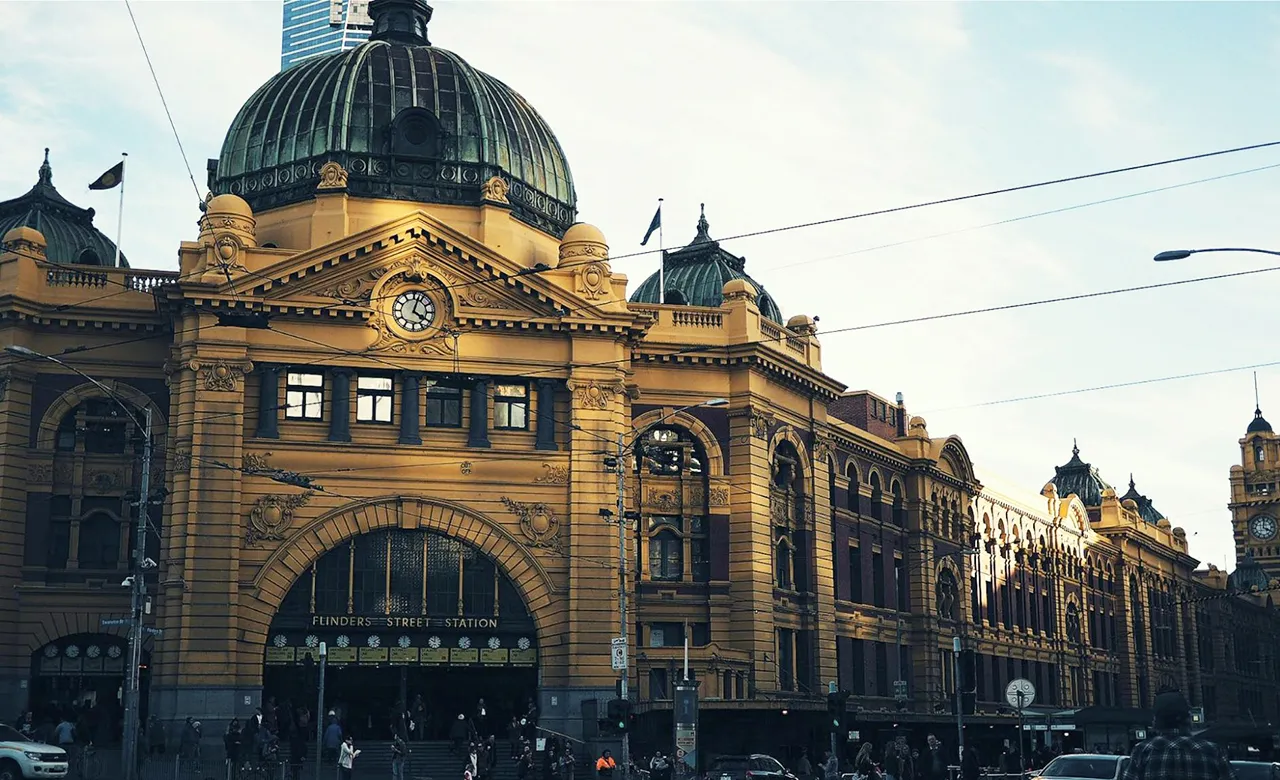 Image: Fabian Mardi
contact our team or visit our website to find out more.
---
Share Article