When you think of a holiday abroad, what comes to mind? Dining in the finest establishments? Staying at five-star accommodations? Driving the most luxurious cars available?
Guess what? You can have all that and more during a driving tour of Monaco, the jewel of the French Riviera. Here are nine bucket-list-worthy experiences to enjoy while in Monaco:
1. Every car-enthusiast should attend the prestigious Monaco Grand Prix.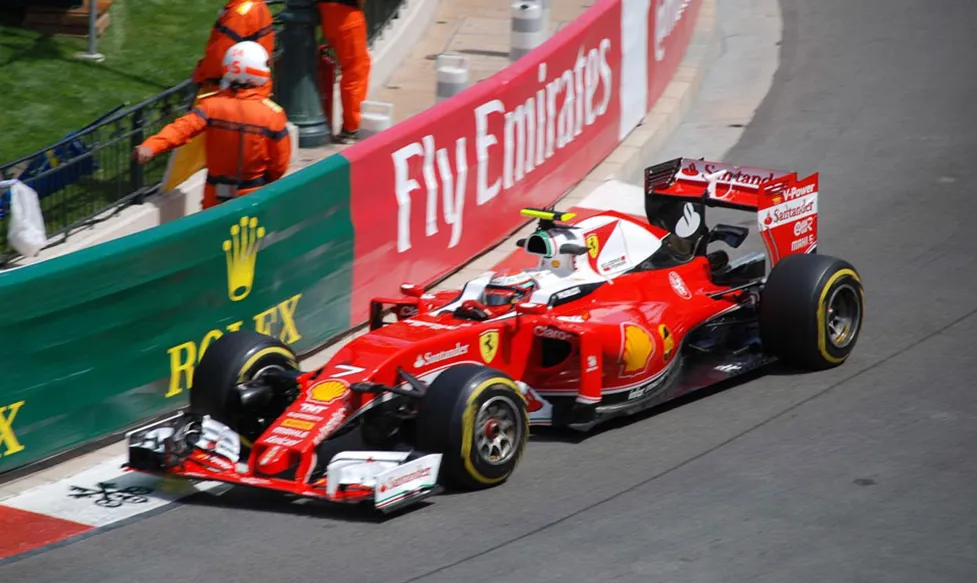 For decades, the Grand Prix of Monte Carlo has been the most illustrious event in motorsports. If you consider yourself a car or racing enthusiast, you must attend.
The skill needed to drive this street circuit makes it one of the most important races in Formula One. This track demands more concentration than any other F1 circuit due to its extreme difficulty and little margin for error. The elevation changes drastically within seconds, tight corners abound, and the course's tunnel gives limited visibility, making it a daring race.
Since 1929, the Monaco Grand Prix has brought race enthusiasts from around the world to the small country on the Mediterranean. While the track is intriguing enough, it doesn't hurt that Monaco is one of the most beautiful countries in the world.
2. Be James Bond for a night while donning a tux at the Casino du Monte Carlo.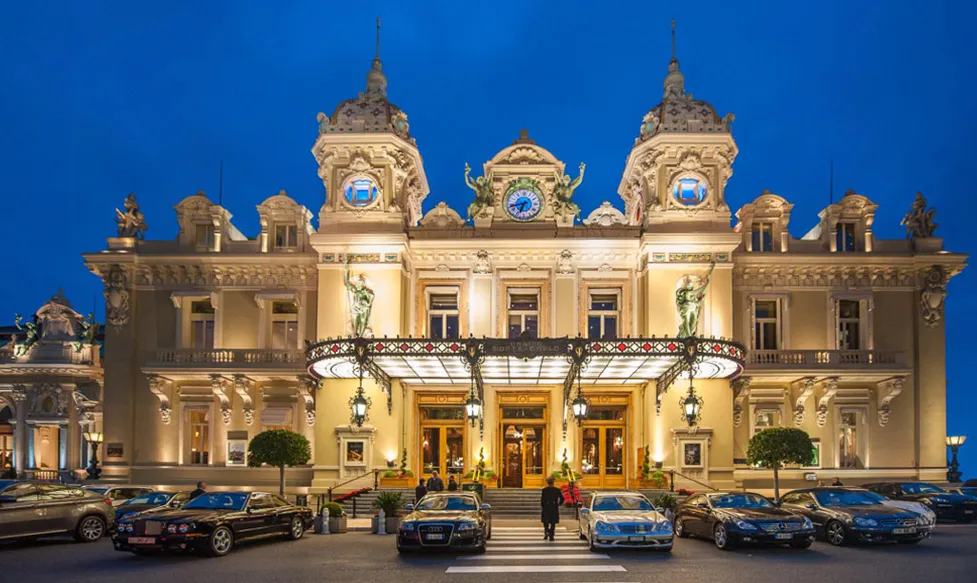 You can't spend all your time in Monaco on the track or watching the Grand Prix, so why not visit the Casino du Monte Carlo? After all, wouldn't you like to live it up like James Bond in Casino Royale for a night? You've got the car—just add a tux, order a martini "shaken not stirred," and you'll feel just like the British spy.
While the Casino is Monaco's greatest tourist attraction, citizens of the world's second smallest country are banned from entering the gaming rooms. However, the casino does extremely well, and five percent of all earnings are contributed to the country's economic income.
The Monte Carlo Casino is more than just a casino. The 19th century building holds the Grand Theatre de Monte Carlo and offices of Les Ballets de Monte Carlo.
3. Get behind the wheels of the "best of the best" when it comes to exotic vehicles.
If you're living like a king in Monaco, shouldn't you be driving like one too? You'll have many luxurious makes and models at your fingertips to choose from.
You can never go wrong when you choose a Porsche, especially the 911 Turbo S. This make is the stuff of legends—thanks to its monstrous 580hp, the supercar boasts extraordinary refinement, providing a comfortable ride with excellent handling.
Looking for the "top shelf" of Ferraris? Look no further than the F12 Berlinetta. The spectacular F12 sports an outrageous 730hp on tap from a truly exquisite high-revving 6.3L V12, making it an instant classic.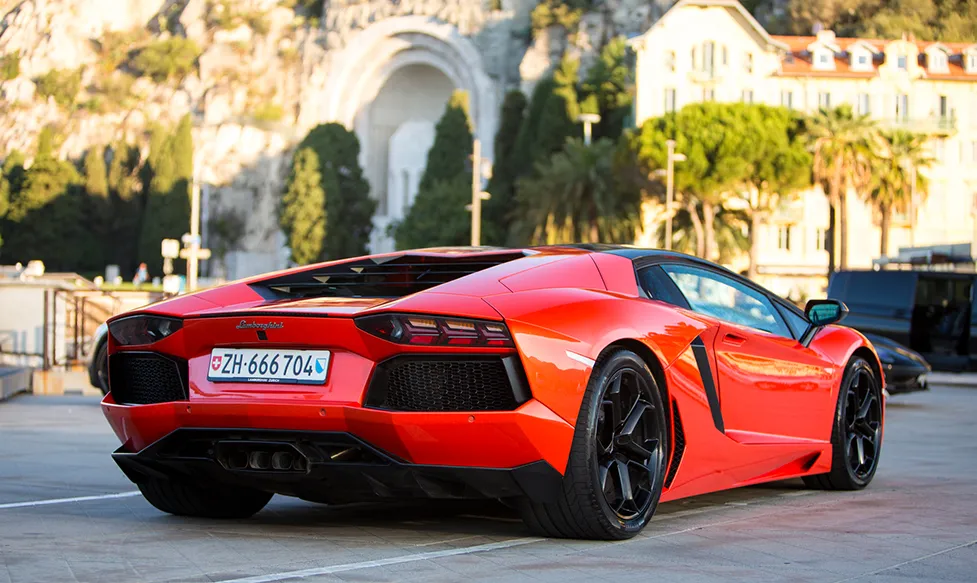 Make a splash in Monaco with the Lamborghini Aventador S, a brutally powerful supercar with top speeds reaching over 350 kilometers per hour. The single-clutch gearbox shifts cogs with an almost malicious aggression, perfectly complimenting the deafening, spine-chilling howl sprayed from the gigantic triple tailpipes.
If you love these options, be sure to check out all of the other exotic vehicles available for hire in Monaco.
4. Indulge while staying aboard an ultimate superyacht, conveniently moored in Port Hercule.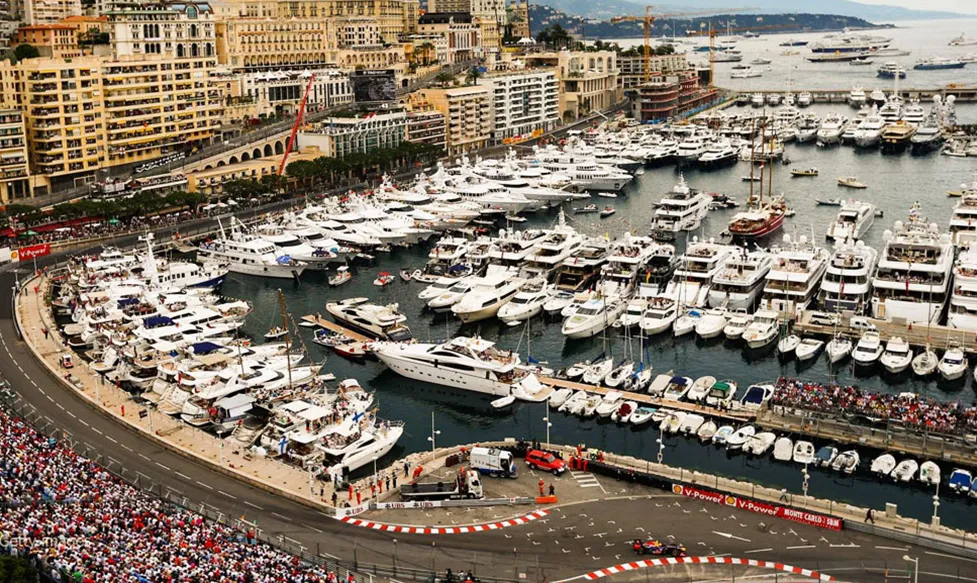 Why stay at a hotel when you can stay aboard a superyacht? The privately chartered vessel is moored conveniently at the glamourous Port Hercule, a prime location for the Grand Prix.
Kick things off with a cocktail party your first night on the yacht, including an all-inclusive premium bar and substantial gourmet canapés. This is a great way to start off the racing weekend and get to know other motorsport enthusiasts.
The superyacht has everything you need. During the entirety of your stay, you'll have full access to gourmet catering and all-inclusive premium bar selections. And you don't even have to leave your yacht for entertainment—each night, enjoy music from a dj and live bands, while mingling with fellow travellers.
5. Talk shop with Mark Webber, a two-time winner of the Monaco Grand Prix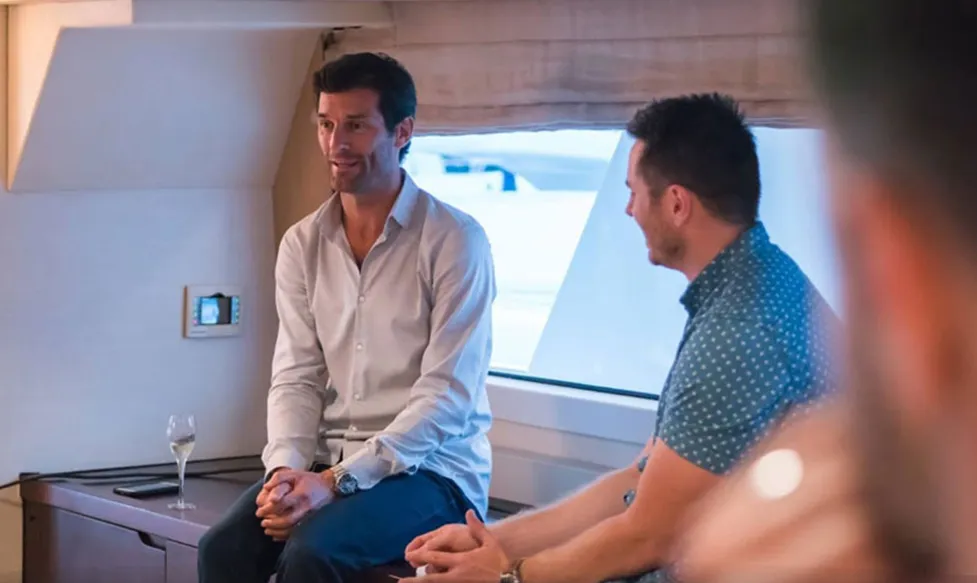 You've seen him in Formula One races for years—now you can hear about the experiences from the man himself. Mark Webber will be in attendance at this year's Grand Prix and is looking forward to speaking with other lovers of motorsport.
Webber hails from Australia and began racing in 2002 for Minardi. Over the next decade and a half, he drove for Jaguar, BMW Williams and Red Bull. He moved to sportscar racing for Porsche in 2014 and won the World Championship in 2015 before retiring in 2016, but his passion for motorsport carries on.
6. Fly to Nice and back in your own helecopter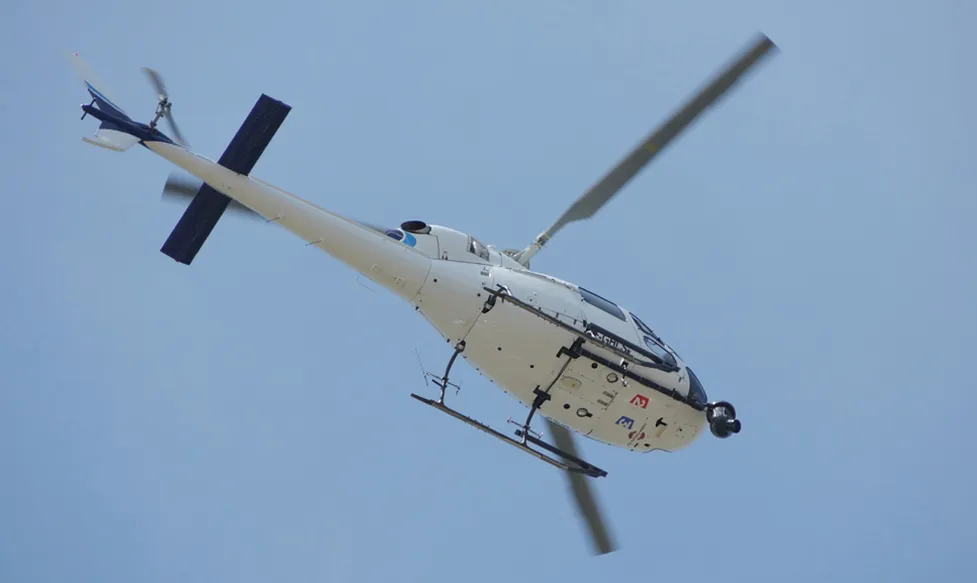 While the roads around Monaco may be busy during the Grand Prix, you won't have to worry about getting around. Just take your own private helicopter to Nice for a getaway on the French Riviera.
There's a reason Nice is one of the most desired destinations in Europe. Just take a walk on the Promenade des Anglais, and you'll start to understand why. With the beach and ocean on one side, and the colourful shops and restaurants on the other, this walk will best show you the delights of the coastal city.
For those who appreciate fine art, stop by the Musée Marc Chagall for a look at 17 of his famous Biblical paintings. Chagall even helped with the design of the museum and decided where each of his works would hang.
Don't leave Nice without trying some traditional dishes, like ratatouille (famous vegetable stew) and Daube Nicoise (beef stew).
7. Take a spin in your very own F1 car on a private circuit.
Want to continue the adrenaline after the GP? Then hop into your very own F1 car and test your skills on a private racetrack in the south of France. Your supercar can go from 0 to 60mph (0 to 100kph) in 1.6 seconds—not many people can say they know what that feels like.
Be a part of this celebrated racing sport, and take a spin in one of the fastest cars in the world. Feel what the F1 drivers feel on race day, with twice the power to weight ratio of a Bugatti Veyron, you will experience the same excitement, challenges and of course rush of adrenaline. It truly is a bucket-list experience.
8. Bask on the beaches of the world-famous French Riviera.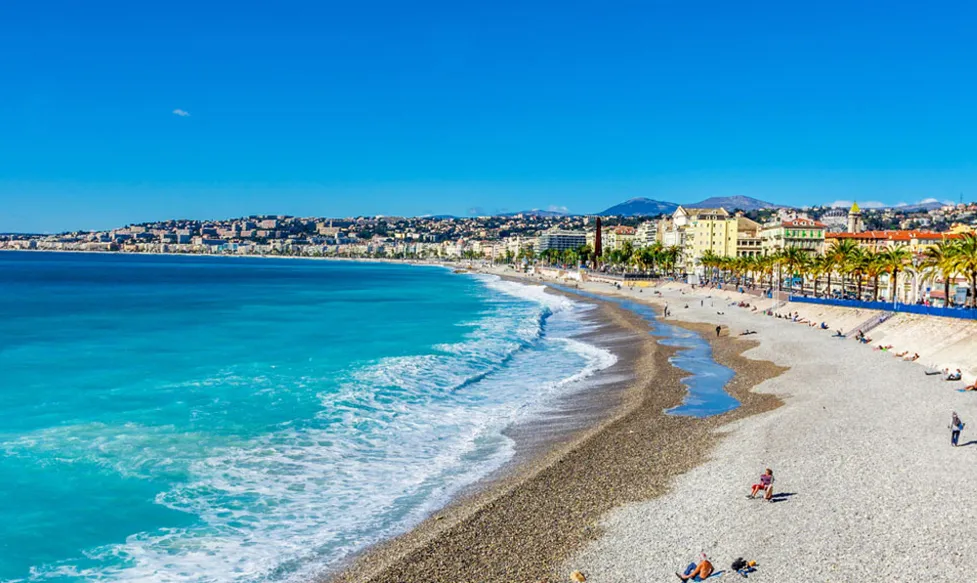 You can't head to the French Riviera and not have a little fun in the sun. Grab your sunscreen, swim shorts, and sunglasses for a few hours on some of the most beautiful beaches in Europe.
Throughout the French and Monaco coastlines, you'll have lots of beaches from which to choose. Both Cannes and St. Tropez are playgrounds for the rich and famous – head there if you're looking for the ultimate luxury beach town.
Nice is the second most visited city in France. With a stunning old town, luxury shopping, renowned local and gastronomic restaurants, and bars just steps away from the beaches, Nice is perfect for those who are looking for more than just a nice tan.
Cannes, while most famous for its film festival, is also great for sailors or those into motor (super!) yachts. Go sailing in the Mediterranean from one of its many ports.
9. The Prince's Palace of Monaco epitomises the lavish and luxurious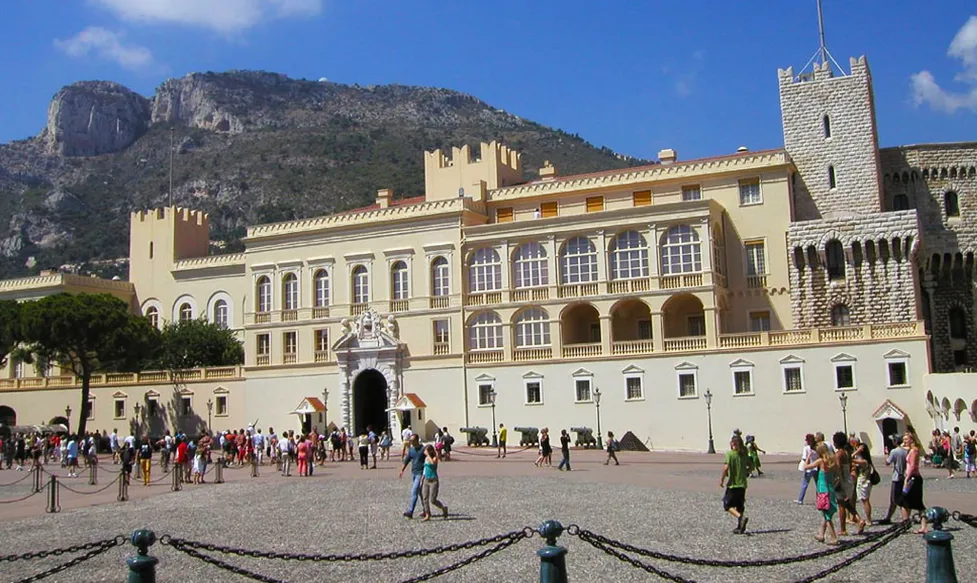 The glamorous and supremely sophisticated Grace Kelly lived at the Prince's Palace of Monaco after becoming "Princess Grace" in 1956, but the elegant castle was constructed in 1191.
Since the palace has existed for many centuries, the architecture style varies greatly. Wings have been added on over the years, ranging from Renaissance style to classical to medieval.
These days, the palace is home to Prince Albert II. While tourists can visit the royal home, it still fully functions in the day-to-day business of running a country.
Monaco awaits…
Imagining yourself on the deck of a superyacht in the Mediterranean? How about in the stands of the Grand Prix? We'd love to have you join us for this year's Monaco Grand Prix or on any of our other ultimate driving tours. Simply contact our team to get the conversation started.
---
Share Article